Prominent Alberta Conservative Voice Explains: Why I am voting Yes to End Equalization…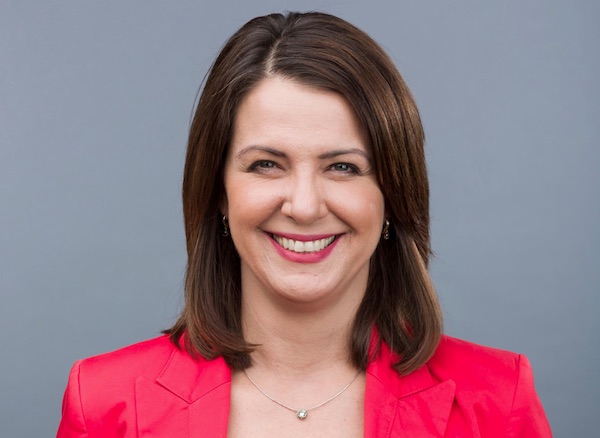 From Danielle Smith
To me, equalization, the health transfer and the social transfer combined, are a measure of how much the federal government is overtaxing us. The Constitution has a very limited role for the federal government. The federal government likes to use its spending power to meddle in areas that aren't its jurisdiction. My view is this – if you want to pass policy for health care, long term care, drug plans, day care, welfare – then RUN FOR PROVINCIAL OFFICE. Don't take money from the provinces, launder it through the federal bureaucracy and then divvy it up unfairly to give back more money to the provinces that you think will vote for you. (Yep – that's how I see it.)
So let's analyze the numbers a bit shall we? I have three tables to show you that tell the whole story.
The level of overtaxation (on these three programs alone) is easily quantified. In the 2021-22 fiscal year it will be $83.890 billion. In just 10 years, the federal overtaxation has grown from $60.085 billion – that's a 40 per cent increase.
Per person Ottawa transfers an average of $2,181. But of course we know, because of equalization, some provinces are more equal than others.
Take a look at Alberta. Our transfers have grown from $3.661 billion to $6.835 billion in the same period, or from $946 per person to $1,523 per person.
Now take a look at Quebec. Their transfers have grown from $17.329 to $26.306 in the same 10 year period, or $2,148 per person to $3,039 per person.
How would an equal per capital model impact the other provinces?…
In my column, I said we should eliminate equalization and instead do equal per person transfers to every province. If we did that, Alberta would receive $9.788 billion this year, a difference of $2.953 billion more. Alberta isn't the only one getting hosed. Look at the final line in the table below. So are BC and Ontario. Saskatchewan is shortchanged $781 million, and poor Newfoundland and Labrador, which in on the brink of bankruptcy but still doesn't qualify for equalization, would get $343 million more. If we eliminated equalization and gave everyone the same per person amount, Quebec would receive $18.879 billion or $7.427 billion less than is expected this year. As it should be. Saskatchewan and Newfoundland and Labrador should not be subsidizing Quebec.
There are a couple of things I really like about a per person transfer model.
It encourages provinces to compete to attract people, because the more people you attract the more dollars you attract.
I understand the Fairness Alberta argument about changing equalization. They suggest a markup to market on the electricity price that hydro rich provinces charge, they want to stop growing equalization with GDP growth, and they want to account for the different cost of services in each province. But in the end, if we create a program that rewards provinces only for attracting people then they have to implement policies that attract people. Like having low rates of taxation, making it easier to start a business, having affordable housing, and so on. There is a lot that is in the power of government. But if we keep giving provinces more money as they adopt policies that reduce their attractiveness it is counterproductive.
A per person model is going to give a greater benefit to smaller provinces with lower costs of services than larger provinces with a larger cost of service.
Even if making Alberta pay more is the objective of Ottawa, an equal per capita transfer amount still has Alberta paying disproportionately into the pot. Alberta has higher wages, higher workforce participation rates, higher spending so we will stay pay more in personal and corporate income taxes, GST, fuel tax, EI, CPP and other federal taxes, than we receive back in per person federal transfers. This won't eliminate the net payer status we have; but it will get us on our way to narrowing the gap.
Once we have established a single per person transfer that is the same across the country we can move to the next step, which is convert the cash transfer into tax points instead.
If Alberta was getting its proper share of transfers – $9.79 billion – we could then move to the next stage of negotiation with Ottawa. Which is to convert the cash to tax points instead. I'll leave it to the accountants to figure out the precise numbers, but conceptually let's say it would mean reducing the federal income tax by 5 percentage points across all categories and increasing provincial income tax by 5 percentage points across all categories. The reason to do that is this, as Alberta grows so would it's share of own-source revenues. Rather than have Ottawa continue to capitalize on our growth, we would.
Once we have fixed the problems with federal provincial transfers, we can move on to fix CPP and EI next.
Alberta pays disproportionately into CPP and EI too – we pay roughly 30 per cent of the premiums for CPP and only get back about 10 per cent of the spending. I haven't done the calculation on EI but I suspect it's even worse. If we can stop the overtaxation on income tax, these two programs should be next.
Enough is enough…
For too long we have just accepted that this is the way the country works. I think we've been bullied into thinking that paying disproportionately into Confederation was our penance for the federal government cancelling the National Energy Program. It's almost as if we collectively felt that if only we paid off central Canada, they wouldn't come after our resource wealth again. How wrong we were. Now Quebec is so bloody minded they don't care if they hurt themselves by killing off our energy industry.
That's fine. If they don't want the revenues that come from our energy resources, we should be happy to keep it for ourselves. Let's start to show them we are serious by strongly voting yes to end equalization on October 18.
Flames bounce back with 5-1 victory over Ducks
Calgary Flames right wing Tyler Toffoli (73) celebrates with goaltender Dan Vladar (80) after the Flames defeated the Anaheim Ducks in an NHL hockey game in Anaheim, Calif., Tuesday, March 21, 2023. (AP Photo/Alex Gallardo)
By Joe Reedy in Anaheim
ANAHEIM, Calif. (AP) — Tyler Toffoli had three assists, Calgary scored twice on the power play and the Flames bounced back from a six-goal loss one night earlier with a 5-1 victory over the Anaheim Ducks on Tuesday.
Toffoli has nine points in the past four games, including six assists.
Nick Ritchie, Troy Stecher, Rasmus Andersson, Elias Lindholm and Andrew Mangiapane scored Calgary's goals. Mikael Backlund had a pair of assists and Dan Vladar stopped 19 shots for the Flames, who rebounded from an 8-2 defeat Monday night in Los Angeles.
"We just wanted to put that game behind us. And there's no better way to put it behind you than to just go out there and play right away," said Mangiapane, who scored on a breakaway with less than five minutes remaining for his 12th of the season. "I think the first period set the tone for us. We wanted to come out strong and hard and just keep building off of that."
The win kept Calgary four points behind Winnipeg for the final wild-card berth in the Western Conference with 10 games remaining after the Jets beat Arizona 2-1.
"As a coach it is really simple: I just want to keep every game meaningful," Flames coach Darryl Sutter said.
Frank Vatrano scored Anaheim's lone goal. John Gibson made 38 saves, facing more than 40 shots for the 20th time this season.
"We knew that they were going to be a little ornery after their game last night against L.A., and other than a few spurts in the second period, maybe for about six minutes in the second, we couldn't sustain much. Every time we turned, they were in our face," Ducks coach Dallas Eakins said.
Calgary has 12 goals with the man advantage over the past month, which is fifth best in the NHL.
Andersson put Calgary up 3-0 less than three minutes into the third period on a one-timer off Toffoli's pass. It was Andersson's 11th goal and his third in the past six games.
The Flames grabbed the lead 37 seconds into the game when Ritchie put in the rebound after Gibson made a pad save on Noah Hanifin's shot from the point. Ritchie's 12th of the season marked the sixth time Calgary has scored in the opening minute.
Stecher broke a 90-game goal drought at 16:50 of the first with a snap shot from the right faceoff circle to the high side of the far post. Stecher — whose last goal was on Feb. 17, 2022 — has three points (one goal, two assists) since being acquired from Arizona at the trade deadline.
Anaheim got on the board five minutes later when Vatrano lifted a wrist shot over Vladar's shoulder on his glove side. Vatrano's 17th marked only the second goal in Anaheim's last 15 power-play opportunities.
Lindholm scored his 21st and gave Calgary a 4-1 lead 46 seconds into the third on a one-timer.
NOTES
Hanifin extended his point streak to six games with the first assist on Ritchie's goal. He has six points (two goals, four assists) during that span. … Calgary defenceman Chris Tanev was scratched an hour before the game due to an upper-body injury. … Anaheim forward Nikita Nesterenko made his NHL debut. Nesterenko was acquired from Minnesota in the John Klingberg trade at the deadline. Nesterenko played three seasons at Boston College and signed a two-year, entry-level contract last Wednesday.
UP NEXT
Flames: Open a three-game homestand against the Vegas Golden Knights on Thursday.
Ducks: Host the Winnipeg Jets on Thursday.
2022 World Senior Men's gold medalist rink and Cheryl Bernard among teams at Senior Curling Championships at Red Deer's Pidherney Centre this week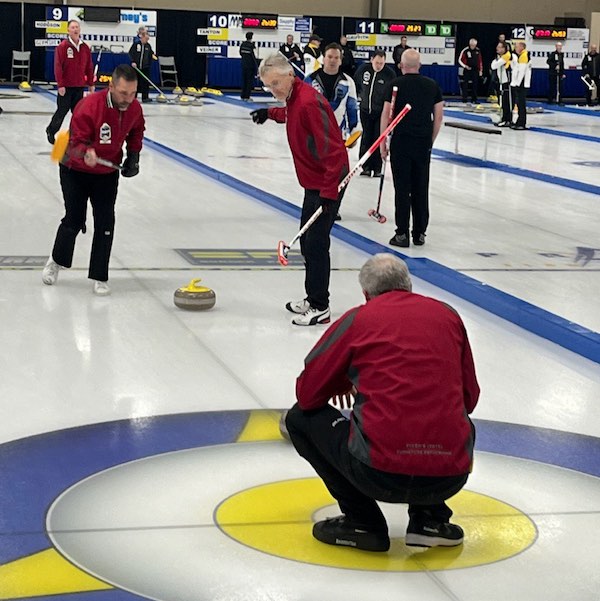 The 2023 Alberta Servus Credit Union Senior Men's and Women's Championships will take place at Red Deer's Pidherney Centre on March 21 to 26.
Thirty-three rinks are on hand to vie for the right to represent Alberta at the Men's and Women's Canadian Championships next fall.
The 2022 World Senior's gold medalists, Team Wade White looks to add yet another championship title to his name alongside teammates, third Barry Chwedoruk, second Dan Holowaychuk and lead George White. While defending Alberta champion, Team Pahl will keep the pressure on to represent Alberta once again.
Other noteworthy names on the men's side include, Mickey Pendergast; Master's Provincial Champion and former teammate of local legend, Rob Armitage, and 2017 Senior's Champion, Glen Hansen.
The talent continues on the women's side with nine of the top senior women's teams in the province.
The star studded line-ups include Olympians, Cheryl Bernard, Carolyn McRorie, Sandra Jenkins and Shannon Kleibrink forming a team under Bernard, and Glenys Bakker and Atina Ford-Johnston skipping their own rinks, with Cory Morris joining Ford-Johnston as lead.
With defending champion, Diane Foster, out of the race, it truly is anyone's title to claim.
Draws run throughout the week with the semi-finals of both the women and men at 9 am on Sunday March 26 followed by the finals at 2 pm.
Admission is free thanks to support from Servus Credit Union.