Ponoka Stampeders Lose to Three Hills In Shootout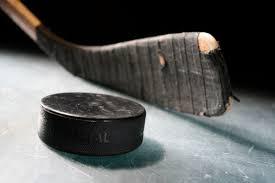 By Sheldon Spackman
It was an exciting finish at the Ponoka Recreation and Culture Complex as the hometown Stampeders battled to a shootout finish with the Three Hills Thrashers in Heritage Junior B Hockey League action on Wednesday night.
The Stamps however came up on the short end of the score, falling 3-2 to Three Hills. The loss drops the Stampeders record to 3-11-1 with 7 points on the season so far, good for 7th place or last in the North Division and now on a three-game losing streak. Three Hills improves to 5-7-1 with 11 points and 6th place in the North Division, 4 points ahead of Ponoka.
Ponoka plays next on Wednesday, November 9th when they host the 7-5 Blackfalds Wranglers, while Three Hills hits the ice again on Friday, November 4th when they host the 10-2 Mountainview Colts.
Former RDC Athletic Director and multiple National Champion hopes to save the Kings and Queens
Perhaps no one has had more success promoting RDC Athletics than Keith Hansen.   As head coach of the Red Deer College Kings Volleyball team, Hansen's teams won an incredible 9 National Championships in 12 years.  Hansen also served as RDC Athletic Director for 8 years (2007 to 2015).  Hansen's passion for all things Kings… and Queens remains a big part of his life.   
From Keith Hansen, Former RDC Athletic Director and Head Coach of RDC Kings Volleyball Team
I hope you will considering sharing this and adding your name to the petition.
As an alumni athlete, former coach and former Athletic Director at RDC, I understand what it means to be a King or Queen. Honor, integrity, hard work and family are the key terms that come to mind as I think about our Kings and Queens legacy. These names are titles of honor and not derogatory in anyway. As a coach at RDC in the mid 1990's we started the tag line "Once a King Always a King" … I have this engraved on a number of my national championships rings. This tag line was later adopted by the entire RDC athletics department because we understood that being a King or Queen is a lifelong honor. This decision is gut wrenching for me and I thank the many alumni and supporters of our programs for steeping forward in an effort to keep the Kings and Queens name. Keith
When RDC becomes RDU, sports teams will drop Kings and Queens for gender neutral name
From Red Deer College
RDC will engage community in Athletics rebrand
RDC has a proud Athletics legacy and, as it transitions to Red Deer University, the College has decided to take the opportunity to rebrand and rename the Kings and Queens teams.
"As RDC undertakes the exciting process of rebranding to become Red Deer University, we began to look at the names of our Kings and Queens Athletic teams. While these names have served us well, this is the ideal time for us to evolve and adopt names that are not gender based," says Dr. Peter Nunoda, RDC President. "Red Deer University Athletics needs a new team name that is common for men's teams, women's teams and mixed teams. This forward- thinking approach will reflect the values of the institution and RDU Athletics."
The rebranding and renaming will involve several steps. As with the rebranding process that occurred for RDC's university transition, there will be an opportunity for community members, along with those from the College, to provide feedback at two focus group sessions that will be held on February 11.
"Community members have always been huge supporters of RDC and RDC Athletics teams," says Nunoda. "During this time of transformational change within our organization, we are excited to engage with the community and those from across the College to help us bring a refreshed identity for Athletics to life."
RDU Athletics rebranding focus groups
February 11, 2020 | 11 am to 1 pm OR 5 to 7 pm
Cenovus Energy Learning Common | RDC main campus  
Register at rdc.ab.ca/communitysession
Participation is limited, so people who are interested are encouraged to register for a session soon.
Those who are unable to attend one of the sessions will still have the opportunity to provide feedback by completing an online survey, which will be available atrdc.ab.ca/athleticsurvey from January 8 to February 14.
Once all of the feedback has been collected, then work will begin to determine the new brand and name that is a best fit for the future RDU Athletics. A common team name will be used beginning in the 2021/2022 season.
"While we're looking to the future as RDU Athletics, the history of the RDC Kings and Queens will still be remembered and celebrated," says Nunoda. "For 56 years our student-athletes, coaches and teams have been successful at all levels of competition, and they've also been recognized for their academic excellence, fundraising and volunteering. All of these qualities will carry into the new RDU Athletics brand, which will be an important part of Red Deer University moving forward."
The History of RDC Athletics: Red Deer College has an impressive athletics tradition, as the Kings and Queens teams were established in 1964 when Red Deer Junior College first opened in its temporary location in Lindsay Thurber Composite High School. Since then, RDC Athletic teams and individual student-athletes have won 25 National Canadian Collegiate Athletic Association (CCAA) titles, 171 Alberta Colleges Athletic Conference (ACAC) team and individual titles. Our student-athletes and coaches have received countless individual honours both for academic and sporting achievement. This year, the College has more than 180 student-athletes competing in seven sports on 15 teams.
For more information on RDC Athletics, please visit: rdcathletics.ca | twitter | facebook | instagram