Ontario man arrested for sexual assault of Alberta girl he groomed online
Submitted by the Alberta Law Enforcement Response Team
St. Catharines man arrested for sexually assaulting youth he met online
Edmonton… A cross-Canada investigation between ALERT's Internet Child Exploitation unit and the Niagara Regional Police Service (NRPS) has led to charges against a St. Catharines, Ont. man, and police believe there may be additional victims.
ICE alleges the suspect sexually assaulted an underage youth that he met via the internet. The victim was lured and groomed online before the two met in Edmonton, where she was forced into performing degrading sexual acts. Photos and videos of the offences were later posted online.
The alleged offences took place in Edmonton, Burlington, and St. Catharines and occurred over a period of several years, roughly 2012 and 2014. ICE has reason to believe other victims exist in those communities.
"What our victim endured is sickening and she displayed remarkable courage in coming forward. ICE is hoping other woman can muster the same strength; to contact police, to get help, and ensure no one else has to suffer in the same manner," said Cpl. Dave Knight, ALERT ICE.
Jason Anderson, 41, was arrested by Niagara Regional Police on April 29, 2021 and has since been transported to Alberta. He has been charged with sexual assault, assault, sexual exploitation, and making child pornography.
Anderson appeared in a Calgary court on May 4, 2021 and was released on a cash bail under a number of conditions.
The investigation dates back to 2018 and is ongoing. The two agencies are working together to explore the possibility of additional victims in both provinces.
ICE is also looking to identify and speak with potential victims and witnesses. Anyone with information about this investigation is encouraged to call:
In Alberta – ALERT ICE: 780-509-3363;
In Ontario – Niagara Regional Police Service: (905) 329-8354 ext. 1009128;
Local police agency;
Or anonymously at cybertip.ca.
ALERT was established and is funded by the Alberta Government and is a compilation of the province's most sophisticated law enforcement resources committed to tackling serious and organized crime.
Calgary Stampede receives $10M from federal government to aid recovery from pandemic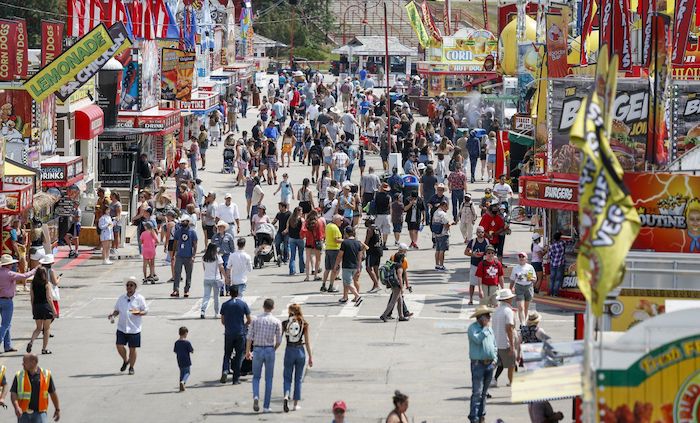 Calgary – The Calgary Stampede has received more than $10 million from the federal government to help it bounce back after last year's event was scaled down due to the COVID-19 pandemic.
A report to the city this week showed the Stampede had an operating loss of $8.3 million in 2021.
Last year's Stampede ran at half capacity because of COVID-19 public health measures and was cancelled all-together the year before.
Daniel Vandal, the federal minister for Prairies Economic Development Canada, says the money aims to support a full-scale Stampede to deliver the "authentic western experience" this year.
He says it would also help to reignite Alberta's visitor economy.
The 2022 Stampede is set to run from July 8 to 17.
"Festivals large and small were hard hit during the pandemic," Vandal said in a news release. "They are events where families and friends come together and take in the exciting atmosphere.
"The tourism industry is facing a strong comeback providing quality jobs across the country, showcasing stunning landscapes and offering exciting experiences right here in Alberta."
The federal government also provided about $1.8 million for four other tourism projects in southern Alberta: Charmed Resorts, Cochrane Tourism Association, Heritage Park and Tourism Calgary.
This report by The Canadian Press was first published June 30, 2022.
Alberta Utilities Commission approves $31M ATCO fine, says in public interest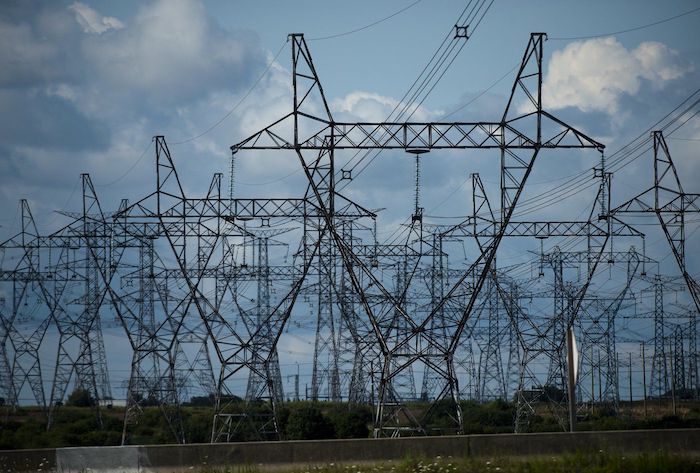 The Alberta Utilities Commission has approved a $31-million fine proposed for ATCO Electric's attempts to overcharge ratepayers for costs it shouldn't have incurred.
In April, ATCO Electric agreed to pay the penalty after a commission investigation found it deliberately overpaid a First Nation group for work on a new transmission line.
It said ATCO also failed to disclose the reasons for the overpayment when it applied to be reimbursed by ratepayers for the extra cost.
But in May, the Consumers' Coalition of Alberta said the proposed settlement doesn't adequately compensate people in the province for the harm they have suffered.
The commission says in its ruling that after carefully considering the settlement agreement, it is satisfied that accepting it is consistent with the public interest.
The commission also says the agreement would not bring the administration of justice into disrepute.
"The commission considers that the settlement is fit and reasonable, falling within a range of reasonable outcomes given the circumstances," reads the ruling released Wednesday.
The settlement came after an investigation into a complaint that ATCO Electric sole-sourced a contract in 2018 for work needed for a transmission line to Jasper, Alta.
The agreement says that was partly because another of Calgary-based ATCO's subsidiaries had a deal with a First Nation for projects, including for work camps on the Trans Mountain Pipeline expansion.
The statement of facts says ATCO Electric feared that if it didn't grant the Jasper contract to the First Nation, it might back out of its deal with ATCO Structures and Logistics. It's illegal for a regulated utility to benefit a non-regulated company in this way.
This report by The Canadian Press was first published June 29, 2022.