Olympic focus at the Alberta Sports Hall of Fame – The Halftime Report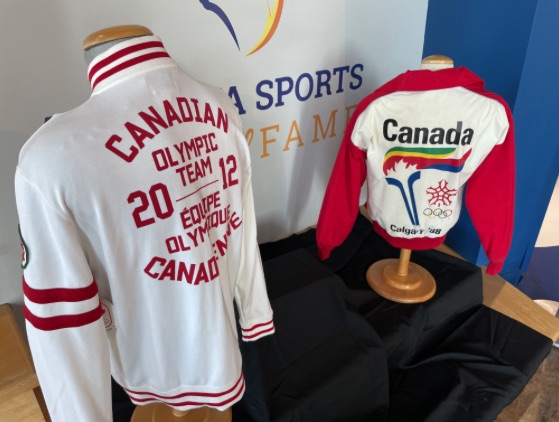 News from the Alberta Sports Hall of Fame
Team Canada
Red and white are not only the colours associated with our nations flag but are also represented in the Olympic apparel worn by Team Canada, often accented with black to make the maple leaf shapes as vibrant as possible.
These looks are also reinterpreted for spectator apparel sold through retailers like Hudsons Bay.
Do you have a favourite Team Canada outfit?
This newsletter is sponsored by the Innisfail Eagles.
Honoured Member in Focus: Kyle Shewfelt
Kyle Shewfelt began his gymnastic career in 1988, at the age of six.
At the 2004 Olympic Games in Athens, Greece, Kyle made history when he won Canada's first Olympic gymnastics medal – a gold on the floor exercise. He also placed fourth on the vault.
Kyle's international career began in 1996. That year, he placed first on floor and third on vault in Austria, and placed first on vault and second on floor in Hungary.
In 1999 and 2000, Kyle made his mark in the World Cup circuit. At the 2003 World Artistic Gymnastic Championships, Kyle captured two bronze medals – on floor and vault.
Kyle's autobiography, Make it Happen: My Story of Gymnastics. the Olympics, and the Positive Power of Sport was released in April and is available through www.kyleshewfelt.com as well as through Chapters/Indigo.
Welcome back, Alberta Olympians!
Congratulations to Alberta Olympians Claudia Holzner, Halle Pratt, Marco Arop, Sage Watson, Josephine Wu, Haley Daniels, Allison Beveridge, Kelsey Mitchell, Caeli McKay, Kasia Gruchalla-Wesierski, Nicole Hare, Jessica Sevick, Keyara Wardley, Lynda Kiejko, Stephanie Labbé, Yuri Kisil, Finlay Knox, Cole Pratt, Rebecca Smith, Blair Bann, Jay Blankenau, Lucas Van Berkel, Graham Vigrass, Kyra Christmas, Kelly McKee, Kindred Paul, and Danielle Lappage for competing on the Olympic stage in Tokyo.
Congratulations also to Honoured Members Kyle Shewfelt, who was an analyst for CBC's coverage of Olympic gymnastics, and Blythe Hartley, who was an analyst during the diving events.
We are incredibly proud of all you accomplished. Welcome home.
Provincial Sport Organization: Alberta Gymnastics Federation
The Alberta Gymnastics Federation values the growth and development of gymnastics and the opportunity to encourage and support the clubs, gymnasts, coaches, and judges who bring gymnastics to life. Gymnastics is a sport for everyone. It provides an opportunity to challenge oneself physically and enables one to explore various forms of movement in fun creative ways. We also strive to inspire gymnasts, coaches, and judges to meet their own potential through athlete and leadership development courses.

Tickets now available for Alberta Sports Hall of Fame Induction Banquet
Join us on Friday, October 22nd, 2021 when we induct the next group of provincial sports legends to the Alberta Sports Hall of Fame.
The Banquet, which had been postponed from its original date in May 2020, will now take place that evening at the Red Deer College (RDC) Arts Centre.
The timetable for the event is as follows:
5:30 – 6:30 pm: Cocktail Reception
5:30 – 6:30 pm: Silent Auction and Raffles
6:45 – 8:30 pm: Awards and Presentations
8:30 – 8:45 pm: Closing Remarks
8:45 – 9:30 pm: Dessert/Nightcap in RDC Arts Centre Lobby
The Class of 2020 includes athletes Deidra Dionne, Chris Phillips, Kelly Sutherland, and Michael Robertson; builders Jan Ullmark, Terry Morris, Ken Babey, and Derek Douglas; Bell Memorial Award winners Nancy Southern and Ian Allison; Achievement Award winner John Currie; Pioneer Award winner Stan Wakelyn; and Legacy Award winner Dennis Kadatz.
Tickets are $50 for Alberta Sports Hall of Fame Honoured Members and their guests, or $75 for general admission.
For tickets, email [email protected], call (403) 341-8614, or visit https://www.albertasportshall.ca/2020-induction-banquet to download the ticket order form.
Join us (and the Innisfail Eagles) on the links!
The Annual Alberta Sports Hall of Fame Golf Tournament is set to tee off off on Tuesday, September 14 at the Innisfail Golf Course. This season, we will be partnering with the Innisfail Eagles Hockey Team.
We are still looking for golfers, sponsors, and volunteers.
Don't miss out on the opportunity to support the preservation of Alberta sports by playing at one of the province's crown jewels.
Call (403) 341-8614 or email [email protected]ca for more information.
Join the Alberta Sports Hall of Fame on Saturday, September 18th, for a showcase of family fun, sport, and culture in celebration of Alberta Culture Days.

The event will include appearances by the Red Deer Aboriginal Dance Troupe, Association Canadienne Francaise de l'Alberta Régionale de Red Deer, Alberta Sports Hall of Fame Honoured Member and Olympic gold medalist Kyle Shewfelt, the Hungry Beast Food Truck and much more.

Events get underway at 10 am and wrap up at 4 pm.
Leave a legacy​
The Alberta Sports Hall of Fame needs your support to continue the ongoing preservation of Alberta's sports history and the development of museum exhibits. We are grateful and appreciative of the generosity of our supporters and friends. We would be happy to assist you in choosing how your personal legacy will be fulfilled and the many options available. Here is some information on donating shares to ASHFM and the benefits to you as a donor.
Battle of Alberta hockey allegiances split in Red Deer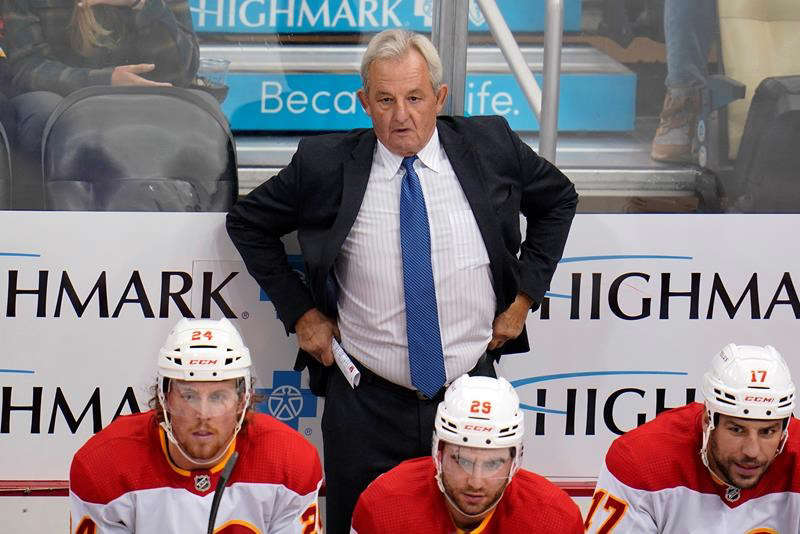 The old Crown and Anchor bar in Red Deer, Alta., was famous for its line drawn down the middle when hosting hockey fans during the fierce Battle of Alberta playoff games of the late-1980s.
Calgary Flames fans sat on one side. Edmonton Oilers fans were relegated to the other.
NHL allegiances are split in the city of just over 100,000 people that sits within a kilometre of the exact halfway point of the 300-kilometre drive along Hwy. 2 between Calgary and Edmonton.
The Flames host the Oilers in Game 1 to kick off the second round of the NHL playoffs on Wednesday, in a Battle of Alberta of proportions not seen in decades.
"To see both fan bases totally engaged in playoffs is something that has just never happened in a lot of people's life times who are under the age of 40," said Merrick Sutter, senior vice-president of the Red Deer Rebels, and nephew of Flames coach Darryl Sutter. "We see it every day in Red Deer, just the sheer nature of being exactly in the middle."
While it marks the sixth time the two teams have battled in the NHL post-season, it's the first time in 31 years. The Oilers own a 4-1 series record.
The Rebels tweeted, tongue in cheek, on Monday: "Pray for Red Deer."
Red Deer actually wins, no matter which team emerges victorious, said Mayor Ken Johnston.
"Really, every city from Fort McMurray in the north to Lethbridge in the south is going to benefit from the series, the bars, the restaurants, the hospitality industry, the ability for people to come together and socialize … and it couldn't come at a better time from that perspective. People are just so eager to get out and be in person.
"But certainly Red Deer will benefit. Every other town and city (in Alberta) is going to have a piece of this series."
The Mayor's allegiances, he wasn't afraid to admit, are with the Flames. He worked in Calgary during the team's heyday of the late '80s, when they made the Stanley Cup final in '86 and won it all in '89.
He has a Calgary jersey and a hat signed by Flames legend Lanny McDonald.
"Being a good mayor, I also have a little Oilers fanfare to wear from time to time," he added with a laugh.
Sutter said allegiances in the Battle of Alberta have generational roots. His, of course, were forged in his family's long history with the Flames. His dad Brent, now owner, president and GM of the Rebels, coached the Flames for three seasons, and uncle Darryl's first coaching stint in Calgary was in 2003.
"Not many can understand, but there's not very many circumstances where you have two franchises with such a longstanding rivalry," he said. "This goes back to grandparents and parents, back in the '80s and whatnot. It's embedded. Now, to be able to reignite it is special, but to me it's really about the younger people who have never seen that rivalry."
Troy Gillard, who does play-by-play of Rebels games, said Red Deer has unique connections to both teams — although he noted he wore a Flames polo to the office on Monday. There's the Rebels' ties to the Sutter family. But he believes the Oilers saw a surge of new fans when the club drafted Rebels centre Ryan Nugent-Hopkins first overall in 2011. He was the first Rebel to go No. 1 in the draft.
The Oilers also have defenceman Kris Russell, who's from nearby Caroline, Alta., and had Red Deer native Colton Sceviour before waiving him in late-January.
"Even here at the Rebels, we're split pretty much 50/50. It's gonna be a lot of fun around here the next couple weeks," Gillard said.
These playoffs are the first held in full arenas in Canada since the COVID-19 began. Red Deer was slammed by the Omicron variant this past winter that saw the world junior championships there cancelled four days after it started.
"That Game 7 in overtime was as close to a return to normalcy as you're going to find," said Sutter, who was in Calgary on Sunday night for the Flames' 3-2 OT thriller over Dallas.
"To see the crowd at Rogers Arena (in Edmonton) in Game 7 two nights ago, that game ended with a late goal and a burst of energy, and then to match that and then probably even beat it (Sunday) night in Game 7, overtime (in Calgary) — game sevens with premium endings in their own arenas … you couldn't script it any better than that."
Red Deer bars are buzzing with anticipation after a couple of years of hard times amid the pandemic.
"We're all very very excited, it's been a long time to have this kind of thing happen," said Brennen Wowk, owner of 400-seat Bo's Bar & Stage. "Staff will be in jerseys of their choice, (he'll be in his No. 99 Wayne Gretzky Oilers jersey), we'll be pouring lots of beer, and have the volume on as loud as it can go. As much excitement we can put into this room, we're going to put into this room."
Dallas Gaume hopes Alberta's teams in the post-season will see hockey registration numbers in Red Deer return to pre-pandemic numbers.
"A lot of eyes are going to be on the province in the next two weeks, and I really think we're going to get some growth out of this," said Gaume, the GM of the Red Deer Minor Hockey Association.
There was no season in 2020-21 due to COVID-19, and then number of returning players dropped by 7.5 per cent this past winter. Gaume believes it's a combination of issues, such as players needing to be vaccinated to enter arenas and players finding other winter activities during the lockdown.
Like the city of Red Deer, Gaume's allegiances are split. He coached Nugent-Hopkins with the Rebels, "so I'm a big fan of his. And I'm a big fan of the Sutters, I think Darryl is a terrific coach. So I like both teams."
There's no love lost between the two squads, he said, and said Canada vs. the U.S. in women's hockey would be an adequate comparison.
"I know that's an extremely strong rivalry, with lots of dislike for one another," Gaume said. "I think the same could be said with these two teams. I know with a lot of people, if you like the Oilers, you generally hate the Flames and the same the other way. You can't like both."
If he had to pick a winner?
"I think the Flames are the better team. Doesn't necessarily mean they win the series. How's that for my sitting-on-the-fence prediction?" he said with a laugh.
Game 2 is Friday in Calgary before the series heads north to Edmonton for Games 3 and 4. The series winner meets either St. Louis or Colorado in the Western Conference Final.
"One of the Alberta teams is going to be playing for a spot in the Stanley Cup Final," Gillard marvelled. "It's going to be heartbreaking for whichever team loses in Round 2, but for whichever team moves on, how exciting is that?"
This report by The Canadian Press was first published May 16, 2022.
Lori Ewing, The Canadian Press
Canada-wide warrant issued after Calgary mother of five killed in crash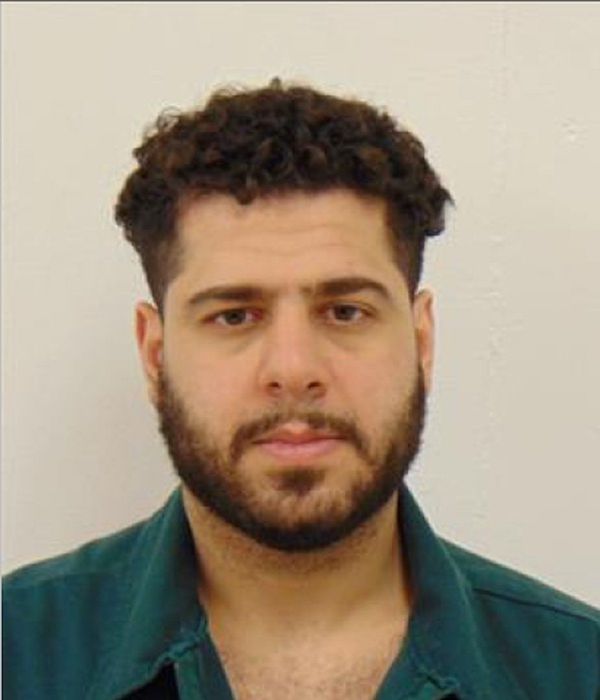 Calgary police say they have issued Canada-wide warrants for a man they believe is responsible for the death of a mother of young children after a shooting led to a crash.
Angela McKenzie, who was 40, was killed last week when a truck that was pursuing a sedan collided with her van and another car at an intersection in the city's southeast.
Police say they have reviewed video surveillance cameras from the scene, talked to witnesses and processed the evidence collected.
They have issued seven Canada-wide warrants for 29-year-old Talal Amer.
McKenzie's church pastor said last week that the woman was a mother of five children between the ages of nine and 17, and that the children lost their father to an illness in February.
The warrants for Amer include attempted murder, manslaughter, reckless discharge of a firearm and possession of a prohibited firearm.
"Based on the initial context from the scene, investigators believed that this incident may have been road-rage related," police said in a news release Monday afternoon.
"However, after identifying the individuals involved and examining all evidence, we believe the shooting was targeted and that the driver of the (sedan) was the intended target. Occupants of the (sedan) did not exchange gunfire as previously thought."
Amer is described as five-feet, 11-inches tall with brown eyes and brown hair.
Police allege Amer was the aggressor in pursuing the sedan and discharging a firearm before hitting McKenzie's van.
"Our investigators have worked day and night to identify the person responsible for the tragic death of Ms. McKenzie," said Staff Sgt. Sean Gregson of the homicide unit.
"This incident was a careless and senseless display of violence in our community."
McKenzie's mother, Sylvia McKenzie, issued a statement through police earlier Monday.
"Nobody expects to lose someone they love in an act so shocking it has people across Canada talking about it," she says in the statement.
"Angela was our beacon of light, a feisty defender of her family and children, and the most generous person we have ever known. She saw joy and hope where others only found struggle.
"In our struggle to accept her death, Canadians, and especially Calgarians, have shown … a grace and generosity that matches that of our beloved daughter, sister, and mother. We see the beautiful soul of our community blossoming from this ugly act, and we get to experience the dignity of the world the way Angela always experienced it."
This report by The Canadian Press was first published May 16, 2022.