Oh For Truck's Sake – a KinderMorgan Story
By Cory G. Litzenberger, CPA, CMA, CFP, C.Mgr – President & Founder of CGL Strategic Business & Tax Advisors (CGLtax.ca)
Say you have a 1953 F-100 pickup truck. It has a 110 horsepower V8 that still works fine. You've done regular maintenance and repairs, and you have fixed it repeatedly to keep it on the road, but the job it performs just isn't enough anymore to meet the demand of your customers.
The old truck isn't what it used to be. You can't accelerate as fast, can't get to where you want to go as quickly, it costs more to run, and the towing capacity isn't what you need to be at full efficiency.
To most people, the truck is a classic, and many would see it as something worth saving and restoring. Now, you aren't willing to part with it just yet either, but you know that in order to keep your business running you can't continue with only this old truck.
As a result, the time has come for an upgrade, so you can continue operations. The new model has an engine with over 400 horsepower, better fuel efficiency, new technology, more safety features, and can easily meet the needs of your business and the needs of your customers for many years to come.
There is only one catch.
You can't easily get the truck.
The Canadian government is requiring you to have permits, licenses, and approvals before getting the truck.
Then once you get them, the BC government is saying that you shouldn't have been approved to get the truck.
While you patiently file all papers and deal with all legal proceedings, there are now protestors and politicians blocking any route you try to prevent you from getting the truck.
Meanwhile, you keep using your old truck and see your competitors starting to get new trucks in other jurisdictions and start shipping to your customers while you still patiently wait for your own new truck.
But now the time has come to do something.
If you don't get your new truck soon, you will have no choice but to go get your new truck somewhere else or you could lose a lot of business.
You aren't asking for money, you're just tired of being patient. Your business depends on it, and the delays preventing you from getting the truck are threatening your business.
All you want is for the protestors to move and the governments to stop changing their minds, so you can have the truck.
So what does the government decide to do to help you?
Instead of removing the protestors and sticking to the approvals already granted, they will buy your old truck and bring in their own new truck to compete against you instead.
Say goodbye to something that has been working for you for 65 years, and say hello to your new competitor.
So instead of helping your business, they are telling you to leave it behind and go somewhere else.
Now at least you'll have the money to put towards that new truck you want, except now you not only have to do it elsewhere, you now have another competitor also getting a new truck, and still has the old one that you were going to use to help pay for the new one.
If this were you, would you ever want to come back to Canada?
Personally, I would enjoy my new truck somewhere else and never look back.
The Real "Conservative Movement"
My kid has covid. Now what do we do? – Dr. Peter McCullough Interview Part 2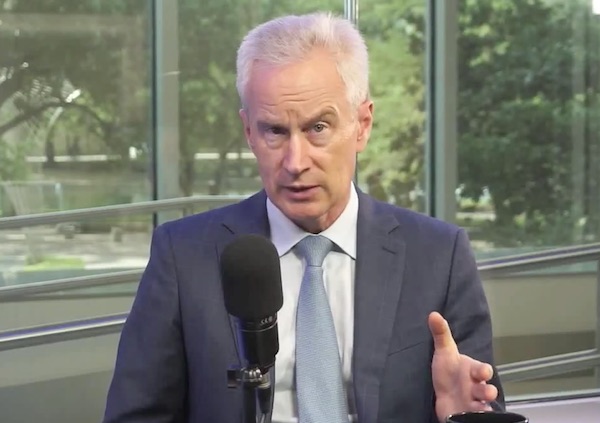 This may seem a little strange because I'm going to willingly breech my own doctor / patient confidentiality.  I'm not sure what my obligation is here but I know doctors are guided by the Health Information Act (HIA) and the Personal Information Protection Act (PIPA).  Nowadays though we all know that every time I go to coach my son's hockey team I have to divulge my health information in front of whoever happens to be near me in front of a stranger in the entrance of a hockey rink.  In other words, I'm guessing I'll get away with this.
Recently I asked my doctor the same question we all should be asking our doctors.  "If I get a positive covid result and I'm symptomatic, can I call you and ask for some kind of treatment?"
My doctor answered in the way I suspect most doctors would.  He looked at me quizzically and said "You mean in hospital?  You'll be treated by the doctors there."
That's not what I meant and I said, "No.  I mean if I have symptoms.  Will you offer me treatment to help me stay 'out' of the hospital in the first place?"
My doctor is a pretty good egg and I like him and all but from his response I know that if (when) I get covid I am going to be in the same position as almost every other Albertan.  I will go home and isolate and pray that this doesn't get serious.
I don't know about you, but as far as I'm concerned that doesn't seem good enough. I'd like to think there are treatments out there and maybe that's why I really like to research articles with data regarding Ivermectin and Hydroxychloroquine  (not to mention Zinc and vitamins D, and C).  Months ago these were just stories.  Then I started to meet people who told me about a family member or friend who quickly bounced back after taking treatment for covid.  Then I met a couple of those people myself.  Now I'm convinced there's something to all these articles I'm reading.
The studies say (so does my experience with people I know) that these treatments don't work every time.  However, if you could save even 10 percent of lives and keep even 10 percent of people out of the hospital by taking an inexpensive drug that has no serious side effects, why wouldn't you promote the living (beep) out of that?  Seriously?  What if it was 20 or 30 or 50%.  It's incredible to me that so many people will turn their noses at something like Ivermectin because someone on TV called it 'horse dewormer'.  For my opinion of the people who block their ears and yell "HORSE DEWORMER" see here.  If you've been doing that, please stop. I guarantee you someone you know and maybe even love has either taken Ivermectin, or they're going to want to some day. You may not know there are actually quiet a few studies.  Maybe you haven't met anyone who swears they turned around within hours of getting treatment. But trust me, the people making decisions for us (the politicians at the very top and even more importantly the health officials) know there are treatments out there.  They've just chosen not to pursue them.
While those who supposedly follow the science denounce studies that looked extremely promising but were really too small, or studies that were done so far away that we simply don't know enough to give them credence, other people who also  supposedly follow the science have found some very interesting data themselves.  Just check out this beauty from the American Journal of Therapeutics, called Ivermectin for Prevention and Treatment of COVID-19 Infection, published back on June 21 of 2021.  This is way better than 10%. This looks really promising. This is also being completely ignored by our political leaders. Don't ask me why. Seriously don't ask unless you have at least 2 tall boys.
The bottom line is, after all I've read and seen and the people I've met, I refuse to believe there is no such thing as a treatment for covid.  I know they're coming out with new ones for this specific purpose, but I'm convinced by data that there are repurposed drugs that are already doing the job. Not perfectly of course, but far better than say .. nothing.
This really gets me when I think about my children.  The thought of one of my kids getting covid and then becoming symptomatic, and then getting really ill, and then not being able to access treatment when I'm pretty sure there's something out there that would help them…  That's not a very nice thought.  It became real for me recently when a good friend told me his son (same age as my son) tested positive.  He knows I'm keeping up on this as much as I can and he texted to let me know (and I think ask if I could recall some of the things I've said to him about treatment).  I shared the video I'm sharing here, below.  I also emailed links to two very similar resources for us regular folks who can only talk about the people who actually follow the science.  I'll include these links because I think they're REALLY worth looking at.  Especially because there's literally nothing else to look at when someone in your household gets a positive test result.  Here's the Guide to Home Based Treatment for Covid from the American Association of Physicians and Surgeons, and here's the Guide to Covid Early Treatment from a group of US doctors on their website TruthForHealth.
The video below refers only to children but the two "home treatment" guides are helpful for people at any age.  I hope you never need this kind of info, but personally I don't think we're going to achieve the magical zero covid even if we take all the vaccine in the world. This very nasty virus is here to stay.  The way we're going to get back to living like we should be, is with EARLY treatment.. as in BEFORE we're deathly ill in the hospital.  I suspect we're about 6 months away from recognized and emergency approved early treatment pills that will eventually swoop in and save the day for the vast majority.  But seriously, who cares if you put out a fire with water, or retardant, or a cut line, or by stomping on it with your foot? The important thing is that you start fighting fire as soon as you can.  For me?  I'm happy to start by throwing a little dirt on this campfire while I wait for the water bombers.
Thanks for checking this out. If you need a bit more convincing that early treatment even exists.. check out this next article.
Emergency of Under-Treatment – Panel of 8 prominent doctors and scientists say earlier treatment is the only way out of health emergency