Obama chief scientist cools on climate crisis news coverage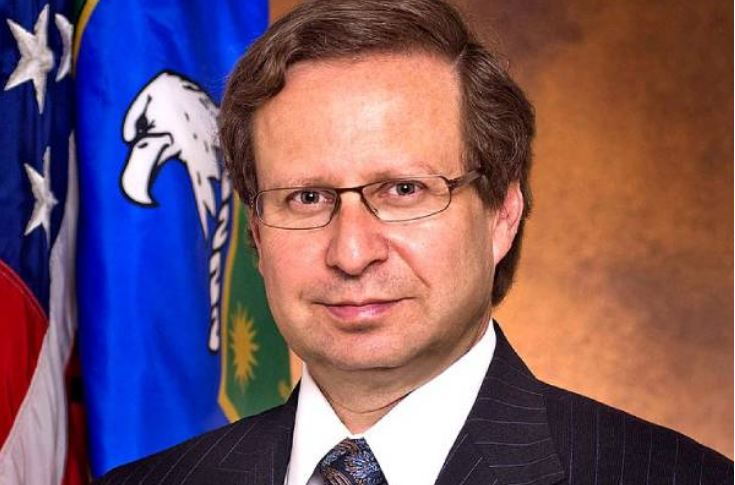 Article originally published at CFACT.org
President Barack Obama's Energy Department Chief Scientist Steven Koonin's soon-to-be-published book will discuss information that the public really needs to have regarding grossly overheated "climate crisis" media hype.
Titled "Unsettled: What Climate Science Tells Us, What it Doesn't, and Why It Matters," a preview of it's contents is provided in an April 16 Wall Street Journal interview with the author posted by Holman Jenkins, Jr.
Jenkins' piece is titled "How a Physicist Became a Climate Truth Teller," and I recommend it to readers who are interested in a fuller book content and author background account.
Having followed the science over more than a decade — and written a couple of pretty good books and likely a hundred or so articles on the subject — I find Koonin's descriptive accuracy and candor enormously refreshing.
Sadly, few — if any — others in the Obama-Biden White House really cared about facts, paid attention, or learned anything from him at all.
First, because this is particularly relevant to me, Steven Koonin's background as a physicist combines his technical understanding of applications and limitations of computer modeling of complex systems and practical experience in dealing with real-world realities such as assessing how we can most effectively and efficiently apply fundamental energy principles to meet complex human conditions and requirements.
Koonin taught physics at Caltech for nearly three decades, where he also served as provost; was recruited by the non-profit Institute for Defense Analysis which provided advisory services to military and congressional leaders; worked at JASON, another private scientific organization where he conducted and supervised cold-fusion energy and human genome mapping research; and later worked as chief scientist for British Petroleum (BP) which was later rebranded as "Beyond Petroleum."
While at BP, Koonin created the multidisciplinary Energy Biosciences Institute at Berkeley which studies a wide range of scientific issues ranging from the isotopic composition of micro-fossils in the sea floor through regulation of industrial power plants.
Steven Koonin's research into the world's energy system led him to become convinced that the only "real climate crisis was a crisis of political and scientific candor," and that the world "isn't going to be able to reduce [greenhouse gas] emissions enough to make much difference."
Koonin argues that while he supports responsible climate science, his issue is that what media and activist say about climate science has drifted so far out of touch with the actual science as to be absurdly, demonstrably false.
With reference to a 2019 report by presidents of the National Academy of Sciences which asserted that the "magnitude and frequency of certain extreme events are increasing," for example, he notes that the "United Nations Intergovernmental Panel on Climate Change (IPCC), which is deemed to compile the best science, advised that all such claims should be treated with "low confidence."
The U.S. government's 2017 Climate Science Special Report had claimed that, in the lower 48 states, the "number of high temperature records set in the past two decades far exceeds the number of low temperature records." On closer inspection, Koonin points out, "that's because there's been no increase in the rate of new record highs since 1900, only a decline in the number of new lows."
A 2018 U.S. Fourth National Climate Assessment which relied on such "ovegged" worst-case emissions and temperature projections, Koonin concludes, "was written more to persuade than to inform." He says, "It masquerades as objective science but was written — all right, I'll use the word — propaganda."
Koonin emphasizes the absurdity of basing climate change alarm on century-long forecasts claiming to know how 1% shifts in poorly understood variables will affect a future global climate that we don't understand with anything even resembling that precision.
Nevertheless, the IPCC will issue a report next year that will purport to determine how much warming to expect by the end of this century based upon 40-plus computer model simulations which have been diverging in projections — not converging — coming together — as one would hope to enable determination of which one should be trusted.
Without tweaking, the modelers can't even agree on a current simulated global average surface temperature — varying by 3 degrees Celsius – three times the observed change over the past century.
Koonin, both an experienced computer practitioner and modeling enthusiast, recognizes that they are wonderful where the simulation variables and their interactions being projected are well known and results can be empirically tested.
"But these are more controlled, engineered situations," he adds, "whereas the climate is a natural phenomenon. It's going to do whatever it's going to do. And it's hard to observe. You need long, precise observations to understand its natural variability and how it responds to external influences."
Koonin, who has been building models and watching others do so over 45 years, cautions that climate models "are not to the standard you would trust your life or even trillions of dollars to."
For the record, Koonin agrees — as many of my well-informed climate scientist friends also do — that the world has warmed by about 1 degree Celsius since 1900, and it will likely warm by another degree by the end of this century.
There is no dispute I'm aware of that temperatures began warming at the end of the last "Little Ice Age" in the mid-1800s — before the Industrial Revolution — and will likely continue to do so in fits-and-starts with little or no influence from us until Mother Nature once again changes her mind.
Neither Koonin nor any real-world scientific climate or economic studies, however, have seen anything in the offing which he says "would justify the rapid and wholesale abandoning of fossil fuels, even if China, India, Brazil, Indonesia and others could be dissuaded from pursuing prosperity."
Even John Kerry, Joe Biden's "climate czar," recently admitted that the current administration's "net-zero" climate plan will have zero effect if developing countries don't go along, and as Koonin notes, "they have little incentive to do so."
In any case, Koonin believes that any warming that occurs will emerge slowly and with modest effect — not a runaway crisis that alarmists such as Al Gore and John Kerry hype. To the extent that reduced CO2emissions will make any measurable difference, the solutions should let technology and markets work together at their own pace.
"The climate might to continue to change at a pace that's hard to perceive, but society will adapt."
Konnin adds, "As a species, we're very good at adapting."
Perhaps the biggest challenge will be to survive the current political climate crisis.
Author: CFACT Advisor Larry Bell heads the graduate program in space architecture at the University of Houston. He founded and directs the Sasakawa International Center for Space Architecture. He is also the author of "Climate of Corruption: Politics and Power Behind the Global Warming Hoax."
Article originally published at CFACT.org
In 1985, the Committee For A Constructive Tomorrow (CFACT) was founded to promote a much-needed, positive alternative voice on issues of environment and development. Its co-founders, David Rothbard and Craig Rucker, strongly believed the power of the market combined with the applications of safe technologies could offer humanity practical solutions to many of the world's most pressing concerns. A number of leading scientists, academics, and policy leaders soon joined them, along with thousands of citizens from around the U.S. and around the world.
Today, CFACT is a respected Washington D.C.-based organization whose voice can be heard relentlessly infusing the public-interest debate with a balanced perspective on environmental stewardship and other important issues.  With an influential and impressive scientific advisory board, effective collegiate program on U.S. college campuses, CFACT Europe, official United Nations' NGO representation, Adopt-A-Village project, Global Social Responsibility program, and "Just the Facts" daily national radio commentary, CFACT continues to offer genuine solutions to today's most important global challenges.
CFACT has been termed "invaluable" by the Arizona Republic, it has been lauded for its "effort to bring sound science to the environmental debate" by a former president of the National Academy of Sciences, and has been praised by a respected Boston Herald columnist for "a record of supplying absolutely solid information."
Evidence on the origin of Covid leads to lab in Wuhan – Former NY Times Science Editor
In the millions of articles, opinion pieces, and news stories written about Covid there is one topic that is more important than all the others.  It's more important than masks, vaccines, or lockdown measures.  The origin of the virus is critical because no matter how many people die from covid, or how many businesses are wiped out, it's critical that IF the next virus can be stopped, it mu st be.  
A science writer named Nicholas Wade has written the most thorough study on the origins of Covid to be released to the public.  Wade has worked with Nature, Science, and the New York Times, but this article was released on the public platform Medium.   In this article Wade goes through three possible scenarios and then draws the most likely conclusion.  This is a long read, but it might be the most important article yet written during this pandemic.
Here is the beginning of this extensive article from Medium. Click  here to read the full article on Medium.
Origin of Covid — Following the Clues
Did people or nature open Pandora's box at Wuhan?
Nicholas Wade
I'm a science writer and have worked on the staff of Nature, Science and, for many years, on the New York Times. [email protected]
The Covid-19 pandemic has disrupted lives the world over for more than a year. Its death toll will soon reach three million people. Yet the origin of pandemic remains uncertain: the political agendas of governments and scientists have generated thick clouds of obfuscation, which the mainstream press seems helpless to dispel.
In what follows I will sort through the available scientific facts, which hold many clues as to what happened, and provide readers with the evidence to make their own judgments. I will then try to assess the complex issue of blame, which starts with, but extends far beyond, the government of China.
By the end of this article, you may have learned a lot about the molecular biology of viruses. I will try to keep this process as painless as possible. But the science cannot be avoided because for now, and probably for a long time hence, it offers the only sure thread through the maze.
The virus that caused the pandemic is known officially as SARS-CoV-2, but can be called SARS2 for short. As many people know, there are two main theories about its origin. One is that it jumped naturally from wildlife to people. The other is that the virus was under study in a lab, from which it escaped. It matters a great deal which is the case if we hope to prevent a second such occurrence.
I'll describe the two theories, explain why each is plausible, and then ask which provides the better explanation of the available facts. It's important to note that so far there is no direct evidence for either theory. Each depends on a set of reasonable conjectures but so far lacks proof. So I have only clues, not conclusions, to offer. But those clues point in a specific direction. And having inferred that direction, I'm going to delineate some of the strands in this tangled skein of disaster.
A Tale of Two Theories
After the pandemic first broke out in December 2019, Chinese authorities reported that many cases had occurred in the wet market — a place selling wild animals for meat — in Wuhan. This reminded experts of the SARS1 epidemic of 2002 in which a bat virus had spread first to civets, an animal sold in wet markets, and from civets to people. A similar bat virus caused a second epidemic, known as MERS, in 2012. This time the intermediary host animal was camels.
The decoding of the virus's genome showed it belonged to a viral family known as beta-coronaviruses, to which the SARS1 and MERS viruses also belong. The relationship supported the idea that, like them, it was a natural virus that had managed to jump from bats, via another animal host, to people. The wet market connection, the only other point of similarity with the SARS1 and MERS epidemics, was soon broken: Chinese researchers found earlier cases in Wuhan with no link to the wet market. But that seemed not to matter when so much further evidence in support of natural emergence was expected shortly.
Wuhan, however, is home of the Wuhan Institute of Virology, a leading world center for research on coronaviruses. So the possibility that the SARS2 virus had escaped from the lab could not be ruled out. Two reasonable scenarios of origin were on the table.
From early on, public and media perceptions were shaped in favor of the natural emergence scenario by strong statements from two scientific groups. These statements were not at first examined as critically as they should have been.
"We stand together to strongly condemn conspiracy theories suggesting that COVID-19 does not have a natural origin," a group of virologists and others wrote in the Lancet on February 19, 2020, when it was really far too soon for anyone to be sure what had happened. Scientists "overwhelmingly conclude that this coronavirus originated in wildlife," they said, with a stirring rallying call for readers to stand with Chinese colleagues on the frontline of fighting the disease.
Contrary to the letter writers' assertion, the idea that the virus might have escaped from a lab invoked accident, not conspiracy. It surely needed to be explored, not rejected out of hand. A defining mark of good scientists is that they go to great pains to distinguish between what they know and what they don't know. By this criterion, the signatories of the Lancet letter were behaving as poor scientists: they were assuring the public of facts they could not know for sure were true.
It later turned out that the Lancet letter had been organized and drafted by Peter Daszak, president of the EcoHealth Alliance of New York. Dr. Daszak's organization funded coronavirus research at the Wuhan Institute of Virology. If the SARS2 virus had indeed escaped from research he funded, Dr. Daszak would be potentially culpable. This acute conflict of interest was not declared to the Lancet's readers. To the contrary, the letter concluded, "We declare no competing interests."
Virologists like Dr. Daszak had much at stake in the assigning of blame for the pandemic. For 20 years, mostly beneath the public's attention, they had been playing a dangerous game. In their laboratories they routinely created viruses more dangerous than those that exist in nature. They argued they could do so safely, and that by getting ahead of nature they could predict and prevent natural "spillovers," the cross-over of viruses from an animal host to people. If SARS2 had indeed escaped from such a laboratory experiment, a savage blowback could be expected, and the storm of public indignation would affect virologists everywhere, not just in China. "It would shatter the scientific edifice top to bottom," an MIT Technology Review editor, Antonio Regalado, said in March 2020.
A second statement which had enormous influence in shaping public attitudes was a letter (in other words an opinion piece, not a scientific article) published on 17 March 2020 in the journal Nature Medicine. Its authors were a group of virologists led by Kristian G. Andersen of the Scripps Research Institute. "Our analyses clearly show that SARS-CoV-2 is not a laboratory construct or a purposefully manipulated virus," the five virologists declared in the second paragraph of their letter.
Unfortunately this was another case of poor science, in the sense defined above. True, some older methods of cutting and pasting viral genomes retain tell-tale signs of manipulation. But newer methods, called "no-see-um" or "seamless" approaches, leave no defining marks. Nor do other methods for manipulating viruses such as serial passage, the repeated transfer of viruses from one culture of cells to another. If a virus has been manipulated, whether with a seamless method or by serial passage, there is no way of knowing that this is the case. Dr. Andersen and his colleagues were assuring their readers of something they could not know.
The discussion part their letter begins, "It is improbable that SARS-CoV-2 emerged through laboratory manipulation of a related SARS-CoV-like coronavirus". But wait, didn't the lead say the virus had clearly not been manipulated? The authors' degree of certainty seemed to slip several notches when it came to laying out their reasoning.
The reason for the slippage is clear once the technical language has been penetrated. The two reasons the authors give for supposing manipulation to be improbable are decidedly inconclusive.
First, they say that the spike protein of SARS2 binds very well to its target, the human ACE2 receptor, but does so in a different way from that which physical calculations suggest would be the best fit. Therefore the virus must have arisen by natural selection, not manipulation.
If this argument seems hard to grasp, it's because it's so strained. The authors' basic assumption, not spelt out, is that anyone trying to make a bat virus bind to human cells could do so in only one way. First they would calculate the strongest possible fit between the human ACE2 receptor and the spike protein with which the virus latches onto it. They would then design the spike protein accordingly (by selecting the right string of amino acid units that compose it). But since the SARS2 spike protein is not of this calculated best design, the Andersen paper says, therefore it can't have been manipulated.
But this ignores the way that virologists do in fact get spike proteins to bind to chosen targets, which is not by calculation but by splicing in spike protein genes from other viruses or by serial passage. With serial passage, each time the virus's progeny are transferred to new cell cultures or animals, the more successful are selected until one emerges that makes a really tight bind to human cells. Natural selection has done all the heavy lifting. The Andersen paper's speculation about designing a viral spike protein through calculation has no bearing on whether or not the virus was manipulated by one of the other two methods.
The authors' second argument against manipulation is even more contrived. Although most living things use DNA as their hereditary material, a number of viruses use RNA, DNA's close chemical cousin. But RNA is difficult to manipulate, so researchers working on coronaviruses, which are RNA-based, will first convert the RNA genome to DNA. They manipulate the DNA version, whether by adding or altering genes, and then arrange for the manipulated DNA genome to be converted back into infectious RNA.
Only a certain number of these DNA backbones have been described in the scientific literature. Anyone manipulating the SARS2 virus "would probably" have used one of these known backbones, the Andersen group writes, and since SARS2 is not derived from any of them, therefore it was not manipulated. But the argument is conspicuously inconclusive. DNA backbones are quite easy to make, so it's obviously possible that SARS2 was manipulated using an unpublished DNA backbone.
And that's it. These are the two arguments made by the Andersen group in support of their declaration that the SARS2 virus was clearly not manipulated. And this conclusion, grounded in nothing but two inconclusive speculations, convinced the world's press that SARS2 could not have escaped from a lab. A technical critique of the Andersen letter takes it down in harsher words.
Science is supposedly a self-correcting community of experts who constantly check each other's work. So why didn't other virologists point out that the Andersen group's argument was full of absurdly large holes? Perhaps because in today's universities speech can be very costly. Careers can be destroyed for stepping out of line. Any virologist who challenges the community's declared view risks having his next grant application turned down by the panel of fellow virologists that advises the government grant distribution agency.
The Daszak and Andersen letters were really political, not scientific statements, yet were amazingly effective. Articles in the mainstream press repeatedly stated that a consensus of experts had ruled lab escape out of the question or extremely unlikely. Their authors relied for the most part on the Daszak and Andersen letters, failing to understand the yawning gaps in their arguments. Mainstream newspapers all have science journalists on their staff, as do the major networks, and these specialist reporters are supposed to be able to question scientists and check their assertions. But the Daszak and Andersen assertions went largely unchallenged.
Doubts about natural emergence
Natural emergence was the media's preferred theory until around February 2021 and the visit by a World Health Organization commission to China. The commission's composition and access were heavily controlled by the Chinese authorities. Its members, who included the ubiquitous Dr. Daszak, kept asserting before, during and after their visit that lab escape was extremely unlikely. But this was not quite the propaganda victory the Chinese authorities may have been hoping for. What became clear was that the Chinese had no evidence to offer the commission in support of the natural emergence theory.
This was surprising because both the SARS1 and MERS viruses had left copious traces in the environment. The intermediary host species of SARS1 was identified within four months of the epidemic's outbreak, and the host of MERS within nine months. Yet some 15 months after the SARS2 pandemic began, and a presumably intensive search, Chinese researchers had failed to find either the original bat population, or the intermediate species to which SARS2 might have jumped, or any serological evidence that any Chinese population, including that of Wuhan, had ever been exposed to the virus prior to December 2019. Natural emergence remained a conjecture which, however plausible to begin with, had gained not a shred of supporting evidence in over a year.
And as long as that remains the case, it's logical to pay serious attention to the alternative conjecture, that SARS2 escaped from a lab.
Why would anyone want to create a novel virus capable of causing a pandemic?
Nicholas Wade
I'm a science writer and have worked on the staff of Nature, Science and, for many years, on the New York Times. [email protected]
By the way.. Medium is a fascinating place.  If you haven't checked it out yet here's a link to medium.com.
We're an open platform where 170 million readers come to find insightful and dynamic thinking. Here, expert and undiscovered voices alike dive into the heart of any topic and bring new ideas to the surface. Our purpose is to spread these ideas and deepen understanding of the world.
Premier Kenney says Alberta is "Open Forever!"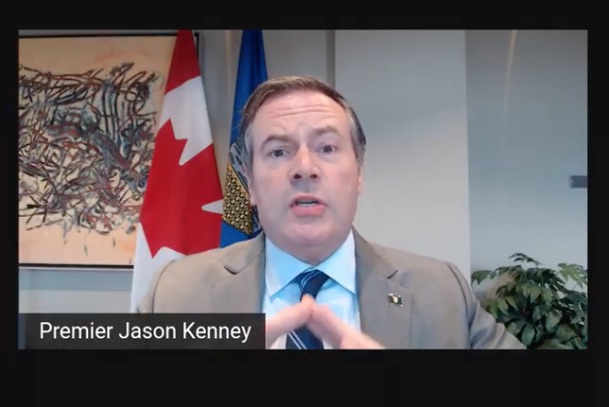 Premier Jason Kenney joined Danielle Smith of the Alberta Enterprise Group for a live interview Thursday at noon.  Right off the top of the interview the pair established the fact that Thursday, June 10 is the first day every single business in Alberta has been allowed to open in some capacity since the beginning of the pandemic back in March 2020.   Then Jason Kenney made a bold announcement.  Alberta's Premier says Alberta is not only opening up, but due to the success they're seeing with the vaccines, Alberta will stay open.
Enjoy Danielle Smith's interview with Premier Jason Kenney.
From the Alberta Enterprise Group