Big residential increase and renovation of the Dream Centre featured in April's building permit stats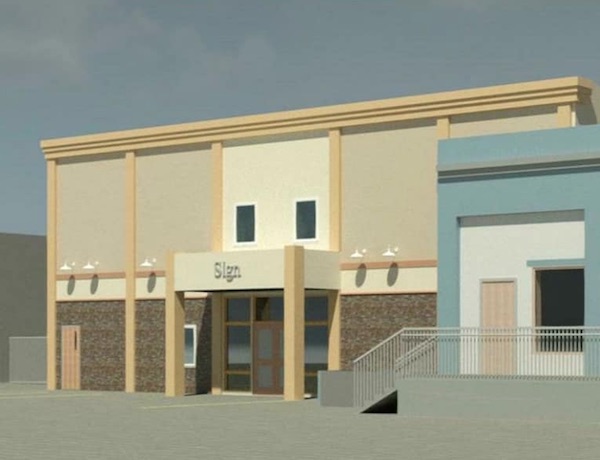 Building permit values up in April
Building permit values continued to rise in April, with 123 approved permits valued at $10.3 million, compared with 53 permits issued in April 2020 worth just over $16 million.
Year-to-date building permits have dropped in value from the first four months of 2020, with current values at $29.9 million compared with $86.9 million last year.
Notable permits include:
Building permit for roof renovation at 100 College Boulevard, valued at $1.5 million
Building permit to renovate existing building to 40 bed drug and alcohol treatment facility with supporting offices at 4614 50 Avenue, valued at $1.4 million
Building permit for tenant improvements to restaurant at 110-6852 66 Street, valued at $600,000
Building permit for renovation to existing pharmacy technician classroom 1323 and 1323A, valued at $375,000
Building permit for removal of demising wall between unit 176 and 177 to allow expansion of Bower Dental at 176-4900 Molly Banister Drive, valued at $350,000
Get away from the city – Rock Lake Lodge seeks maintenance and caretaker
Wilderness Lodge Maintenance & Caretaker Needed
Click here to apply now.
Looking to get away from the city and experience the wilderness?
Rock Lake Lodge may have the perfect opportunity for you. WHO ARE WE? We are a lodge located in Rock Lake Provincial Park in Alberta, Canada.
Just a short distance away from a 90-foot deep lake with four species of fish, and the lodge is surrounded by wildlife and abounding nature.
Check out www.rocklakelodge.ca to have a look at the stunning surroundings, our lodge and cabins.
It's not all work and no play up at Rock Lake Lodge! Some of the activities provided on site will be hiking, fishing, canoeing. and wildlife watching. This is a seasonal live-in position from June 2021 -Sept 2021.
We are seeking someone with the following:
-general handyman experience (able to use basic tools and general maintenance of the lodge)
-generator experience
-plumbing & electrical (basic)
-construction experience
Above all, we want someone who loves fishing!
Do you have experience with diesel generators? Log buildings? Chainsaws or log splitters? Let us know in your application. Even if your job history doesn't reflect the above- your personal experiences may be exactly what we're looking for!
Wage to be negotiated. This is a fulltime-temporary contract position.
Experience:
maintenance: 1 year (preferred)
diesel generator: 1 year (preferred)
rural water systems: 1 year (preferred)
chainsaw: 1 year (preferred)
plumbing: 1 year (preferred)
electrical: 1 year (preferred)
Driver's License (MANDATORY)
Contract length: 3 months
Start date: Immediately
Click here to apply.
Find some adventure this summer – Rock Lake Lodge seeks housekeeper