Obama chief scientist cools on climate crisis news coverage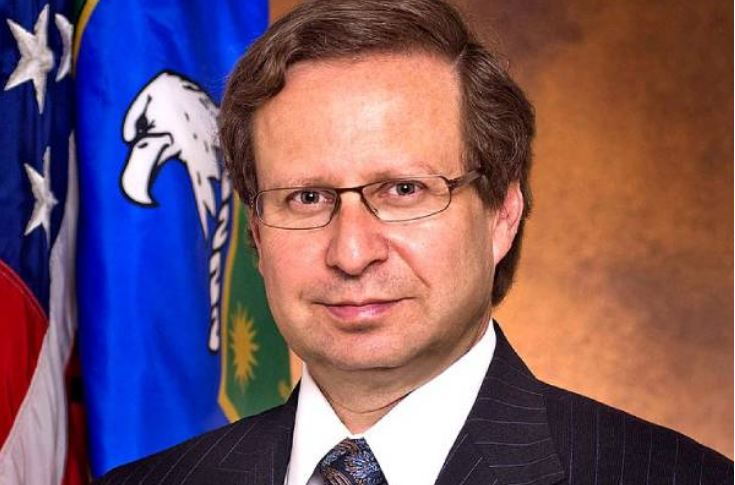 Article originally published at CFACT.org
President Barack Obama's Energy Department Chief Scientist Steven Koonin's soon-to-be-published book will discuss information that the public really needs to have regarding grossly overheated "climate crisis" media hype.
Titled "Unsettled: What Climate Science Tells Us, What it Doesn't, and Why It Matters," a preview of it's contents is provided in an April 16 Wall Street Journal interview with the author posted by Holman Jenkins, Jr.
Jenkins' piece is titled "How a Physicist Became a Climate Truth Teller," and I recommend it to readers who are interested in a fuller book content and author background account.
Having followed the science over more than a decade — and written a couple of pretty good books and likely a hundred or so articles on the subject — I find Koonin's descriptive accuracy and candor enormously refreshing.
Sadly, few — if any — others in the Obama-Biden White House really cared about facts, paid attention, or learned anything from him at all.
First, because this is particularly relevant to me, Steven Koonin's background as a physicist combines his technical understanding of applications and limitations of computer modeling of complex systems and practical experience in dealing with real-world realities such as assessing how we can most effectively and efficiently apply fundamental energy principles to meet complex human conditions and requirements.
Koonin taught physics at Caltech for nearly three decades, where he also served as provost; was recruited by the non-profit Institute for Defense Analysis which provided advisory services to military and congressional leaders; worked at JASON, another private scientific organization where he conducted and supervised cold-fusion energy and human genome mapping research; and later worked as chief scientist for British Petroleum (BP) which was later rebranded as "Beyond Petroleum."
While at BP, Koonin created the multidisciplinary Energy Biosciences Institute at Berkeley which studies a wide range of scientific issues ranging from the isotopic composition of micro-fossils in the sea floor through regulation of industrial power plants.
Steven Koonin's research into the world's energy system led him to become convinced that the only "real climate crisis was a crisis of political and scientific candor," and that the world "isn't going to be able to reduce [greenhouse gas] emissions enough to make much difference."
Koonin argues that while he supports responsible climate science, his issue is that what media and activist say about climate science has drifted so far out of touch with the actual science as to be absurdly, demonstrably false.
With reference to a 2019 report by presidents of the National Academy of Sciences which asserted that the "magnitude and frequency of certain extreme events are increasing," for example, he notes that the "United Nations Intergovernmental Panel on Climate Change (IPCC), which is deemed to compile the best science, advised that all such claims should be treated with "low confidence."
The U.S. government's 2017 Climate Science Special Report had claimed that, in the lower 48 states, the "number of high temperature records set in the past two decades far exceeds the number of low temperature records." On closer inspection, Koonin points out, "that's because there's been no increase in the rate of new record highs since 1900, only a decline in the number of new lows."
A 2018 U.S. Fourth National Climate Assessment which relied on such "ovegged" worst-case emissions and temperature projections, Koonin concludes, "was written more to persuade than to inform." He says, "It masquerades as objective science but was written — all right, I'll use the word — propaganda."
Koonin emphasizes the absurdity of basing climate change alarm on century-long forecasts claiming to know how 1% shifts in poorly understood variables will affect a future global climate that we don't understand with anything even resembling that precision.
Nevertheless, the IPCC will issue a report next year that will purport to determine how much warming to expect by the end of this century based upon 40-plus computer model simulations which have been diverging in projections — not converging — coming together — as one would hope to enable determination of which one should be trusted.
Without tweaking, the modelers can't even agree on a current simulated global average surface temperature — varying by 3 degrees Celsius – three times the observed change over the past century.
Koonin, both an experienced computer practitioner and modeling enthusiast, recognizes that they are wonderful where the simulation variables and their interactions being projected are well known and results can be empirically tested.
"But these are more controlled, engineered situations," he adds, "whereas the climate is a natural phenomenon. It's going to do whatever it's going to do. And it's hard to observe. You need long, precise observations to understand its natural variability and how it responds to external influences."
Koonin, who has been building models and watching others do so over 45 years, cautions that climate models "are not to the standard you would trust your life or even trillions of dollars to."
For the record, Koonin agrees — as many of my well-informed climate scientist friends also do — that the world has warmed by about 1 degree Celsius since 1900, and it will likely warm by another degree by the end of this century.
There is no dispute I'm aware of that temperatures began warming at the end of the last "Little Ice Age" in the mid-1800s — before the Industrial Revolution — and will likely continue to do so in fits-and-starts with little or no influence from us until Mother Nature once again changes her mind.
Neither Koonin nor any real-world scientific climate or economic studies, however, have seen anything in the offing which he says "would justify the rapid and wholesale abandoning of fossil fuels, even if China, India, Brazil, Indonesia and others could be dissuaded from pursuing prosperity."
Even John Kerry, Joe Biden's "climate czar," recently admitted that the current administration's "net-zero" climate plan will have zero effect if developing countries don't go along, and as Koonin notes, "they have little incentive to do so."
In any case, Koonin believes that any warming that occurs will emerge slowly and with modest effect — not a runaway crisis that alarmists such as Al Gore and John Kerry hype. To the extent that reduced CO2emissions will make any measurable difference, the solutions should let technology and markets work together at their own pace.
"The climate might to continue to change at a pace that's hard to perceive, but society will adapt."
Konnin adds, "As a species, we're very good at adapting."
Perhaps the biggest challenge will be to survive the current political climate crisis.
Author: CFACT Advisor Larry Bell heads the graduate program in space architecture at the University of Houston. He founded and directs the Sasakawa International Center for Space Architecture. He is also the author of "Climate of Corruption: Politics and Power Behind the Global Warming Hoax."
Article originally published at CFACT.org
In 1985, the Committee For A Constructive Tomorrow (CFACT) was founded to promote a much-needed, positive alternative voice on issues of environment and development. Its co-founders, David Rothbard and Craig Rucker, strongly believed the power of the market combined with the applications of safe technologies could offer humanity practical solutions to many of the world's most pressing concerns. A number of leading scientists, academics, and policy leaders soon joined them, along with thousands of citizens from around the U.S. and around the world.
Today, CFACT is a respected Washington D.C.-based organization whose voice can be heard relentlessly infusing the public-interest debate with a balanced perspective on environmental stewardship and other important issues. With an influential and impressive scientific advisory board, effective collegiate program on U.S. college campuses, CFACT Europe, official United Nations' NGO representation, Adopt-A-Village project, Global Social Responsibility program, and "Just the Facts" daily national radio commentary, CFACT continues to offer genuine solutions to today's most important global challenges.
CFACT has been termed "invaluable" by the Arizona Republic, it has been lauded for its "effort to bring sound science to the environmental debate" by a former president of the National Academy of Sciences, and has been praised by a respected Boston Herald columnist for "a record of supplying absolutely solid information."
GOP directs culture war fury toward green investing trend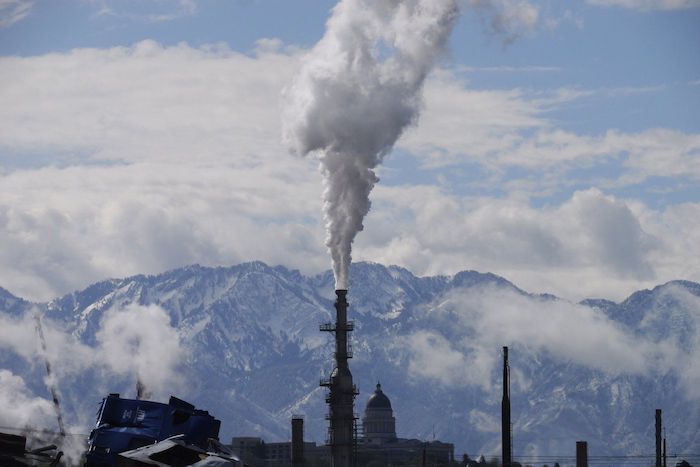 By Sam Metz in Salt Lake City
SALT LAKE CITY (AP) — Republicans are coming out swinging against Wall Street's growing efforts to consider factors like long-term environmental risk in investment decisions, the latest indication that the GOP is willing to damage its relationship with big business to score culture war points.
Many are targeting a concept known as ESG — which stands for environmental, social and governance — a sustainable investment trend sweeping the financial world. Red state officials deride it as politically correct and woke and are trying to stop investors who contract with states from adopting it on any level.
For right-wing activists who previously brought criticisms of critical race theory (CRT), diversity, equity and inclusion (DEI) and social emotional learning (SEL) to the forefront, it's the latest acronym-based source of outrage to find a home at rallies, in conservative media and in legislatures.
ESG has yet to take hold as mainstream political messaging, but backlash against it is gaining steam. Last week, former Vice President Mike Pence attacked the concept during a speech in Houston. And on Wednesday, the same day he said on Twitter he planned to vote Republican, Elon Musk attacked it after Tesla lost its place on the S&P 500′s ESG Index. He called it a scam "weaponized by phony social justice warriors."
The concept calls on investors to consider criteria such as environmental risk, pay equity or how transparent companies are in their accounting practices. Aided by recently proposed disclosure requirements and analysis from ratings agencies, they have adopted the principles to such an extent that those who use them control $16.6 trillion in investments held in the U.S.
In response, Republicans — historically known for supporting fewer regulations — are in many places attempting to impose new rules on investors. Their efforts reflect how members of the party are willing to distance themselves from big business to push back against those they see as ideological foes.
"I don't think we're the party of big business anymore. We're the party of people — more specifically, we're the party of working people. And the problem that we have is with big banks and corporations right now trying to dictate how we're going to live our lives," West Virginia Treasurer Riley Moore said.
Opponents criticize ESG as politicized and a potentially costly diversion from purely financial investment principles, while advocates say considering the criteria more accurately accounts for risk and promises steadier returns.
"We focus on sustainability not because we're environmentalists, but because we are capitalists and fiduciaries to our clients," Larry Fink, CEO of investment firm BlackRock and a leading proponent, told clients in a letter this year.
But Moore and others including Utah's Republican state treasurer Marlo Oaks argue favoring green investment over fossil fuels denies key industries access to the financial system and capital. They have targeted S&P Global Ratings for appending ESG scores to their traditional state credit ratings. They worry that without changes, their scores could make borrowing for projects like schools or roads costlier.
In an April letter, Oaks demanded S&P retract analysis that rated Utah as "moderately negative" in terms of environmental risk due to "long-term challenges regarding water supply, which could remain a constraint for its economy … given pervasive drought conditions in the western U.S."
The letter was co-signed by the governor, legislative leaders and the state's congressional delegation, including Sen. Mitt Romney, whose former firm Bain Capital calls ESG factors "strategic, fact-based and diligence-driven." It said ratings system "attempts to legitimize a dubious and unproven exercise" and attacks the "unreliability and inherently political nature of ESG factors in investment decisions."
Though he likened ESG to critical race theory, Oaks said he was mostly concerned with capital markets and what he called attempts by fossil fuel opponents to manipulate them by pressuring investors to pick businesses with high ESG scores.
"DEI, CRT, SEL. It can be hard to keep up with the acronyms," he wrote on an economics blog last month, "but there's a relatively new one you need to know: ESG."
Investors making carbon neutral or net zero criteria common were, in effect, Oaks said, limiting access to capital for oil and gas businesses, hurting their returns and potentially contributing to gas price spikes.
In more than a dozen red states, officials dispute the idea that the energy transition underway could make fossil fuel-related investments riskier in the long term. They argue employing asset managers with a preference for green investments uses state funds to further agendas out of sync with constituents.
In statehouses, anti-green investing efforts are backed by conservative groups such as the American Legislative Exchange Council and the Heartland Institute, a think-tank skeptical of scientific consensus on human-caused climate change that has backed bills that either divest state funds from financial institutions that use ESG or forbid them from using it to score businesses or individuals.
In Texas, West Virginia and Kentucky, lawmakers have passed bills requiring state funds limit transactions with companies that shun fossil fuels. Wyoming considered banning "social credit scores" that evaluate businesses using criteria that differ from accounting and other financial metrics, like ESG
After conservative talk show host Glenn Beck visited the Idaho Statehouse and referred to ESG as critical race theory "on steroids," the Legislature passed a law in March prohibiting investment of state funds in companies that prioritize commitments to ESG over returns.
The American Legislative Exchange Council recently published model policy that would subject banks managing state pensions to new regulations limiting investments driven by what it calls "social, political and ideological" goals.
Though the policy doesn't mention it outright, Jonathan Williams, the group's chief economist, said ESG's mainstreaming amid broader trends of political correctness was a driving force. He said his research shows that incorporating factors beyond traditional financial metrics can lower the rate of return for already underfunded state pensions.
Sustainable investing advocates deny that charge and say considering the risks and realities of climate change amounts to responsible investing.
West Virginia and Arkansas recently divested their pension funds from BlackRock in response to the asset manager adding businesses with smaller carbon footprints to its portfolios. Moore, West Virginia's treasurer, hopes more will follow.
Though it's drawing enthusiasm, the green investment discourse differs from recurring debates over gender and sexuality or how history is taught. Both proponents and detractors acknowledged they're surprised pensions, credit ratings and investment decisions have become campaign rally fodder.
Last month at the Utah state party's convention, thousands of Republicans roared when Sen. Mike Lee described green investment in similar terms to critical race theory — another acronym-based foil: "Between CRT and ESG and MSNBC, we get way too much B.S.," Lee said.
Bryan McGannon, a lobbyist with US SIF: The Forum for Sustainable and Responsible Investment, said opponents were wrong in framing sustainable investing trends as political. If states refuse to reckon with how the future will likely rely less on fossil fuels and limit how environmental risk can be considered, he said, they're making decisions with incomplete information.
"If a state's not considering those risks, it may be a signal to an investor that this might not be a wise government to be putting our money with," McGannon said. "Investors use a huge swath of information, and ESG is a piece of that mosaic."
___
Associated Press writers Stan Choe in New York and Lindsay Whitehurst in Salt Lake City contributed to this report.
Inflation could put more Canadians at risk of going hungry, say experts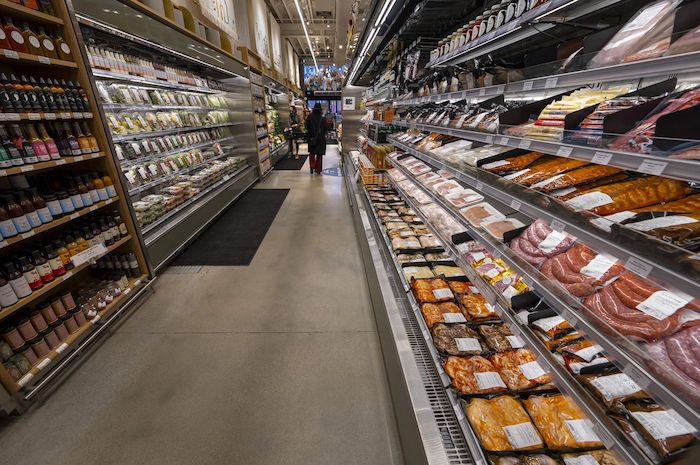 By Adina Bresge in Toronto
Experts and advocates anticipate that more Canadians could be at risk of going hungry as inflation continues to outpace many consumers' grocery budgets.
Valerie Tarasuk, a professor of nutritional sciences at University of Toronto, said steepening inflation rates are likely to increase the prevalence and severity of food insecurity in Canada. That could mean financial concerns will prompt people to reduce meal sizes, skip meals or even go a day or more without eating.
Overall food costs rose 8.8 per cent compared with a year ago, while Canadians paid 9.7 per cent more for food at stores in April, the largest increase since September 1981, Statistics Canada reported Wednesday.
Compared with a year ago, the cost of fresh fruit was up 10 per cent, fresh vegetables gained 8.2 per cent and meat rose 10.1 per cent. The cost of bread rose 12.2 per cent, while pasta gained 19.6 per cent and rice increased 7.4 per cent.
While all consumers are prone feel the pinch at the checkout aisle, these numbers pose particular concern for low-income people who are less able to absorb the price hikes, forcing some to make compromises at a detriment to their dietary needs, Tarasuk said.
"As prices of basic commodities rise, it's very worrisome to think that we have such a large swath of the Canadian population sitting in circumstances are insufficient to come up with the costs."
The 2020 Canadian Income Survey found that 11.2 per cent of Canadians lived in households that had experienced moderate and severe food insecurity, and 4.6 per cent more had experienced marginal food insecurity.
Concerns over being able to consistently put food on the table is a pervasive and persistent problem in Canada, said Tarasuk, and as income levels lag farther behind inflation, the situation looks to get worse with far-reaching impacts.
Food insecurity is a "toxic condition" that has been linked to physical and mental health problems, Tarasuk said. As mounting costs threaten to draw more people into food security and compound the stress on those who are already struggling, inaction on this issue could have consequences for the health-care system and life expectancy, she said.
Tarasuk said only a fraction of food-insecure people turn to charity. But a couple of food banks reported that soaring food prices have accelerated the surge in demand for their services during the COVID-19 crisis.
"This is a crisis on a crisis," said Neil Hetherington, CEO of Daily Bread Food Bank. "These (inflation) numbers are meals that people will be going without."
The Toronto-based food charity saw 160,000 client visits in March, up from 123,000 in March 2021, said Hetherington.
He projected that number will increase to 225,000 visits per month by this time next year, but said he hopes that's an overestimate.
"I'm an incredibly optimistic guy, but I am very concerned about the next couple of years," said Hetherington.
In the first three months of 2022, the Calgary Food Bank logged a 29 per cent year-over-year increase in demand for its food hampers, said communications co-ordinator Betty Jo Kaiser.
Last month, the organization distributed food support to nearly 9,500 people, 75 per cent of whom were first-time clients, said Kaiser.
"We do not expect a slowdown in demand," she said. "We brace ourselves for continued and rising need."
This report by The Canadian Press was first published May 19, 2022.