New ice surface, spray park and other amenities for North Red Deer as G.H. Dawe expansion about to begin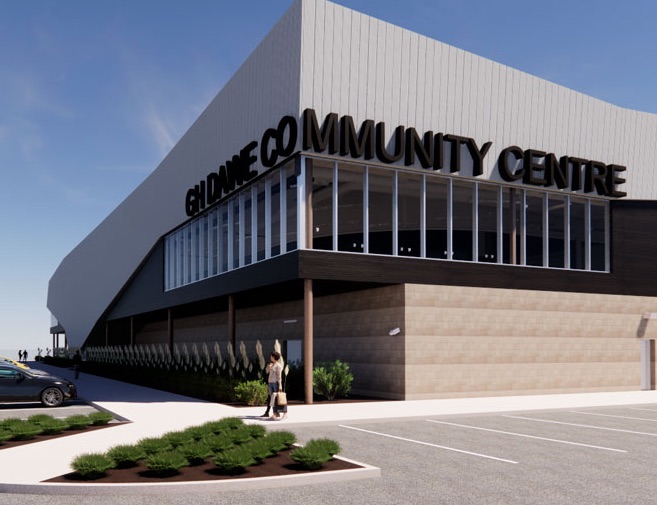 G.H. Dawe Community Centre project kicks off this spring
During budget deliberations earlier this year, Council approved the 2021 Capital Budget for the G.H. Dawe Community Centre project. The enhancements will improve access, increase opportunity to modernize fitness and programming, provide additional outdoor amenities including a spray park and washroom facilities, and modernize the current ice surface and add a second surface.

The modernization/improvement of the G.H. Dawe Community Centre focuses on the following areas/aspects of the facility, which were not upgraded as part of the G.H. Dawe Community Centre Revitalization Project in 2008.
To meet ice user needs with the decommissioning of the Kinex Arena:

modernization of the existing ice surface to NHL standard size
twinning of existing arena
relocate underground services to facilitate the twin

To meet parking, site servicing and egress requirements:

Introduce right in and right out site access off of 67 Street for improved traffic flow and parking
create facility access on the north side of the facility
To align with Phase 2 of the 2007 G.H. Dawe Master Plan:

review fitness/programming and barrier-free access opportunities
outdoor spray park and outdoor washroom facility
"Proceeding with the G.H. Dawe Community Centre project right now enables us to benefit from cost advantages, while stimulating our local economy at a time when our community needs it most," said Sarah Tittemore, Community Services General Manager. "The project will work to provide as many opportunities as possible to engage qualified local contractors at a time when it is needed the most."
Starting later this week, contractors will begin to mobilize on the site, with office trailers moved into place, and safety fencing set-up. Full site preparation will begin near the end of May.
Pending approvals, the contractor will begin underground service work that will extend between June and July. At the same time as this work is taking place on the site, inside the facility demolition will begin in preparation for the project tie-ins. Any disruptions to programs and activities on the site will be communicated, and it is anticipated that programing like summer camps and fitness activities to be transitioned to another facility for the duration of interruptions.
The G.H. Dawe Community Centre is a community hub for citizens living in north Red Deer and across the city. The facility is shared by the G.H. Dawe Community School, the G.H. Dawe Branch of the Red Deer Public Library, and St. Patrick's Community School.
For more information about the G.H. Dawe Community Centre project, visit www.reddeer.ca/daweproject.
Mike Olesen, CEO of Westerner Park moving downtown to join The City of Red Deer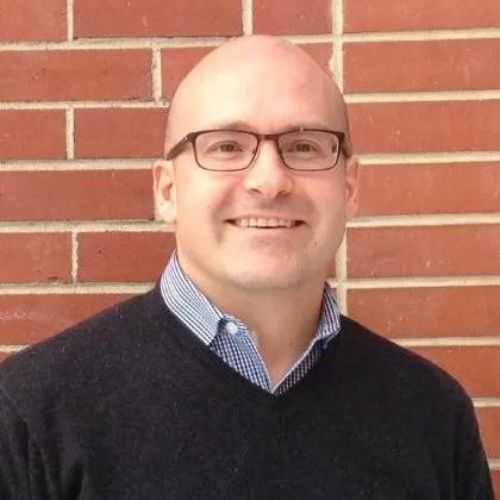 Mike Olesen joins City of Red Deer leadership team
There is a new face at The City of Red Deer with Mike Olesen joining The City's leadership team after four years as the Chief Executive Officer at Westerner Park. Olesen will be taking on the role of General Manager for The City of Red Deer on June 19, 2023."It is difficult to leave Westerner Park as I believe it is a place of strong connection where I have had the unique opportunity to build community here in Red Deer. But I am also excited about the opportunity to work in local government and to have a different kind of impact in the city where I live and am raising my family," said Olesen.Prior to working with Westerner Park, Olesen was the senior director for administration and workforce for the 2019 Canada Winter Games in Red Deer. His past experiences include time in Retail Operations for Parkland Fuel Corporation, eleven years at Hockey Alberta in positions ranging from Senior Manager, Operations & Events to Assistant Executive Director, and he holds a Masters in Business Administration (MBA) from Royal Roads University.

"I have every confidence Mike will be an invaluable asset to our general management leadership team and to our organization. His drive to build community and the pride for our city aligns with the values of our organization where we put our citizens and businesses at the centre of what we do at The City," said Lodewyk. "He will be meeting people and learning the many business lines at The City for the first few months as General Manager. By mid-July he will begin his work leading specific departments."
Registration for Summer Day Camps and all summer programming begins on Tuesday, May 9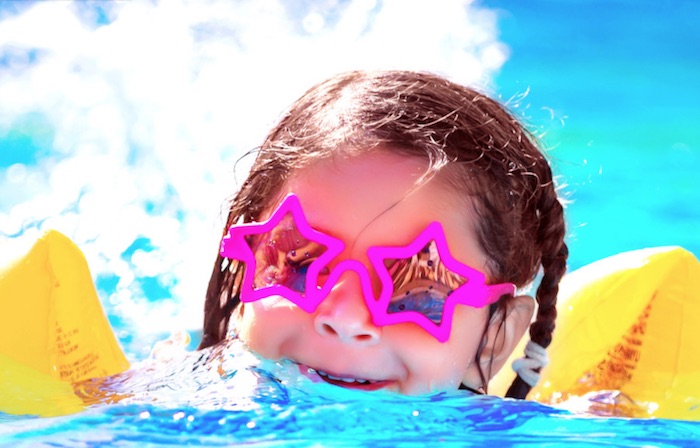 Red Deerians can prepare to sign up for Summer Day Camps, summer swim lessons and more starting Tuesday, May 9.
New program options are viewable on My Activity Guide on Thursday, May 4, and registration will begin on Tuesday, May 9 at 12:00 noon.

Is your little swimmer ready to sail off to the not-so-salty seas of the G.H. Dawe Community Centre for Shipwrecked? Does your creative kid want to explore the colourful world of visual and performing arts at the Intermediate School? Or perhaps your sporty sprout is ready to take on Sports Extravaganza at the Collicutt Centre. All these camps, and so many more, are included in the summer registration session. Families are encouraged to register their children early to guarantee a spot. Day Camps aim to provide children with an opportunity to play, explore, create friendships and experience time in the pool and outdoors while providing families with quality childcare during summer break.

Summer Day Camps run from July 4 – August 30, 2023 and are available in week-long full or half day options. Additionally, 2-hour teen sport camps are new to the selection this summer. Red Deerians can review camp options now by visiting www.reddeer.ca/DayCamps or by picking up a paper copy of the guide at City arts & recreation facilities.

All other summer programs will also be available for registration beginning on Tuesday, May 9. Red Deerians can create their own custom Activity Guide to review all summer program options at www.reddeer.ca/MyActivityGuide. Programs are viewable in the same fashion as they were in the previously produced paper guide. Customers can create their own custom guide and select categories, age groups and locations relevant to them and their families.

Red Deerians are encouraged to visit their Look' n Book accounts prior to registration day to ensure access is up to date. For any questions regarding account access please contact Recreation
at 403-309-8411.

Registration for summer programs begins at 12:00 p.m. on Tuesday, May 9. There are three ways to register for City of Red Deer programs:
Online through My Activity Guide at reddeer.ca/MyActivityGuide
By phone: 403-309-8411
In person at Collicutt Centre, G.H. Dawe Community Centre, Recreation Centre or
Michener Centre
To note, we have updated our system to serve our online registrants more efficiently. Confirmation emails will be sent within 24 hours in an effort to reduce the immediate load on our online systems.