New home for the Central Alberta Child Advocacy Centre
The Central Alberta Child Advocacy Centre is moving
A new interim home for the CACAC 
The Central Alberta Child Advocacy Centre has a new place to call home. The CACAC is thrilled to announce they have found an interim space to operate before the permanent move to RDC campus.
The CACAC has seen rapid growth since opening in late 2017 – with case numbers continuing to increase instrumentally year after year, the need for support is greater than ever. With the increased volume of cases and clients comes the inevitable increase of required space – and thanks to some wonderful individuals, a new space, a larger space, has been found.
"We have been needing a new space for quite some time now. We have been seeing a high rise in our numbers over the past year, with a surge in demand of our support services like our Court Prep Program and Mental Health Therapy – but we are running at full capacity. This new location gives us the space to provide all of our services and gives us the opportunity to support even more children and families who need us." – Mark Jones, CEO
The CACAC's new office is in Red Deer's Capstone District, located in the Westview Business Centre building. The space is over 12,500 sq, tripling the size of the original space, and includes 5 family waiting rooms, two interview rooms, two mental health therapy rooms, an advocate volunteer office, and a large educational space. The ability to have two interview rooms is vital for the CACAC, as the Centre has been seeing an upwards of 10 interviews a day. In the past year, the CACAC has also welcomed 2 more RCMP Forensic Interviewers, now operating with 3 in-Centre members. "As an integrated partner, the RCMP are excited for the CAC to open their new child friendly space in Red Deer. This new building is the beginning of an exciting new chapter for the CAC. The RCMP are continually encouraged by the bold steps the CAC has made to improve the lives of Central Alberta children and their families." Sgt Ian Ihme Red Deer RCMP-GRC
The organization is still working on constructing the new building on RDC Campus and is hoping to be in by August 2022.
This move was made possible thanks to help and generosity of the Central Alberta community. The CACAC would like to extend a special thank you to John & Joan Donald, and Jack & Joan Donald of River Valley Properties for the creative lease agreement and for their individual contributions.
The team would also like to thank those who helped facilitate this exciting move: Brett Salomons of Salomons Commercial, Reid & Wright Advertising, Phil Stork Outsource Installation, Mark McCleod and Bill Robinson from Sorento Custom Homes and Winmar Restoration. Thanks to the work of these individuals and businesses, the space already feels like home – and it is a safe and welcoming place for a child to share their story.
Please visit centralalbertacac.ca to learn more about the community support services the CACAC offers. Collectively, we can end child abuse.
Someone is going to win more than a quarter million dollars – One day challenge to support Child Advocacy Centre!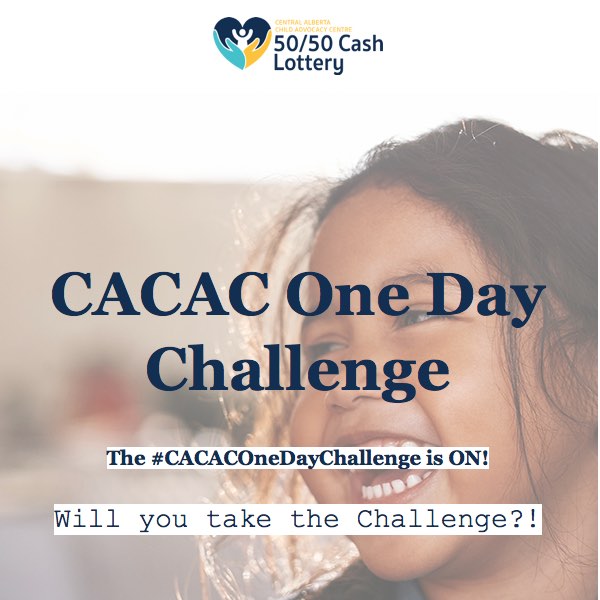 CACAC One Day Challenge
The #CACACOneDayChallenge is ON!
Will you take the Challenge?!
We need your help! The CACAC One Day Challenge is about recognizing the courageous children + youth who have walked through our doors, shared their stories, and received support.

Goal: 1301 50/50 Ticket Packages in recognition of the 1301 children supported.

Please consider purchasing a 50/50 ticket TODAY to show your support.

Thank you to those who have already purchased a ticket – we are so grateful for your support!

Already purchased but want to take part? Challenge/encourage others to buy today and get social to share your participation!

Follow us on Facebook, Instagram and Twitter to watch throughout the day & see if we make our goal!

Thanks for your help!
The CACAC Crew
Hurry before it's too late! Deadline: January 31st @11PM
Call our Centre to order over the phone!
Phonelines Open: Monday – Friday: 9AM – 5PM.
Please leave a voicemail if calling afterhours. If you are having troubles with purchasing online, please call and leave a message and we will get back to you as soon as possible, or message us on Facebook for assistance!
Central Alberta COVID cases fall below 1,000 – Mike York Update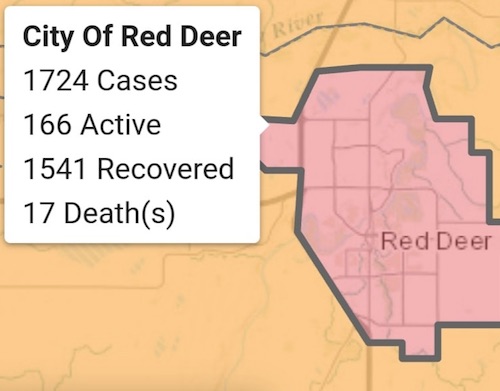 The AHS Covid-19 report for Wednesday January 20, 2021 is as follows.
Firstly, Alberta had a slight increase in new cases reported today with 669. There were also 996 recoveries so it's good to see the recoveries still surpassing the new cases!
In the Central Zone, 48 new cases and 148 recoveries reported today.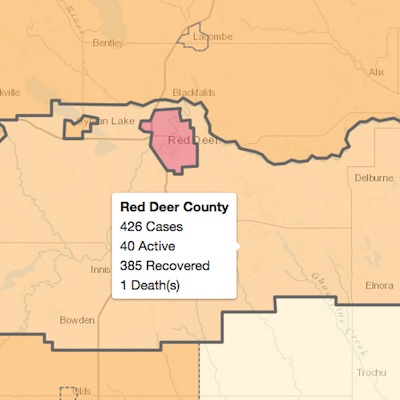 There was one more death recorded as well.
The number of active cases has now declined to under 1000.(949)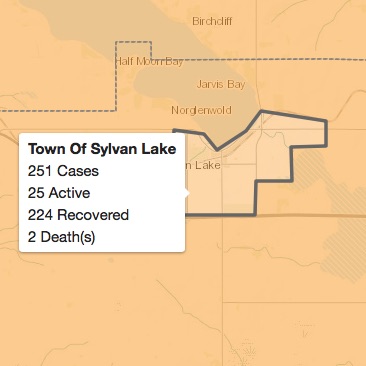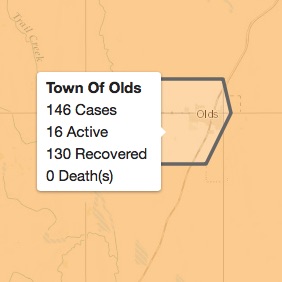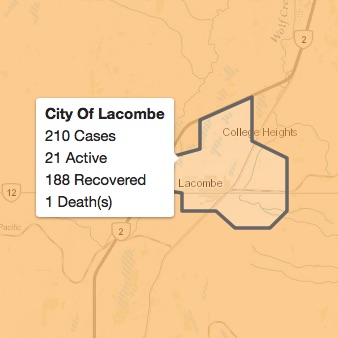 There are now 59 people in hospital of which 10 are in ICU.
In the city of Red Deer, just 9 new cases reported today along with 14 recoveries.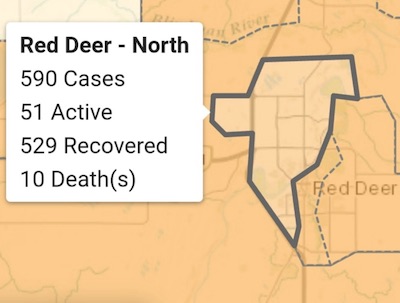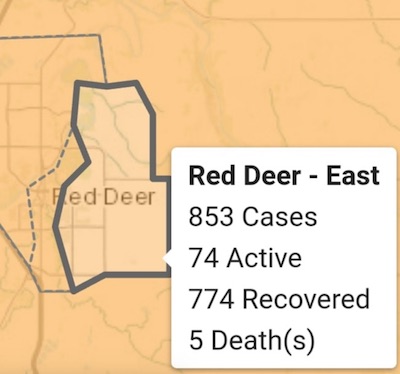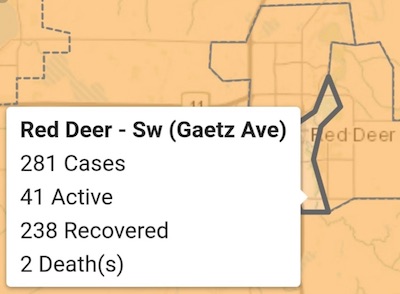 The cities current active cases have now dropped to 166.
We have currently 14 people in RDRH with the virus, 10 in the ICU.
Cheers to you all.