The middle class.
This phrase is shrouded in mystery but typically refers to ones occupation, income, education and social status in relation to others.
Depending on the political party using the term, the underlying definition can change.
The Liberal Party has an entire section of it's 2019 election platform dedicated to the middle class and people working hard to join it.
Unfortunately, the Minister of Middle-Class Prosperity has had difficulties defining the characteristics of the people she was elected to represent.
Excuse me if I'm a little concerned that the middle class might be forgotten as a result.
Making Life More Affordable
Any claims of government giving anything to citizens "tax free" should be met with scrutiny.
All government funding ultimately comes from taxpayers so to suggest that government can give you tax free funds is simply not accurate. Someone is being taxed in order to provide the benefits.
Effective for 2016 tax filings, the Liberal Government lowered the tax rate on income in the 2nd tax bracket by 1.5%. This bracket currently applies to income between $48,535 to $97,069. All other brackets have either remained the same or increased since that time.
For those earning up to the maximum of $97,069, this results in tax savings of $1,456.
In conjunction with the 1.5% tax drop, the Liberal Government removed the Family Tax Cut (FTC). This allowed families with children to notionally transfer income from the spouse with higher annual income to the other spouse.
Depending on your situation, this could result in a tax credit of up to $2,000.
Effective in 2019, the Liberal Government implemented an increase in the Canada Pension Plan annual rates. By 2023, this will result in additional annual employee contributions of $1,107 for those earning above the annual ceiling of $65,700.
The employer portion would increase in proportion, putting further pressure on small business cash flows.
While the Liberal Government may claim that they are "making life more affordable", the numbers above paint a different picture.
What should the government do?
The Canadian Income Tax Act (ITA) has not seen a major review since the late 1960's. It is now a patchwork of legislation that is difficult for even seasoned Chartered Professional Accountants to apply into practice.
Complexities within the ITA result in a significant added administrative burdens. Instead of focusing on growing your business, creating jobs or planning for retirement, significant time is lost navigating the ITA.
The government should immediately engage in a full scale review of the ITA. The review must consult the private sector and address all major industries across Canada. The revisions should be made in such a way as to allow for amendments in future as the economy continues to evolve.
Key areas that should be the focus of a review:
Simplify: The tax system needs to be fair, efficient and competitive.

Modernize: Tax policy needs to be able to keep up with the digital economy.

Be Supportive: Changes to Canada Revenue Agency (CRA) policies that will ease compliance for taxpayers.
Simple:
In Alberta, there are now nine personal tax brackets, a patch work of credits and numerous complexities to navigate in complying with regulations relating to owner-operator business.
Serious consideration should be given to shift away from taxing income and toward taxing consumption instead. It is far more beneficial to tax activities that reduce the wealth of society, ie. consumption, rather than tax the creation of wealth.
The simplest way to make the shift to a consumption based tax system would be to increase the rate of federal GST. This would be offset with reductions in personal tax rates. The personal tax rate drops could be implemented in a manner that preserves the progressive tax regime, but with significantly fewer tax brackets.
For those in the lower tax brackets, the majority of their annual income is spent on non-GST'able expenditures such as groceries, rent and health care. Those with higher disposable incomes would contribute more to government revenues as a result. This preserves the progressive tax regime, protects the vulnerable and doesn't penalize the creation of wealth.
More comprehensive reforms could also be analyzed to determine the best solution for Canadians.
Modernize:
In recent months, there has been a growing call for government to implement a "wealth tax". The New Democratic Party has suggested that a 1% on families with a net worth in excess of $20 million would generate net tax revenue of $5.6 billion in 2020-21.
As mentioned above, government should not introduce further tax on the creation of wealth. This tax policy will only further drive investment out of the country at a time that we can ill afford it.
Additionally, there have been calls to add an additional layer of tax on big tech companies, most notably Google, Amazon, Facebook and Apple. There is no doubt that these companies have seen record profits in 2020 but haphazardly implementing a 3% tax on the revenues of these companies will likely back fire.
The reason why large corporations are able to take advantage of low tax rates in foreign jurisdictions is due to varied rates across the globe. If one jurisdiction makes the decision to implement a tax increase, naturally, corporations will seek out lower tax jurisdictions.
If government is concerned with tech giants skirting federal taxes, they need to consult with all jurisdictions in which these companies operate. A unilateral tax will simply resulting in these corporations moving profits to lower tax jurisdictions.
Be Supportive:
The Canada Revenue Agency is typically thought of with disdain by many Canadian taxpayers. Some of these feelings are self induced, others are not.
Much like the difficulties that individuals and businesses have in navigating the Income Tax Act (ITA), the same can be said for CRA agents. While the senior agents typically have specific training and field experience, the majority of front line CRA agents simply do not have the necessary training to effectively help taxpayers navigate the complexities of the ITA.
In order for the CRA to provide more supportive service to taxpayers, they too need to see a reform in the ITA. It simply is not fair to ask agents to be able to interpret the ITA and how it applies to each taxpayer they speak with.
Secondly, the CRA needs to revise audit training procedures for their agents that considers materiality of each case. Far too often I see audit cases that request significant amounts of supporting documentation in response to a taxpayers nominal expense claim. Some of these being less than $100.
This places a significant administrative burden on taxpayers, specifically small business owners. It also leads to a great deal of frustration, which further damages the relationship between this government agency and the general public.
Final Thoughts
Canada's middle class has fallen on difficult times in recent years. This has only been exasperated by the impacts of COVID-19.
For far too long, Canada has lost investment and stymied growth due to its archaic tax regime.
The Liberal government has promised to "build back better" and create an economy that is just and equitable for all. Details of these plans remain to be seen.
Instead of grandiose plans stemming from pie-in-the-sky slogans, the government should immediately look to reform the tax system.
Focusing on simplicity, modernization and reducing administrative burden will give taxpayers the confidence to know that their hard work will translate into consistent after-tax earnings.
It's time to unleash the power of the Canadian worker, supported by a competitive and modern tax regime. Future generations depend on it.
https://www.jaredpilon.com/
The Real "Conservative Movement"
My kid has covid. Now what do we do? – Dr. Peter McCullough Interview Part 2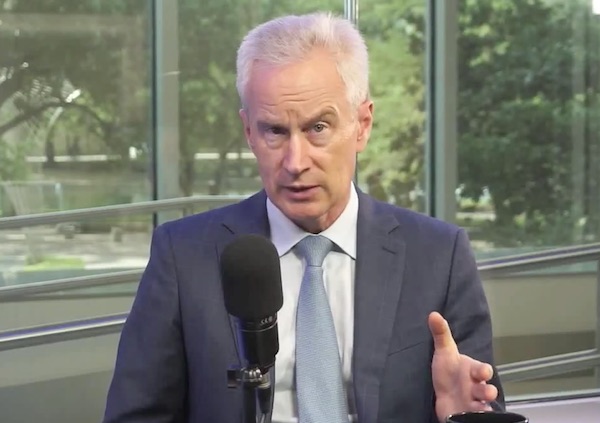 This may seem a little strange because I'm going to willingly breech my own doctor / patient confidentiality.  I'm not sure what my obligation is here but I know doctors are guided by the Health Information Act (HIA) and the Personal Information Protection Act (PIPA).  Nowadays though we all know that every time I go to coach my son's hockey team I have to divulge my health information in front of whoever happens to be near me in front of a stranger in the entrance of a hockey rink.  In other words, I'm guessing I'll get away with this.
Recently I asked my doctor the same question we all should be asking our doctors.  "If I get a positive covid result and I'm symptomatic, can I call you and ask for some kind of treatment?"
My doctor answered in the way I suspect most doctors would.  He looked at me quizzically and said "You mean in hospital?  You'll be treated by the doctors there."
That's not what I meant and I said, "No.  I mean if I have symptoms.  Will you offer me treatment to help me stay 'out' of the hospital in the first place?"
My doctor is a pretty good egg and I like him and all but from his response I know that if (when) I get covid I am going to be in the same position as almost every other Albertan.  I will go home and isolate and pray that this doesn't get serious.
I don't know about you, but as far as I'm concerned that doesn't seem good enough. I'd like to think there are treatments out there and maybe that's why I really like to research articles with data regarding Ivermectin and Hydroxychloroquine  (not to mention Zinc and vitamins D, and C).  Months ago these were just stories.  Then I started to meet people who told me about a family member or friend who quickly bounced back after taking treatment for covid.  Then I met a couple of those people myself.  Now I'm convinced there's something to all these articles I'm reading.
The studies say (so does my experience with people I know) that these treatments don't work every time.  However, if you could save even 10 percent of lives and keep even 10 percent of people out of the hospital by taking an inexpensive drug that has no serious side effects, why wouldn't you promote the living (beep) out of that?  Seriously?  What if it was 20 or 30 or 50%.  It's incredible to me that so many people will turn their noses at something like Ivermectin because someone on TV called it 'horse dewormer'.  For my opinion of the people who block their ears and yell "HORSE DEWORMER" see here.  If you've been doing that, please stop. I guarantee you someone you know and maybe even love has either taken Ivermectin, or they're going to want to some day. You may not know there are actually quiet a few studies.  Maybe you haven't met anyone who swears they turned around within hours of getting treatment. But trust me, the people making decisions for us (the politicians at the very top and even more importantly the health officials) know there are treatments out there.  They've just chosen not to pursue them.
While those who supposedly follow the science denounce studies that looked extremely promising but were really too small, or studies that were done so far away that we simply don't know enough to give them credence, other people who also  supposedly follow the science have found some very interesting data themselves.  Just check out this beauty from the American Journal of Therapeutics, called Ivermectin for Prevention and Treatment of COVID-19 Infection, published back on June 21 of 2021.  This is way better than 10%. This looks really promising. This is also being completely ignored by our political leaders. Don't ask me why. Seriously don't ask unless you have at least 2 tall boys.
The bottom line is, after all I've read and seen and the people I've met, I refuse to believe there is no such thing as a treatment for covid.  I know they're coming out with new ones for this specific purpose, but I'm convinced by data that there are repurposed drugs that are already doing the job. Not perfectly of course, but far better than say .. nothing.
This really gets me when I think about my children.  The thought of one of my kids getting covid and then becoming symptomatic, and then getting really ill, and then not being able to access treatment when I'm pretty sure there's something out there that would help them…  That's not a very nice thought.  It became real for me recently when a good friend told me his son (same age as my son) tested positive.  He knows I'm keeping up on this as much as I can and he texted to let me know (and I think ask if I could recall some of the things I've said to him about treatment).  I shared the video I'm sharing here, below.  I also emailed links to two very similar resources for us regular folks who can only talk about the people who actually follow the science.  I'll include these links because I think they're REALLY worth looking at.  Especially because there's literally nothing else to look at when someone in your household gets a positive test result.  Here's the Guide to Home Based Treatment for Covid from the American Association of Physicians and Surgeons, and here's the Guide to Covid Early Treatment from a group of US doctors on their website TruthForHealth.
The video below refers only to children but the two "home treatment" guides are helpful for people at any age.  I hope you never need this kind of info, but personally I don't think we're going to achieve the magical zero covid even if we take all the vaccine in the world. This very nasty virus is here to stay.  The way we're going to get back to living like we should be, is with EARLY treatment.. as in BEFORE we're deathly ill in the hospital.  I suspect we're about 6 months away from recognized and emergency approved early treatment pills that will eventually swoop in and save the day for the vast majority.  But seriously, who cares if you put out a fire with water, or retardant, or a cut line, or by stomping on it with your foot? The important thing is that you start fighting fire as soon as you can.  For me?  I'm happy to start by throwing a little dirt on this campfire while I wait for the water bombers.
Thanks for checking this out. If you need a bit more convincing that early treatment even exists.. check out this next article.
Emergency of Under-Treatment – Panel of 8 prominent doctors and scientists say earlier treatment is the only way out of health emergency