"Messages From Spirit" To Benefit Hospital Patients
By Sheldon Spackman
Central Albertans have a chance this weekend to help out patients at the Red Deer Regional Hospital by attending "Messages from Spirit". A show by Spiritual Teacher and Psychic Medium Colette Baron-Reid who will make her second visit to Red Deer through this event. Baron-Reid is also a #1 Best-Selling author and T.V. and Radio Host and aims to connect those in attendance with messages from spirits. Officials with Friends of the Red Deer Regional Hospital Centre, say they're hoping to raise $50,000 through this event, with proceeds from ticket sales to go towards patient care and comfort.
It takes place Friday, July 14th from 7:00-9:00 pm at the Red Deer Memorial Centre and will be followed by a 1 hour book signing. On Saturday, July 15th, it runs from 10:00 am – 12:00 pm and includes an Oracle Card Workshop.
For tickets, visit the Black Knight Ticket Centre or call 403-755-6626.
Fore more about Colette Baron-Reid, Click Here.
Central Alberta COVID cases fall below 1,000 – Mike York Update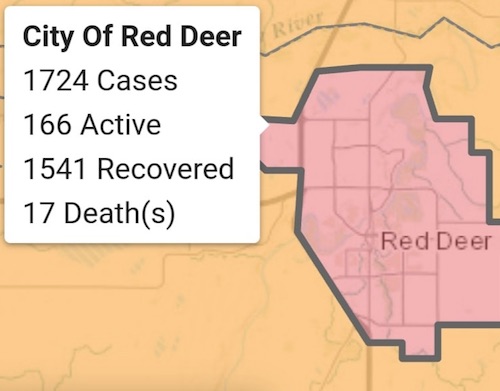 The AHS Covid-19 report for Wednesday January 20, 2021 is as follows.
Firstly, Alberta had a slight increase in new cases reported today with 669. There were also 996 recoveries so it's good to see the recoveries still surpassing the new cases!
In the Central Zone, 48 new cases and 148 recoveries reported today.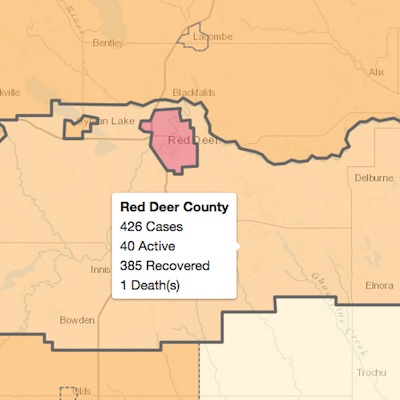 There was one more death recorded as well.
The number of active cases has now declined to under 1000.(949)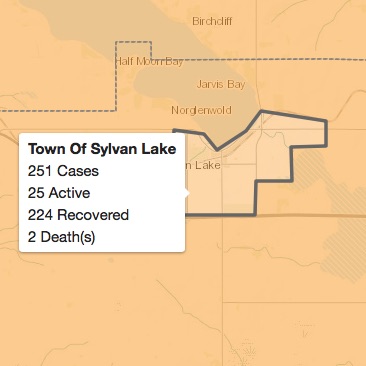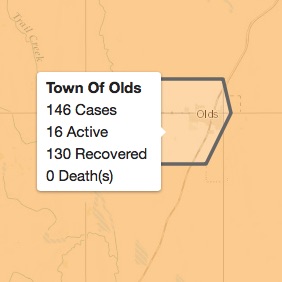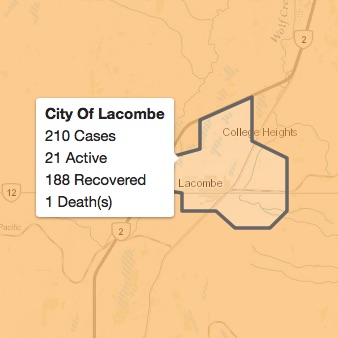 There are now 59 people in hospital of which 10 are in ICU.
In the city of Red Deer, just 9 new cases reported today along with 14 recoveries.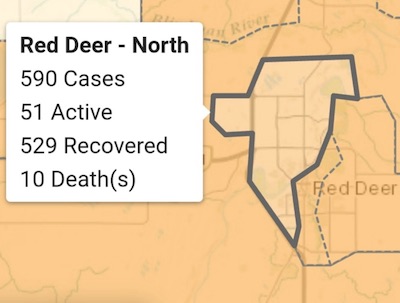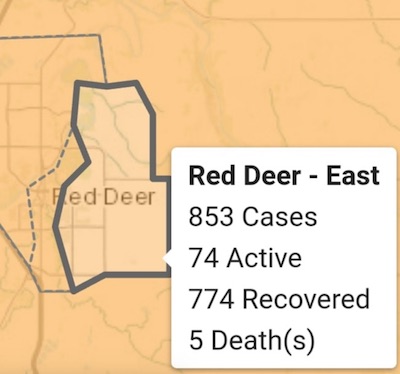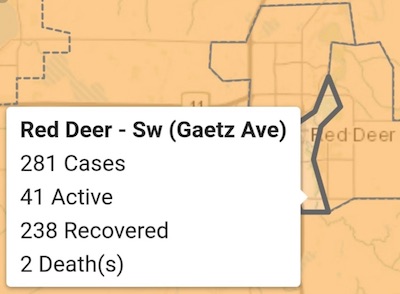 The cities current active cases have now dropped to 166.
We have currently 14 people in RDRH with the virus, 10 in the ICU.
Cheers to you all.
Judy's story: I'm on the healthy road!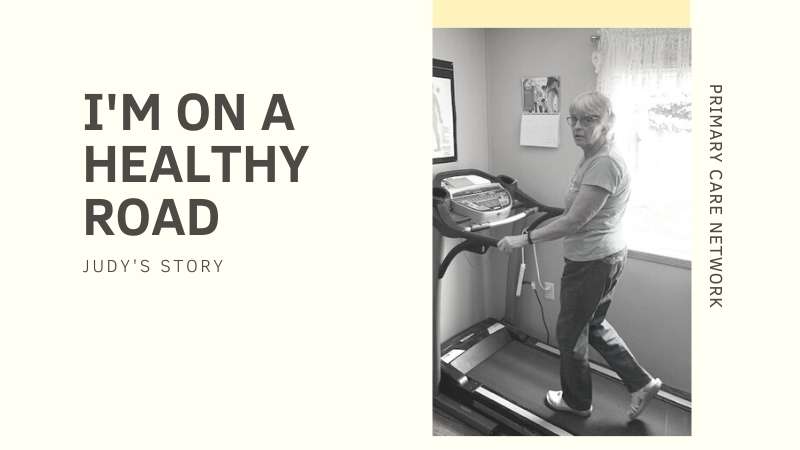 On the Healthy Road!
My journey to better health starting when my doctor told me my blood sugar was at pre-diabetes levels, my blood pressure continued to require medication and I had weight to lose.  He sent me to see the RDPCN nurse. After some appointments there, the nurse referred me to the Health Basics program.
Exercise was my downfall. Working from home, I always found something else to do rather than exercise.  Health Basics increased my awareness. I tracked what I was eating and became more aware of what I ate, when I ate and why I ate. I also realized things that would make me healthier that I wasn't doing.  I realized being healthy is a process and I took one healthy step at a time. I also became aware of the wider variety of options for healthy lifestyle.
My husband and I visited friends over the summer and noted they had lost weight.  This stimulated us to pay even more attention to our food intake. As a result of our overall efforts, I have lost about 32 pounds and my husband has lost 37. My blood sugar is now in the normal range. I have had significant decrease in my blood pressure medication. I have more energy. I enjoy exercising more as it is easier to move around and I have less arthritis pain. Health Basics is an excellent class- it started me on the healthy road. I also have much more confidence in my future health.
Click to learn more about the Red Deer Primary Care Network.
Read more success stories from the Primary Care Network.