"Messages From Spirit" To Benefit Hospital Patients
By Sheldon Spackman
Central Albertans have a chance this weekend to help out patients at the Red Deer Regional Hospital by attending "Messages from Spirit". A show by Spiritual Teacher and Psychic Medium Colette Baron-Reid who will make her second visit to Red Deer through this event. Baron-Reid is also a #1 Best-Selling author and T.V. and Radio Host and aims to connect those in attendance with messages from spirits. Officials with Friends of the Red Deer Regional Hospital Centre, say they're hoping to raise $50,000 through this event, with proceeds from ticket sales to go towards patient care and comfort.
It takes place Friday, July 14th from 7:00-9:00 pm at the Red Deer Memorial Centre and will be followed by a 1 hour book signing. On Saturday, July 15th, it runs from 10:00 am – 12:00 pm and includes an Oracle Card Workshop.
For tickets, visit the Black Knight Ticket Centre or call 403-755-6626.
Fore more about Colette Baron-Reid, Click Here.
There's another way to end the pandemic. Doctors can knock covid out with treatment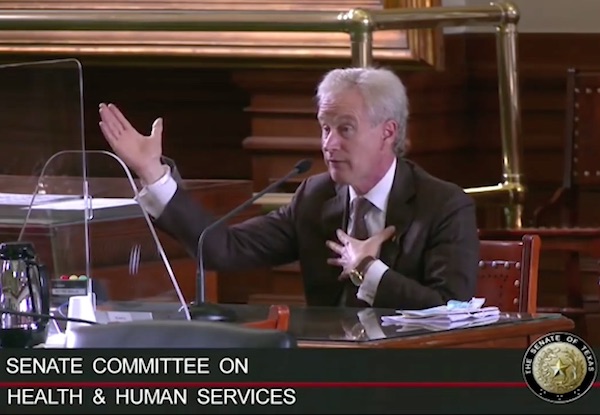 COVID-19 is not only killing people, it's destroying businesses, crushing dreams, and wreaking havoc on mental health.  It's also driving a serious wedge between neighbours, communities, and society as a whole.  As Canadians helplessly watch what some are calling a race between covid variants and the effectiveness of widespread vaccination, most are unaware there's another way out of this disaster, and doctors hold the key.
In this incredible testimony, leading medical researcher Dr. Peter McCullough addresses the Texas Senate Health and Human Services Committee.  The most widely published medical scholar in the world in his expertise, Dr. McCullough is an expert in the field of heart and kidney, an editor of two major journals, and an accomplished research scholar.
In this remarkable address you'll hear that doctors haven't been given any real instruction on how to treat patients in the time between a positive diagnosis and a week or two later when some become seriously ill.  It's not well publicized yet, but Dr. Peter McCullough is doing all he can to let the medical community know they can save 85% of covid patients by offering treatment to those with a positive diagnosis for SARS-CoV-2, the virus behind covid-19.  The medical trials are legitimate.  The documentation on early onset treatment is verified.
While every doctor who treats patients needs to see this video, so does anyone who fears getting a positive diagnosis.  Covid-19 is treatable and if you or your loved one gets the dreaded diagnosis, you can and should demand access to treatment.  For those at highest risk of severe illness, it will increase the chances of a positive outcome by 85%.
Within two days of this testimony (March 10) the Texas Senate introduced legislation to mandate information on early treatment be provided to every positive covid-19 patient.  The key now is for doctors to act.
Here is Dr. McCullough's recent presentation at the Capitol building in Austin, Texas.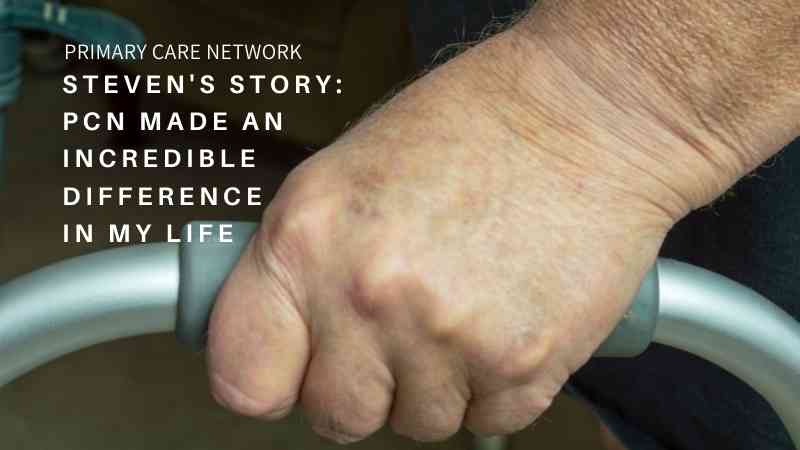 Every day is a new day!
Life was challenging for Steven after a series of 5 heart attacks that have affected his physical and mental health over the last 10 to 12 years. Steven became quite isolated and had little interaction with anyone.  He was on a number of medications which changed over time, yet he never felt good. He also tried different doctors and finally ended up with one who referred him to the RDPCN. He has taken both the Happiness program and the Moving on with Persistent Pain program twice, and also taken Health Basics, Anxiety to Calm, Quit Smoking, and used the services of a pharmacist and mental health counselor.
The PCN staff has connected him with other community resources such as the Golden Circle. His medication has been decreased and he has gained perspective on different healthy solutions to his challenges.
Steven says the PCN has made a tremendous difference in his life. He has gained social skills and confidence which started through interacting with the PCN staff.  Gradually he has put his foot forward and used the skills he learned to connect with other people and programs.  He is a very different person than he was two years ago. It is much easier for him to talk to people. He does lots of walking using his walker. And he has a much healthier perspective: Every day is a new day and he makes the most of it!
Steven's wife and daughter have attended PCN programs on his recommendation and loved them. Steven says every connection with the PCN has been is very positive and very educational!
Click here to learn more about the Red Deer Primary Care Network.
Cick here to read more success stories from the PCN.