Mayor Tara Veer reminds you to wear your jerseys on Thursday
Mayor Statement in response to Humboldt tragedy
"Like many communities across Canada – and around the world – The City of Red Deer is deeply saddened by the tragic bus crash that occurred in Saskatchewan. Our hearts are heavy as we think of and pray for the Broncos' families and community of Humboldt.
To honour the Humboldt Broncos who lost their lives and to support the survivors, we invite residents to participate in the national demonstration of solidarity by leaving hockey sticks on their porch or outside City of Red Deer arenas, including the Servus Arena, Collicutt Centre, GH Dawe Community Centre, Kinsmen Arenas and Kinex Arena.
The City will also be joining other communities, schools and organizations across the country in wearing jerseys on Thursday to show support and solidarity for the community of Humboldt. There are few times in life we can all do something to show our national solidarity. Red Deerians are invited to join our fellow Canadians in these small acts to demonstrate to the Broncos' hockey family and the Humboldt community we grieve with and for them."
Help Us Preserve Alberta's Sport History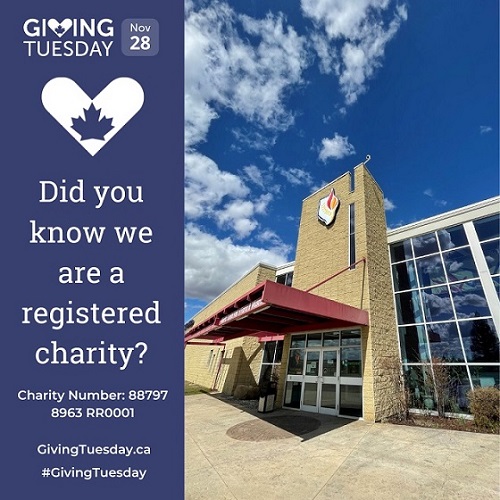 As we approach Giving Tuesday, we invite you to join us in celebrating the spirit of athleticism and honoring the legends who have left an indelible mark on the world of sports. At Alberta's Sports Hall of Fame, we are dedicated to preserving the rich history of sports, recognizing outstanding sports heroes, and inspiring future generations.
Why Support Our Hall of Fame?
Preserving Sporting Legacy: Our Hall of Fame stands as a testament to the achievements, dedication, and passion of athletes and builders who have shaped the landscape of sports. By supporting us, you contribute to the preservation of their legacy for years to come.
Inspiring Future Champions: Every inductee enshrined in our Hall of Fame serves as a source of inspiration for aspiring individuals. Your generosity helps us develop programs that foster the next generation of champions, instilling values of discipline, teamwork, and perseverance.
Community Engagement: We believe in the power of sports to bring communities together. With your support, we can organize events, outreach programs, and educational initiatives that promote inclusivity, diversity, and the joy of sports within our community.
How Your Donation Makes a Difference:
$25: Provides resources for the maintenance and preservation of historical artifacts.
$50: Supports educational programs that introduce schoolchildren to the history and importance of sports.
$100: Contributes to the development of interactive exhibits, making the Hall of Fame an engaging experience for visitors.
$250 and above: Enables us to expand our outreach, bringing the magic of sports to underserved communities.
Join Us on Giving Tuesday:
This Giving Tuesday, be a part of something legendary. Your contribution, no matter the size, makes a significant impact on our ability to celebrate, educate, and inspire through the power of sports.Donate today at
https://www.albertasportshall.ca/
and help us continue the legacy of greatness in sports.Thank you for being a champion of sports history and the people who have made it unforgettable.
With gratitude,
Alberta Sports Hall of Fame Team
Red Deer Hospice Seeking Holiday Support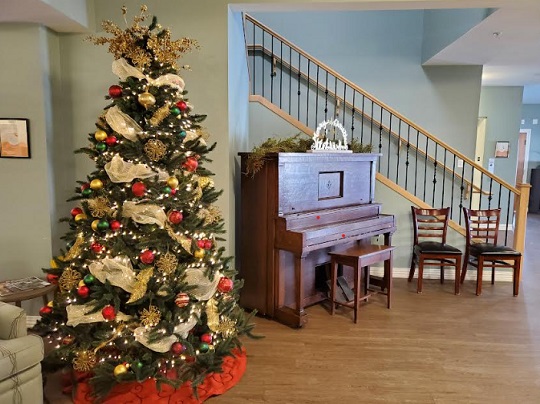 From the Red Deer Hospice
Hospice is home for the holidays
Red Deer Hospice, a residential home for the terminally ill, is seeking donations this holiday season.
Hospice staff are making every effort to give their residents and families one last memorable
Christmas together. The home is decorated, cheerful music plays in the common area and the aroma
of holiday baking fills the halls. On Christmas morning, each resident receives a special gift and enjoys
a delicious turkey dinner, cooked in-house by Hospice's talented chefs.
"Our mission is to support a peaceful and compassionate end-of-life journey," said Jerri Taylor,
Hospice's Executive Director. "Not only during the holidays, but throughout the entire year." Because
residents are never charged a fee, Hospice relies on donations to make them as comfortable as
possible in their last stage of life.
Year-round, donor funds are used to provide home-cooked meals for residents and their families,
specialty beds and mattress, medical equipment, furnishings, therapeutic bathing systems, personal
care items and much more.
"We hope the community considers our residents who are spending their final days here," stated
Taylor. "Especially during this special time of year."
To make a donation to Red Deer Hospice, please visit www.reddeerhospice.com/donate.
At Red Deer Hospice, we are committed to providing compassionate end-of-life care. Located in South Red Deer, with the beautiful Memorial Gardens across the street, Hospice offers 16 private rooms that ensure peace, intimacy and dignity for residents and their loved ones. Professional nursing care is provided 24 hours a day, as well as companionship and bereavement support.