Masks now required in all City facilities in Red Deer. City council to vote on remaining public spaces next week.
From The City of Red Deer
City Council will consider third reading of mandatory Mask Bylaw next Monday
City Council will consider third reading of a mandatory mask bylaw next Monday following tonight's Special Council meeting. If approved, the bylaw will require face coverings in all indoor public places and public vehicles.

The decision to proceed with first and second reading of a mandatory mask bylaw came after approximately seven hours of debate.

As part of tonight's council meeting, City Council also approved a bylaw requiring face coverings in all City facilities in Red Deer. The Face Coverings Bylaw in Civic Facilities takes effect immediately with employees and patrons inside any City building, where services are provided to the public, required to wear a face covering unless they are within an office or cubicle. The key exceptions are those with medical conditions, when eating/drinking, when doing heavy labour, to name a few.

In addition, City Council endorsed the following recommendations that state The City of Red Deer will:
advocate to the Government of Alberta that COVID-19 related health restrictions be applied at the regional level, if not province wide, in order to ensure greater consistency between proximal municipalities whose citizens are likely to travel to and from such municipalities and interact regularly.
advocate to the Government of Alberta to request more timely and responsive communications regarding COVID-19 related data and announcements to municipalities, namely The City of Red Deer, prior to information being shared with the public.
update Red Deer City Council on current COVID-19 status in the city of Red Deer; actions being taken to curb community transmission; and, progress on targeted communications within the community.
increase communications and engagement with Red Deer citizens, businesses and the community as a whole.
In addition to consideration of a mask bylaw, the resolutions endorsed by City Council today focus on enhanced advocacy and communication with the Province of Alberta as The City works to protect the health and safety of not only Red Deerians, but citizens across the province.
The proposed mask bylaw includes the mandating of mandatory masking in all public places in Red Deer. The draft bylaw does not apply to several groups including children under nine, those who are disabled, and anyone eating/drinking, or engaging in heavy labour or physical fitness activities.
It applies to passengers in public vehicles, like taxis or rides for hire, but not to drivers where there is a barrier installed in the vehicle. Businesses affected by the bylaw are required to display signage. In an amendment to the draft, Council resolved to limit the bylaw's application to only those public places with a capacity of 15 or more patrons. The fine for not wearing a mask in a public place is $50.
"The resolutions endorsed by City Council today will trigger further provincial advocacy on enhanced communication, and regional/provincial approaches to COVID-19 restrictions. These measures will ensure continuity in our region and across the province as we municipally work to support citizens, businesses and our community as a whole while this pandemic continues to evolve and affect us all," said City Manager Allan Seabrooke.
For more information about COVID
Alberta Ombudsman can't do anything about City of Red Deer complaint about 9-11 Dispatch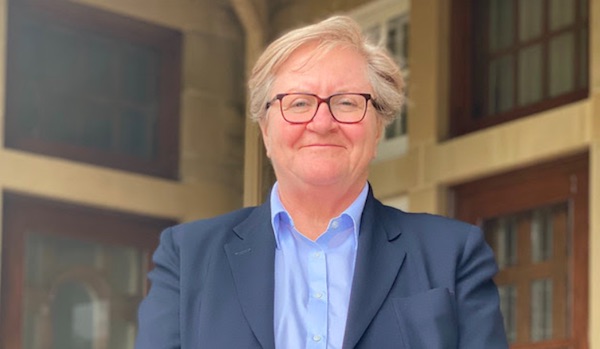 Ombudsman Responds to Municipalities' Complaint About Ambulance Dispatch
Marianne Ryan, Alberta's Ombudsman took the unusual step of publicly commenting on a complaint received involving Alberta Health Services.
The City of Red Deer, along with the municipalities of Calgary, Lethbridge and the Regional Municipality of Wood Buffalo filed a complaint to the Ombudsman regarding Alberta Health Services' consolidation of ambulance emergency dispatch services.
The Ombudsman Act authorizes the Ombudsman to investigate administrative decisions of government ministries and many related bodies, but the Act specifically prohibits her from investigating decisions of Alberta Health Services (AHS).
"My office thoroughly analyzed the complaint and confirmed that the decision to consolidate ambulance dispatch services was indeed made by AHS. While many government-related bodies fall under my jurisdiction, AHS is not one of them," stated Marianne Ryan, Alberta's Ombudsman. "In fact, the Ombudsman Act specifically states that my powers of investigation do not apply to health authorities. My ability to investigate AHS decisions would require a change in legislation. While the issue being complained about clearly affects many Albertans, I am bound by my governing legislation to only investigate matters that are clearly within my jurisdiction."
Investigations by the Ombudsman are conducted in confidence, and it is the Ombudsman's general practice not to comment publicly on complaints, especially ones that are not being investigated.
"Given the substance of the complaint has been widely reported in the media and that it relates to an issue affecting a great many Albertans, I advised the mayors that I would be making a public statement."
14% of City Employees still unvaccinated as mandate comes into effect Monday
Employee immunization policy comes into full effect Monday
On Monday, The City's employee immunization policy takes full effect with proof of vaccination or proof of negative rapid antigen testing required, per the timelines outlined in The City's Covid-19 Employee Immunization Policy implemented on October 5, 2021.

Starting Monday, City staff who have not submitted their immunization records must provide proof of ongoing valid negative rapid antigen testing, tests are valid for 72 hours.

As of today, 1,256 (86%) staff have submitted their vaccination records; however, this number may change as more staff continue to complete vaccination and send in records. The City has set up a process for those who opt for negative rapid antigen testing in lieu of being vaccinated.

"We are pleased with the number of employees who have provided their immunization records, and we anticipate the majority who have not, will choose to provide proof of negative rapid antigen testing come Monday," said Tara Lodewyk, Interim City Manager. "Many thanks to the staff who have worked together to bring this to implementation. The policy respects the preferences of individuals without compromising the health and safety of our employees and our community. In creating good policy, we need to do what is best for the overall organization."
The City will do its best to work with all employees to navigate the complexities of the policy; however, the small number of staff who choose not to submit immunization records or provide proof of negative test will not be able to work and unpaid for that time.
The COVID-19 Immunization Policy implemented on October 5 applies to all City of Red Deer staff. The City Manager is delegated the authority under the Municipal Government Act to make decisions and create policies, which includes safety and business operations for the City of Red Deer. The current Employee Immunization Policy falls within this authority.
City Council will receive a report in January about what a potential policy for members of Council may look like, as well as potential timelines for implementation.