Making Your Opinion Known:  To Petition or Not to Petition?
We all see the petition campaigns on Facebook.
"Sue Smith" has just signed to support a Ban Plastic Single Use Straw Campaign..She wants you to help.  Click here to let the Canadian Government know you want them banned.
Online petitions do work, they gather thousands and sometimes millions of signatures from well meaning people who want to see the right thing done for the right reasons.  However, over the last week I have noticed something that demands a closer look.
Change.org, CitizenGo,org, GoPetition, SumOfUS and iPetition are just a few of the companies whose primary goal is to allow citizens to make their concerns known around the world.  To be fair, there are many great causes that have been advanced by these platforms for democracy, but as noted, they are not all created equal.
We should look for a couple of things when we consider signing on the digital line.
Firstly, what happens to our well-intentioned electronic signature?
Your signature and information is used by the petitioner, but after that it may be sold as part of an electronic mailing list to target you with unsolicited offers and other related petitions.  You may get spam related to retail, political and social campaigns and newsletters.
Secondly, what is the petition for and what other causes do they espouse?
I will use the SumOfUs example.
I am a Canadian and SumOfUs has had some good campaigns, but this week I was caught aback by back to back requests.
The first one is aimed at the TD Bank and states the following:
MASSIVE NEWS — thanks to your pressure over the last two years, TD Bank just announced it is pulling the plug on fossil fuels and going net-zero by 2050.
This win is a testament to the strength of our people powered movement to combat climate change.
In 2019, TD executives underestimated the power of our movement and relayed to me that a plan to defund fossil fuels just wasn't possible before 2050.
But thanks to all of the hard work of SumOfUs members like you over the past two years, TD executives JUST announced a plan to move away from funding fossil fuels.
I think this is an atrocious announcement and signals to me that the TD Bank has bought in to Agenda 21 and 2030/2050 from the UN of which Climate Change AND Net Zero are tenets.
Why would I, as a citizen of Alberta who benefits from the Oil Industry, continue to support this group?
Another one that caught my attention was aimed at Big Tech and their censorship and its influence on the Republican view on the election…In specific, censorship of
Joe Biden has won the US Presidency — but not on social media.
Tech giants like Facebook and YouTube have created toxic algorithms that push people to extreme content, littered with hate speech and lies. It's one of the ways groups spreading election disinformation are able to grow by the tens of thousands in a matter of hours.
But massive pressure forced the tech giants to take new measures to slow the spread of disinformation — and evidence suggests they worked. This shows us the platforms *can* act if we force them to.
So let's keep up the pressure on the tech platforms now more than ever, to stop disinformation and detox their algorithms. Join the call and share this widely!
Tell Facebook, YouTube, and Twitter: stop the spread of disinformation — detox your algorithms!
But our community has been relentless with our pressure on the platforms, and we're finally seeing them act — with Facebook reducing the reach of pages and groups spreading election disinformation, and Twitter labeling Trump's disinformation over a dozen times and counting.
Thirdly, if for instance, SumOfUs promotes such petitions, it should not be too difficult to ascertain who their masters are.  By supporting such corporations, we are supporting the Soros and Gates of this world and their agendas.
Fourthly, every petition company uses two strategies to generate income and to extend their influence.  They ask you to share on social media that you support their effort and they ask for a donation to help them meet targets.  Share and you may help, but more likely you have just given them one more signee and funder to target.
Fifthly, do online petitions really help?
If we believe the emails, they do indeed often help a special interest group in their lobby or get an issue noticed by a social media audience.  There is also the claim that an online petition got Trump banned from Britain as well.  However, getting a specific message out to a large corporation is difficult and this is just one tool.  Often these are just phishing expeditions but targeted audiences do impact decisions.
Sixthly, are the causes legitimate?  The death of George Floyd was unfortunate but the petition that followed changed history.  Most people are not aware that many other coloured men died that day from police activity as well.  The violence that followed in the days afterward may have been avoided by the attention drawn to the issue by the petition.
Lastly, if you are truly concerned about an issue or special interest group, by all means sign the petition, then send real letters, phone, send emails, demonstrate or ask hard questions.  Often companies do not understand the impact of their policies and can change.  Make your voice heard.
Locally, in my protection of history, I had stated a petition to protect and save Red Deers oldest building (1899) and over the course of a month had garnered close to 400 signatures.  During the process, others helped by manning tables and getting signatures.  In the end, we did not save the building, but did manage to change official policy and make international news.  You never know what your actions will do if you empower people and value their opinions.
Petition organizer tries to save historic Red Deer hotel | CBC News
The silent man loses every argument and those who rustle the bushes have a chance of changing the landscape one leaf at a time.
Get involved but be cautious.
MLA should read M.I.A. Will our MLAs ever report for duty?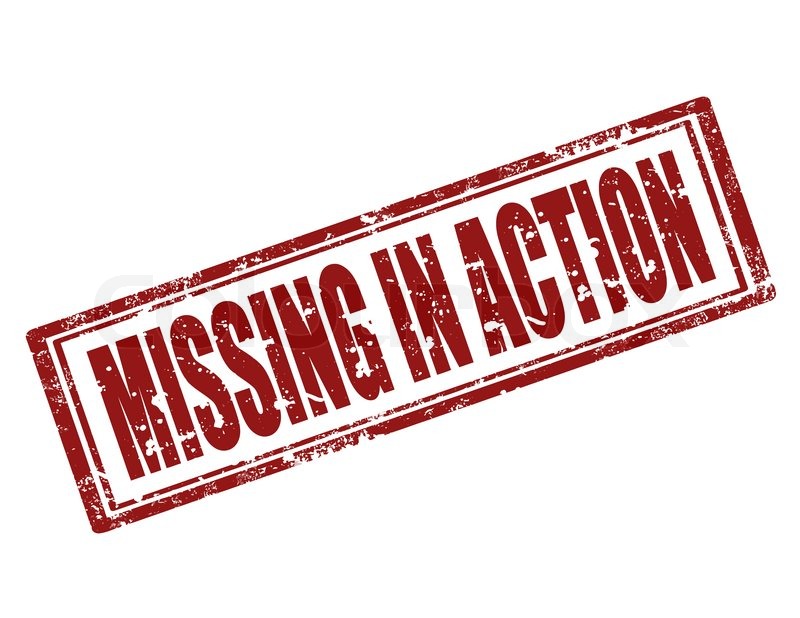 The Keystone pipeline is reportedly being cancelled. The pipeline that our province invested billions in with billions of loan guarantees.  If President Biden does cancel as he indicated this Wednesday that could cost every resident in Alberta over $1500, added that to the $1,000 every resident spent on corporate tax cuts, means every resident spent $2500 on futile ideological government missteps.
Did anybody have any say in this? No. Our MLAs never spoke up.
Speaking of MLAs not speaking up, or not representing their constituents, Slave Lake is not the only one. Calgary, Lethbridge, Red Deer and Wood Buffalo needed their absent MLAs when they tried to protect their emergency dispatch services recently. Like Slave Lake they had to by-pass their vacationing MLAs and appeal directly to the Premier. But to no avail.
Our Premier has blinders on to Alberta in the 21 Century, with his ideological plans that only seem to hurt and cost the citizens while benefiting the corporate elite. The Premier who had his hand out to Prime Minister Trudeau for money to pay party workers. The Premier who cut services, raised fees, brought in tax creep, caused insurance to increase, tax revenue to decrease, laid off tens of thousands, attacked doctors, nurses, teachers, parks, environment, municipalities, and every resident in Alberta's wallets. Not a peep from our MLAs.
Our Premier who operates out of Redford's infamous Sky Palace, lost almost 2 billion in accounting errors, invested poorly, cancelled rail programs, fought diversification, focused on oil and gas and has sunk to 16% in some polls.
When will our MLAs step up to the plate?
Too late for our dispatch services.
Too late for wasted corporate tax breaks.
Too late for Keystone.
Too late for many Covid 19 patients.
Can the MLAs redeem themselves? Do they even want to?
Just asking.
This story was originally published on January 17th, 2021.
RAGING FIRES, BUILDING BRIDGES

Open Letter to Canadians
January 11, 2021
FOR IMMEDIATE RELEASE
Red Deer – Mountain View, AB
"We've been conditioned to think that only politicians can solve our problems. But at some point, maybe we will wake-up and recognize that it was the politicians who created our problems."
"We, the American people are not each other's enemies. The enemies are those people behind the curtain jerking everybody's chains and trying to divide us up by age, by race, by income."
Ben Carson, a retired neurosurgeon and a 2016 Republican Party presidential candidate.
While the quotes are tailored to the American political climate, both should resonate with Canadians.
Many Canadian politicians have stated their shock in response to the events that unfolded in Washington, DC on January 7, 2021. Sadly, anyone paying attention to American political discourse over the past number of years likely isn't surprised.
Right vs. left. Conservative vs. Liberal. Poor vs. rich. Black vs. white. Old vs. young. Identity politics has become mainstream in recent years. What happen to the term "Canadians"?
Each time a crisis unfolds, politicians are quick to stoke the flames of division. Sides are drawn, guards put up and the fires rage out of control. A political system rooted in division benefits no one and is not sustainable in the long-term. In this political climate, we all lose.
We have given up a significant amount of autonomy and freedom over the past year in the name of the "greater good". But have we stopped to ask why politicians are in a better place than us to make decisions that impact our families?
Reliance on government to make personal decisions and provide basic necessities is detrimental to our society. It creates a culture of dependence, increases corporate lobbying and results in larger, more inefficient government. It creates winners and losers and further stokes raging fires. Politicians leverage this division to maintain power. This needs to change if we are to regain trust within our communities and return to prosperity.
The backbone of a prosperous society is freedom of speech and debate. We cannot look to silence those whose opinions we disagree with.
Instead, we must bring all ideas to the table and rationally determine which ideas bring the most benefit to the largest number of Canadians.
We must embrace our differences and learn that there is no single path to success. It is through a balanced approached that we will find solutions to our most challenging problems.
We must learn to build bridges. To meet on common ground. To think of others.
We must realize that no one political party or politician is our saviour. The problems we face can be defeated through our own merits. We do not need government to solve our problems, we are born with that inherent capacity.
How can we accomplish this? How can we tackle all of the major problems that plague this country?
Self-reliance and personal responsibility.
We all have talents and abilities to be contributing and successful members of Canada. We do not need government to dictate the path we take. We do not require approval of establishment politicians in order to decide what is best for ourselves and our families. We are free citizens of a free nation and we can succeed if we come together.
The road forward is not easy. The devastation many have seen over the past year will not soon be forgotten or repaired. Now is not the time for economic experiments or utopian dreams.
We must be grounded in the principles that have benefited us in the past; hard work, innovation, determination and a spirit of resiliency. We must expect the same from our elected leaders.
Canada is the greatest nation on earth. But this badge of honour does not come without hard work and sacrifice. Together, we can overcome the challenges we face and the obstacles in our path. We can calm raging fires. We can build bridges.
In closing, I urge Canadians to come together. To realize that your neighbours' success is ultimately your success. When Western Canada prospers, Eastern Canada prospers and vice versa. We are all inter-connected and interdependent. We are Canadians.
Sincerely,
Jared Pilon
Candidate for Red Deer – Mountain View, AB
https://www.jaredpilon.com/