Major bust nets a million in drugs and cash
Project Embrace Makes 6 Arrests,
$1 Million in Seizures
Edmonton… A drug trafficking network that spanned Alberta and British Columbia has been dismantled. ALERT's Project Embrace has resulted in the arrest of six suspects and the seizure of over $1 million worth of drugs and cash.
Project Embrace was a nine-month investigation that targeted all facets of the suspected criminal network's operation, including supply, distribution, and street-level sales. ALERT Edmonton's organized crime team led the investigation with the assistance of British Columbia's Combined Forces Special Enforcement Unit and Bonnyville RCMP.
More than six kilograms of cocaine and two kilograms of methamphetamine were seized, along with more than $342,000 in cash. In addition, half a dozen suspects were charged, with the most recent arrests taking place in late June 2019.
Project Embrace collected evidence to suggest an Edmonton-based group coordinated the supply of drugs from British Columbia, and then facilitated distribution in Alberta – specifically in the communities of Bonnyville, Lloydminster, St. Paul, Cold Lake, Little Smoky and Frog Lake.
Investigators allege that Matthew Castle was at the centre of the Edmonton group, which involved family members and associates. Castle allegedly conspired with B.C.-based David Davinder Lally and Jacob Fralin to import drugs into Alberta.
Six homes were searched, including four in Edmonton and two Vancouver apartments. In total, investigators seized:
6.5 kilograms of cocaine;
2 kilograms of methamphetamine;
18 kilograms of a cocaine buffing agent;
$342,982 cash; and
a 2007 Volvo XC90 with a hidden mechanized compartment.
The following suspects were each charged with conspiracy to traffic drugs, in addition to a range of other offences:
Matthew Castle, 29, from Edmonton;
Terri Lynn Castle, 50, from Edmonton
Christian Castle-Wasson, 18, from Edmonton;
David Davinder Lally, 40, from Vancouver;
Jacob Fralin, 32, from Vancouver; and
Ryan Rautiainen, 26, from Lloydminster.
Project Embrace began in October 2018 when Bonnyville RCMP developed criminal intelligence about drug trafficking taking place in the area.
In conjunction with Project Embrace, Bonnyville RCMP arrested a number of street-level dealers in separate investigations. Each of the following was charged with multiple counts of drug trafficking:
Charlie Houle, 24, from Bonnyville;
Brent Coell, 18, from Bonnyville;
Rayden Hill, 22, from Bonnyville;
Michael Pownall, 36, from Bonnyville;
Britney Coulombe, 27, from Bonnyville;
Wayne Friesen, 27, from Bonnyville;
Tyanna John, 21, from Bonnyville; and
Dustin Gellerman, 27, from Bonnyville.
A number of other police agencies were involved in Project Embrace, including Edmonton Police Service, Vancouver Police Department, RCMP K-Division, Kamloops RCMP, Lloydminster RCMP, Cold Lake RCMP, Elk Point RCMP, Kitscoty RCMP and St. Paul RCMP.
Members of the public who suspect drug or gang activity in their community can call local police, or contact Crime Stoppers at 1-800-222-TIPS (8477). Crime Stoppers is always anonymous.
ALERT was established and is funded by the Alberta Government and is a compilation of the province's most sophisticated law enforcement resources committed to tackling serious and organized crime. Members of Calgary Police Service, Edmonton Police Service, Lethbridge Police Service, Medicine Hat Police Service, and RCMP work in ALERT.
Man charged with second-degree murder after body found in Red Deer home: RCMP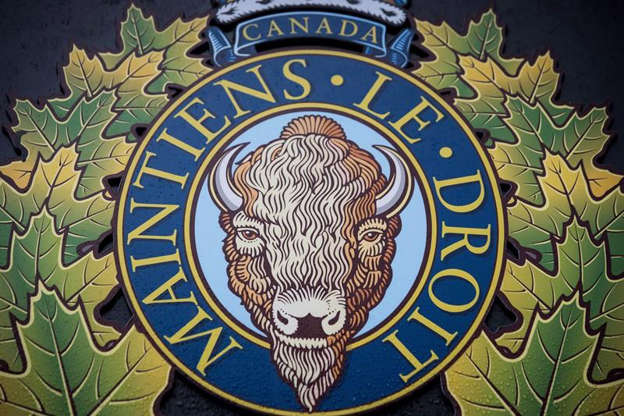 RED DEER, Alta. — RCMP in central Alberta say they have arrested and charged a man after a 66-year-old was found dead inside a home.
Mounties in Red Deer, Alta., say officers responded to a report of a homicide Wednesday, when they found the deceased person.
Investigators did not name the victim and did not say whether the 66-year-old was a man or woman.
Police say they have charged a 27-year-old man from Red Deer with second-degree murder.
RCMP say the accused and the victim knew each other.
They say the accused was remanded into custody with his next court appearance scheduled for Tuesday in Red Deer Provincial Court.
This report by The Canadian Press was first published Dec. 31, 2021.
The Canadian Press
More than $4M in illegal drugs seized during EDGE investigation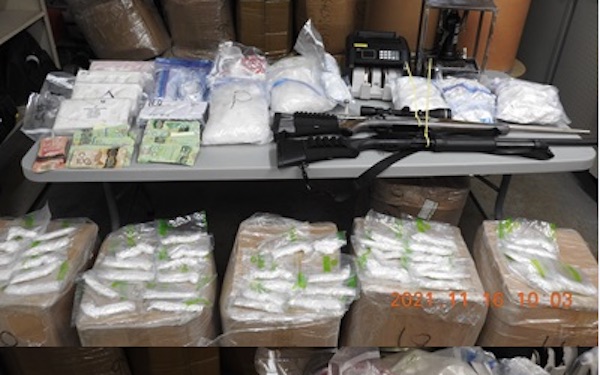 News release from Edmonton Police Service
A nine month EPS investigation has culminated with the arrest of four males and the seizure of an estimated $4.3M in drugs and buffing agents.
"This investigation and the corresponding results are the culmination of nine months of commitment by our members to keep a significant amount of illegal drugs off Edmonton streets," said Staff Sgt. David Paton, of the Edmonton Drug and Gang Enforcement Unit (EDGE). "The continued reduction of harm to our community is our number-one objective."
Responding to intelligence received in the spring of 2021, the EPS Edmonton Drug and Gang Enforcement Unit (EDGE) began investigating several individuals allegedly involved in the illegal drug trade throughout the city.
Working in conjunction with the Alberta Law Enforcement Response Team (ALERT), EDGE members successfully arranged several undercover drug buys with four suspects over the last six months.
In October, investigators identified two addresses of interest; the first being the residence of the primary suspect, David Vidal, 31, near 208 Street and 61 Avenue with the second being an alleged drug stash pad on Secord Boulevard.
Police seized significant amounts of drugs and weapons at the culmination of this investigation including:
Methamphetamine – 5,784.5 g (est. street value of more than $206,000)
Cocaine – 11,374 g(est. street value of more than $607,000)
Other drugs – 4,591 tablets (cocaine or Fentanyl-based); 25.7 g Ketamine (est. street value $1,028)
Buffering agent – 897.85 kg (est. street value $3,500,000.00)
Firearms & ammunition – 12 gauge shotgun, .300 win mag rifle, 800 rounds of ammo
Other weapons: 2 tasers, brass knuckles, 2 butterfly knives, 2 sets of brass knuckles
Cash: Approximately $21,000
Vehicle: 2018 Kia Sorrento
Investigators have since arrested and charged:
David Vidal, 31, of Edmonton: 19 offences including drug trafficking and possession, firearms and weapon-related offences, child endangerment, proceeds of crime and resisting arrest.
Nathaniel Cloney, 39, of Edmonton: 6 offences including drug trafficking and possession and proceeds of crime.
Matthew Lunty, 33, of Edmonton: 6 offences including drug trafficking and possession and proceeds of crime.
Abraham Chavez, 37, of El Salvador: 4 offences including drug trafficking and possession and proceeds of crime; a warrant for his arrest has also been issued.
Anyone with any information about this or any other crime is asked to contact the EPS at 780-423-4567 or #377 from a mobile phone. Anonymous information can also be submitted to Crime Stoppers at 1-800-222-8477 or online at www.p3tips.com/250.