Major bust nets a million in drugs and cash
Project Embrace Makes 6 Arrests,
$1 Million in Seizures
Edmonton… A drug trafficking network that spanned Alberta and British Columbia has been dismantled. ALERT's Project Embrace has resulted in the arrest of six suspects and the seizure of over $1 million worth of drugs and cash.
Project Embrace was a nine-month investigation that targeted all facets of the suspected criminal network's operation, including supply, distribution, and street-level sales. ALERT Edmonton's organized crime team led the investigation with the assistance of British Columbia's Combined Forces Special Enforcement Unit and Bonnyville RCMP.
More than six kilograms of cocaine and two kilograms of methamphetamine were seized, along with more than $342,000 in cash. In addition, half a dozen suspects were charged, with the most recent arrests taking place in late June 2019.
Project Embrace collected evidence to suggest an Edmonton-based group coordinated the supply of drugs from British Columbia, and then facilitated distribution in Alberta – specifically in the communities of Bonnyville, Lloydminster, St. Paul, Cold Lake, Little Smoky and Frog Lake.
Investigators allege that Matthew Castle was at the centre of the Edmonton group, which involved family members and associates. Castle allegedly conspired with B.C.-based David Davinder Lally and Jacob Fralin to import drugs into Alberta.
Six homes were searched, including four in Edmonton and two Vancouver apartments. In total, investigators seized:
6.5 kilograms of cocaine;
2 kilograms of methamphetamine;
18 kilograms of a cocaine buffing agent;
$342,982 cash; and
a 2007 Volvo XC90 with a hidden mechanized compartment.
The following suspects were each charged with conspiracy to traffic drugs, in addition to a range of other offences:
Matthew Castle, 29, from Edmonton;
Terri Lynn Castle, 50, from Edmonton
Christian Castle-Wasson, 18, from Edmonton;
David Davinder Lally, 40, from Vancouver;
Jacob Fralin, 32, from Vancouver; and
Ryan Rautiainen, 26, from Lloydminster.
Project Embrace began in October 2018 when Bonnyville RCMP developed criminal intelligence about drug trafficking taking place in the area.
In conjunction with Project Embrace, Bonnyville RCMP arrested a number of street-level dealers in separate investigations. Each of the following was charged with multiple counts of drug trafficking:
Charlie Houle, 24, from Bonnyville;
Brent Coell, 18, from Bonnyville;
Rayden Hill, 22, from Bonnyville;
Michael Pownall, 36, from Bonnyville;
Britney Coulombe, 27, from Bonnyville;
Wayne Friesen, 27, from Bonnyville;
Tyanna John, 21, from Bonnyville; and
Dustin Gellerman, 27, from Bonnyville.
A number of other police agencies were involved in Project Embrace, including Edmonton Police Service, Vancouver Police Department, RCMP K-Division, Kamloops RCMP, Lloydminster RCMP, Cold Lake RCMP, Elk Point RCMP, Kitscoty RCMP and St. Paul RCMP.
Members of the public who suspect drug or gang activity in their community can call local police, or contact Crime Stoppers at 1-800-222-TIPS (8477). Crime Stoppers is always anonymous.
ALERT was established and is funded by the Alberta Government and is a compilation of the province's most sophisticated law enforcement resources committed to tackling serious and organized crime. Members of Calgary Police Service, Edmonton Police Service, Lethbridge Police Service, Medicine Hat Police Service, and RCMP work in ALERT.
RCMP search for suspect leads to multiple shoot outs over 24 hours. Suspect dies from wounds.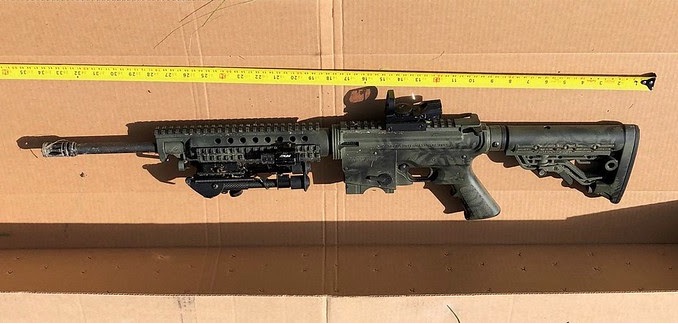 News Release from the Alberta Serious Incident Response Team and Alberta RCMP
Investigation into fatal RCMP officer-involved shooting near High Prairie continues
On June 17, the Alberta Serious Incident Response Team (ASIRT) was directed to investigate the circumstances surrounding an encounter between members of the Royal Canadian Mounted Police (RCMP) and a 29-year-old man that took place that same day near High Prairie.
The incident was ongoing when the matter was assigned to ASIRT, and while the man was not believed to have sustained any injuries, ASIRT was directed to investigate on the basis that police officers had discharged their service firearms.
Following the assignment of the matter to ASIRT, RCMP officers continued to search for the man. On June 18, the man appeared at a containment point and a confrontation occurred during which officers discharged their firearms, fatally injuring the man. ASIRT's investigation will examine not only the first encounter that resulted in the discharge of service weapons but also the circumstances surrounding the death of the man during the final encounter.
On June 17 at about 10:57 a.m., a fully-marked RCMP unit initiated a traffic stop on a red Cadillac which was associated with a 29-year-old man who had outstanding criminal warrants. The Cadillac fled from police, who did not pursue the vehicle. The RCMP officers who had attempted the traffic stop broadcast for other officers to be on the lookout for that vehicle, and at about 11:30 a.m., a different RCMP unit located the Cadillac just east of Range Road 175 about three kilometres north of Highway 679. The vehicle was stuck in the mud and partially covered with a blanket.
Two RCMP officers cleared the vehicle, which was unoccupied, and found a bag containing three different types of ammunition, as well as identification belonging to the man. Two additional police officers, one of them a Police Service Dog (PSD) handler, attended to the location. The PSD established a track and all four officers and the police dog began tracking east into thick bush for approximately three to six kilometres over about two hours. When the officers eventually encountered the man, whose identity was visually confirmed as the wanted 29 year old, the man and police exchanged gunfire. During this incident, the PSD was struck by gunfire and killed. No police officers were injured during this incident, nor was the man believed to have been struck. The officers received direction to disengage, and were removed from the area by a civilian Search and Rescue helicopter.
Additional police resources were deployed to the area, including members of the RCMP's Emergency Response Team (ERT). ERT members attended to the area of the initial incident, and again encountered the man. During this encounter, several police officers discharged their firearms. At the time, the officers believed the man had been struck. After attempts to communicate with the man or force him out of the thick bush were unsuccessful, a physical search of the area was conducted, but failed to locate the man.
After a lengthy search through dense brush spanning several hours, police made contact with the man on two additional occasions, and issued verbal commands to him. No shots were fired during these encounters, and officers were able to establish that the man did not, in fact, appear to be injured.
Police established containment around the roads in the area and continued searching for the man. On June 18, at about 11:45 a.m., two RCMP officers who were assigned to maintain containment spotted the man in a ditch on the west side of Range Road 170, about two kilometres north of Township Road 770. The officers exited their marked police vehicle and a confrontation occurred between the man and the police officers, during which both officers discharged their service firearms. The man fell to the ground in the tall grass, and additional police officers and ERT medical officers responded to the area. Medical officers attempted to treat the man, but ultimately he died at the scene. A loaded semi-automatic .22-calibre rifle, as well as a range finder, were recovered from the incident scene and have been seized as exhibits.
ASIRT's investigation will examine the actions of police during this incident, while the RCMP will maintain responsibility for the investigation of the man and his actions. As ASIRT's investigation is underway, no further information will be released at this time.
ASIRT's mandate is to effectively, independently and objectively investigate incidents involving Alberta's police that have resulted in serious injury or death to any person, as well as serious or sensitive allegations of police misconduct.
Red Deer bike enthusiast finds his expensive rides on Kijiji, RCMP make arrest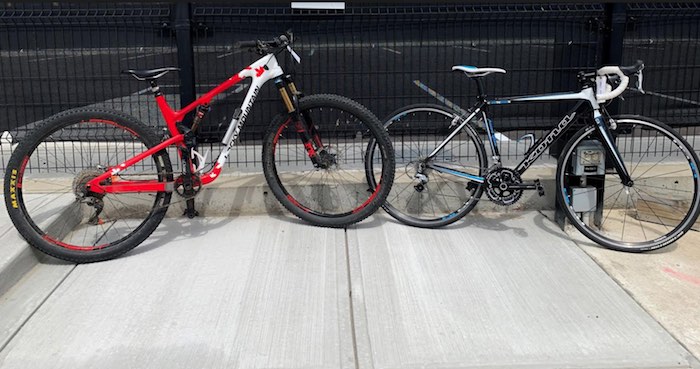 News release from Red Deer RCMP
Red Deer RCMP return stolen property to owner
Red Deer RCMP reunited an owner with their valuable property after a successful joint detachment effort to recover two stolen bicycles worth approximately $7,000 dollars.
On May 12, Red Deer RCMP were contacted by police at the Wainwright detachment regarding two bicycles posted on Kijiji for sale in the Red Deer area. The owner of the bicycles had been keeping a watchful eye out on classifieds websites for his property, when he discovered the ads and called his local police department.
The owner was able to provide police with a list of identifying marks to confirm their ownership of the bicycles in the ad. Red Deer RCMP conducted an investigation that led them to a residence in Oriole Park. At this residence, officers observed a man leaving with one of the bicycles. Officers intercepted and arrested the suspect. The second bike was later seized from the residence in Oriole Park.
The stolen property was returned to the owner, and the suspect, Brody Kaus, 31, of Red Deer was charged with Trafficking in Property Obtained by Crime over $5,000, as well as a charged with Operation of a Motor Vehicle while Prohibited. Kraus is scheduled to appear at Red Deer Provincial Court on June 29, 2021.
There are steps you can take to protect yourself and help police return a stolen bicycle. Record the make, model, and serial number of the bicycle, as well as take photos. Owners are also encouraged to register their bike at the 529 Garage online bike registry. Additionally, a coded, tamper-resistant shield decal can be purchased. To register a bicycle on 529 Garage, visit www.project529.com/reddeer