Local Film Maker Receives Emerging Artist Award!
By Sheldon Spackman
A Documentary Film Maker from Red Deer has been recognized by the Red Deer Arts Council for his budding young talents in the industry. Rueben Tschetter was recently recognized with an Emerging Artist Award during the organization's Scholarship and Awards Ceremony held this past spring.
Tschetter, a Producer at CACHE Productions in Red Deer, has been making films since 2012 and is humbled by the honour. He took some time recently to speak with Todayville about his interesting young career!
Check out one of the latest projects from Tschetter, a short film that CACHE Productions completed with the Red Deer Local Immigration Partnership and Golden Circle for the launch of Seniors Week on June 5th, 2017:
The Doorstep of Canada and also Life of the Hoop Dance
In addition to those, look for "Are you Listening?", a Narrative Documentary focusing on youth Mental Health issues in central Alberta. Tschetter says it will be released shortly!
Book of poetry about healing journey. Proceeds shared with sexual assault centre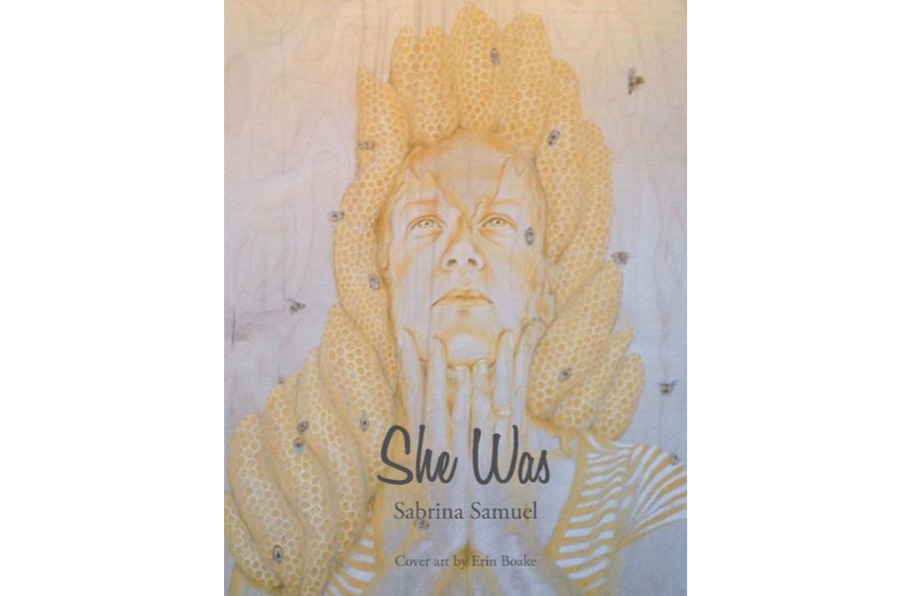 Submitted by the Central Alberta Sexual Assault Centre 
She Was – Book of poetry speaks to healing journey
Local author releases book in support of CASASC
Local artist and mental health advocate Sabrina Samuel has released a book of poetry with a portion of proceeds supporting the Central Alberta Sexual Assault Support Centre (CASASC).
The book She Was is inspired by Samuel's healing journey, with each poem telling the story of incredible women along the path.
"The work illustrates our dynamic power, but also our humanity," said Samuel. "Women are multi-dimensional. My hope for the book is that it will be an agent for positive change, celebration, collaboration and discussion. I'm deeply grateful for the help I received from CASASC, so I wanted to partner with them."
The launch of She Was coincides with Sexual Violence Awareness Month (SVAM) in the month of May and leads up to Mother's Day.
Samuel said all art is a response to something.
"When you use metaphor to address pain, you can reach people differently," she said. "I understand fully that racialized women are the most vulnerable to abuse, harassment and assault. I don't want to be a statistic. This work has shown me I'm owning more of my story each day by drawing strength from my feminine influences."
She Was is available for purchase in-person at Cheeky Couture's Boutique on Gasoline Alley, Housewarmings in downtown Red Deer, at the CASASC main office or by emailing [email protected]
Copies are $20 each with 50 per cent of the proceeds supporting CASASC. A $5 delivery fee will be charged to orders outside of Red Deer.
She Was has been selected by Lloydminster and Vermillion for Equity's Monthly Book Club for May 2 at 2 p.m. Samuel will also be a guest on Coffee Chat with CASASC on May 6 at 10:30 a.m. on CASASC's Instagram page (@CASASC3).
Samuel is hosting the She Was Author's Launch on Friday, April 30 at 7 p.m. via Zoom. The launch will feature a reading, input from other readers, a Q & A segment, door prizes and giveaways.
For more information about She Was visit facebook.com/surrenderliving or www.surrenderliving.com
Readers are encouraged to participate in the She Was challenge by selecting a poem from the book and recording themselves reading it on Facebook or Instagram. Dedicate the post to a great woman and tag them to do the same. Tag @surrenderliving and use the hashtag #shewas to be entered into the challenge. The winner will be selected at the end of SVAM.
Join the conversation for the month by using the hashtag #SVAM for Sexual Violence Awareness Month. Help us eliminate sexual violence in our community by creating a culture of respect.
CASASC is a voluntary, non-profit organization serving the Central Alberta region under the direction of a community-based Board of Directors. CASASC educates, supports and empowers individuals, families and communities regarding all aspects of sexual violence.
DISTINGUISHED & EMERGING ARTIST AWARDS JUNE 2022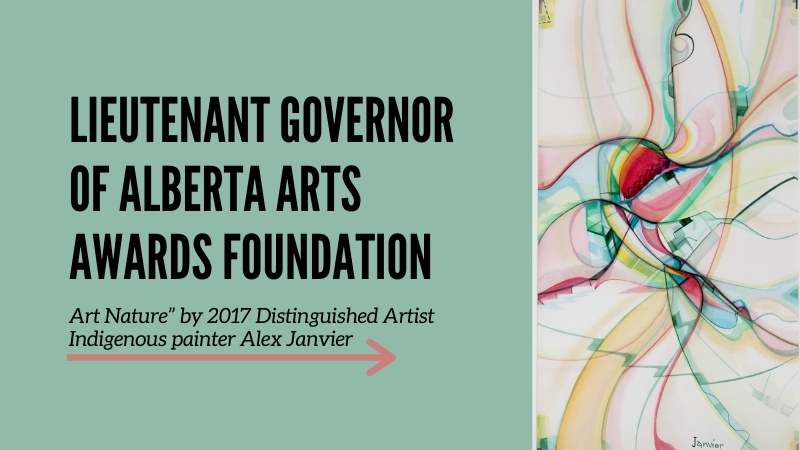 Lac La Biche County and Portage College have been making plans for a community celebration to honour three new 2021 Lieutenant Governor of Alberta Distinguished Artists. Given the ongoing COVID-19 related challenges of convening in person, Portage College, Lac La Biche County, and the Lieutenant Governor of Alberta Arts Awards Foundation have moved the celebration to June 11, 2022.
This change has provided a new opportunity: for the first time in the Awards' history, the host community of Lac La Biche County will celebrate both the 2021 Distinguished Artists and up to 10 new 2022 Emerging Artists.
Her Honour Salma Lakhani, Lieutenant Governor of Alberta, says she is looking forward to honouring the Distinguished and Emerging Artists next summer in Lac La Biche.
"I appreciate the tremendous work that the community has already invested into this special celebration, and I know that the 2022 awards will be well worth the wait. In the meantime, I offer my heartfelt thanks to all of the artists, administrators and patrons across Alberta for everything that you are doing to keep the arts a vibrant part of our lives and our communities during this extraordinary time."
The organizers look forward to hosting this prestigious event and showcasing Alberta's diverse arts scene. Their June 2022 plans include opportunities to chat with artists, outdoor community celebrations featuring an Art Walk and Market, art classes and demonstrations, an artist retreat, and a celebratory awards gala.
Click to learn more about the Foundation.