Heat Warnings, Fire Advisories & Child Pornography Charges
2:44 pm – After nearly two years of collaboration, public consultation and review, the Lacombe Intermunicipal Development Plan (IDP) has been adopted by both councils. Read More.
For more local news, click here!
2:37 pm – Red Deer RCMP have one woman in custody and have recovered a stolen truck after an armed robbery at a convenience store shortly after 9 am this morning. Read More.
1:21 pm – Two Red Deer men are among 16 that were arrested between April 5th and June 1st of this year, facing a total of 56 child pornography related charges. Read More.
12:44 pm – Because of the hot, dry conditions, Lacombe County has issued a Fire Advisory. This means the County is asking that only necessary burning take place and that all conditions of valid burn permits are strictly adhered to. Campfires and burning barrels are currently allowed but may be restricted if conditions worsen. Read More.
For more local news, click here!
11:43 am – Westerner Park has been granted $245,000 as part of the Canada 150 Community Infrastructure Program and the organizaiton is in the process of completing the upgrades to the Heating, Ventilation, and Air Conditioning (HVAC) system in the Stockmens Pavilion.
11:15 am – This year's city wide spring cleanup program, Green Deer, was a success with volunteers from businesses, community associations, schools, clubs, churches, families and individuals coming together to clean up garbage in our city. Read More.
11:09 am – Whether you drive, walk, cycle or take transit, we all travel in Red Deer, and on Monday City Council will debate a plan that sets the stage for the future of how citizens move in Red Deer. Read More.
For more local news, click here!
10:59 am – Ponoka RCMP are asking for the public's help in locating a missing 25 year old man. Ryan Roman was last seen on July 4, 2017, at about 4:45 pm in the area of the Centennial Centre in Ponoka. He's described as 5'8″ tall, 160 lbs, brown hair with shaved head, brown eyes and last seen wearing shorts and a black t-shirt. Read More.
10:34 am – The buzz is building around the Gary W. Harris Canada Games Centre/Centre des Jeux du Canada Gary W. Harris at RDC. Find out the latest update on how construction is going at the impressive new facility!
10:25 am – Red Deer is one of four communities in the province where Law Enforcement officials arrested 16 men for alleged child pornography offences. Read More.
For more local news, click here!
10:07 am – It's time to ride the Midway in Sylvan Lake! The Midway is in town from July 6th – 9th! Read More.
9:45 am – The Blackfalds Community Market is on today from 4 – 7 pm in the parking lot of the Multi-Plex. Read More.
9:20 am – Red Deer County is encouraging it's residents to get to know each other through the Great Neighbours program. Read More.
For more local news, click here!
8:52 am – A Fire Advisory has now been issued for the Town of Rimbey and Ponoka County. Read More.
8:26 am – Red Deer RCMP continue to look for 15 year old Terrylle Rain, who was last seen in Red Deer on May 20th. Mounties say they would like to verify his well-being. Please contact Red Deer RCMP if you have information about his whereabouts.
8:12 am – Hot tunes and hot weather are planned for the Ross Street Patio today. Check it out from 11:30 – 1:00 pm. Read More.
For more local news, click here!
8:04 am – The Reining Alberta Summer Classic gets underway at Red Deer's Westerner Park today. The event runs from July 6th – 9th inclusive. Read More.
7:49 am – Fire Advisories have been issued for many parts of Alberta's west country, including the Town of Rocky Mountain House, the Rocky Mountain House Forest Area, Clearwater County, the Village of Caroline and the Summer Village of Burnstick Lake. Details Here.
7:38 am – Environment Canada meteorologists have issued a Heat Warning for the Red Deer, Innisfail, Ponoka and Stettler areas today. Other regions to the south and east are affected as well. Details Here.
For more local news, click here!
Louie Anderson, Emmy-winning comedian, dies at 68
LOS ANGELES (AP) — Louie Anderson, whose more than four-decade career as a comedian and actor included his unlikely, Emmy-winning performance as mom to twin adult sons in the TV series "Baskets," died Friday. He was 68.
Anderson died at a hospital in Las Vegas of complications from cancer, said Glenn Schwartz, his longtime publicist. Anderson had a a type of non-Hodgkin lymphoma, Schwartz said previously.
Anderson won a 2016 Emmy for best supporting actor for his portrayal of Christine Baskets, mother to twins played by Zach Galifianakis. Anderson received three consecutive Emmy nods for his performance.
He was a familiar face elsewhere on TV, including as host of a revival of the game show "Family Feud" from 1999 to 2002, and on comedy specials and in frequent late-night talk show appearances.
Anderson voiced an animated version of himself as a kid in "Life With Louie." He created the cartoon series, which first aired in prime time in late 1994 before moving to Saturday morning for its 1995-98 run. Anderson won two Daytime Emmy Awards for the role.
He made guest appearances in several TV series, including "Scrubs" and "Touched by an Angel," and was on the big screen in 1988′s "Coming to America" and in last year's sequel to the Eddie Murphy comedy.
Anderson also toured regularly with his stand-up act and as a stand-up comedian.
Lynn Elber, The Associated Press
No national security issue in Chinese takeover of Canadian lithium company: Liberals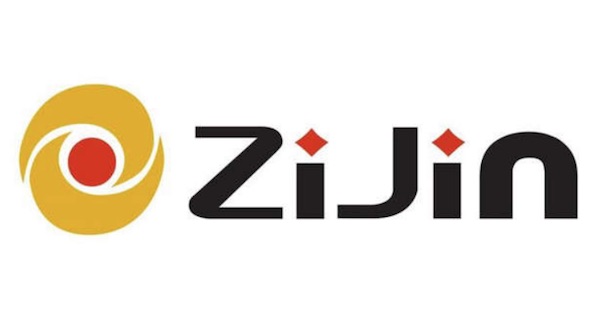 OTTAWA — The pending takeover of a Canadian lithium mining company by a Chinese state-owned company raises no national security concerns, federal Liberals argued Thursday.
Liberal MP Andy Fillmore, parliamentary secretary to Industry Minister François-Philippe Champagne, told a House of Commons committee that the Industry Department reviewed last fall the proposed takeover of Neo Lithium Corp. by China's Zijin Mining Group Ltd.
That review concluded that Neo Lithium is "really not a Canadian company," he told the industry committee, describing it as an Argentine company with directors in the United Kingdom and only three Canadian employees "on paper."
He said the only reason Neo Lithium "had any Canadian toehold whatsoever," was to get on the Toronto Stock Exchange in a bid to raise money for what Fillmore called an "increasingly dubious appearing" mine development project in Argentina.
Moreover, he said that project involves lithium carbonate, not the lithium hydroxide used to manufacture batteries that are critical for electric vehicles.
For those reasons, Fillmore said a formal national security review of the takeover was deemed unnecessary.
"These are the things they found, right? That in fact it's not a relevant lithium to Canada's national security interests and it's not really a Canadian company."
However, Conservative MP Ed Fast, who had called for the emergency committee meeting to find out why no formal security review was done, said it's "just false" to say Neo Lithium is not a Canadian company.
And he noted that the company's own website touts the mine as "the pre-eminent lithium brine asset in the world" to meet surging global demand for electric vehicle batteries.
"It goes without saying but bears restating that critical minerals such as lithium are a strategic asset, not only for Canada but for the world, and will play a critical role in driving our future prosperity and in meeting our environmental objectives," Fast said.
While the mine in question is in Argentina, Fast argued that it is incumbent on Canada and other "free-trading, rules-following allies" to ensure the global critical minerals industry is not monopolized by one country, especially one whose interests "are sometimes hostile toward ours."
China currently dominates the world's supply of lithium and batteries.
Conservative MP Tracy Gray further argued that lithium carbonate can be converted into lithium hydroxide for use in batteries.
But Fillmore countered that the conversion process involves additional costs and "significant environmental implications," which is why lithium hydroxide is preferred.
"I could probably make a passable hat using my socks but I'd much rather wear a hat," he said.
Thursday's meeting was called to consider a motion by Fast, calling for the committee to hold six meetings to explore the Neo Lithium takeover and whether a formal national security review should have been conducted.
In the end, committee members unanimously agreed to a Bloc Quebecois compromise to hold two meetings on the subject next week. The steering subcommittee, which is also to meet next week to set the committee's agenda for the coming months, could decide to schedule more meetings on Neo Lithium.
This report by The Canadian Press was first published Jan. 20, 2022.
Joan Bryden, The Canadian Press