"Live music, face painting, balloon twisting and more." City hosting free community event Thursday afternoon to promote Downtown Activation Playbook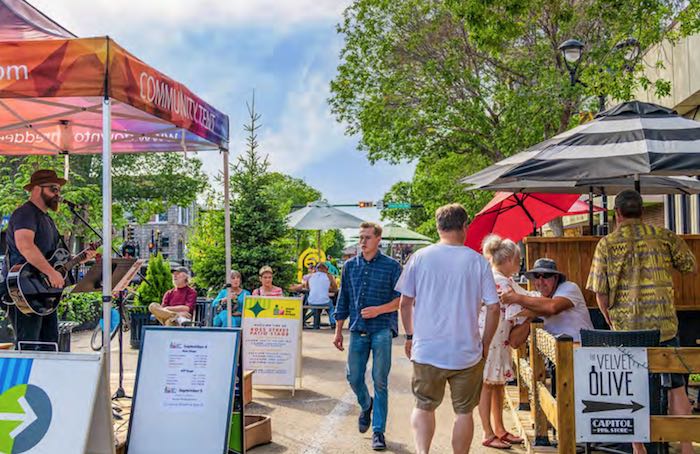 Red Deer's downtown is a place of community, gathering and celebration animated by spaces to connect, entertain and reflect. It is the heart of the city. In celebration of a vibrant downtown, a free community event is taking place on August 17!
With the past, present and future of downtown Red Deer in mind, local stakeholders will be sharing an exciting update on the revitalization of Downtown Red Deer, based on action items outlined in the Downtown Activation Playbook.
The family-friendly gathering will also feature live music, face painting, balloon twisting and more. Additionally, downtown area businesses will be offering limited time deals.
WHEN: Thursday, August 17, 2023

4 p.m. – Event begins
5 p.m. – Speaking program
7 p.m. – Event ends
WHERE: Ross Street – Downtown Red Deer
Between Gaetz Avenue and Little Gaetz
About the project
Launched in summer 2021, the Downtown Identity Plan is a downtown identity and strategy plan that outlines a shared vision, goals and opportunities for both the community and The City to implement. The aim is to have an identifiable, well-invested downtown where residents and visitors repeatedly participate in unique, engaging, diverse and positive activities and experiences. Key areas that may be considered by the engagement process and the final plan include heritage, transportation, tourism, the economy, environment, social factors and more.
The Downtown Activation Playbook is a key milestone of the Downtown Identity Plan project, and provides the roadmap for a new downtown identity, informed by community voice, highlighting key conditions for success, streams of action, indicators, and initial moves. On July 18, 2022, City Council adopted the Downtown Activation Playbook as a community planning tool.
Downtown Activation Playbook
As a community planning tool, the Playbook is intended to help The City, stakeholders and the broader community shape their planning for downtown places and spaces. Each action in the Playbook identifies the role The City could play, but also the other organizations and partners that could lead, support or implement the initiative. Budget for specific actions and initiatives will be considered as part of The City's overall budget planning process.
The Playbook was developed with significant input from the public, through an engagement process and a Downtown Working Collaborative. Through a combination of interviews, workshops, and an online questionnaire, the engagement process captured feedback from over 1,600 Red Deerians of all ages. In the second phase, participants provided feedback on the emerging Playbook direction (vision, conditions for success and streams of action) through a series of one-on-one interviews and presentations.
The next step in the Downtown Identity Plan project is to develop a visual identity for downtown that conveys the vision, builds excitement and identified the area as a unique place.
View the full Downtown Activation Playbook (pdf).
The White House's 'Misinformation' Pressure Campaign Was Unconstitutional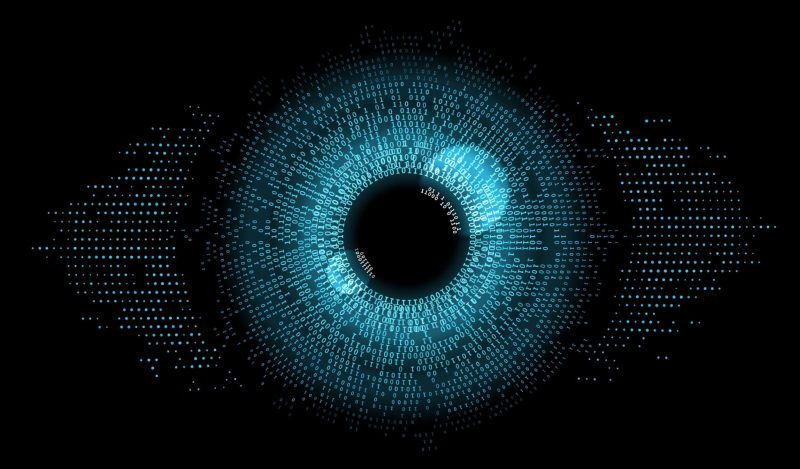 I am one of five private plaintiffs in the landmark free speech case Missouri v. Biden. Earlier this month, the Fifth Circuit Court found that the government "engaged in a years-long pressure campaign designed to ensure that the censorship [on social media] aligned with the government's preferred viewpoints" and that "the platforms, in capitulation to state-sponsored pressure, changed their moderation policies." This resulted in the censoring of constitutionally protected speech of hundreds of thousands of Americans, tens of millions of times. Based on this finding, the Fifth Circuit in part upheld an injunction on certain public officials put in place by a district court.
Even when the government appealed the injunction to the Fifth Circuit, its lawyers hardly disputed  a single factual finding  from the court's ruling. A unanimous three-judge panel upheld the core findings that "several officials—namely the White House, the Surgeon General, the CDC, and the FBI—likely coerced or significantly encouraged social-media platforms to moderate content, rendering those decisions state actions. In doing so, the officials likely violated the First Amendment." The government again appealed the injunction to the Supreme Court, where we expect a ruling this week.
The government's claim that the injunction limits public officials' own speech is absurd misdirection. The government can say whatever it wants publicly; it just cannot stop other Americans from saying something else. Free speech matters not to ensure that every pariah can say whatever odious thing he or she chooses. Rather, free speech prevents the government from identifying every critic as a pariah whose speech must be shut down.
We are all harmed when our rulers silence criticism. Our government's self-inflicted deafness prevented officials and their constituents from hearing viewpoints that should have had a meaningful impact on our policy decisions. Instead, government censorship resulted time and again in the silencing of scientifically informed criticisms of, for example, harmful COVID policies. This allowed misguided and divisive policies to persist far too long.
The scope of the current government censorship regime is historically unprecedented. "The present case arguably involves the most massive attack against free speech in United States' history," the district court judge explained in his ruling. He went on, "The evidence produced thus far depicts an almost dystopian scenario… The United States Government seems to have assumed a role similar to an Orwellian 'Ministry of Truth'." The Fifth Circuit panel concurred: "The Supreme Court has rarely been faced with a coordinated campaign of this magnitude orchestrated by federal officials that jeopardized a fundamental aspect of American life."
The government's only attempted defense is that it was merely offering help to the platforms without jawboning them—"just your friendly neighborhood government agency." But the law is clear that even "significant encouragement" to censor protected speech—not just overt threats or coercion—is unconstitutional. We discovered that social media companies frequently tried to push back against government demands, before finally caving to relentless pressure and threats. The evidence we presented from 20,000 pages of communications between government and social media demonstrated both significant encouragement and coercion—as when Rob Flaherty, White House director of digital strategy, berated executives at Facebook and Google, dropping F-bombs, launching tirades, and browbeating the companies into submission—until they removed even a parody account satirizing President Joe Biden.
But the more insidious and powerful censorship happens when government pressures companies to change their terms of service and modify their algorithms to control what information goes viral and what information disappears down the memory hole. With sophisticated deboosting, shadowbanning, search results prioritization, and so forth, citizens do not even realize they are being silenced, and viewers remain unaware that their feeds are carefully curated by the government. Novelist Walter Kirn compared this to mixing a record: turn the volume up on this idea (more cowbell) and turn the volume down on that idea (less snare drum). The goal is complete top-down information control online.
We were dismayed to discover the number of government agencies now engaged in censorship (at least a dozen) and the range of issues they targeted: the State Department censored criticism of our withdrawal from Afghanistan and the Ukraine War, the Treasury Department censored criticism of our monetary policy, the FBI (surprise!) ran point on several censorship ops, and even the Census Bureau got in on the game. Other targeted topics ranged from abortion and gender to election integrity and COVID policy.
Much of the state censorship grunt work is outsourced to a tightly integrated network of quasi-private (i.e., government funded) NGOs, universities, and government cutouts employing thousands of people working round the clock to flag posts for takedown. But constitutional jurisprudence is clear: the government cannot outsource to private entities actions that would be illegal for the government itself to do. If a government agent hires a hit man, he is not off the hook simply because he did not personally pull the trigger.
So-called "misinformation research" at places like the Stanford Internet Observatory is a slippery euphemism for censorship—not only because Facebook executives admitted to censoring "often true" but inconvenient information under government pressure, but because these entities function as laundering operations for government censorship.
Recent attempts to rebrand the work of the censorship-industrial complex with more anodyne euphemisms—"information integrity" or "civic participation online"—don't change the fact that this is not disinterested academic research, but cooperation in state-sponsored suppression of constitutionally protected speech, always in favor of the government's preferred narratives.
CISA, the government's censorship switchboard and clearinghouse agency housed within the Department of Homeland Security, described its work as protecting our "cognitive infrastructure"—i.e., the thoughts inside your head—from bad ideas, such as the ones advanced in this article. (Not kidding: YouTube recently censored a video of our lawyers giving a talk on our censorship case.) These ideas aren't throttled by government censors because they are untrue, but because they are unwelcome. There's a more accurate term for the government's takeover of our "cognitive infrastructure:" mind control. I don't know a single American of any political persuasion who wants to be subjected to that.
Republished from Newsweek
UK leader Rishi Sunak signals plan to backtrack on some climate goals
Oxfam's Rishi Sunak 'big head' protests outside the Parliament in London, Tuesday, Sept. 19, 2023. On the eve of the UN Climate Ambition Summit, Oxfam's Rishi Sunak 'big head' staged a protest on top of a giant oil barrel, amongst dozens of real oil drums, supporting the Make Polluters Pay campaign. Calling for oil and gas giants, such as BP and Shell, to pay more tax to raise critical funds to help communities devastated by climate change. (AP Photo/Kin Cheung)
By Jill Lawless in London
LONDON (AP) — Prime Minister Rishi Sunak is preparing to water down some of Britain's environmental commitments on Wednesday, saying the country must fight climate change without penalizing workers and consumers.
The news drew wide criticism from political opponents, environmental groups and large chunks of U.K. industry, but was welcomed by sections of the governing Conservative Party.
Sunak issued a late-night statement Tuesday in response to a BBC report saying the prime minister is considering extending deadlines for bans on new gasoline and diesel cars — currently set for 2030 — and on new natural-gas home heating, due in 2035.
Sunak said he would set out a "proportionate" approach to the environment. He summoned his Cabinet to an unscheduled conference call to discuss the plans ahead of a speech hastily rescheduled for Wednesday afternoon. It had been due later in the week.
"For too many years, politicians in governments of all stripes have not been honest about costs and trade-offs," Sunak said. "Instead, they have taken the easy way out, saying we can have it all."
Sunak did not confirm details of his announcements. He said he would keep a promise to reduce the U.K.'s emissions of climate-warming greenhouse gases to net zero by 2050, but "in a better, more proportionate way."
The government has previously boasted of Britain being a leader in cutting carbon emissions. U.K. greenhouse gas emissions have fallen by 46% from 1990 levels, mainly because of the almost complete removal of coal from electricity generation. The government had pledged to reduce emissions by 68% of 1990 levels by 2030 and to reach net zero by 2050.
But with just seven years to go until the first goalpost, the government's climate advisers said in June that the pace of action is "worryingly slow." Sunak's decision in July to approve new North Sea oil and gas drilling also spurred critics to question his commitment to climate goals.
Former Prime Minister Boris Johnson, who brought in the 2030 gasoline car target when he was leader, said businesses "must have certainty about our net-zero commitments."
"We cannot afford to falter now or in any way lose our ambition for this country," he said.
News of plans to backtrack broke as senior politicians and diplomats from the U.K. and around the world — as well as heir to the British throne Prince William — gathered at the United Nations General Assembly in New York, where climate is high on the agenda. Sunak is not attending, sending his deputy instead.
Greenpeace U.K. policy director Doug Parr said the prime minister was "taking the public for fools."
"Rowing back on home insulation and commitments to help people move away from gas will ensure we stay at the mercy of volatile fossil fuels and exploitative energy companies," Parr said.
Environmentalists were not the only ones blindsided by the move. Automakers, who have invested heavily in the switch to electric vehicles, expressed frustration at the government's apparent change of plan.
"We're questioning what is the strategy here, because we need to shift the mobility of road transport away from fossil fuels towards sustainable transport," said Mike Hawes, chief executive of the Society of Motor Manufacturers and Traders, an industry body.
Ford U.K. head Lisa Brankin said the company had invested 430 million pounds ($530 million) to build electric cars in Britain.
"Our business needs three things from the U.K. government: ambition, commitment and consistency. A relaxation of 2030 would undermine all three," she said.
Analyst Tara Clee of investment firm Hargreaves Lansdown said the retreat could undermine Britain's hard-won reputation for leadership on green technology, threatening the wider economy.
"The market has been directing capital to the net-zero transition and has been working in good faith," Clee said. "These changes send a message that nothing is set in stone, and committing in earnest to a movable goalpost could be a major business risk."
Britain's Conservatives have been openly reassessing their climate change promises after a special election result in July that was widely seen as a thumbs-down from voters to a tax on polluting cars.
The party, which trails behind the Labour opposition nationwide, unexpectedly won the contest for the suburban London Uxbridge district by focusing on a divisive levy on older vehicles imposed by London's Labour mayor, Sadiq Khan. Some Conservatives believe axing green policies is a vote-winner that can help the party avoid defeat in a national election due by the end of next year.
"We're not going to save the planet by bankrupting the British people," Home Secretary Suella Braverman said Wednesday.
But Conservative lawmaker Alok Sharma, who chaired the COP26 international climate conference in Glasgow in 2021, warned that it would be "incredibly damaging … if the political consensus that we have forged in our country on the environment and climate action is fractured."
"And frankly, I really do not believe that it's going to help any political party electorally which chooses to go down this path," he told the BBC.