Literacy, numeracy, citizenship and practical skills featured in new Alberta K-6 curriculum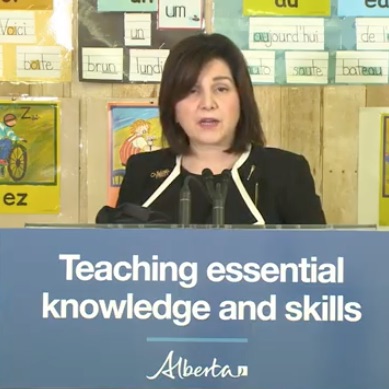 The following is a news release from the Province of Alberta
New K-6 curriculum: Renewing focus on essential knowledge and skills
Alberta's updated draft kindergarten to Grade 6 curriculum brings a renewed focus to literacy, numeracy, citizenship and practical skills, giving students a strong base of essential knowledge for future learning.
The revised and strengthened K-6 curriculum – the result of more than a year of consultations with parents, teachers, and subject matter experts – is based on proven research and is designed to improve student outcomes across all subjects, following several years of declining and stagnant student performance.
"The new curriculum delivers on our commitment to Albertans to refocus learning on essential knowledge and skills in order to give our children the best possible chance at success. Parents and teachers have waited a long time for this, and I'm pleased to say that we've delivered. Another promise made, promise kept."
Parents and teachers will see four key learning themes in the revised curriculum that spans all grades:
Literacy

Using phonics and other proven best practices, students will be taught to master reading, writing, speaking, and listening in order to build a strong foundation for learning.

Numeracy

By learning to think fluently about numbers and equations, students will gain essential knowledge for everyday tasks and a foundation for more complex learning in the future.

Citizenship

Drawing from history, geography, economics, civics, and other studies, students will develop an appreciation of how Canadians have built one of the most generous, prosperous, and diverse societies in the world.

Practical skills

From household budgeting, to digital literacy, business planning, healthy relationships and the importance of consent, students will learn a new set of essential skills that will prepare them for success in the real world.
"The new K-6 curriculum is inspired by the science of reading and brings to our teachers, parents, and children what is currently known around the world as best practice to support our children to become successful readers and writers."
"This new draft curriculum is clear, concise, concrete and comprehensive. I am excited for both the teachers and their students, as it is a huge step forward towards evidence-based best practices in math education. This increased standard of excellence will give many parents great confidence that all our children will develop the mastery of fundamental knowledge, understanding, and skills in mathematics necessary to succeed in life."
"The Edmonton Chamber applauds the new focus this curriculum places on financial literacy and the foundational skills that employers and entrepreneurs rely on each and every day. This will help spur creative thinking and fuel a new generation of Alberta entrepreneurial leadership."
"As a former member on the Truth and Reconciliation Commission of Canada – Alberta, during our hearings was the first province to 'publicly declare that it was launching its own initiative to develop mandatory curriculum on the Treaties and residential schools for all students'. We believed that education, in general, is the key to reconciliation and with the work done to date; it is consistent with the United Nations Declaration in the promotion of respectful relationships between citizens and as a Chief, I am honoured to be a validator to the new education curriculum and look forward to its transforming and positive change."
"Including computer science in Alberta's new K-6 science curriculum is a watershed moment; it means Alberta students will now learn the foundational ideas, problem-solving and creative thinking skills behind this 21st century science which now touches nearly every aspect of our lives."
"I am thrilled that the Alberta government has ensured that consent will be taught as an essential part of the K-6 curriculum. I have been advocating for these changes for many years and applaud this leadership. We clearly know that this topic thrives on society's ignorance and indifference so the sooner we give our young people the tools and confidence, the better. To prevent maltreatment we need to start at the youngest age possible, so, in my mind, this education will not only change lives, it will save them."
Alberta's government remains committed to a transparent review process. The draft K-6 curriculum is now online at alberta.ca/curriculum for all Albertans to provide feedback until spring 2022.
Next steps
Classroom validation, a process where school authorities are invited to test the draft curriculum, is targeted to begin in September with schools across the province that choose to participate.
Six million dollars have been set aside this fiscal year to support the new K-6 curriculum in select schools supporting validation. These funds will be used to develop critical resources and professional development to support teachers through this important validation phase.
Additional funds will be made available to support further implementation efforts in future budgets.
The feedback from Albertans and the classroom validation will be incorporated into the draft K – 6 curriculum before it is implemented across the province.
Students are expected to be learning from the new curriculum during the 2022-23 school year.
Quick facts
Alberta's Grade 4 student results for reading literacy in the Progress in the International Reading Literacy Study has declined over 10 years:

2006 score: 560 – ranked 1st of 45 countries
2016 score: 547 – ranked 17th of 50 countries

Alberta's Grade 4 student results in math and science in Trends in International Mathematics and Science studies declined between 2007 and 2019:

2007 math score: 505 – ranked 16th of 65 countries
2019 math score: 490 – ranked 39th of 64 countries
2007 science score: 543 – ranked 4th of 65 countries
2019 science score: 530 – ranked 16th of 64 countries

In September 2022, the draft Grades 7 – 10 curriculum is expected to be ready for classroom validation.
During the 2023-24 school year, the draft Grades 7 – 10 curriculum is targeted for province wide implementation.
In September 2023, the Grades 11 and 12 draft curriculum is targeted for classroom validation, with provincial implementation the next year.
Canadian Food Inspection Agency confirms another case of 'bird flu' in B.C.
RICHMOND, B.C. — The Canadian Food Inspection Agency has confirmed the presence of highly pathogenic avian influenza in a small flock of poultry in Richmond, B.C.
The agency did not provide information on the number of birds infected by H1N1, or the type of poultry.
It says while the so-called bird flu is not a food safety concern, it is spreading across the globe and anyone with birds must use preventive measures like securing their property by a fence.
It says small flocks are at risk of contracting viruses like avian influenza, especially if they have access to ponds or bodies of water known to be used by wild birds.
H1N1 can also be spread on the clothing and shoes of visitors and employees moving from flock to flock, through contaminated feed, water, bedding and farm equipment as well as via airborne particles and dust blown by the wind.
B.C.'s Agriculture Ministry said this week that avian flu had been found in a commercial flock in the Fraser Valley, home to 80 per cent of the province's poultry farms.
Avian flu cases have been confirmed in several other provinces, but no infections have been detected in humans.
This report by The Canadian Press was first published May 20, 2022.
The Canadian Press
A brief history of the Stanley Cup Playoffs' Battle of Alberta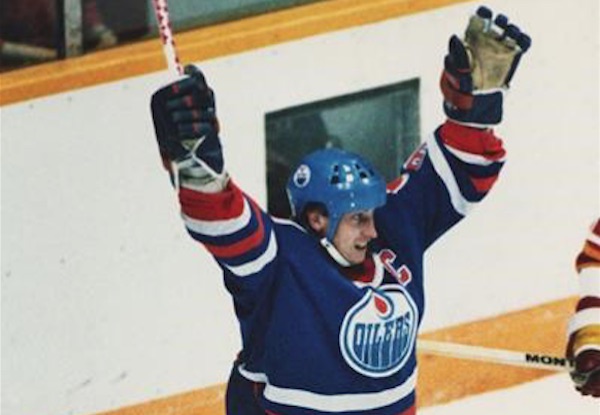 The Calgary Flames and Edmonton Oilers are fighting the Battle of Alberta in the playoffs for the sixth time in the rivalry's history.
Here's a brief look back at the five previous encounters between the two:
1983: OILERS WON 4-1
In the first meeting between the two sides in the playoffs, the Oilers began a trend of dominance against Calgary, taking the series in five games.
Wayne Gretzky finished with 14 points (six goals, eight assists) in the series as Edmonton took the Smythe Division final with ease.
The series was among the least competitively played of the five encounters between the two in the post-season, with Edmonton outscoring Calgary 35-13.
However, it did begin the trend of the Oilers, more often than not, getting the better of the Flames in playoff play.
1984: OILERS WON 4-3
Case in point: Just a year after getting bounced by the Oilers in the Smyth Division final, the Flames got eliminated again.
This was a far more competitive series, going the full seven games and featuring two overtime contests — both Calgary win.
Ultimately, though, the star power the Oilers boasted — in particular, Gretzky and Jari Kurri — proved too much for Calgary to overcome.
The seven-game victory helped propel the Oilers to their first Stanley Cup championship.
1986: FLAMES WON 4-3
Another seven-game series, two years after the first one.
Taking place again in the Smyth Division final, Calgary finally got the better of Edmonton.
The series was decided by a goal scored a little over five minutes into the third period that broke a 2-2 tie in Game 7.
Oilers defenceman Steve Smith attempted a cross-ice pass but it ended up striking Flames goalie Grant Fuhr's leg and trickled into Edmonton's goal.
This series win still remains the only time the Flames have defeated the Oilers in the post-season.
It also helped catapult Calgary to its first Stanley Cup final appearance, where it fell to the Montreal Canadiens in five games.
1988: OILERS WON 4-0
The most dominant Oilers victory of the four they've earned, Edmonton swept Calgary and, outside of an overtime win in Game 2, had no issues handling the Flames.
Edmonton dominated despite not having home-ice advantage for the first time in their playoff series with each other.
1991: OILERS WON 4-3
The only series outside of the one happening now that didn't see the two teams meet in the Smyth Division final, this one took place in the Smyth Division semifinal and, for the second encounter in a row, saw the Flames with home-ice advantage.
Unfortunately for Calgary, even with Gretzky no longer around in Edmonton, it was the Oilers coming out on top, this time breaking the hearts of Southern Alberta again as Esa Tikkanen scored 6:58 into overtime of Game 7.
This report by The Canadian Press was first published May 20, 2022.
The Canadian Press