LISTEN: Dr. Ganz Ferrance talks about his book "The Me Factor" with a focus on the stresses faced by men
You've likely caught Dr. Ganz on a variety of media outlets over the past decade and a half. He's a sought after guest – a very knowledgable speaker. Now you can enjoy and learn from him on his new podcast "Ask Dr. Ganz".
In this second episode, This episode talks about his book 'THE ME FACTOR' … with the focus on the stresses faced by Men.
Ask Dr. Ganz is hosted by Bryn Griffiths
About Dr. Ganz Ferrance, in his words:
"..I am an International speaker, author, entrepreneur. I have a PhD in Counselling Psychology and an MA in Developmental Psychology from Andrews University in Michigan. I'm also the former Public Education Director and Vice-President of the Psychologists' Association of Alberta.
Since 1991 I've been helping individuals, couples, families, and corporations reduce their levels of STRESS, improve their relationships, and enjoy more success.
I've been in the media a lot since 2003 having been interviewed by The Edmonton Journal, CBC Radio, 630 CHED, Good Morning Canada, CTV News, Psychology Today, Ebony magazine, Bloomberg Business Radio Network, and many other media outlets. I hold the John C. Patterson Media Award from the Psychologists' Association of Alberta and the Rosalina Smith Award from the National Black Coalition of Canada for Exceptional and Prolonged Service from an Individual from the Black Community Conducting a Business.
My deep belief in "positive psychology" helps YOU be the best version of yourself. My style is straightforward, down-to-earth, and no-nonsense. I pride myself on being a fellow "work-in-progress" and do not present anything that I have not personally put my blood, sweat and tears into. This approach has made ME a sought-after public speaker – with audiences in the United States and Canada enjoying my fun, engaging and life-changing presentations on beating STRESS and building superior relationships. I also have a black belt in karate and am currently studying Aikido. I live in Edmonton, Alberta, Canada with my wife and two children…"
Popular roller-coaster at West Edmonton Mall amusement park to be removed
Canada's largest shopping centre says a popular roller-coaster at its amusement park is being removed after nearly 40 years in operation.
West Edmonton Mall's vice-president of parks and attractions says in a statement that while the Mindbender will be missed, the mall is excited to announce it is working on new plans for the site.
The Mindbender was known as the world's tallest and longest indoor, triple-loop roller-coaster.
In 1986, three people were killed on the roller-coaster, which forced the mall to shut it down for a year for safety modifications.
Galaxyland initially opened in 1983, but was known as Fantasyland until 1995.
The indoor amusement park partnered with Hasbro in 2022 and features attractions licensed from the franchise.
This report by The Canadian Press was first published Jan. 30, 2023.
Alberta spiritual community leader charged with four counts of sexual assault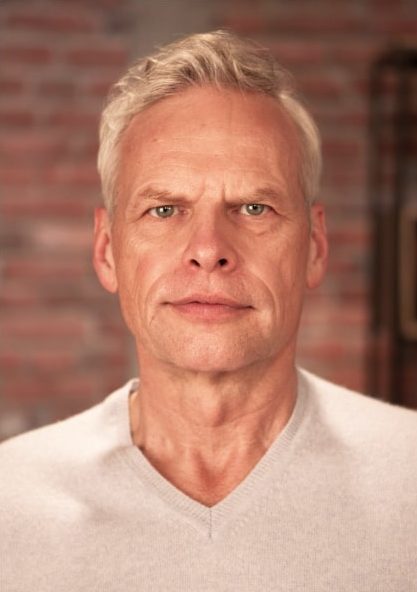 Photo from Johnderuiter.com
Edmonton – A self-styled spiritual leader has been charged with four counts of sexual assault stemming from separate occasions between 2017 and 2020.
Police say Johannes de Ruiter, the leader of an Edmonton group known as the College of Integrated Philosophy or the Oasis Group, was arrested Saturday.
Edmonton police allege that de Ruiter, who is 63, would tell certain female members that he was directed by a spirit to engage in sexual activity with them, and that doing so would provide them with the opportunity to achieve spiritual enlightenment.
The group operated out of a building in an industrial area in northwest Edmonton from 2007 to 2021.
Before his arrest, de Ruiter was holding meetings at an office building in St. Albert, Alta., and would host spiritual retreats out of a campground near Smith, Alta., a hamlet more than 200 kilometres north of Edmonton.
Police say in a news release that investigators believe there may be additional victims and are encouraging them to come forward to police.
This report by The Canadian Press was first published Jan. 23, 2023.