Smokey Air, Smokin' Entertainment & A Blackfalds Shooting
3:07 pm – Red Deer is one of five communities throughout Alberta this summer that will host an Open House to gather feedback on Condominium Governance issues in the province. It will take place July 25th from 4 – 8 pm at the Red Deer Museum and Art Gallery. Read More.
3:00 pm – Lacombe Police are looking for a suspect after a break and enter and vehicle theft in the community Wednesday morning. Read More.
For more local news, click here!
11:53 am – The official re-opening of Red Deer's Discovery Canyon, a Canada 150 legacy project, will take place on Friday, July 21st from 11 a.m. to 3 p.m. Details Here.
11:46 am – The results are in, and it's good news. In all homes where the indoor air was sampled, the chemicals that were tested for were not detected. This indicates the former Montfort landfill is not impacting the indoor air quality of adjacent homes in the Highland Green area. Read More.
11:00 am – The Innisfail Public Library is celebrating today with a Co-op Community Spaces $25,000 cheque presentation. It's for the Town's Co-op Community Spaces Keyhole Garden. The presentation is today at 4:30 p.m. Read More.
For more local news, click here!
10:43 am – The Blackfalds Community Market runs today from 4- 7 pm in the Multi-Plex parking lot. Read More.
10:31 am – Red Deer County's Tech Rescue teamed with the Innisfail Fire Department on Wednesday, July 19th to remove 4 floaters from the Red Deer River after a medical emergency.
10:24 am – Red Deer County will be holding numerous Household Hazardous, Paint & Electronic Waste Roundups next month. Details Here.
For more local news, click here!
10:14 am – A 43 year old Red Deer man and 36 year old Red Deer woman are facing multiple charges after being arrested at a rural property in the Markerville area Wednesday night. Read More.
9:52 am – Red Deer RCMP are looking for a suspect accused of trying to defraud a local jewellery store last week by using I.D. and credit cards stolen from a Calgary woman this month. Read More.
9:39 am – Red Deer RCMP have released where you can expect to see photo radar throughout the city this month. Locations include Playground Zones on Allan St, Roland St, Ramsay Ave, 59th Ave, Oak Dr, 60th St, McLean St, Dempsey St & Pamely Ave. Traffic corridors: 39th St, 32nd St, 40th Ave, 50th Ave, 30th Ave, 22nd St, 49th St & 19th St. Construction Zones: 65th St, 40th Ave & Taylor Dr.
For more local news, click here!
9:24 am – Get around Red Deer today without getting stuck in traffic tie-ups. Here's where the road and trail closures are.
9:17 am – Blackfalds RCMP are looking for a suspect after two shots from a shotgun were fired at a residence and vehicle in the driveway early Wednesday morning. It happened around 6:45 am with a witness spotting a man take-off from the scene in a small, black SUV. Police believe it was a targeted attack and don't feel the public is at risk.
9:03 am – There were fewer total building permits in Red Deer in June compared to June of 2016 but year-to-date residential and commercial permits are still keeping pace with last year. Read More.
For more local news, click here!
8:58 am – The Bard on Bower features a live theatrical performance of "Two Gentlemen of Verona" tonight. It takes place on the Bower Ponds stage from 7:00 – 9:30 pm. Read More.
8:47 am – Smokey air and smokin' tunes on the Ross Street Patio from 11:30 am – 1:00 pm in downtown Red Deer today. Read More.
8:16 am – A thick layer of forest fire smoke from B.C. continues to linger in much of Alberta today, including the Red Deer region. Read More.
There's another way to end the pandemic. Doctors can knock covid out with treatment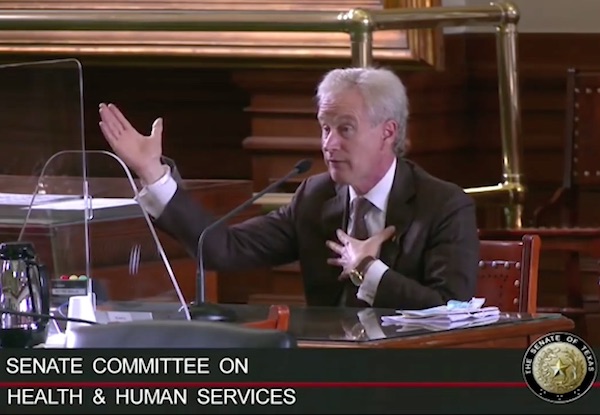 COVID-19 is not only killing people, it's destroying businesses, crushing dreams, and wreaking havoc on mental health.  It's also driving a serious wedge between neighbours, communities, and society as a whole.  As Canadians helplessly watch what some are calling a race between covid variants and the effectiveness of widespread vaccination, most are unaware there's another way out of this disaster, and doctors hold the key.
In this incredible testimony, leading medical researcher Dr. Peter McCullough addresses the Texas Senate Health and Human Services Committee.  The most widely published medical scholar in the world in his expertise, Dr. McCullough is an expert in the field of heart and kidney, an editor of two major journals, and an accomplished research scholar.
In this remarkable address you'll hear that doctors haven't been given any real instruction on how to treat patients in the time between a positive diagnosis and a week or two later when some become seriously ill.  It's not well publicized yet, but Dr. Peter McCullough is doing all he can to let the medical community know they can save 85% of covid patients by offering treatment to those with a positive diagnosis for SARS-CoV-2, the virus behind covid-19.  The medical trials are legitimate.  The documentation on early onset treatment is verified.
While every doctor who treats patients needs to see this video, so does anyone who fears getting a positive diagnosis.  Covid-19 is treatable and if you or your loved one gets the dreaded diagnosis, you can and should demand access to treatment.  For those at highest risk of severe illness, it will increase the chances of a positive outcome by 85%.
Within two days of this testimony (March 10) the Texas Senate introduced legislation to mandate information on early treatment be provided to every positive covid-19 patient.  The key now is for doctors to act.
Here is Dr. McCullough's recent presentation at the Capitol building in Austin, Texas.
Video: AHS and RCMP at The Whistle Stop Cafe as latest lockdown restrictions kick in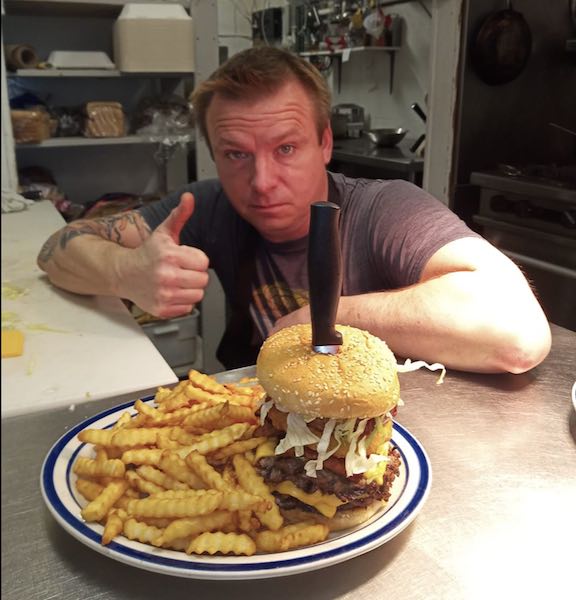 Friday at noon the provincial order to shut down dining rooms in Alberta came into effect.  Across the province thousands of staff have been sent home to an uncertain future.  But hundreds of restaurants are ramping up preparations to find unique ways to serve customers 'outdoors' in early and mid April.
As other restaurants were winding down operations, The Whistle Stop Cafe at Mirror was a beehive of activity Friday.  Owner Chris Scott has become a lightning rod of opposition to provincial lockdown measures.  Partway through Alberta's second lockdown, Scott opened the Whistle Stop in order to stay in business and is now facing a charge of opening against the restrictions.  So far that hasn't slowed him down at all.
As the clock ticked toward the noon lockdown deadline, Scott and his crew were working frantically on opening an outdoor patio and partially covered "tented" areas. In the first of three videos posted to The Whistle Stop Cafe's Facebook page today,  Chris Scott prepared to meet RCMP and AHS officials.
In this second video Chris Scott addresses customers to let them know the AHS and RCMP are present and they should be respected as they do their jobs.
The third video is a little longer.  This video shows the interaction between the owner of The Whistle Stop and both AHS officials and RCMP members.  Most of the audio is good enough to hear what they're saying to each other.  It's a very interesting experience to be in the middle of this very polite and yet very uncomfortable situation.