Central Alberta's Largest Summer Celebration In High Gear!
Westerner Days Fair & Exposition is Central Alberta's largest summer celebration with five days of top quality, truly authentic, action-packed entertainment! This event has everything that people are looking for in summer festivities – live entertainment, midway rides, free entertainment, nightly Pony Chuckwagon Races, good food and great company!
Each year Westerner Days has a major impact on the economy of Red Deer and surrounding area, with the overall effect conservatively estimated to be in excess of $7 million dollars. Of that total, approximately $5 million is spent by visitors, exhibitors and contractors in Red Deer and area. These expenditures are typically made on accommodations, food services, retail, entertainment and more. Local businesses recognize that Westerner Days Fair & Exposition is a major economic driver in our economy and for that reason support the event and participate by sponsoring the many activities that make the event special and fun!
For additional information about Westerner Days Fair & Exposition, Westerner Days Livestock Sponsorship as well as the Holiday Inn 19th Street Market, please visit the website.
There's another way to end the pandemic. Doctors can knock covid out with treatment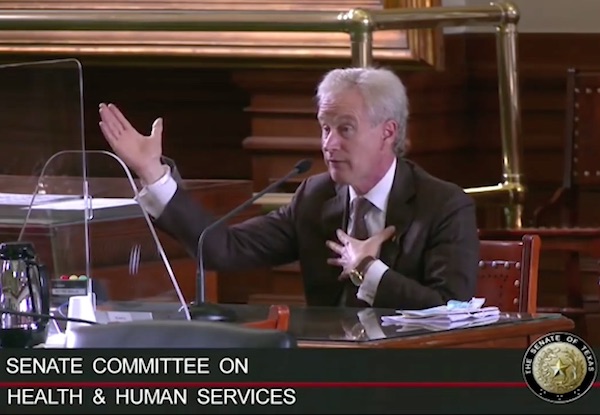 COVID-19 is not only killing people, it's destroying businesses, crushing dreams, and wreaking havoc on mental health.  It's also driving a serious wedge between neighbours, communities, and society as a whole.  As Canadians helplessly watch what some are calling a race between covid variants and the effectiveness of widespread vaccination, most are unaware there's another way out of this disaster, and doctors hold the key.
In this incredible testimony, leading medical researcher Dr. Peter McCullough addresses the Texas Senate Health and Human Services Committee.  The most widely published medical scholar in the world in his expertise, Dr. McCullough is an expert in the field of heart and kidney, an editor of two major journals, and an accomplished research scholar.
In this remarkable address you'll hear that doctors haven't been given any real instruction on how to treat patients in the time between a positive diagnosis and a week or two later when some become seriously ill.  It's not well publicized yet, but Dr. Peter McCullough is doing all he can to let the medical community know they can save 85% of covid patients by offering treatment to those with a positive diagnosis for SARS-CoV-2, the virus behind covid-19.  The medical trials are legitimate.  The documentation on early onset treatment is verified.
While every doctor who treats patients needs to see this video, so does anyone who fears getting a positive diagnosis.  Covid-19 is treatable and if you or your loved one gets the dreaded diagnosis, you can and should demand access to treatment.  For those at highest risk of severe illness, it will increase the chances of a positive outcome by 85%.
Within two days of this testimony (March 10) the Texas Senate introduced legislation to mandate information on early treatment be provided to every positive covid-19 patient.  The key now is for doctors to act.
Here is Dr. McCullough's recent presentation at the Capitol building in Austin, Texas.
Video: AHS and RCMP at The Whistle Stop Cafe as latest lockdown restrictions kick in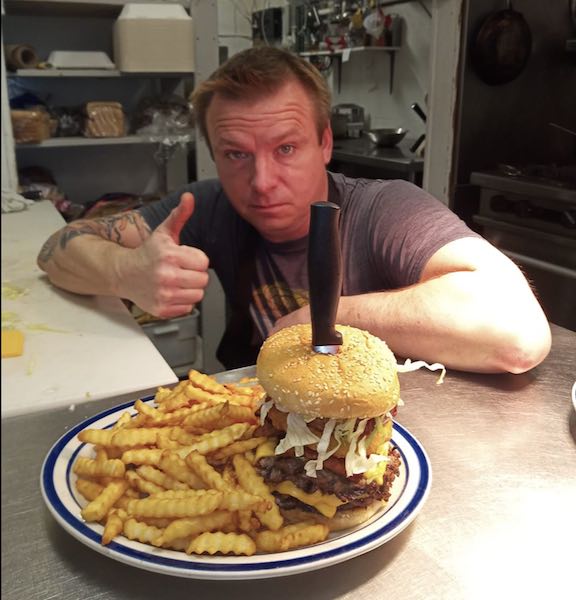 Friday at noon the provincial order to shut down dining rooms in Alberta came into effect.  Across the province thousands of staff have been sent home to an uncertain future.  But hundreds of restaurants are ramping up preparations to find unique ways to serve customers 'outdoors' in early and mid April.
As other restaurants were winding down operations, The Whistle Stop Cafe at Mirror was a beehive of activity Friday.  Owner Chris Scott has become a lightning rod of opposition to provincial lockdown measures.  Partway through Alberta's second lockdown, Scott opened the Whistle Stop in order to stay in business and is now facing a charge of opening against the restrictions.  So far that hasn't slowed him down at all.
As the clock ticked toward the noon lockdown deadline, Scott and his crew were working frantically on opening an outdoor patio and partially covered "tented" areas. In the first of three videos posted to The Whistle Stop Cafe's Facebook page today,  Chris Scott prepared to meet RCMP and AHS officials.
In this second video Chris Scott addresses customers to let them know the AHS and RCMP are present and they should be respected as they do their jobs.
The third video is a little longer.  This video shows the interaction between the owner of The Whistle Stop and both AHS officials and RCMP members.  Most of the audio is good enough to hear what they're saying to each other.  It's a very interesting experience to be in the middle of this very polite and yet very uncomfortable situation.