Lacombe City Council Meeting Highlights
HIGHLIGHTS OF THE REGULAR COUNCIL MEETING
MARCH 8, 2018
BYLAW NOS. 1269/18 & 1270/18 PUBLIC HEARING
A public hearing was held for Bylaw Nos. 1269/18 and 1270/18. Bylaw No. 1269/18 is a bylaw of Lacombe County to amend the Lacombe County Land Use Bylaw No. 1237/17. Bylaw 1270/18 is a bylaw of Lacombe County to amend the Lacombe County Municipal Development Plan Bylaw No.
1238/17. An amendment to Bylaw No. 1269/18 to add adult care residences as a discretionary use to the Agricultural "A" District received Council approval. Council subsequently approved second and third reading of the bylaws.
MDP & LUB 2017 REVIEW – ANNUAL REPORT & MONITORING MATRIX
The Municipal Development Plan (MDP) and Land Use Bylaw (LUB) were adopted in July 2017 and as per Policy MUNI 8.3.2 require an annual review and report based on the findings of the Monitoring Matrix of the MDP. The Municipal Development Plan and Land Use Bylaw 2017 Review – Annual Report & Monitoring Matrix were presented and received for information by Council.
PARADISE SHORES RV DEVELOPMENT (STETTLER COUNTY)
A proposal to rezone the NE 20-40-20 W4M and Pt. NW 21-40-20 W4M in the County of Stettler from Agricultural "A" District to Recreational Facility "RF" District to facilitate the development of a 1000 unit RV resort known as Paradise Shores has been referred to Lacombe County for comment. By resolution of Council the County Manager was authorized to send a letter to the County of Stettler outlining the County's concerns with the Paradise Shores RV Development; and further, that a Councillor and staff member attend the Public Hearing on Saturday March 17, 2018 at 1:00 p.m. at the Stettler District Agricultural Society Pavilion to speak to Lacombe County's concerns.
BYLAW NO. 1276/18 – TOWN OF ECKVILLE/LACOMBE COUNTY IDP
Bylaw No. 1276/18, a bylaw of Lacombe County to amend the Town of Eckville/Lacombe County Intermunicipal Development Plan Bylaw No. 1088/08 was given first reading. A public hearing regarding Bylaw No. 1276/18 will be held on April 12, 2018 commencing at 9:00 a.m.
CITY OF LACOMBE – CAPITAL FUNDING REQUEST
A resolution that Lacombe County contribute to the City of Lacombe's 2018 Recreation Facilities Capital expenditures as follows: 1) $ 906.40 to Lacombe Memorial Centre, 2) $ 13,195 to GMAG Aquatic Center and 3) $ 3,720 GMGA Sportsplex Curling Club: and further, that this contribution be funded from the Recreation Capital Assistance Reserve received the approval of Council.
TOWN OF ECKVILLE – CAPITAL FUNDING REQUEST
A resolution that Lacombe County Council contribute $15,000 towards upgrades to the Eckville Community Centre; and further, that this contribution be funded from the County's Recreation Capital Assistance Reserve received the approval of Council.
LACOMBE REGIONAL AIRPORT 2018 CAPITAL FUNDING REQUEST A resolution that Lacombe County provide funding in the amount of $ 32,000 towards the Lacombe Regional Airport's north taxiway capital project received Council approval. Council will meet with Lacombe Regional Airport representatives for a tour of the Regional Airport on a date to be determined.
PARKLAND REGIONAL LIBRARY BOARD RFP
Parkland Regional Library (PRL) Board has advised that they are appealing to member municipalities and local builders for assistance in acquiring a new headquarters building for the regional library system. PRL has received a $2.4 million provincial grant to be used for either renovating their current building or constructing a new facility. A functionality study was conducted and PRL is now examining possible options for obtaining a new building and have issued a Request for Proposal (RFP) to determine options.
RR 3, Lacombe, AB T4L 2N3 (Tel) 403.782.6601 (Fax) 403.782.3820 www.lacombecounty.com for moving forward with this initiative. The report on the Parkland Regional Library Request for Proposal regarding the Library System Headquarters Relocation was received for information.
CAEP – SUB-REGIONAL BUSINESS PLAN DEVELOPMENT – BROADBAND
The Central Alberta Economic Partnership (CAEP) sub-regional broadband development roundtable session was held on February 15, 2018. This session was the second phase of CAEP's broadband study. The study was to determine the current state of broadband in the region, which will assist in identifying opportunities and options for high quality broadband at an affordable price. Council authorized the County Manager to designate staff from Corporate Services to continue representing Lacombe County in the CAEP broadband initiative.
PRIVATE MEMBER'S MOTION M-167 (RURAL CRIME)
Private Member's Motion M-167 in regard to the significant increase in rural crime and the escalation in theft, assault and burglary was presented for Council's consideration. MP Shannon Stubbs has proposed the motion asking the government to begin a study on rural crime. Benalto Rural Crime Watch has forwarded the motion requesting that Lacombe County endorse the motion. By resolution Council endorsed the Private Member's Motion M-167; and will contact the Standing Committee on Public Safety and Natural Security MP's in support of the Motion.
COUNCIL SELF EVALUATION
Council was presented with a draft self-assessment template for discussion. Council agreed this would be a useful tool and will discuss an expanded draft at the March 29, 2018 Committee of the Whole meeting.
BYLAW NO. 1275/18 APPOINTMENT OF ASSESSOR
Bylaw No.1275/18, a bylaw of Lacombe County to appoint an assessor as a designated officer received first, second and third reading and so passed by Council.
DIRECTOR OF GOVERNMENT AFFAIRS – CP RAILWAY
Mike LoVicchio, Director of Government Affairs, CP Railway provided a presentation on CP Rail, In Your Community highlighting safety, transportation of dangerous goods, emergency management, tank car standards for flammable liquids, CP grain network and railcar improvements.
STARS AIR AMBULANCE
Glenda Farnden, Municipal Relations Liaison, STARS provided a presentation to Council regarding STARS operations, the missions undertaken by STARS in Lacombe County and neighboring Counties and funding initiatives. The County was approached to join the Municipal Partners Initiative, at a cost of $2 per capita annual commitment. The request was referred back to the County Manager for the preparationof a report on this matter to be presented at a future Council meeting.
CLIVE ATHLETIC AND AGRICULTURAL SOCIETY
Laurie Oatway, Secretary of the Clive Athletic and Agricultural Society presented the Society's RC(1) application to Lacombe County for funding. The funding request is to cover a portion of the costs related to 1) major repairs to the ice plant at the Clive Arena, and 2) rental of a temporary ice plant. The request to the County is for $ 65,000 in funding. The request was referred back to the County Manager for the preparation of a report on this matter to be presented at a future Council meeting
Local moving company donating 101 moves to support vulnerable Canadians this holiday season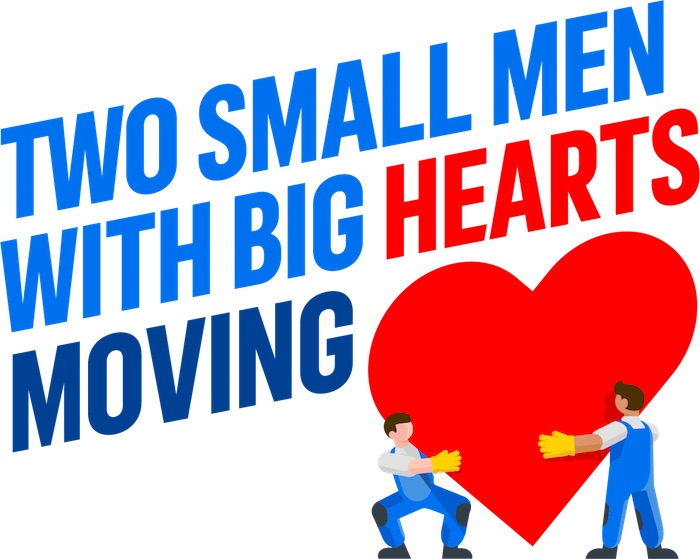 Submitted by Two Small Men with Big Hearts Moving
Two Small Men with Big Hearts Moving is moving joy, one community organization at a time
This holiday season, Two Small Men with Big Hearts Moving ("Two Small Men") is spreading joy, seeking to donate 101 moves to community organizations that support at-risk individuals. With inflation at an all-time high and the higher stresses that come with the holiday season and colder weather, Two Small Men is looking to give back to the local markets they operate in during this time of need. This marks the third year for this initiative, which Two Small Men was inspired to launch in 2020, following the hardships of COVID-19. The campaign has grown year-over-year, from 25 donated moves in 2020, to 80 moves in 2021, and now with a goal of 101 moves for 2022.
Two Small Men has a long history in Red Deer having supported the Red Deer Food Bank, Bridges Community Living, and the Alberta Motor Association in past years. They are also always actively searching for new community organizations to partner with to support with donated moving services.
This holiday season, Two Small Men will be helping organizations that support vulnerable communities with everything from moving mass amounts of food to local food banks, to supporting shelters with moving individuals into new homes, to moving toys for underprivileged children.
Two Small Men's community-first mindset is a key part of its identity. Written right into the name, it is a moving company with a big heart, that cares deeply about giving back. Two Small Men has developed a robust community giving program that supports a variety of non-profit and charitable organizations with in-kind moving services, donation collection initiatives, and other financial contributions. Each year, the business redirects 10 per cent of its annual profits to community giving and other charitable operations. In 2022, Two Small Men projects this will translate into a donation fund of $200,000, with the goal of growing to give $750,000 annually in the next 10 years.
"Moving people's possessions is our business, but the heart of what we do is really all about supporting the people who make up our communities," says Addison Parfeniuk, CEO, Two Small Men Big Hearts Moving. "We know that the winter season can be an especially challenging time for many people, and it is our hope that by partnering with local organizations such as the Red Deer Food Bank, we will be able to fill the real needs of real people in the Red Deer community."
Charitable and non-profit organizations are encouraged to submit their moving needs for consideration in this year's Season of Giving campaign.
About Two Small Men
Two Small Men with Big Hearts Moving is a Canadian moving company focused on supporting customers through every stage of their move, big or small. Founded in 1982, the company has 25 offices across the country with major operations in Calgary, Edmonton, Vancouver, Kelowna, and Winnipeg, and a fleet of more than 100 moving trucks. Committed to giving back to their communities, they donate 10 per cent of their profits each year to relevant charities and organizations that are serving the community.
Festival of Trees tickets are for sale now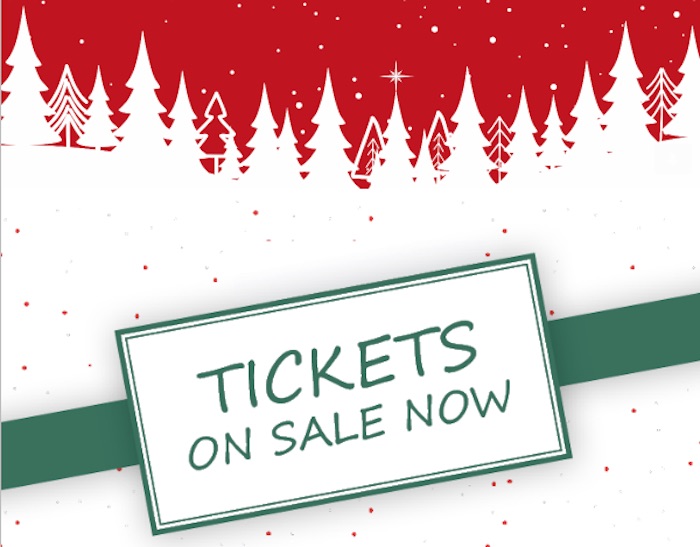 29th Annual Festival of Trees
It's time to experience the magic of Festival of Trees! Celebrate at Festival of Wines, be enchanted by Mistletoe Magic, and enjoy family fun at the all new Festival Pancake Breakfast.
For the last 28 years, Festival of Trees has raised funds for healthcare enhancements for the Red Deer Regional Hospital Centre and other health centres in Central Alberta.
2022: FUNDING THE INTENSIVE CARE AND CARDIAC CARE UNITS AT RED DEER REGIONAL HOSPITAL CENTRE.
As the only facility in Central Zone with Intensive Care and Coronary Care beds, Red Deer Hospital will be creating a permanent space for CCU and expanding its ICU beds by 8, for a total of 20 ICU beds. Our healthcare system needs more capacity, and this expansion is the first step in responding to the increased demand for high-quality care for patients in the ICU and CCU.
Cardiac enhancements and expansion of bed space have been a longstanding priority for our hospital, and Festival of Trees is thrilled to support the equipment needs in these new spaces by providing CPAP/BI-PAP machines, ultrasound systems, Glidescopes, and much more.
We're not just wines anymore!
Sample flavours from around the world. Local restaurants, fine wineries, craft beer brewers, and select distillers will all tempt you with some of their finest offerings.
Friday, November 25 | 7:00-11:00pm
Tickets $100 including gate admission | 18+
It has finally returned after a two-year absence! Get back to dining and dancing with your favourite girl with this magical evening of dinner and entertainment for fathers and daughters of all ages.
Daddies and daughters have been making this event a must-do Christmas tradition since 1998. This year we've got more fun and games than ever before.
Saturday, November 26 | 6:00-11:00pm
Tickets $125 including gate admission | All ages
NEW! Festival Pancake Breakfast
Grab a quick bite before you hit the Tree Room this year with a pancake breakfast for the whole family.
Pancakes, sausages, music, and a visit from Santa are all in store.
Sunday, November 27 | 10:00am-12:00pm
Tickets are $15 (13+), $10 (4-12), $5 (3 and under)
Includes gate admission | All ages