Kyle Shewfelt- a look back on Canada's most successful gymnast
Todayville is happy to partner with the Alberta Sports Hall of Fame and Museum to bring some of Alberta's amazing sports history to our readers. We hope you enjoy this look back on the career of Canada's most successful gymnast, Kyle Shewfelt.
From the Alberta Sports Hall of Fame and Museum website:
Kyle Shewfelt began his career and love of gymnastics with a natural talent and perfect form, in 1988, at the early age of 6. In his first international competition in 1996, Kyle placed first on Floor and third on Vault in Austria and placed first on Vault and second on Floor in Hungary. In 1999 and 2000, Kyle made his mark in the World Cup circuit to qualify for the men's program at the 2000 Olympic Games.
Since then, Kyle has won multiple World Cup medals, including three gold medals on the Floor exercise. At the 2003 World Artistic Championships in California, Kyle made history by becoming the first Canadian gymnast to capture two bronze medals on Floor and Vault.
At the 2004 Olympic Games in Greece, history was to be made again, when Kyle won Canada's first Olympic gymnastics medal, a gold on the Floor exercise. He also placed fourth at the Olympics on the Vault. Kyle Shewfelt is hard working, motivated and one of the most consistent gymnasts in Canada. He is an important role model for young gymnasts and his Olympic success has resulted in a huge increase in enrollment and interest in gymnastics throughout Alberta.
In December 2004, Kyle Shewfelt was voted winner of the Lionel Conacher Male Athlete of the Year Award by the Canadian Press and Broadcast News. The Calgary Booster Club also recognized Kyle with the Male Athlete of the Year Award in 2005.
Update from Kyle's website:
Kyle is also known for the courage he showed in the face of adversity. After breaking his legs on a bad landing in August 2007, he embarked on the biggest challenge of his career and had just 11 months to recover in time for the 2008 Beijing Games. He qualified, and his comeback inspired as many young gymnasts as his Golden performance had four years earlier.
NOW… While proud of his accomplishments, Kyle now says his focus is involving and engaging others. "My goal with Kyle Shewfelt Gymnastics is to create a positive community space where as many people as possible can experience the magic of gymnastics. It's an activity that has benefits for all ages and ability levels. I strongly believe it is a key ingredient to living a happy, healthy, active and satisfied life. The sport has given me so much and I am excited about giving back."
After retiring from competition in 2009, Kyle is still heavily involved in the sport and the community. He has been an expert analyst for both CBC and CTV's coverage of gymnastics. Kyle is an ambassador and mentor for Gymnastics Canada Gymnastique and he works closely with numerous charity organizations including Kidsport, Special Olympics and Right To Play. In addition, he sits on the board of directors for the Canadian Centre for Ethics in Sport and was inducted into Canada's Sports Hall of Fame in 2010.
Kyle is also a highly sought after speaker and has shared his motivational messages to tens of thousands of Canadians from coast to coast to coast. In his spare time, Kyle enjoys doing handstands, backflips and training for triathlons and marathons. He loves spending time with his family and friends, especially his partner Kristin and their super awesome dog, Cooper (who you might recognize as Super Cooper from around the gym)!
Above all else, Kyle is a perpetual optimist who enjoys helping others reach to their potential. He believes in the power of a high five and is excited to connect Calgarians and Canadians to the foundation of the sport he loves so much.
If you enjoyed this story, be sure to check out some others:
How Betty Carveth Dunn became a part of baseball history. She was in the original League of Her Own.
Jamie Sale and David Pelletier's rise to the top of figure skating royalty and won the hearts of millions in the 1992 Winter Olympics in Salt Lake.
Lawrence Lemieux: Danger and Sportsmanship on the High Seas.
The Alberta Sports Hall of Fame and Museum provides a family friendly interactive experience. Be surprised at what you will discover inside. Have fun, laugh, play together and discover famous Alberta sports celebrities. Plan your birthday party, special events or corporate reception in a unique environment.
Help Us Preserve Alberta's Sport History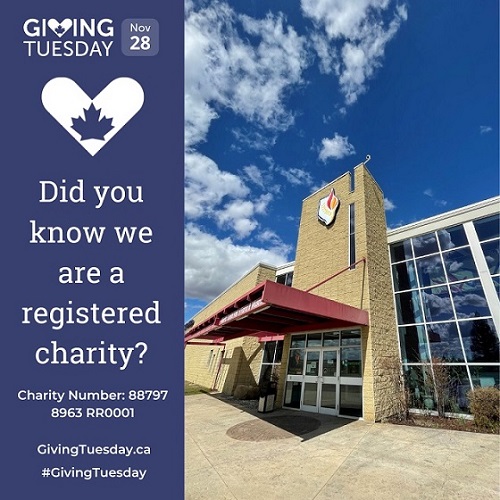 As we approach Giving Tuesday, we invite you to join us in celebrating the spirit of athleticism and honoring the legends who have left an indelible mark on the world of sports. At Alberta's Sports Hall of Fame, we are dedicated to preserving the rich history of sports, recognizing outstanding sports heroes, and inspiring future generations.
Why Support Our Hall of Fame?
Preserving Sporting Legacy: Our Hall of Fame stands as a testament to the achievements, dedication, and passion of athletes and builders who have shaped the landscape of sports. By supporting us, you contribute to the preservation of their legacy for years to come.
Inspiring Future Champions: Every inductee enshrined in our Hall of Fame serves as a source of inspiration for aspiring individuals. Your generosity helps us develop programs that foster the next generation of champions, instilling values of discipline, teamwork, and perseverance.
Community Engagement: We believe in the power of sports to bring communities together. With your support, we can organize events, outreach programs, and educational initiatives that promote inclusivity, diversity, and the joy of sports within our community.
How Your Donation Makes a Difference:
$25: Provides resources for the maintenance and preservation of historical artifacts.
$50: Supports educational programs that introduce schoolchildren to the history and importance of sports.
$100: Contributes to the development of interactive exhibits, making the Hall of Fame an engaging experience for visitors.
$250 and above: Enables us to expand our outreach, bringing the magic of sports to underserved communities.
Join Us on Giving Tuesday:
This Giving Tuesday, be a part of something legendary. Your contribution, no matter the size, makes a significant impact on our ability to celebrate, educate, and inspire through the power of sports.Donate today at
https://www.albertasportshall.ca/
and help us continue the legacy of greatness in sports.Thank you for being a champion of sports history and the people who have made it unforgettable.
With gratitude,
Alberta Sports Hall of Fame Team
Alberta Sports Hall of Fame pays tribute to last surviving member of the 1948 Grey Cup Champions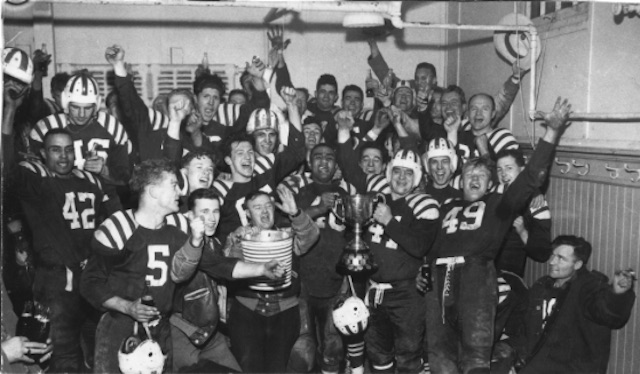 THE HALFTIME REPORT –
News from the Alberta Sports Hall of Fame
October 2023
Honoured Member Ced Gyles Passes Away
Cedric Gyles, the last surviving member of the 1948 Calgary Stampeders Football Team, passed away at the age of 96.The Calgary Stampeders Football Team went undefeated in the 1948 season, including winning the Grey Cup on one of the most memorable and bizarre plays in football history. The team was inducted in 2000.Click below to read Ced Gyles' obituary.
Lucy Tries Sports at the Hall of Fame
Lisa Bowes, the author of the Lucy Tries Sports series, will be doing a book reading with us on October 24. Not only will kids get to hear about Lucy trying sports, but they will get to try them for themselves! The book reading will be from 2 pm – 3 pm and is $5/person.Lisa Bowes is an author, award-winning journalist, and media consultant who is based in Calgary. Learn more about Lisa and the Lucy Tries Sports series by clicking on the link below.
This newsletter is sponsored by Travel Alberta.
Honoured Member Profile – David Williams
Achievement Award – Inducted 2009
Dave has worked tirelessly for many years as a builder of sports in Alberta. He was active in Edmonton's sporting community. He was a founder of the Edmonton Gold Bar Lacrosse Club and the Edmonton St. Mikes Hockey School.
Learn more about Dave by visiting his Honoured Member profile.
Provincial Sport Organization – Alberta Lacrosse Association
Through innovation and collaboration, the Alberta Lacrosse Association strives to foster partnerships that inspire participation and inclusiveness while honouring the game of lacrosse.
In the Community: Fall Edition
The Hall has attended a couple of different events in Red Deer the past couple of weekends.
We attended the first Premier Sports Card Convention where we showcased a few of the many artifacts in our collection, such as a replica of Honoured Member Grant Fuhr's goalie mask.
We also attended a Fall Festival where our games definitely attracted the attention of many families.
If you would like us to attend your event, please call 403-341-8614.
Honoured Member Interviews: Lyn Radford
This past summer we received a grant that enabled us to hire a media student. Our student Justin reached out to a few of our Honoured Members and set up interviews, either in person or through Zoom. Lyn Radford was one of the first Honoured Members that Justin interviewed. Today we are sharing her interview with you.
We're sharing our interview with Honoured Member Lauralyn (Lyn) Radford. Lyn was inducted in 2023 as a Multisport Builder.
Invest in Alberta's Sport History​
The Alberta Sports Hall of Fame needs your support to continue the ongoing preservation of Alberta's sports history and the development of museum exhibits. We are grateful and appreciative of the generosity of our supporters and friends.