Kiwanis Club and Red Deer Twilight Homes Foundation give crucial boost to Safety City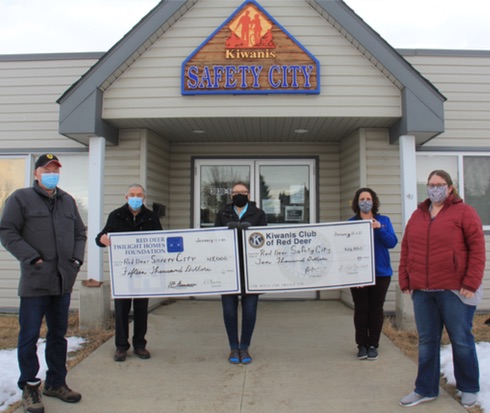 From Amy Gardner, Executive Director of the Red Deer Safety City Society
Safety City Receives Major Donations
When the Coronavirus hit Alberta, its negative impact on local businesses was considerable.  Many have not been able to reopen their doors.  Countless others have been struggling and trying their best to survive through the hardest times they have ever witnessed.  One of the hardest hit groups is Not-for-Profits.  Red Deer Safety City Society, a local non-profit, has been serving Red Deer and all of Central Alberta for the last 20 years.  Each year their programs touch the lives of around 3,800 children.  Staff, parent volunteers and teachers from numerous school divisions each spring and fall help run fun, safety-oriented courses.  In addition, Safety City operates summer camps in July and August.
Safety City relies heavily on donations as well as revenue generated through the running of their safety programs.  As a result of the pandemic considerable revenue was lost from field trips being cancelled during spring and fall.  The new safety guidelines, restricting the number of children and families that could participate in summer camps, caused the organization to take another financial hit.  Those losses caused considerable concern.  Could Safety City make it through another year?  The Executive Director, Amy Gardner, reached out to two long time supporters: The Kiwanis Club of Red Deer and Red Deer Twilight Homes Foundation.  The Red Deer Kiwanis Club was a founding member of the Red Deer Safety City Society.  Knowing the importance of the work done at Safety City, the Kiwanis Club of Red Deer and the Red Deer Twilight Homes Foundation got together to make two large donations to the Society in order to preserve the organization.
On January 15, 2021, key members from Red Deer Twilight Homes Foundation and the Kiwanis Club of Red Deer presented the Executive Director, Amy Gardner, and the Board President, Kristina Sveinson of the Red Deer Safety City Society, with donations totalling $25,000.  This money will enable Red Deer Safety City Society to continue offering their summer camps, field trips and birthday parties, when government rules permit.  These generous donations have allowed the Red Deer Safety City Society to remain a constant in our great city.
GraceLife Pastor James Coates remains in custody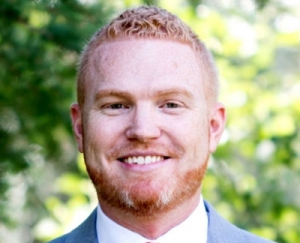 Feb. 17, 2021 
Parkland RCMP – GraceLife Church Update 2
Parkland County, Alta. – James Coates remains in custody following charges, a bail hearing in front of a justice, and a court appearance in front of a judge this morning.
On Sunday, Feb. 14, 2021 the RCMP, with AHS, attended the GraceLife Church to assess compliance in relation to conditions issued to the Pastor on Feb. 7. Observations were made that James Coates was not complying with his Undertaking release conditions, and the church was not in compliance with the Public Health Order.
On Feb. 16, James Coates turned himself in to the Parkland Detachment. He was charged in contravention of the Public Health Act (x2), and charged for failing to comply with a condition of his Undertaking, under the Criminal Code. Following a bail hearing before a Justice of the Peace, Coates was to be released on conditions. He remained in custody overnight after refusing to agree to those conditions.
This morning in Stony Plain Provincial Court he continued to refuse to agree with those conditions and a Judge's Order was issued compelling him to attend court on Wednesday, Feb. 24, 2021.
"We've been consistent in our approach of escalated levels of enforcement with Pastor Coates, and we were hopeful to resolve this issue in a different manner" said Inspector Mike Lokken.  "The Pastor's actions, and the subsequent effects those actions could have on the health and safety of citizens, dictated our response in this situation."
Read more on Todayville.
Major fundraising drive by Bower Place to benefit the Child Advocacy Centre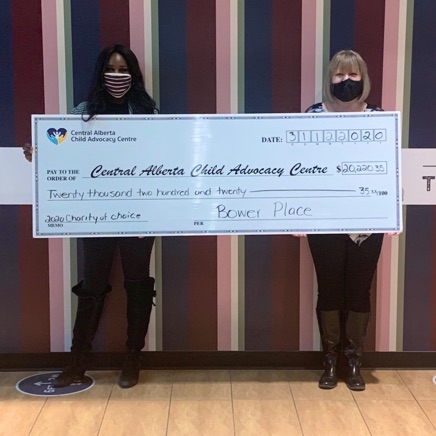 Article submitted by the Central Alberta Child Advocacy Centre
Bower Place Presents Central Alberta Child Advocacy Centre with Donation
The CACAC graciously accepts the 2020 Charity of Choice donation from Bower Place – receiving over $20,000!
The Central Alberta Child Advocacy Centre was thrilled when Bower Place announced they would be the Charity of Choice for 2020, but the year would look much different than years past. For over 6 years Bower Place has been supporting their community by naming a local charity annually and putting on multiple fundraisers, including: pancake breakfasts, exclusive shopping nights and gift-wrapping. 2020 presented many challenging obstacles to all, but the team at Bower Place took it in stride and began to construct new and innovative ways to fundraise for their chosen charity.
"The ability to "give back" to the community is not only our mission, but QuadReal's: "We take seriously our responsibility to make a meaningful contribution in the communities we work and live."  So, we are thrilled that we were able to provide the Central Alberta Child Advocacy Centre with an outlet to garner funds, especially during such an uncertain and tumultuous year. Also, a special thank you to Jen and all the volunteers who helped make our event and programming initiatives successful!" Adwoa Obrenu-Yamoah, Bower Place Manager, Marketing
To fundraise this year Bower Place created a special space for the CACAC: the "Inside Story: Pop-Up". This space not only allowed the CACAC to have fundraising items but allowed them to share their story to all who visited – generating significant awareness in the community of Central Alberta around the issue of child abuse – an invaluable opportunity. Bower Place also partnered with local shops to create two "kits" for sale and held a successful virtual "Girls Night In" craft/fashion event correlated to the sold-out boxes. This was also the first year Bower Place had gone without gift-wrapping, but the team used this as another challenge to create something new, selling "Bower Elves" in the pop-up with 100% of the proceeds donated to the CACAC.
"The entire team at the mall was very supportive and engaged with helping us to highlight the need for our Centre. While they faced many challenges themselves, the focus on helping us remained strong. This organization is rooted in community and plays such a valuable role in our city." Jennifer O'Shea, CACAC Community Events Coordinator
The CACAC would like to extend a huge thank you to the entire Bower Place team: Adwoa, Sonya, Maia, Ryan & the rest of the team! The ability to work through the ever-changing ways of 2020/2021 is inspiring, and the donation of $20,220 to the Centre truly will have a lasting impact. The CACAC would also like to thank all the volunteers who put in countless hours to help make this year a success – their tremendous commitment to the organization is going to create great change here in our community; the CACAC thanks you for your time, advocacy, and support.