Junior and Senior High Students at home for 2 weeks in Red Deer and other large Alberta Cities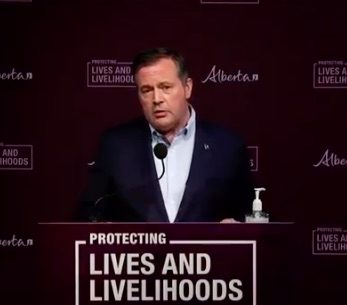 Targeted regional measures to bend the curve
New mandatory measures will address growing COVID-19 cases in hot spot communities across Alberta.
Targeted restrictions will apply to municipalities or regions where there are at least 350 cases per 100,000 people and 250 currently active cases.
New measures will apply to junior and senior high schools, and sports and fitness activities in these communities.
These targeted restrictions will remain in place for at least two weeks for any community or area that reaches this trigger. After 14 days, the enhanced measures will be lifted once the municipality falls back below the threshold.
Expanded public health measures
The following mandatory public health measures will come into effect for hot spot municipalities and regions:
Schools – Starting May 3
While schools remain a safe place and are not a main driver of community spread, in order to limit in-person interactions, all junior and senior high school students (Grades 7 and above) will shift to online learning.
K-6 students will continue in-classroom learning unless otherwise approved by Alberta Education to shift to online-learning.
Indoor fitness – effective April 30
All indoor fitness activities are prohibited. This includes:

all group physical activities, such as team sports, fitness classes and training sessions
all one-on-one lessons and training activities
all practices, training and games

Outdoor fitness activities may continue under provincewide restrictions currently in place, including individual or household one-on-one training with a trainer.
Indoor sport and recreation – effective April 30
All youth and adult indoor group physical activities, including team sports and one-on-one training sessions, are prohibited.
Outdoor sport and recreation activities may continue under provincewide restrictions currently in place:

Outdoor team sports where two-metre distancing cannot be maintained at all times (such as basketball, volleyball, soccer, football, slo-pitch and road hockey) remain prohibited.
Outdoor fitness training is allowed, as are physically distanced group fitness classes with a maximum of 10 participants.
Outdoor group physical activity with different households must be limited to 10 people or fewer and two-metre distancing must be maintained at all times.

All indoor recreation facilities must close. Outdoor recreation amenities can be open to public access unless specifically closed by public health order.
Curfew
The government will implement a curfew where case rates are significantly high, specifically case rates above 1,000 per 100,000, and if a municipality or region requests it. Details will be announced prior to any curfew being implemented.
All other current public health restrictions, including masking, physical distancing, prohibitions on social gatherings and working from home requirements remain in place provincewide.
Alberta's government is responding to the COVID-19 pandemic by protecting lives and livelihoods with precise measures to bend the curve, sustain small businesses and protect Alberta's health-care system.
Quick facts
Current communities with a case rate above 350 per 100,000 people and at least 250 active cases:

Fort McMurray
City of Red Deer
City of Grande Prairie
City of Calgary
City of Airdrie
Strathcona County
City of Lethbridge
City of Edmonton

Future updates for active case rates for municipalities and a map of those under enhanced restrictions will be available at alberta.ca.
Moving forward, targeted restrictions will be applied to any communities or regions with a case rate above 350 per 100,000 people and 250 active cases, and remain in place for at least two weeks.
If, after two weeks, the case rate falls below the threshold of 350 cases per 100,000 people, these targeted measures will be removed and only current provincewide restrictions will apply.
If a municipality goes below the threshold measure of 350 cases per 100,000 people before the two weeks are finished, the enhanced restrictions will still apply until the two-week period is over.
To prevent rural areas with small populations from being unfairly impacted, municipalities with fewer than 250 active cases will be excluded from the threshold.
Health officials will continue to closely monitor the spread of COVID-19 to assess whether additional action is needed to reduce transmission and when these restrictions are no longer required.


"We have no choice but to implement these targeted measures to slow growth and bend the curve and protect our health system over the next few weeks. These measures are layered on top of Alberta's robust public health restrictions and will buy a little more time for our vaccination program to protect more Albertans and win the race against the variants. We must respond with a firm stand against COVID-19 now so that we can enjoy a great Alberta summer."

"The highly transmissible variants of concern are a game-changer and in turn, we have to change our approach to be successful. No one person or community is to blame, but the evidence is showing that certain areas are experiencing significantly higher spread. To get cases in these municipalities under control, we must take additional action. By following these new restrictions and ramping up our vaccination program, we will be successful in winning this fight."

"I know Albertans, even those who have faithfully followed the health guidance and worked to keep not only themselves but their fellow citizens safe, are tired. But if we can muster the strength to make it through these next few weeks, we will allow our vaccination program a chance to protect more Albertans, and in end, we will get COVID-19 under control in Alberta."
Flames looking for 'foundation' after Game 2 loss: 'We're playing into their hands'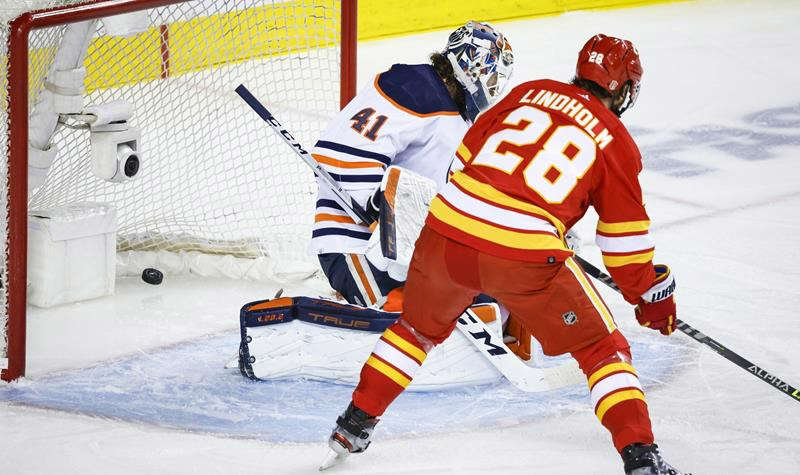 "We've got to clean that up."
Toffoli lamented his team's lack of discipline in a game that was there for the taking — especially early.
"We took too many penalties," the winger said after the Oilers connected on one of their six power plays. "We've got away from our type of game and started playing their game. When that happens they have guys that can do some of the things that they did.
"We didn't do a good job."
So why has Calgary strayed from a style that got the club to the top of the Pacific Division at the season's most critical juncture?
"I'm not really sure," Toffoli said. "It's something that we have to talk about within ourselves. At the end of the day, I've said last series as well, nobody's going to do it — it's only us.
"We have to find a way to get back to it and play five-on-five hockey and take over games."
Calgary jumped out to a 2-0 lead just over six minutes into Friday's contest after pushing ahead 3-0 in Game 2, but allowed Edmonton to find its footing.
"The main thing for us is just trying to keep it five-on-five," Hanifin said. "We're having good starts. We like our game at five-on-five.
"It's just when we start getting into those situations where it's four-on-four and stuff, it's not to our advantage, not our game, and they have success."
Toffoli, who won the Stanley Cup with the Los Angeles Kings in 2014, said the Flames simply need to get back to their old, trusted habits as the series now shifts to the Alberta capital.
"It's playoff hockey, it's not going to be perfect every single night," he said. "Things happen within a game and we have to stay composed.
"If we stay five-on-five we're in a good spot."
So far in this series, however, that's been easier said than done.
This report by The Canadian Press was first published May 20, 2022.
___
Follow @JClipperton_CP on Twitter.
Joshua Clipperton, The Canadian Press
Canadian Food Inspection Agency confirms another case of 'bird flu' in B.C.
RICHMOND, B.C. — The Canadian Food Inspection Agency has confirmed the presence of highly pathogenic avian influenza in a small flock of poultry in Richmond, B.C.
The agency did not provide information on the number of birds infected by H1N1, or the type of poultry.
It says while the so-called bird flu is not a food safety concern, it is spreading across the globe and anyone with birds must use preventive measures like securing their property by a fence.
It says small flocks are at risk of contracting viruses like avian influenza, especially if they have access to ponds or bodies of water known to be used by wild birds.
H1N1 can also be spread on the clothing and shoes of visitors and employees moving from flock to flock, through contaminated feed, water, bedding and farm equipment as well as via airborne particles and dust blown by the wind.
B.C.'s Agriculture Ministry said this week that avian flu had been found in a commercial flock in the Fraser Valley, home to 80 per cent of the province's poultry farms.
Avian flu cases have been confirmed in several other provinces, but no infections have been detected in humans.
This report by The Canadian Press was first published May 20, 2022.
The Canadian Press