It's Time for Some Perspective

Red Deer – Mountain View, AB
Over the past week there has been a significant amount of backlash over Alberta's decision to end remaining COVID-19 restrictions in mid-August 2021 and declare COVID-19 to now be endemic.
Much of the backlash has been directed towards the risk that this decision presents to our children. A recent video on CityNews went as far as to say that some parents are considering leaving the province as they no longer feel that classrooms are a safe place for their children.
I agree that every parent has the right to raise their children in the way they see fit, most notably, making decisions to best shield their children from unnecessary harm. With that said, the risk of COVID-19 to children has always been low and this fact needs to be highlighted. Fear mongering isn't helping.
According to statistics published by the Justice Centre for Constitutional Freedoms, the number of individuals aged 0-19 that passed away from COVID-19 as of June 25, 2021 was 13. While all deaths are tragic, it is important to analyze risk to our children logically and equitably.
According to Stats Canada the leading causes of death for those aged 1 to 14 in 2019 were as follows:
Malignant neoplasms (cancer) – # of deaths 114

Accidents (unintentional injuries) – # of deaths 112

Intentional self-harm (suicide) – # of deaths 32

Diseases of heart – # of deaths 17

Influenza & pneumonia – # of deaths 16
Given the above data, it appears like classrooms are a safe place for our children to be this fall. No need for masks, social distancing, or any other non-pharmaceutical mandates. Just kids being kids.
Libertarian Party Candidate for Red Deer – Mountain View, AB
From Cafe Owner to Political Activist at the heart of the Alberta Prosperity Project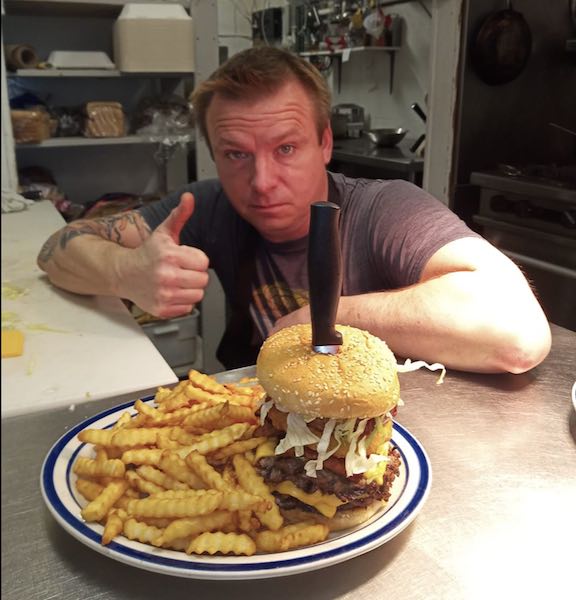 The COVID pandemic has turned Central Alberta Cafe Owner Chris Scott into nothing short of a lightning rod.
Many business owners grumbled and suffered through a couple years of mayhem due to wave after wave of COVID and the various restrictions affecting day to day operations. Where most business owners zigged, Scott, as they say… zagged.
Chances are you know something about his story as he's been in the news and seemingly on a never ending speaking tour ever since this all started.
You likely won't be surprised to know Chis Scott is still operating his cafe, still facing court charges, and heavily involved in trying to influence Alberta politicians.
No matter what side of this discussion you fall on, no matter what you think of the business owners, doctors, and religious leaders who stood in defiance of covid restrictions, this conversation will help you understand where those who have emerged as leaders of those who stood up to the health restrictions are putting their attention in the summer of 2022.
If you're interesting in learning more about the Alberta Prosperity Project.
If you're interested in WS Full Steam Ahead
Voting deadline looms in race to replace Jason Kenney as Alberta UCP leader, premier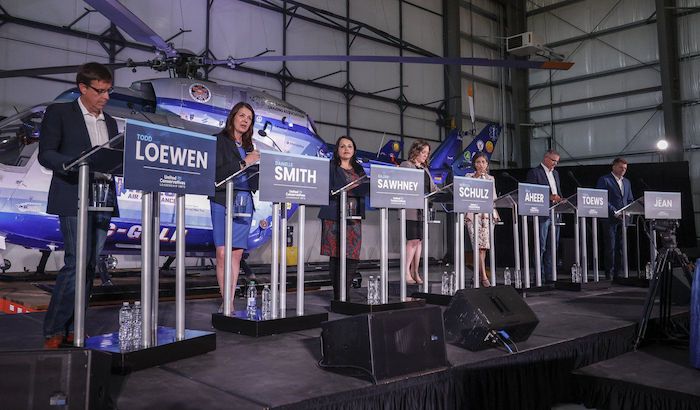 EDMONTON – It's deadline day to buy $10 Alberta United Conservative Party memberships to vote for the next leader and premier.
The party is accepting drop offs by 5 p.m. and online memberships until midnight.
The party will then go through the memberships and confirm information and expects to have the final tally ready in two weeks or so.
Seven candidates are on the ballot seeking to replace Premier Jason Kenney in the party's top job.
Kenney announced in May he was quitting after receiving a lukewarm 51 per cent support in a party leadership review.
The next key date in the race is the second debate, slated for Aug. 30 in Edmonton.
The candidates have been proposing a range of policy ideas from health care to education reform, but the focus of debate has been on how to leverage Alberta's relationship with the federal government to get a better deal in areas such as equalization.
This report by The Canadian Press was first published Aug. 12, 2022.