Investing In A Pandemic World
Launching an investment column in the midst of the biggest economic meltdown in investment history is a peculiar thing to do, and yet, here we are. Actually, the timing may be excellent: given the parameters and objectives of this column – how not to invest, as much as how to invest – what better time to wade in? If you're a seasoned investor, the past few months most likely have you huddled in the basement under the stairs, sucking your thumb and rocking back and forth. The market has been pounded, and justifiably so – the strategy of governments to contain COVID-19 involves essentially shutting down large sectors of the economy. One can easily surmise that industries like tourism, air travel, etc. will be in big trouble; the problem is determining how far the rot goes – if an airline fails, or many of them, what industries does it take down with it? In a highly interconnected world, the answers are not clear.
Rather than panic and throw in the towel though (as some investors appear to have done), it is wise to stop hyperventilating if you can and consider the landscape without the lens of panic. First, the pounding in the stock market simply erased the extraordinary gains made in the past several years. As of writing, the S&P 500 Index ETF (exchange traded fund, which invests in a basket of stocks that mirrors the S&P 500 companies on behalf of individuals) is now back at a level of two years ago. Today's data point might look like a disaster relative to the value of the portfolio 4 months ago, but that paper gain to the end of 2019 was a bit suspect anyway and most expected a market correction of some kind. Not quite like this one of course, but of some kind.
Second, governments around the world now have an arsenal of tools with which to stabilize economies. Or, more like they have a variety of smaller tools and one really big one: a great big freaking printing press to crank out money and shovel into the economy's engines. There are many arguments as to why this is a bad idea in the long run, and they may all be right, but over the past few decades these strategies have become the norm. Government-led monetary tinkering, on ever-larger scales, saved the financial world in the 2008-9 Great Recession by flooding the world with bank-stabilizing money, and that success convinced those central bankers that this tool has no practical limits. The world is now so interlinked and dependent on central bankers' policies that shouting about how they will destroy the financial world eventually is like a dog barking at a car. We need to think and act as though these policies aren't going away. Because they're not.
Governments, in this consumption-based world, can see the perils of allowing huge swathes of the global economy to perish. We may sneer = at a consumer-based culture, but we wet our pants when we consider the alternative. We need to learn to do things as cleanly as possible, but nowhere in the world does anyone want to see tourism grind to a halt, or people stop buying automobiles, or cosmetics, or any other mainstay of our economy.
As a result, those central banks and governments won't let it happen. They will pump in money, and they will ease restrictions as soon as possible to get things back to work. It is a challenging time to consider putting money in the stock market (if you're lucky enough to have some, and a job to boot), but some great companies are on sale in a huge way now. We can see, for example, that anything to do with the food/medicine/distribution systems is of critical importance. Given the fact that governments will print money to shove at anything the general population can't live without, it is safe to assume those sectors will pull through. Same as natural gas and other industrially-critical materials – the whole climate change narrative has been stuffed in a trunk for the time being. No one wants to face next winter with a natural gas industry that's gone out of business.
There is of course risk that the markets would continue to fall, based on the fact that there is so much uncertainty in the world with respect to demand erosion and recovery timing. But if the big blue-chip companies that provide our industrial lifelines go defunct and irreparably damage your portfolio, well, we'll all have much bigger problems to worry about.
For more stories, visit Todayville Calgary
Budget update proves Trudeau isn't serious about federal finances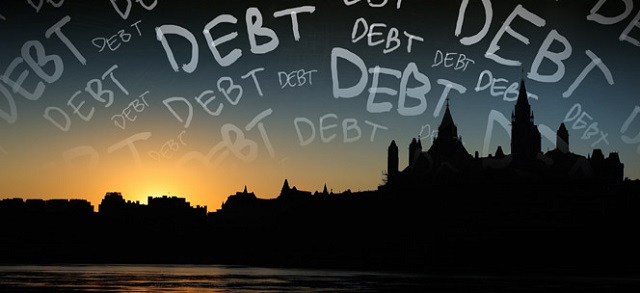 Author: Franco Terrazzano
"when you pay the GST on a hockey stick, a tank of gas or bar of soap, every penny will go to interest charges on the federal debt. In fact, interest charges will surpass federal health-care transfers next year"
Taxpayers should brace for impact based on the finance minister's latest projections.
Interest charges on the federal debt will go from $47 billion this year to $61 billion in 2028-29, according to the budget update.
But what does $61 billion mean to you?
Sixty-one billion is the same amount the government plans to collect with the GST in 2028-29.
So, in a few short years, when you pay the GST on a hockey stick, a tank of gas or bar of soap, every penny will go to interest charges on the federal debt.
In fact, interest charges will surpass federal health-care transfers next year.
Let the shock sink in just a little deeper: what could we do if it weren't for the federal debt?
We could virtually double federal health spending.
Or we could completely eliminate the GST in a couple years.
Somehow the government is communicating these perplexing projections with considerable calmness.
Finance Minister Chrystia Freeland claims "the foundation of our Fall Economic Statement is our responsible fiscal plan."
But last year the government spent $474 billion. And this year the feds plan on spending $489 billion. By 2029, the government will be spending $595 billion a year.
Pro-tip for Freeland: when you spend billions of dollars more every year, you're saving money wrong.
And all that spending comes on top of an already ballooned base line. Even before the pandemic, the Trudeau government was spending all-time highs. And that's after accounting for inflation and population differences.
Last year's $35-billion deficit will increase to $40 billion this year. The feds have no plan to balance the budget. And that's pushing up interest charges.
Again, brace yourself, because in 2028, federal debt interest charges will cost taxpayers $61 billion. For context, pre-pandemic interest charges were around $20 billion a year.
Meanwhile, if you're hoping for meaningful tax relief from this government, you shouldn't hold your breath.
"I absolutely understand that after three difficult years – with a global pandemic, global inflation, and global interest rate hikes – Canadians are worn out, frustrated, and feeling the squeeze," Freeland said. "What Canadians deserve today is for us to address the very real pain that so many are feeling."
The easiest and simplest way for Freeland to help Canadians is to stop taking so much money from taxpayers' wallets in the first place.
But Freeland and Prime Minister Justin Trudeau aren't even willing to provide the simplest forms of tax relief like ending the sales tax-on-tax at the gas pumps. The GST on the carbon tax alone will cost taxpayers $429 million this year.
The government isn't willing to end the anti-democratic escalator that increases alcohol taxes every year without a single vote in Parliament. Next year's hike will cost taxpayers about $100 million.
The government isn't even willing to extend the same relief to all Canadians that it gave Atlantic Canadian families and remove the carbon tax from everyone's home heating bills. The carbon tax on natural gas will cost the average family $300 this year.
The budget update is an admission that the government has a spending problem, but it still isn't serious about managing our finances or providing real tax relief.
The solution for Trudeau and Freeland should be simple: put down the credit card and pick up some scissors.
This column was originally published in the Toronto Sun on Nov. 24, 2023.
King's coronation cost taxpayers $534,000 and counting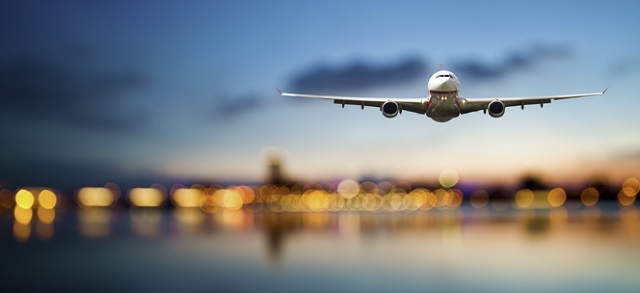 Author: Franco Terrazzano
Trudeau's troupe spent $305,188 on accommodations at the Edwardian Pastoria Hotels Ltd., a high-end luxury hotel chain in London. They also spent $45,760 at the Great Scotland Yard Hotel and $15,881 at the Southampton Row Hotel.
Prime Minister Justin Trudeau and the Canadian delegation to King Charles III's coronation racked up $534,675 in expenses during the three-day trip.
Final costs are expected to rise even higher as expenses are still being processed, according to access-to-information records obtained by the Canadian Taxpayers Federation.
"The King's coronation is a big event, but that doesn't mean taxpayers should be paying half-a-million dollars so more than 100 people can travel to England," said Franco Terrazzano, CTF Federal Director. "It seems like this government goes out of its way to bring along as many people as possible and to stay in the fanciest hotels."
Canada's delegation was 102 people strong – including 87 travelling with Trudeau and 15 travelling with Governor General Mary Simon. That means the cost per traveller was $5,241 for the three-day trip.
Trudeau's troupe spent $305,188 on accommodations at the Edwardian Pastoria Hotels Ltd., a high-end luxury hotel chain in London. They also spent $45,760 at the Great Scotland Yard Hotel and $15,881 at the Southampton Row Hotel.
Simon and her entourage spent $155,283 on rooms at the London & Regional hotel.
Bureaucrats bought $300 worth of wine and beer for the flights to London, then spent $555 at "Majestic Wine London" upon arrival, according to the records.
"Did taxpayers really need to pay for 102 people to travel to England, and did they each need to rack up an average bill of $5,000?" Terrazzano said. "And if bureaucrats want to delete a couple cold ones, they're paid more than enough money to pick up the tab themselves."
King Charles III acceded to the throne Sept. 8, 2022, following the death of Queen Elizabeth II. His coronation was held at Westminster Abbey May 6, 2023.
In addition to Trudeau and Simon, the Canadian delegation included various bureaucrats, several Indigenous leaders, a handful of youth leaders and astronauts Jennifer Sidey-Gibbons and Jeremy Hanson, among others.
Canada also sent a sizeable delegation to Queen Elizabeth II's state funeral in September 2022, racking up nearly $400,000 in hotel costs alone.
Included among those costs was a $6,000-per-night luxury suite at the Corinthia Hotel, which came with a marble bathroom and "complimentary butler service."
After bureaucrats refused to disclose who had stayed in the River Suite, the CTF filed an access-to-information request. In response, the government released the records, but redacted the name.
The CTF then launched a legal challenge to force the government to disclose who stayed in the suite.
Trudeau finally admitted he stayed in the $6,000 per-night luxury suite during President Joe Biden's visit to Canada in March 2023.
Documents obtained by the Toronto Sun in February revealed that federal bureaucrats were worried about the cost of hotels for the King's coronation in the aftermath of the earlier scandal over the $6,000-per-night luxury suite.
Writing to a bureaucrat at Global Affairs Canada, Davon Singh, Director of the Executive Office & Head of Visits at Canada's High Commission in London, wondered if the size of the Canadian delegation should be reduced to save on costs.
"Should we look into reduced numbers or stick with the amount you've currently sent us?" Singh wrote.
"I think we should keep our current numbers," read the response from the Visits Coordinator for Global Affairs Canada.