Interview with Canadian Breakout Artist Arlo Maverick
Arlo Maverick is an Edmonton-based hip-hop MC that has celebrated many successes. As 1/4 of the Edmonton hip-hop collective Politic Live, some of these accomplishments include three Western Canadian Music Award nominations, critical acclaim from accredited music sites in Canada and the US and national campus radio chart activity.
Arlo Maverick's sound explores Jazz, Electro, and Soul yet identifies itself as hip-hop. Growing up Arlo was influenced by his uncle's multi-genre record collection of Country Western, Funk, Gospel and R&B. His sound is a reflection of his diverse and rich musical upbringing.
Writing from his personal experiences Arlo Maverick connects with his fans one song at a time. Lyrically Arlo's music is a poetic narration of everyday life experiences. Be it songs about the innocence of falling in love, confronting one's inner demons, or the struggles of making ends meet, Arlo Maverick's music is as much about moving his audience physically as it is about moving them emotionally.
Stepping away from hip-hop's tradition of just an MC and a DJ, Arlo Maverick also performs with his live band. With influences like K-Os, The Black Keys and The Roots, Arlo's live show is a fun, energetic and interactive experience where the audience is freed of their inhibitions and exists in the moment. In addition to bringing his show to audiences throughout western Canada through tours, Arlo has also showcased at Canadian Music Week, Breakout West and the Edmonton and Winnipeg Jazz Festivals.
Evaluation Assistant – Part-time Casual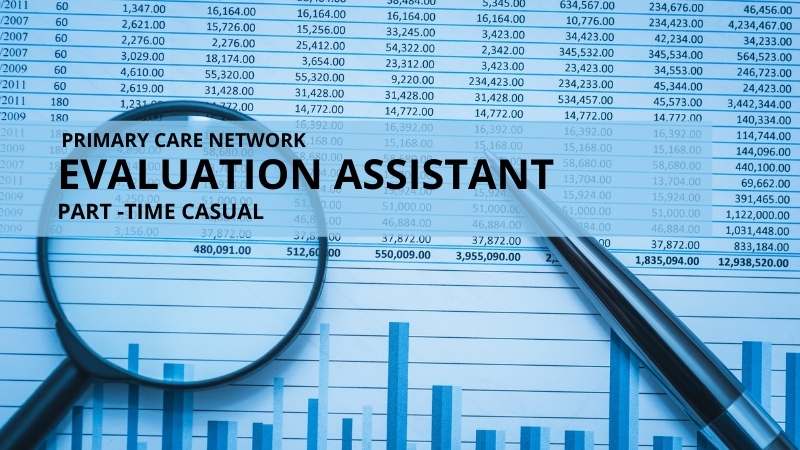 Evaluation Assistant – Part-time Casual
The Evaluation Assistant will be part of the Evaluation Team at the Red Deer Primary Care Network (RDPCN) working under the direct supervision of the Evaluator. The main responsibilities include data collection, data entry, as well as supporting both analysis and reporting for a broad spectrum of RDPCN programs and services. The successful candidate should be competent at working both independently and in a team environment; accurately managing data, and contributing to high quality reports and other deliverables.
Key Strengths of Candidates;
Bachelor degree in social sciences or health-related area
Experience in applied research or evaluation, quantitative and/or qualitative (minimum 2
years preferred)
Excellent command of Microsoft Excel, Word, Power Point and Outlook
Strong written and verbal communication skills
Detail orientated and organized
Able to work flexible hours with some evenings
and/or weekends.
This position is part-time casual, with varying hours
Act now. APPLY
Submit your curriculum vitae to [email protected] (with "Evaluation Assistant" in the subject line), or by fax to 403.342.9502. A full job description can be found at https://rdpcn.pcnpmo.ca/Careers.
Closing date: April 19, 2021 or until a successful candidate is found. Only candidates selected for an interview will be contacted.
City will identify potential locations for new homeless shelter by early May