"Behind the Grind"-Tonight at International Beer Haus
Ever tried to write a song? Maybe you're pretty good at it? Either way, you probably have a sense of how difficult, challenging, and rewarding it can be. Or maybe you just enjoy music and appreciate good lyrics and a musical hook.  The monthly Behind the Grind Songwriter Series is tonight and features a dynamic selection of Alberta-based songwriters including Red Deer's Pete Stone, Ross Stafford, and Markus Sommer along with Calgary's Craig Aikman.
The show has a "in the round" format.  The artists take turns telling a bit about the song and then performing it. It's an intimate experience because you learn about the song, and the process of creating it, and then you hear the result.  Fun and at times unpredictable.  Live music at its best. Doors open at 7:00, and show starts at 8:00. Come early and get a great seat. Tickets are $10 @ the door.
Friday night it's Duelling Pianos. Join  some of the area's top players as they show off with their best chops and and get the whole room singing, dancing and laughing along. International's Duelling Pianos happen every Friday. It's your answer to "what should we do tonight?" Reservations highly recommended.  CLICK HERE.
Here's what people say about Duelling Pianos: "So much fun!!! A great night of entertainment! The music is great and you can request to sing along with them or just have them play the piano and sing."
"This is a great place for both music and comedy. They play requests from the customers and are very talented. It is more fun than your typical bar."
Wed May 31st: Blues legend Harpdog Brown!  
And don't forget every Tuesday night is Open Mic night.  Bring you band, your friends, your instruments, and enjoy some of the area's best players laying it down in a relaxed and fun atmosphere.  Starts at 8:30.  Sign up at 8, Doors at 7.  Here's a recent story about the Open Mic nights.
Got something to celebrate? Whether its a birthday, stagette, company function or maybe it is as simple as your worst enemy moving out of the City… whatever the occasion, come celebrate with us!  With our $8.95 cover charge added to your bill, hanging out with us is easy. Let us take care of you for the night and reserve your table right here.
Support local and live music.  Learn more about the International Beer Haus.
Artist links:
Another sign of Red Deer returning to life – Museum + Art Gallery planning its Re-opening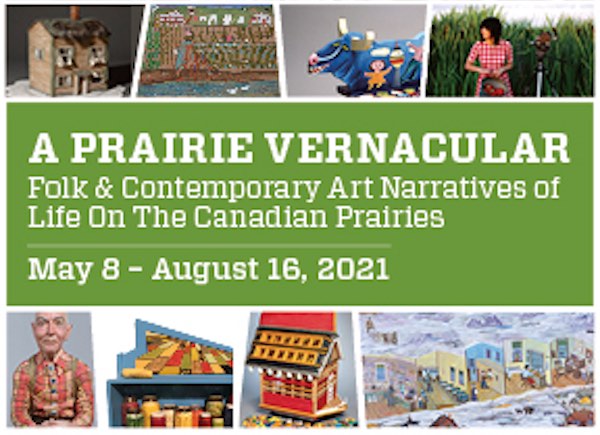 The Red Deer Museum + Art Gallery "MAG" is Re-opening 
The MAG is ready to welcome you back! The Red Deer Museum + Art Gallery plans to reopen to visitors on June 15th based on Stage 2 of Alberta's Open For Summer Plan. Visitors can check out the travelling art exhibit APrairie Vernacular: Folk & Contemporary Art Narratives of Life On the Canadian Prairies at the Red Deer Museum + Art Gallery (MAG), showing from now until August 16, 2021. This exhibit includes over 50 artists, 9 themes with an amazing collection of work. A Prairie Vernacular is a travelling exhibition curated by Jennifer McRorie and Joanne; organized and toured by Moose Jaw Museum and Art Gallery in partnership with the Esplanade and is funded by the Government of Canada and Department of Canadian Heritage. The opening hours will be Tuesday-Saturday from 10:00am – 4:30pm.Visits can be booked on the MAG website www.reddeermuseum.com .
A Prairie Vernacular Exhibit examines historic and contemporary representations of the vernacular in artistic practice on the Canadian prairies, considering the relationship of folk art to contemporary art produced in Alberta, Saskatchewan, and Manitoba. These representations of the vernacular not only adopt the materials, methods and/or motivations of a folk aesthetic, but speak to shared contexts and subject matter, either reflecting on memories and histories of life on the prairies or presenting visual narratives rife with humour, fantasy, myth, politics, religion, and the prairie gothic. Artists represented in the exhibition include historic and contemporary untrained or self-taught artists, as well as academically trained artists whose works speak to the vernacular, the locality and history of the Prairie.
Words from Executive Director, Lorna Johnson:  
The Prairie Vernacular exhibition is a delightful and affectionate look at the Prairies, through the eyes of artists. All of the artworks reflect a deep love of place, and the personal memories, reflections and fantasies that are rooted in the prairie landscape. It is wonderful to see how the so-called folk artists have inspired some of Canada's best-known artists to create works that celebrate prairie sensibilities. It is a lively and expansive show, and I hope visitors will soon be able to come and see it in person.  
Virtual Talks & Virtual Mini-Tours: 
Saturday, June 5, 2021 – 2 p.m.
"Indigenous Prairie Aesthetics" – Mini tour of Prairie Vernacular
Saturday, June 26, 2021 – 2 p.m.
"Memory and Memoria and the Everyday" – Mini tour of Prairie Vernacular
Saturday, July 10 – 2 p.m.
"Folk, Funk, Humor and Playfulness" – Mini tour of Prairie Vernacular
Thursday, July 22 – 6:30 p.m.
"Jude Griebel: The Influence of Prairie Folk Art on Contemporary Art
Practice" Artist Talk and Q & A
Saturday, July 24 – 2 p.m.
"Fantasy and the Surreal" – Mini tour of Prairie Vernacular
Saturday, Aug. 7 – 2 p.m.
"Prairie Gothic" – Mini tour of Prairie Vernacular
Thursday, Aug. 5 – 6:30 p.m.
"Place of Belonging" – Artist Talk and Q & A with Ken Housego
For more details regarding the exhibition A Prairie Vernacular contact Kim Verrier, Exhibitions Coordinator at [email protected]
Children's Festival will go ahead – Drive Thru Family Event on June 5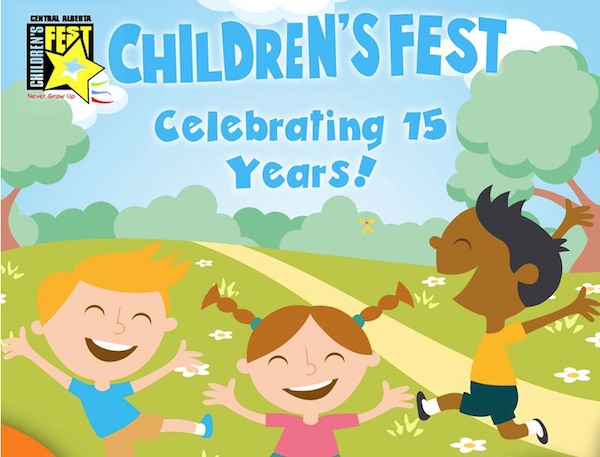 Celebrating 15 Years
"Bring the Festival to your Backyard"
Join us June 5 as we celebrate the 15th Annual Central Alberta Children's Festival at the "Bring the Festival to your Backyard" drive thru event!
We will have activity bags are full of games, activities, crafts and ideas to get you started with your own festival!
The activities in the bags are from community partners that we have enjoyed having at the festival over the last 14 years.
We are thankful for their support over the past years and with our drive thru event.
Everyone at the Children's Festival misses being in the park and seeing all of the families enjoying themselves.
Please share photos of your "Festival", tag us on FB (@CAChildfest) and IG (@familyservicesofcentralab) for a chance to win tickets to the 2022 Children's Festival!
We hope you have fun with these activities and we hope to see you next year in person.
Limited number of bags, first come first served while quantities last.  One bag per vehicle
Due to COVID regulations, everyone must stay in their cars.