Chuck Rose at Fionn MacCool's May 13th
Here's a look at the lineup over the next few weeks at Fionn MacCool's.  Don't forget Sunday's open mic with Paeton Cameron.  Grab your instruments, freshen up that voice and play some music in a fun and relaxed atmosphere.  There's food and drink specials throughout the event such as: Brunch from 11am – 3pm, Mimosas for .95, Buy 1 Get 1 for 1/2 off Appetizers, AND most importantly beer; Budweiser and Blindman Sour Sleeves for .95 all day long.
May-13 Chuck Rose
May-20 Andrew Scott
May-27 Brad Brewer
Jun-03 Cabots Crossing
Jun-10 Randi Boulton
Jun-17 Andrew Scott
Jun-24 Brad Brewer
Be sure to remember Fionn MacCool's Red Deer for Happy Hour!
Monday to Friday, enjoy the following drink specials from 3pm to 6pm…
Beer Sleeves 14oz – $4.95
Pints 20oz – $6.50
Tankards 23oz – $8.00
5oz house red or white wine $4.95
8oz house red or white wine $7.95
*4 for $12 shots all day long ! 1oz
Burt Reynolds, Swedish Berry, Porn Star, Crispy Crunch, Sour Jack, China White, Polar Bear,Banana Jack, Superman/superwoman or Sicilian kiss.
CLICK HERE for more about the fabulous Fionn MacCool's
Wild TV launches streaming app for hunting enthusiasts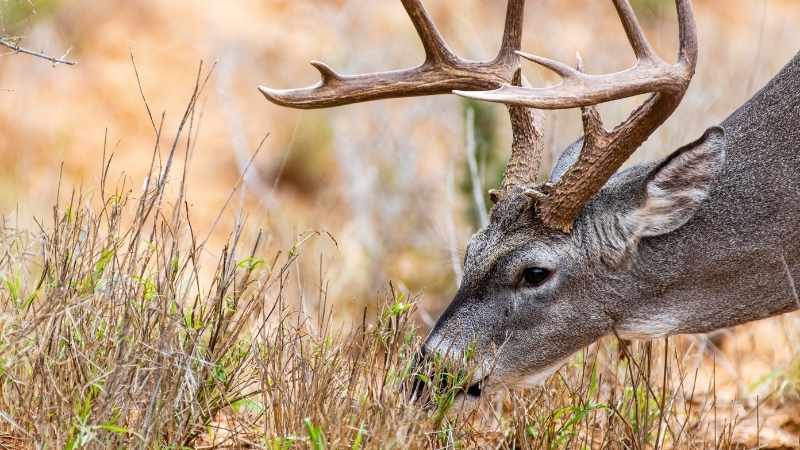 Wild TV launches streaming app for hunting enthusiasts
If you're a hunter, or an enthusiast, this new APP from Edmonton's Wild TV Inc might be the perfect addition to your entertainment options.
Wild Television Network (Wild TV), the number one hunting, fishing, and outdoor lifestyle television channel in Canada, is launching its subscription streaming service, The Wild TV App, to provide its fans in North America access to its trove of hunting content anywhere and anytime.
After running a successful linear TV channel for over two decades, Wild TV expands its services to offer hunting enthusiasts a new way to experience its unparalleled hunting content with The Wild TV App for only $4.99 per month or $39.99 per year.
The Wild TV App will feature shows made by hardcore hunters who share their stories, lessons and experiences from the most exceptional hunting environment globally – the Canadian Wild. It will also include the network's hit shows, including How to Hunt, The Edge, Trapping Inc., Mitchell Payment's Moment of Truth and Non-typical Nation, to name a few.
Ryan Kohler, President of Wild TV Inc., said the Wild TV App would complement their linear television service and help further realize their vision of building the strongest hunting community in the world by promoting excitement, wellness and conservation.
"The launch of The Wild TV App marks the beginning of a new era for us and our fellow Wilders. We know what makes a great hunting entertainment because we eat, sleep and breathe hunting. Every show in The Wild TV App is hand-picked by a hunting expert," he said.
"With The Wild TV App, we also want to bring people closer together and inspire them to get outside to hunt. We want to further strengthen the hunting community by entertaining, sharing knowledge and respecting the ecosystem," Kohler added.
The Wild TV App is available on all Apple and Android devices, Roku devices, Amazon Fire TVs and Fire Sticks, Samsung Smart TVs, LG Smart TVs, and the web www.wildtvplus.ca.
About Wild TV:
The Canadian wilderness has the best hunting in the world and we want you to explore what makes it so great. Wild TV is the only viewing platform for hunting enthusiasts made by hardcore hunters that share stories, lessons, and experiences from the most exceptional hunting environment in the world – The Canadian Wild.
Our shows are made by hunters, for hunters! We know what makes great hunting entertainment because we eat, sleep and breathe hunting. Every show is hand-picked by a hunting expert, who would rather be outside hunting.
We are Wild TV. Contact your local service provider to subscribe to our television channel today. Or click here to purchase the Wild TV APP and get access to exclusive hit hunting TV shows featuring some of the biggest names in the hunting world.
Red Deer Arts Council's fifth Open Studio Tour takes public behind closed doors in this two-day event!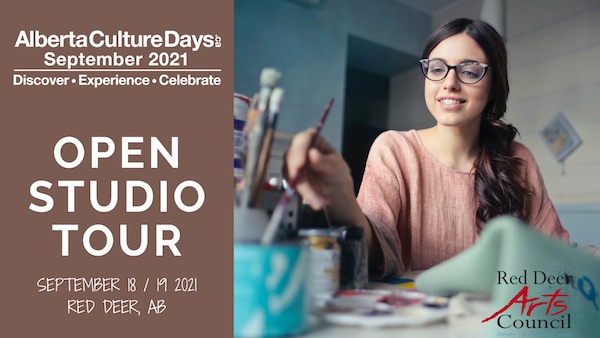 The Red Deer Arts Council is thrilled to announce its fifth Open Studio Tour, taking place September 18th and 19th, 2021! This is a self-guided tour of artist studio spaces and free to the public.
Seven visual artists in five studios bring you this amazing experience. They will open the doors to their private art studios from 10:00 am to 4:00 pm and welcome the public to see the process of creating fine art as each artist demonstrates their process. Fascinating techniques and works of some of Red Deer and area's most recognized artists will be on display for visitors.
This self-guided tour is free of charge. The artists will demonstrate the processes they use, and happily take questions about their media, style, technique, or anything related to art. Artists love to answer questions about their art!
Please Note: some artists are open both days, others open either Saturday or Sunday only. Please check each listing to see which artists are participating on that date or any additional hours they may host.
Download the complete list of artists and addresses HERE.
OPEN STUDIO TOUR LIST OF ARTISTS 2021
Saturday, September 18th Only – 10am to 4pm
Margaret R. Hall
Happy Yak Felt and Maggie's Millinery
48 Good Crescent, Red Deer, AB
[email protected]
403-346-8289
Margaret Hall is a fibre artist and enjoys fabricating whimsical functional items. Working mostly with wool, she enjoys exploring the sculptural properties of wool and combining hand felting and traditional millinery techniques to make unique hats.
Demo: Margaret will demonstrate the difference between blocking a hat with a hand felted hood and an industrially produced felt hood.
*****
Saturday, September 18th and Sunday, September 19th – 10 am to 4 pm
*Please note additional hour changes for individual artists
Susan Delaney
4611 – 48 Street, Red Deer, AB
403-341-9488
www.instagram.com/susandelaneyartist
Susan Delaney is currently making intriguing mixed media portraits and abstract compositions featuring photo image transfer, painting, drawing, collage, and embedded objects. Susan is also well known for her vibrant, expressive landscape paintings.
DEMO: Susan will be demonstrating image transfer and painting, including both deliberate and intuitive artistic decision-making.
*****
View Across the Vallery, Oil, 2021, Carol Lynn Gilchrist
Carol Lynn Gilchrist, ASA
Riverlands Artist Studio/Gallery IS
5123 – 48 Street (Alexander Way), Red Deer, AB
[email protected], 403-596-8890
www.clgilchrist.com
Carol Lynn celebrates the landscape in a range of media and styles. Her work in watercolour, acrylic, and oil are inspired by nature; skies and water worlds that are filled with light, colour and movement that are part real and part imagined. She has just opened her own studio and welcomes everyone to drop in and say hello!
DEMO: Carol Lynn will be working on a WIP (that's art speak for a 'work in progress') and will share her thoughts on composition and offer some plein air painting tips.
Guest Artist at Riverlands
Roberta Murray, ASA
Riverlands Artist Studio/Gallery IS
[email protected], 587-457-1201
www.robertamurray.ca
Roberta Murray is a full-time visual storyteller working in paint, pencil, and pixels. Roberta's work reflects her passions, dreams, and desires regardless of the medium she works in. Birds, wildlife, flora, and the land are all explored in her work. She tries to represent ordinary scenes in a poetic, expressive way to capture a fleeting mood or impression, not to mirror what is easily seen. "I don't paint the landscape. I paint the spirit disguised as a landscape."
*****
Country Sunshine-Watercolour, Marianne Harris
Marianne Harris
Paintwerx Studios
95 Piper Drive, Red Deer, AB
[email protected], 403-350-8106
Additional Hours: Friday 5 pm to 8 pm
Marianne creates 2D artwork in water-based media. Her work is prolific and varied in its subject, style, and size, from photographic realism to more semi-abstract pieces, often inspired from her photography. Her work is available at the A+ Gallery, and is also currently showing until October 11 in the Kiwanis Gallery at the Red Deer Library.
DEMO: Watercolour miniature landscapes demonstrating basic techniques.
Guest Artist at Paintwerx Studios
Winter Returns Again, Amanda Frost
Amanda Frost
Amanda Frost Artwork
95 Piper Drive, Red Deer, AB
[email protected], 403-596-6372
Additional Hours: Friday 5 pm to 8 pm
Amanda's artwork is bold and beautiful, from landscapes, to animals, or a combination of the two. Photographs are often used for reference, but colours from nature's palette are often improvised and enhanced. Her work can be seen at the A+ Gallery in downtown Red Deer.
Marlene Kallstrom-Barritt
Kallstrom Studio
5750 – 41 Street Crescent (West Park), Red Deer, AB
www.kallstromstudio.com, 403-307-3620
www.facebook.com/kallstromstudio
***Shortened Hours for Sunday, 1 pm to 4 pm
Marlene explores several water-based art mediums to create mixed media art that combines abstraction and realism. In other words, she plays with an alarmingly growing amount of art supplies to make paintings of familiar subjects done differently. Lately, she's been waxing watercolours and working on a new series.
DEMO: explaining waxed watercolours (and showing off latest art supply purchase)
The downloadable list of artists is available HERE.
The Red Deer Arts Council is a publicly funded, non-profit organization with a mandate to support all art forms and raise the profile of the arts in the community.