India Part 2- Terrific photos! Experience the Taj Mahal and Ganges with Gerry Feehan
India Part 2- Terrific photos help you experience the Taj Mahal and Ganges. This is the second in a four-part series on India
The Taj Mahal in Agra, India was commissioned in 1632 by the Mughal emperor Shah Jahan in memory of his favourite wife Mumtaz Mahal. Constructed of ivory marble inlaid with semi-precious stones, the Taj Mahal is described as the world's most perfect building. The Taj does not disappoint.
The grand mausoleum is best viewed in the early morning light, but some important foreign politico was in town so the grounds were closed to us plebeians. We had to view the edifice from Agra Fort, which lies across the Yamuna River.
Still, the ancient site in the hazy distance was stunning, with its four tall minarets framing the gigantic domed tomb. In 1658, after a succession battle, Shah Jahan's son had his father imprisoned in the Fort. The elder Shah was forced to live out his existence with a distant, tantalizing, maddening view of his beloved wife's final resting place.
The Taj Mahal grounds re-opened to the great unwashed later that afternoon – affording us the opportunity to avoid the morning crowd. As the sun set, we were able to quietly enjoy this architectural wonder with an intimate gathering of… about 10,000 souls. Did I mention India has a lot of people? (see Part 1 of the series.)
"India? Are you nuts? Join Gerry for part 1 of his series on India.
Every morning, before he could open his mouth to explain where we were going and what we'd see, eat and do that day, we'd greet our guide Anoop Singhal with a preemptive, "What's the scoop, Anoop?" Then he'd regale us with the remarkable things we were to consume – visually and gastronomically – that day.
And throughout the adventure, with ceremonial kirpan rattling by his side, driver Devinder Singh navigated us safely through the byways of Rajasthan and Uttar Pradesh, his horn a constant presence, firmly announcing our arrival in every hamlet, village and town.
When we flew to Varanasi to visit the sacred waters of the Ganges, Singh Ji drove through the night, met us at the airport and safely delivered us to our luxurious accommodation.
It was on the short drive into Varanasi that we saw our first corpse.
Supplicants bathe in the sacred GangesIt is the desire of every devout Hindu to be cremated along the banks of the Ganges River, ashes then spread into the sacred water. Such a fortuitous departure from life enhances the deceased's opportunity to be transported to heaven and escape the cycle of reincarnation, rebirth.
What we had seen on the way into town was a body, brightly wrapped in funerary attire, drawn in an open cart and bound for a wooden funeral pyre.
Late that afternoon, after navigating Varanasi's warren-like alleyways and descending the stone steps of Manikarnika Ghat to the riverbank, we rowed quietly out into the soft Ganges current. Orange flames danced from a score of burning pyres, each mimicking the brilliant Indian sunset.
Downstream, supplicants released floating offerings of lit candles set in yellow marigolds, while men and women – pilgrims from all over India – stepped into the water to cleanse themselves and sip the holy elixir.
Despite encouragement from the locals we did not partake in the ritual of drinking directly from the blessed Ganges. A Canadian doctor I met on a scenic point overlooking the river warned that to do so was to invite, "the 30 day, 30 pound diet."
As darkness descended we drifted silently, watching a growing multitude of funerary blazes illuminate the shore. The effect was ethereal, apocalyptic.
In the morning the mood at breakfast was somber. Our time with Mr. Singh and our wonderful guide Anoop was over. We were headed to Mumbai to begin the next leg of our journey. Before we left for the airport, Anoop Ji surprised us with a private yoga session in the garden of the Taj Gateway, our fabulous Varanasi hotel.
After a lot of "ohms", some deep breathing and much stretching, the yogi insisted we finish the session with a laugh – literally. So, we all forced a grin that morphed to a chuckle and eventually became a contagious guffaw. Soon the whole group was howling with a genuine, fall on your yoga mat, belly laugh.
The mood had swung and we were all smiles as we boarded the plane for Mumbai.
Next time: the slums of Mumbai.
If you go: Explore India from Vancouver B.C., www.exploreindia.ca, capably and professionally handled all aspects of our private month-long tour – air and land travel, hotels, meals, guides, drivers, entrance fees and activities – for one all-inclusive price.
"India? Are you nuts?" Join Gerry for Part 1 of his series on India.
Thanks to Rod Kennedy and Kennedy Wealth Management for helping to make this series possible.
Todayville Travel: Home-Swapping and Hard-Falling In Whistler
Gerry Feehan explores Cape Breton Island
The Canso Causeway connects mainland Nova Scotia to the island of Cape Breton. As we drove across the span on a crisp autumn day, the ebb tide was pulling westward, hard through the Canso Strait. We stopped at the Port Hastings visitor's centre where a pleasant woman bid us welcome and told us we were in luck, "You're just in time for the Celtic Colours." Being an observant fellow, I had already noted the changing season—the brilliant oranges and reds of the Maritimes' fall foliage. And I smartly told her so. "Oh, no," she laughed, "Celtic Colours isn't about the leaves. It's our annual autumn festival." For nine days every October the entire island hops with a chorus of Cape Breton traditions: ceilidhs, live music, spoken word and dance performances, all celebrating the island's rich history and culture.
But before we did any festival going, it was exploration time. Cape Breton is a marvel of twisting vistas, glorious hikes, great food—and friendly people. En route to the world-renowned Cabot Trail in Cape Breton Highlands National Park we took a circuitous path, skirting Bras D'Or Lake (not really a lake, more a brackish inland sea). Along the lakeshore near Big Pond we stopped and paid homage to Rita McNeil at the late singer's eponymous Tea Room. When we finally arrived at Ingonish Beach Campground on the National Park's southeast border, it was late in the day. We ate dinner and hit the hay. There was a big hike planned for the morning: Franey Trail, a long steep climb to a panoramic viewpoint from which one looks down on the Clyburn River canyon spilling into the Atlantic Ocean. Admiring the view at the summit, we chatted quietly with a young local couple who were proud to tell us the history of the region, their Scottish heritage and the hard lives their ancestors had endured on land—and at sea, which they wistfully stared out as they shared the memory.
That evening we dined luxuriously at the historic Keltic Lodge and later, over a digestif in the leathery lounge, struck up conversation with a European tourist. "Don't you think Cape Bretoners are the friendliest people on earth?" I asked. We had been overwhelmed by Maritime hospitality. Looking puzzled, he answered dryly, in a thick accent, "I have had only a few weeks here, so I am not yet able to arrive at this conclusion." Tough sell, those Germans.
When we awoke the air was cool, crisp and clear—a perfect day for an autumn sojourn on the Cabot Trail, which loops for 298km around the northern tip of Cape Breton. We cruised counterclockwise from Ingonish. Our first stop was White Point where the harsh Atlantic  batter stony cliffs along the island's unprotected north shore. Then we began a twisting ascent through the lush Acadian forest to Cape Breton's central highlands. The display of foliage was magical. Maple, beech and birch all boasted their brightest fall colours in hues of red, orange and yellow. And, as if frozen in the windless air, the trees had yet to drop a single leaf. It was a palette of autumn perfection.
I pulled the motorhome into a serene overlook. Florence and I sat in silence, gazing through the windshield at the crimson and gold majesty. Suddenly, and before I could exit the vehicle to snap a picture, three vanloads of tourists pulled in, sprung from their seats and began frantically taking photos. Abandoning the hope of any verdant solitude, I instead jumped into the cacophonous human fray and started taking shots of tourists taking pictures.
We set up camp that evening at quiet MacIntosh Brook near Lone Shieling, where 350 year-old sugar maple trees stand sentinel over a long-abandoned Scottish crofter's hut. Despite the quiet, I didn't sleep well that night, for there was a menacing giant lurking in my future: Cabot Cliffs Golf Links.
You may have read my charming story about golf in Ireland – and how the Irish courses were the most beautifully humiliating courses I had ever encountered. Well, Cape Breton Island has retained its Celtic tradition not only in music and dance but also in its fondness for brutal but alluring links golf. Cabot Cliffs is equal to the best of its turf cousins across the sea. I was fortunate to secure a tee time—and a private caddy—to enjoy this spectacular course.
After the (humbling) golf interlude, we re-dedicated ourselves to exploration by foot with a last hike, on the Skyline Trail on Cape Breton's west coast. Although crowded, the traipse was enjoyable and the ocean views breathtaking. On a clear day (which we experienced) one can see the white cliffs of Quebec's Magdalen Islands shining distantly in the Gulf of St Lawrence.
With tired feet—and badly in need of food and drink—we arrived late at Cheticamp Campground. I noticed a sign announcing that the Harbour Restaurant in this quaint Acadian village offered a free shuttle for patrons. I phoned, booked a reservation and requested a ride. 15 minutes later a car pulled up to our campsite and a pleasant lady with a French-Canadian accent said, "Hop in." It was Lorraine LeBlanc, the restaurant owner. And after a great chow down on Morue en Cabane (slow-cooked cod, chives and pork scraps) and Lorraine's famous Apple Garden cake, she returned us to our campsite. Now that's Cape Breton hospitality! Despite my inherent thriftiness, I left a reasonable tip.
Our time in the Highlands was coming to an end and still there was the Celtic Colours to enjoy. The festival venues are island-wide but many artists bunk each night at the Gaelic College in St Ann's near Baddeck (Alexander Graham Bell's summer stomping grounds). Widely scattered venues result in a long, dark drive on narrow roads back to St Ann's after a day of performing. But for the tireless musicians the party carries on—with impromptu jam sessions lasting well into the wee hours.We arrived in St Ann's on the last night of the Festival. We boon-docked in the Gaelic College parking lot. The Celtic Colours finale was scheduled to begin very late, past 12:00am—and well past our bedtime—so, after a parking lot BBQ, we lay down for a disco nap, awaking after midnight to the sound of instruments being tuned. It was a raucous evening, hosted by the effervescent humour of singer-songwriter Buddy MacDonald. It was past 4 am when the last fiddle was packed unwillingly into its case. We trundled off to bed…  and enjoyed a well-deserved Celtic sleep in.
Gerry Feehan is an award-winning travel writer and photographer. He lives in Kimberley, BC.
Thanks to Kennedy Wealth Management for sponsoring this series.  Click on the ads and learn more about this long-term local business.
Todayville travel writer Gerry Feehan wins national Travel Media Association award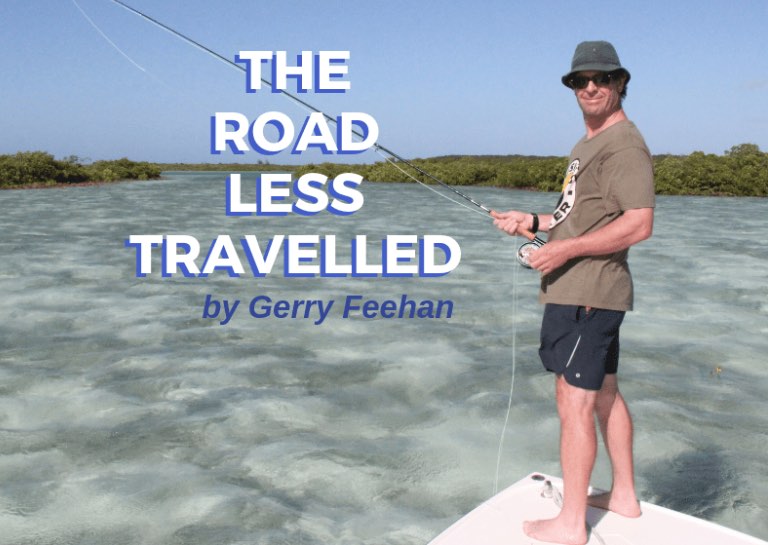 Todayville is very proud to share that our travel writer Gerry Feehan has been honoured with a top award by the Travel Media Association of Canada (TMAC). TMAC is Canada's premiere travel writer's organization.  At the 2021 TMAC annual national conference and awards Gerry was awarded first place in the 'Best People Photograph' category.
We interviewed Gerry to find out more about this award as well as his unique and very entertaining approach to travel writing.
This award is Gerry's fifth as a travel writer and photographer.  Two of the photos he submitted for awards in 2021 are from this same remarkable article.  Click to see a lineup of amazing images from "Taj Mahal and the Ganges River – India Part 2"
India Part 2- Terrific photos! Experience the Taj Mahal and Ganges with Gerry Feehan
Todayville congratulates our distinguished travel writer Gerry Feehan.
We'd also like to thank all the sponsors of these features from over the years, especially our current sponsor, Rod Kennedy or RBC Dominion Securities. Please  take a moment  to  learn  about  Rod  by clicking on the link below.