In a world ruled by fear, where do we turn?
It has been said that there are no atheists in fox holes.
During any time of armed conflict, that adage is true, whether it was WWI, WWII, the Vietnamese Conflict, the Boer War, Afghanistan, the Gulf War, the Napoleonic Wars, the Peloponnesian Wars or the Crusades.
After studying history, I believe that our modern age is not the first to use disinformation and media spin to control and direct populations.
Umberto Eco, in his novel the Prague Cemetery, writes of a late 19th Century spin doctor/document forger who reimagines historic documents to either support or discredit governments and individuals for personal gain.  The 'writer' is without loyalty, morals and scruples and is a master manipulator who counts human lives and friendship as the cost of business.  Under his master hand, his employers direct him to sabotage, murder and ruin men of good character and intent.
I had thought that my re-reading of this tome was coincidental, but the more I dig into the 400 plus page novel I realized that Eco could be writing about the world of today, not the 1870s or 1890s.
While I have not read the Art of War, I can imagine that the tactics recommended in that classic work are also topical.
The conclusion that is obvious and easy to reach is that the games that the politicians have been playing  are not new, nor are their techniques modern.  It is only the method that we handle the misinformation and sleight of hand that is different.  The internet with Facebook, YouTube and Twitter have merely accelerated the pace and penetration of deception.
That said, I will not discuss the minutiae of the Covid 19 narrative, but only to say that those behind the scenes will either be seen as guilty of government over reach and medical over reaction, or the architects of a new tomorrow.
Either way, the consequences of decisions made by governments and medical organizations does not change one immutable fact.
I will re-state my original theses.
There are no atheists in our pandemic present.
I believe that God is in control, and that he does not allow anything out of His will to occur to allow those created in His image to turn to Him in humility for redemption.
If we accept the basic tenet that we have  been created by an omniscient God, and that our days are indeed numbered no matter what circumstance we find ourselves in, then we can logically and faithfully state a few things.
If our days are numbered, then it does not matter what we do.  He knows when we will be called home, pandemic or not.
All authority is God given, to governments, presidents, prime ministers, premiers and mayors, so IF our rulers are God fearing, they will act reverently and responsibly. IF they do not and are not God fearing, then they will be removed and the results of their sinful decisions will come to them on the day of their judgement.  It is not the role of any leader to BE God to their country, but to SERVE God…if we presume to act as God and see ourselves as all powerful and all wise, we will be shown to be fools and earn the reward for our arrogance.
We are told numerous times in the Bible that we as sinners (no matter what circumstance led us there) can call on the Lord and he will redeem us according to His everlasting love. (Psalm 107)  So, in the midst of pandemic, floods, war or conflict, God will save us in his wisdom according to His great will.
Free will gets us in trouble. As King David found with Bathsheba, yet David was redeemed by God and through that, his lineage was honored.  Those medical researchers who have developed those venomous viruses we have been threatened by will face judgement at the throne of God.  If we make good choices, then our world will benefit from our knowledge, not reel in death.
God is in control. He has the victory (see the last chapter of Revelation).  We are to live IN victory and give Him the glory and honor of a well lived life.
That all said, if we do not accept the tenet that we have been created by an omniscient God, then our present state could be one of depression, anger, violence and fear.  Any one of these negative outcomes lead to extremism movements and an incredibly unhealthy mental and moral state.   That is what we have seen over the last year with riots in the US and Canada, with demonstrations we once thought impossible, with historic monuments being defaced and destroyed and even professional sports bowing to social movements rooted in Communism.
While all these scenarios carry on, those who see beyond the headlines and conflicts, it is obvious that we are in the midst of a major spiritual battle.  Our world view tells us that we are to fear, to hide, to mask up and physical distance and to remember that 'we are in this together,' and that 'we will get through this together.'
ON the other side of the theological coin, God is in control and we are not to stop living and love as we have been taught to.  We are not to live in fear but rather live knowing that it is only through faith, hope and love that mankind has any future.
In short:  Fear and sin leads to death and Faith leads to life everlasting.
When we are faced with uncertainty, we need to realize that that we are powerless without God.  Covid19, heart attack, cancer, emphysema and other potentially fatal ailments along with sin and the results of sin will not take us away from the Love of God.  His grace for forgiveness is eternal.
The difficulty that we, as modern day citizens struggle with is the battle between media messages that lead us to believe that a vaccine and more governmental intervention (regulations) will save us.  Their economic policies will save our businesses and livelihood.
That is the lie, only God CAN (and will) deliver us from evil and bless those who honour and revere Him.  We have to choose to live in the promises of God, not the lies of man.
As men and women of God, we need to rest and trust underneath the pinion feathers of our mighty Eagle and see the world through the eyes of Jesus, not through eyes tainted by fear and faithlessness.
"The elephant in the room is early treatment works." Doctor testifies covid can and should be treated.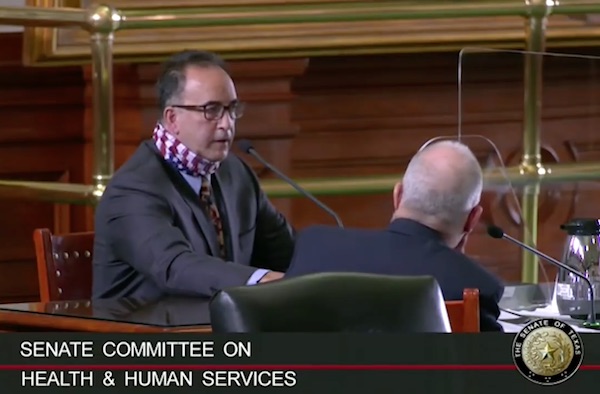 In the early months of the covid pandemic, doctors were unwilling to use what they felt, and what they were told would be ineffective, experimental drugs to treat their patients.  But Houston Doctor Richard Urso refused to send his patients away without trying to help.  Dr. Urso was an early proponent of drugs which became controversial in the media.  He was accused by three of the patients he successfully treated, of malpractice.  It took months, but eventually the Texas Medical Board dismissed the charges and stated the treatment offered by Dr. Urso was in fact, appropriate.  Urso has yet to lose a single patient to covid.
In March, Dr. Urso was invited to testify as the Texas Senate Health and Human Services Committee examined how that state's medical system approached the covid challenge.
Within two days of this testimony (March 10) the Texas Senate introduced legislation to mandate information on early treatment be provided to every positive covid-19 patient.  The key now is for doctors to act.
Click below to see another remarkable testimony from Dr. Peter McCullough.
There's another way to end the pandemic. Doctors can knock covid out with treatment
Canada to get 1 million vaccine doses this week with only Pfizer delivery scheduled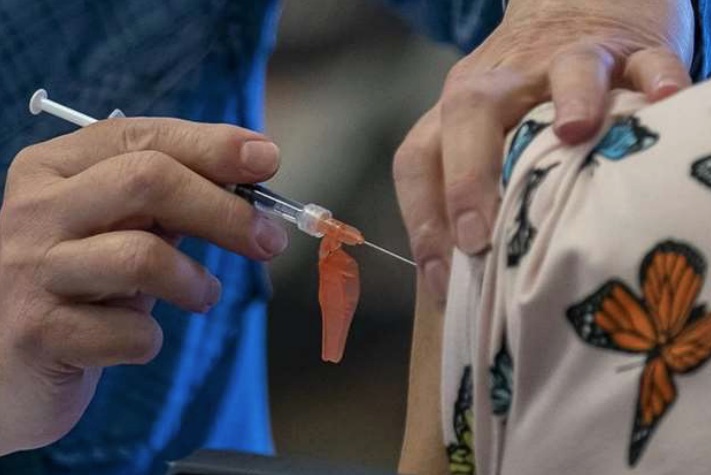 OTTAWA — The recent flood of COVID-19 vaccine doses into Canada is expected to wane this week, with a little more than 1 million shots scheduled for delivery over the next seven days.
Canada has fielded vaccine deliveries from various pharmaceutical firms in recent weeks amid dramatic spikes in COVID-19 case counts across the country.
Yet the Public Health Agency of Canada says the only shipment expected this week will come from Pfizer and BioNTech, which have been consistently delivering more than 1 million doses each week since March.While Canada received more than a million combined doses of the Moderna and Oxford-AstraZeneca vaccines last week, the Public Health Agency is not expecting any of either over the next seven days.

Moderna, which delivers shots every two weeks, is scheduled to ship more than 1.2 million doses to Canada the week of April 19.

Canada has also approved a vaccine produced by Johnson and Johnson, but it is not clear when the first of those doses will be delivered.

The federal government is hoping this week's lull in deliveries will be the exception, with Public Procurement Minister Anita Anand promising on Friday that millions more shots are on their way in the coming weeks and months.

"We are accelerating rapidly in terms of our deliveries," Anand said. "We have moved 22 million doses from later quarters to earlier quarters in the year, including … 44 million doses expected prior to the end of June."

The rush to get vaccines into Canadians' arms has grown more urgent as Canada continues to see a massive spike in the number of new COVID-19 infections.

Thousands of new cases were reported on Sunday, including a record 4,456 in Ontario alone. Dr. Theresa Tam, the country's chief medical health officer, noted admissions to intensive care units surged 23 per cent last week compared to the one before and said the Canada is approaching the peak of the current pandemic wave.

Tam said many of those getting sick are younger than in previous COVID-19 surges, which experts have blamed on virus variants that are spreading across the country.

That has prompted some provinces to start looking at changes to how they are distributing their vaccines.

More than 10 million doses had been distributed across Canada as of Sunday afternoon, according to covid19tracker.ca, with nearly 8 million having been administered.

Almost 20 per cent of the population has received at least one shot.

This report by The Canadian Press was first published April 12, 2021.

Lee Berthiaume, The Canadian Press