In a world ruled by fear, where do we turn?
It has been said that there are no atheists in fox holes.
During any time of armed conflict, that adage is true, whether it was WWI, WWII, the Vietnamese Conflict, the Boer War, Afghanistan, the Gulf War, the Napoleonic Wars, the Peloponnesian Wars or the Crusades.
After studying history, I believe that our modern age is not the first to use disinformation and media spin to control and direct populations.
Umberto Eco, in his novel the Prague Cemetery, writes of a late 19th Century spin doctor/document forger who reimagines historic documents to either support or discredit governments and individuals for personal gain.  The 'writer' is without loyalty, morals and scruples and is a master manipulator who counts human lives and friendship as the cost of business.  Under his master hand, his employers direct him to sabotage, murder and ruin men of good character and intent.
I had thought that my re-reading of this tome was coincidental, but the more I dig into the 400 plus page novel I realized that Eco could be writing about the world of today, not the 1870s or 1890s.
While I have not read the Art of War, I can imagine that the tactics recommended in that classic work are also topical.
The conclusion that is obvious and easy to reach is that the games that the politicians have been playing  are not new, nor are their techniques modern.  It is only the method that we handle the misinformation and sleight of hand that is different.  The internet with Facebook, YouTube and Twitter have merely accelerated the pace and penetration of deception.
That said, I will not discuss the minutiae of the Covid 19 narrative, but only to say that those behind the scenes will either be seen as guilty of government over reach and medical over reaction, or the architects of a new tomorrow.
Either way, the consequences of decisions made by governments and medical organizations does not change one immutable fact.
I will re-state my original theses.
There are no atheists in our pandemic present.
I believe that God is in control, and that he does not allow anything out of His will to occur to allow those created in His image to turn to Him in humility for redemption.
If we accept the basic tenet that we have  been created by an omniscient God, and that our days are indeed numbered no matter what circumstance we find ourselves in, then we can logically and faithfully state a few things.
If our days are numbered, then it does not matter what we do.  He knows when we will be called home, pandemic or not.
All authority is God given, to governments, presidents, prime ministers, premiers and mayors, so IF our rulers are God fearing, they will act reverently and responsibly. IF they do not and are not God fearing, then they will be removed and the results of their sinful decisions will come to them on the day of their judgement.  It is not the role of any leader to BE God to their country, but to SERVE God…if we presume to act as God and see ourselves as all powerful and all wise, we will be shown to be fools and earn the reward for our arrogance.
We are told numerous times in the Bible that we as sinners (no matter what circumstance led us there) can call on the Lord and he will redeem us according to His everlasting love. (Psalm 107)  So, in the midst of pandemic, floods, war or conflict, God will save us in his wisdom according to His great will.
Free will gets us in trouble. As King David found with Bathsheba, yet David was redeemed by God and through that, his lineage was honored.  Those medical researchers who have developed those venomous viruses we have been threatened by will face judgement at the throne of God.  If we make good choices, then our world will benefit from our knowledge, not reel in death.
God is in control. He has the victory (see the last chapter of Revelation).  We are to live IN victory and give Him the glory and honor of a well lived life.
That all said, if we do not accept the tenet that we have been created by an omniscient God, then our present state could be one of depression, anger, violence and fear.  Any one of these negative outcomes lead to extremism movements and an incredibly unhealthy mental and moral state.   That is what we have seen over the last year with riots in the US and Canada, with demonstrations we once thought impossible, with historic monuments being defaced and destroyed and even professional sports bowing to social movements rooted in Communism.
While all these scenarios carry on, those who see beyond the headlines and conflicts, it is obvious that we are in the midst of a major spiritual battle.  Our world view tells us that we are to fear, to hide, to mask up and physical distance and to remember that 'we are in this together,' and that 'we will get through this together.'
ON the other side of the theological coin, God is in control and we are not to stop living and love as we have been taught to.  We are not to live in fear but rather live knowing that it is only through faith, hope and love that mankind has any future.
In short:  Fear and sin leads to death and Faith leads to life everlasting.
When we are faced with uncertainty, we need to realize that that we are powerless without God.  Covid19, heart attack, cancer, emphysema and other potentially fatal ailments along with sin and the results of sin will not take us away from the Love of God.  His grace for forgiveness is eternal.
The difficulty that we, as modern day citizens struggle with is the battle between media messages that lead us to believe that a vaccine and more governmental intervention (regulations) will save us.  Their economic policies will save our businesses and livelihood.
That is the lie, only God CAN (and will) deliver us from evil and bless those who honour and revere Him.  We have to choose to live in the promises of God, not the lies of man.
As men and women of God, we need to rest and trust underneath the pinion feathers of our mighty Eagle and see the world through the eyes of Jesus, not through eyes tainted by fear and faithlessness.
Are you an essential worker in the time of COVID?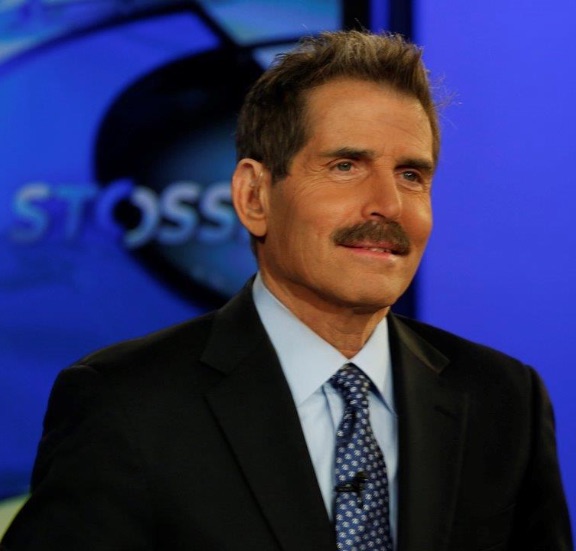 This is thought provoking article from 19 time Emmy Award winning journalist John Stossel.  You may be familiar with Stossel who spent decades with 20/20 and Good Morning America on ABC.
The Dallas Morning News called him "the most consistently thought- provoking TV reporter of our time." The Orlando Sentinel said "he has the gift for entertaining while saying something profound."
Stossel left television news to create Stossel TV.  He's hoping short videos and the freedom of not working for a network will help him educate young people in a way not possible when he worked with television news shows.  John Stossel started a non-profit to educate youth about the free market.  About 10 million students a year discuss liberty and free markets through Stossel in the Classroom.
While his weekly videos are both entertaining and informative, this particular video will certainly appeal to a much wider audience during the days of restricted businesses and higher unemployment due to the COVID19 crisis.
Alberta may follow B.C.'s lead on faster rollout of first COVID-19 dose
EDMONTON — Alberta's health minister says the province is considering whether to follow British Columbia in extending the time between COVID-19 vaccine doses.
Tyler Shandro says a committee of COVID-19 experts is analyzing emerging data and a decision is coming.
The B.C. government announced Monday that it will extend the wait between first and second doses to four months to get more people vaccinated overall in a shorter time period.
B.C. based its decision on data coming from the United Kingdom, Israel and Quebec that showst the first dose of vaccines is 90 per cent effective.
When Moderna and Pfizer-BioNTech began distributing their vaccines late last year, it was recommended the first and second shots be completed within about six weeks maximum to be fully effective.
The Oxford-AstraZeneca has also been approved for use in Canada, but a national panel of vaccine experts is recommending it only be given to people under 65 – a guideline Shandro says Alberta will follow.
This report by The Canadian Press was first published March 2, 2021
The Canadian Press