How concerned should we be about the Delta Variant?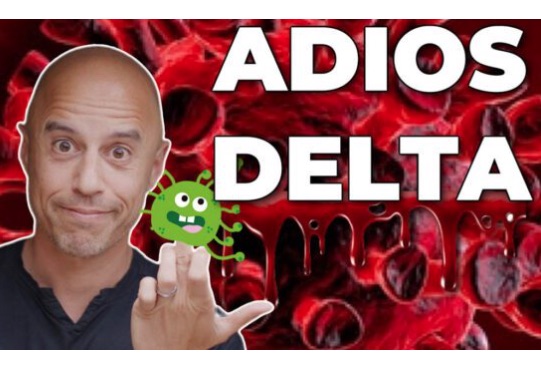 As covid case numbers rise in the middle of summer a lot of North Americans are becoming extremely concerned and expecting the worst. Protestors are demanding the Alberta government return to mask mandates and covid restrictions. Some parents are speaking out about their fear for the return to school. In Quebec, Premier Francois Legault has announced an incoming vaccine passport in response to Delta. So just what level of concern is appropriate here?
Dr. Zubin Damania, a UCSF / Stanford trained internist and founder of Turntable Health, feels we probably don't need to panic. Why not? Well in India where the Delta variant came from, cases plummeted just as quickly as they rose. Great Britain has experienced the same mysterious sudden and conclusive decrease in cases, despite gloomy predictions. In Britain, likely due to the level of vaccinations among the most vulnerable, death rates were only one fifteenth where they were in the winter.
In this video Dr. Damania, known by his pseudonym "ZDoggMD" explains that despite fearful predictions, he expects the Delta Variant to wain over the next month or so.
Guess what: pandemic dynamics are complex. Let's stop reducing them to mask mandates and indoor dining, OK? Article link, audio podcast, transcript, and more: https://zdoggmd.com/delta-crash
Here's a link to the article this video is based on
Jail 'Freedom Convoy' organizer Tamara Lich again, Crown argues in Ottawa court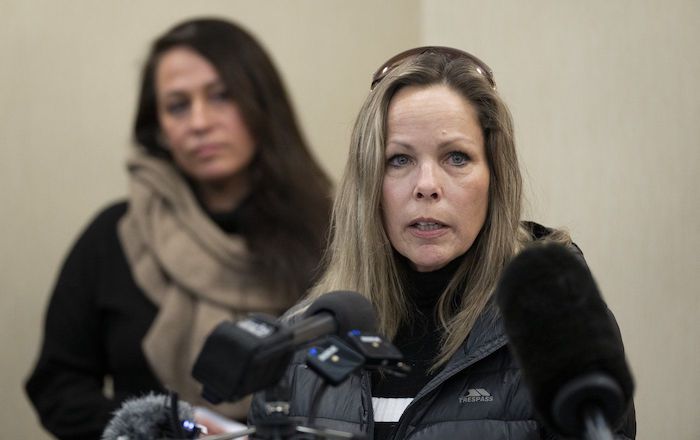 By Laura Osman in Ottawa
The Crown is accusing "Freedom Convoy" organizer Tamara Lich of breaching her bail conditions and prosecutors argue she should go back to jail until her trial.
A judge initially denied Lich bail after her arrest during the massive protest that overtook downtown Ottawa for more than three weeks in February, but she was released in March after a review of the court decision.
She appeared virtually on Thursday in Ontario Superior Court, where lawyers wrangled over how the bail hearing should proceed.
Lich and fellow protest organizer Chris Barber are jointly accused of mischief, obstructing police, counselling others to commit mischief and intimidation.
She was released with a long list of conditions, including a ban from all social media and an order not to "support anything related to the Freedom Convoy."
The Crown says Lich has violated one of her bail conditions by agreeing to accept a "freedom award" from the Justice Centre for Constitutional Freedoms, a legal advocacy group that supported the protest.
The organization planned to honour her at a gala celebration for inspiring "Canadians to exercise their Charter rights and freedoms by participating actively in the democratic process," and leading the "Freedom Convoy" protest in Ottawa.
That protest evolved into a weeks-long demonstration that gridlocked the streets of Ottawa and eventually led the federal government to invoke the Emergencies Act in an effort to dislodge the participants.
"Ms. Lich has suffered for the cause of freedom by spending 18 days unjustly jailed, and exemplifies courage, determination and perseverance," the organization wrote in a statement on its website, which the Crown included in its notice of application.
The website said Lich would attend the award dinner in Toronto on June 16, if a review of her bail conditions would allow her to attend, as well as events in Vancouver and Calgary.
The Toronto event is expected to include a keynote address by columnist Rex Murphy.
During the protest, Keith Wilson, a Justice Centre for Constitutional Freedoms lawyer, spoke on behalf of the convoy protesters at a news conference and described Lich as a client.
"Tamara Lich ought to be detained," the Crown's notice of application concludes.
Meanwhile, Lich's lawyers plan to argue that her bail conditions are too restrictive and should be reconsidered.
Her lawyer, Lawrence Greenspon, told the court Thursday that the social media ban imposed on Lich was unnecessarily broad and has had a huge impact on her life while she's been out of custody.
He said she wishes to be in contact with her 94-year-old grandmother by social media and communicate with her friends and family.
The hearing is expected to last two days.
This report by The Canadian Press was first published May 19, 2022.
Ottawa interim police chief Steve Bell didn't ask feds to invoke Emergencies Act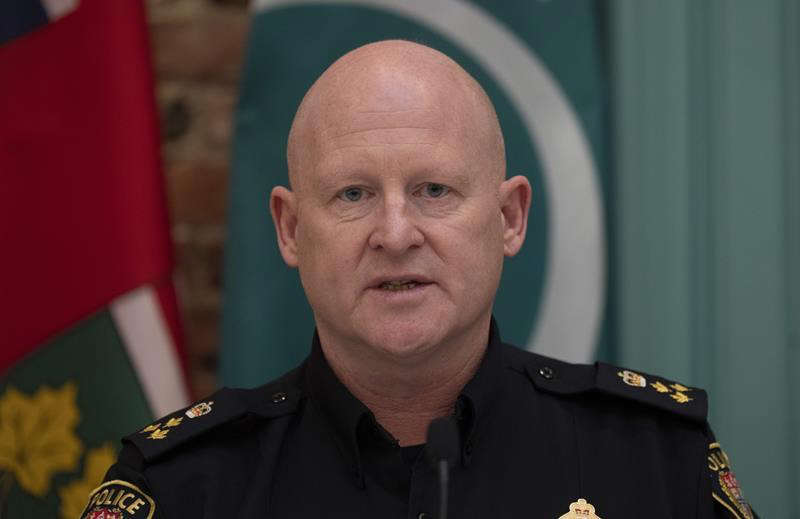 Ottawa's interim police chief says he did not ask the federal government to invoke the Emergencies Act during the "Freedom Convoy" in February.
The Liberals have said law enforcement asked for additional powers that could only be granted by declaring a national emergency.
Last week, however, Commissioner Brenda Lucki also said the RCMP did not ask the federal government to use the act.
Ottawa interim chief Steve Bell spoke to a parliamentary committee today, along with representatives from the Ontario Provincial Police, the RCMP and Gatineau police, about issues with jurisdiction in downtown Ottawa.
The committee on Procedure and House Affairs is examining whether the Parliamentary Protective Service should have jurisdiction over Wellington and Sparks streets, in addition to its current oversight of the parliamentary precinct.
Bell says there will need to be clarity on the boundaries of each organization's responsibility if any changes are made, and clarity about what happens when events such as protests cross over those boundaries.
This report by The Canadian Press was first published May 17, 2022.
The Canadian Press