Hinshaw challenged over violating Charter freedoms of Albertans
Originally published on October 29, 2020 by The Justice Centre for Constitutional Freedoms
CALGARY: The Justice Centre today responded to new violations of the Charter-protected freedoms of association and peaceful assembly, announced earlier this week by Dr. Deena Hinshaw, Alberta's Chief Medical Officer.
On October 26, Dr. Hinshaw declared that Albertans in Calgary and Edmonton cannot gather in groups larger than 15 for dinner parties, birthday parties, wedding and funeral receptions, retirement parties, baby showers and other social events.
"This Order violates freedom of association and freedom of peaceful assembly, as protected by the Canadian Charter of Rights and Freedoms," stated lawyer John Carpay, president of the Justice Centre.
"This Order is based on 'cases' of COVID-19 in Alberta, including thousands of 'cases' among people who are not experiencing any symptoms or illness. This Order is not properly grounded in relevant considerations such as deaths, hospitalizations, and ICU capacity, and is therefore not a justifiable violation of fundamental Charter freedoms," continued Carpay.
Prior to lockdowns being imposed this past March, the word "cases" typically referred to people who are actually sick and clearly displaying symptoms. But today's "cases" include completely healthy people who simply had a positive PCR test. The reliability of the PCR tests is increasingly in dispute, with the number of false positives as high as 90% according to some reports.
Unsurprisingly, the number of "cases" rises with the number of tests that governments conduct. For example, September saw 28,763 "cases" in Canada, as a result of testing almost two million Canadians.
"What really matters is not the 'cases' of perfectly healthy people, but rather the fact that 25,000 Canadians die each month," explained Carpay. "In September, 171 of those 25,000 Canadian deaths were attributed to COVID-19."
The media continues to hype "cases" and warn of a "second wave." Yet government data
shows that since May, monthly COVID-19 deaths in Alberta have remained under 50, with more than 2,000 Albertans dying each and every month of other causes, based on 27,000 Albertans dying each year. Deaths peaked in April and May, when 134 Albertans died along with about 4,000 Albertans who died in those same two months from other causes.
In Alberta and elsewhere, COVID-19 significantly threatens elderly people with one, two, three or more serious pre-existing health conditions, as well as a very small number of adults under 60. However, COVID-19 does not have a significant impact on overall life expectancy. The average age of those reported as COVID deaths in Alberta is 83. Life expectancy in Alberta is 82. To date, 309 Albertans, predominantly elderly near the final stages of their life, have died of COVID-19, almost all of them with one or more serious comorbidities.
"Government data shows that COVID-19 is not the unusually deadly killer that Premier Kenney and Dr. Hinshaw made it out to be when they claimed in April that—even with lockdown measures in place—as many as 32,000 Albertans would die of the virus," stated Carpay.
"Politicians claim that the lockdowns saved many lives, but they have yet to put forward actual evidence that might support their speculation and conjecture," stated Carpay.
"Each of Alberta's 309 COVID-19 deaths is sad and tragic, and so are the other 26,917 deaths that occur in Alberta each year," continued Carpay.
Each and every month, Albertans mourn the passing of over 2,000 friends and family members, who die of cancer, car accidents, alcoholism, drug overdoses, suicide, heart disease, delayed surgeries, and many other causes. In the past seven months more than 14,000 Albertans have died, 309 of the virus and the remainder of other causes.
Since March, lockdown harms such as increase in drug overdoses, which kill more Albertans than COVID-19 does, have been either ignored or accepted, as if dying of COVID-19 is somehow worse than dying of another cause.
"In light of the Alberta government's own data on COVID-19 deaths, there is no rational basis for forcing all Albertans to continue living in fear," stated Carpay.
"Alberta's politicians and health officials should focus their attention on protecting those who are at serious risk from COVID-19, rather than violating the Charter freedoms of the entire population," stated Carpay.
"Albertans, and all Canadians, should exercise their freedom of association and freedom of peaceful assembly without fear of prosecution or penalty. This is especially true for the young, who are at more risk of being struck by lightning than dying of COVID," concluded Carpay.
Source: https://www.jccf.ca
The Alberta Sovereignty "Within A United Canada" Act has been introduced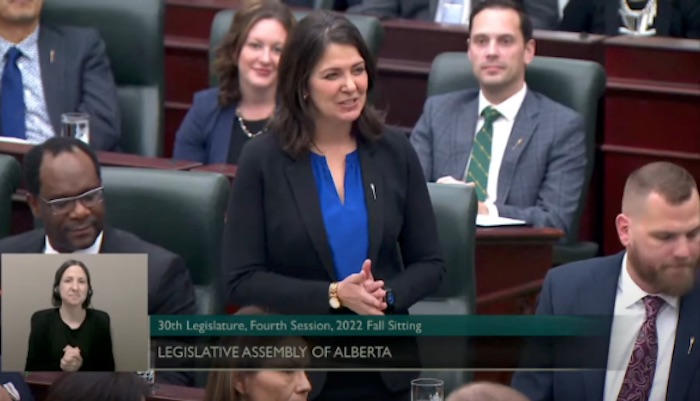 Defending Albertans from Ottawa overreach
Alberta's government has introduced proposed legislation to fight federal laws or policies that negatively affect Alberta's interests.
If passed, the government will use the Alberta Sovereignty within a United Canada Act to stand up to federal government overreach and interference in areas of provincial jurisdiction, including in the areas of private property, natural resources, agriculture, firearms, regulation of the economy and delivery of heath, education and other social programs.
"Albertans are proud Canadians, and we love our nation dearly. The Canadian Constitution is clear that the federal and provincial governments are equals, each with our own areas of exclusive jurisdiction. The Alberta Sovereignty Within a United Canada Act will be used as a constitutional shield to protect Albertans from federal overreach that is costing Alberta's economy billions of dollars each year in lost investment and is costing Alberta families untold jobs and opportunities."
"Alberta's government will use the Alberta Sovereignty within a United Canada Act to push back on federal legislation and policy that is unconstitutional or harmful to our province, our people and our economic prosperity. It is time to draw a line in the sand, as Albertans rightfully expect the federal government to respect the federal-provincial division of powers."
If passed, the act will give Alberta a legislative framework to formally defend its provincial jurisdiction while fully respecting Indigenous and treaty rights, Canada's Constitution and the courts.
Importantly, the act will not compel any private citizen or business to violate federal law, nor does this legislation involve anything related to separation from Canada.
In addition, Premier Danielle Smith has tasked her ministers with preparing a number of special resolutions under this proposed act for the spring legislative session to push back on several federal laws and policies that seek to:
Regulate and control Alberta's natural resources and economic development (i.e., Bill C-69).
Penalize the province's energy and agricultural sectors, including implementation of mandatory fertilizer cuts and arbitrary emissions reductions that would devastate Alberta's economy.
Control the delivery of health care, education and other social programs with strings-attached funding.
Confiscate legally owned firearms.
Interfere with the private property or charter rights of Albertans.
Violate other sovereign areas of exclusive provincial jurisdiction.
Additional information regarding the act is online at alberta.ca/StandUp, as well as in this question and answer document.
'Ottawa is not our ruler': Alberta government introduces sovereignty bill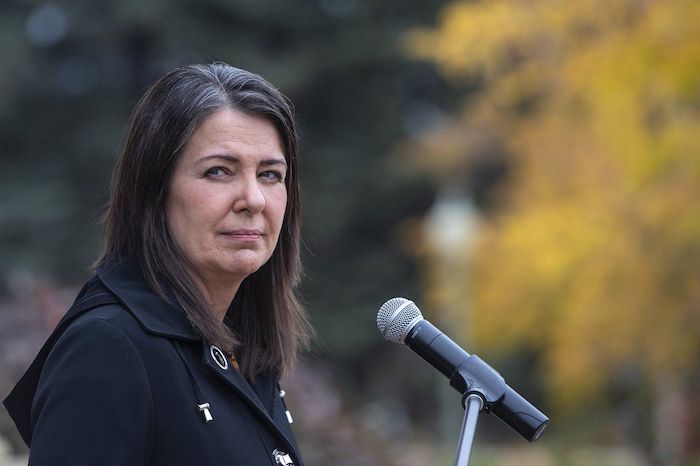 By Dean Bennett in Edmonton
The Alberta government has introduced a bill that would grant Premier Danielle Smith and her cabinet broad powers to rewrite provincial laws behind closed doors in an effort to push back against Ottawa.
The proposed legislation would also allow cabinet to direct "provincial entities" — Crown-controlled organizations, municipalities, school boards, post-secondary schools, municipal police forces, regional health authorities and any social agency receiving provincial money — to not use provincial resources to enforce federal rules deemed harmful to Alberta's interests.
"The Canadian Constitution is clear that the federal and provincial governments are equals, each with our own areas of exclusive jurisdiction," Smith said in a statement Tuesday after her government introduced the Alberta sovereignty within a united Canada act.
"The (act) will be used as a constitutional shield to protect Albertans from federal overreach that is costing Alberta's economy billions of dollars each year in lost investment and is costing Alberta families untold jobs and opportunities."
In the bill, the United Conservative Party government promises to follow court rulings and the Constitution, but says it would be up to the federal government to sue the province to resolve disputes instead of the other way around.
Smith said if the bill passes, her government would use it as early as this spring to fight the federal government on a slew of issues, including energy development, agriculture, health care, education, firearms, child care, property rights and social programs.
It was the cornerstone of her successful campaign to win the leadership of the United Conservative Party last month to take over from Jason Kenney as premier.
The bill has been criticized by Kenney and even some of Smith's leadership rivals — four of whom now sit in her cabinet — as a recipe for legal uncertainty, investment flight and the first step toward separation.
The bill was tabled after Lt.-Gov. Salma Lakhani read aloud in the chamber the speech from the throne, launching a new legislative session.
In the speech outlining government plans and priorities, Lakhani said the four-week fall sitting would focus on helping Albertans with inflation, health care and battling the federal government.
"Ottawa is not our ruler. Ottawa is our partner and it needs to begin acting like it," Lakhani told the assembled legislature members and dignitaries.
The sovereignty bill sets out the framework to launch fights with the feds.
Under the bill, cabinet ministers or Smith would decide whether federal rules are harmful to Alberta. The bill does not give a legal definition of what constitutes harm.
Cabinet would then craft a resolution laying out the nature of the harm and steps that need to be taken to fight back. The 87-member legislature would vote on the resolution and if it gets a majority, the resolution passes and cabinet goes to work implementing it.
Cabinet can implement the resolution by using existing powers in legislation or it can unilaterally amend any provincial laws it deems applicable. Those laws are normally debated and passed in the legislature.
The bill says while cabinet can then direct any "provincial entity" to not enforce those federal laws or policies, it cannot do so with individuals or private businesses.
It also stresses that the bill cannot infringe on First Nations rights, a concern Alberta treaty chiefs have raised.
Any resolution passed by the assembly would expire after two years, unless the legislature votes to end it earlier. However, cabinet can extend orders and rules made under any resolution for a maximum of two extra years.
The window to fight the act in court in a judicial review is reduced from the normal six-month time frame to 30 days.
The Saskatchewan government introduced legislation with a similar aim last month, focusing on reinforcing provincial rights over natural resources.
Earlier Tuesday, Smith was sworn in as the new member for Brooks-Medicine Hat after winning a byelection for the seat earlier this month.
It was her first time back on the floor the legislature chamber since the spring of 2015.
At that time, Smith was with the Progressive Conservatives, having led a mass floor crossing of her Wildrose Party months earlier. She failed to win a nomination for the PCs in 2015 and returned to journalism as a radio talk-show host for six years.
Kenney remains a backbench UCP legislature member. He was not in the chamber for the throne speech or the introduction of the bill.
This report by The Canadian Press was first published Nov. 29, 2022.