Hiking in Ireland (part 2 of a 3 part series)

Read "Ireland:  A Buddy Trip", part 1 of this series.
Hiking Ireland  (second in a three-part series)
'A good walk spoiled' is how Mark Twain described the game of golf. But clearly Huck Finn's author never had the pleasure of strolling the links of Ireland. Having said that, after eight days chunking shots and misreading putts at Ballybunion, Lahinch, and a number of other venerable golf courses with seven buddies, I was more than ready to hang up the clubs and go walkabout.
Five of the lads made their way to Dublin Airport for the long flight back to Canada, but I and two lucky buddies remained behind at the Brooks Hotel, awaiting the arrival of our better halves – and the second portion of our Emerald Isle adventure. We were bound for a week of relaxed hiking in the west of Ireland. I was looking forward to a calmer, tamer chapter than the golf marathon. A road trip with the boys can leave one's body – and brain – badly bruised.
We were slumped in easy chairs in the lobby of the Brooks perusing the Irish Times when a cab pulled up and the gals came swinging through the doors. We kissed hello while Connor, the affable doorman, unloaded bags. After a quick freshen up we hit Dublin's late afternoon streets, introducing the ladies to the Stag's Head, our favourite Temple Bar pub, where we slurped a Guinness, stared up at the stuffed stags staring down upon us and chowed down on some fine Irish stew.
In the morning, before boarding the train for Killarney – the starting point of our hike – we enjoyed a city walking tour, visiting the statues of sweet Molly Malone and Oscar Wilde who, amongst other great witticisms, coined the phrase about imitation being the sincerest form of flattery. As an unrepentant pilferer of other people's ideas, I tip my hat to Oscar.
Making small talk in the taxi en route to the train station, I looked up at the sky and asked the driver, "Are you expecting rain?" He looked at me as if I were daft and said, "This is Ireland lad, we are always expecting rain."
The train-view from Dublin to Killarney was uneventful – lots of tunnels and high hedges. On arrival, a dark-haired woman with a friendly face and a broad smile greeted us on the platform. Elaine Farrell introduced herself as we threw our packs in the back of an eight-seater van. Elaine, from Ireland Walk, Hike, Bike, would be our driver, private guide and constant companion for the week.
The forecast for hiking was not as favourable as it had been for our golf week but, as the locals joyfully proclaim: "You don't come to Ireland for the weather."
The first day began with a soggy boat trip to the headwaters of the Three Lakes, in Killarney National Park. As we motored the narrow waters, the third-generation boatman entertained us with local history – some of which may have been true – and an infectious laugh. We docked at Lord Brandon's Cottage from whence we tromped the ancient Butter Road from Mol's Gap back to Killarney town.
After two nights in Killarney, we packed for Cahersiveen and a beach hike on the north shore of the Ring of Kerry. From there we moved on to Dingle and a glorious trek skirting Annascaul Lake.
We climbed up and through a mountain pass connecting the south of Dingle peninsula to the north. As we reached the summit, we encountered a solitary shepherd clad in leather breeches, a soiled woolen sweater and gumboots. He also sported a grizzled visage.

I asked for his picture but he shook his head resolutely, "I'm not that attractive. Better to get a shot of the dog." But the border collie was having none of it and hurried off in search of a wayward lamb.
Elaine turned and, as always, sloshed ahead, warning us around wet spots and cautioning against the few poisonous plants. "Beware the kidney vetch," she said, "it can lead to Dingle chin." She laughed, then strode into a field of bog cotton.
Every hike was different and unique. One afternoon we marched along a lonely beach, skirting sea-scoured boulders, tidal pools and the rising sea. Another day it was a narrow path, with ancient stone walls flanking our journey. There were high traverses and stunning outlooks to the ocean.
And every night was unique. A fine pub with great dinner. Fish and chips with mushy peas, spring lamb, stew. And good company.
Elaine always ate with us. In my experience it is unusual for a guide to eat supper with the guests; usually they're exhausted after a long day attending to the whims of indulged tourists, so the tour boss lets them have a peaceful, solitary evening. But Elaine's energy never abated. She was there 'til the bitter end each night. And in the morning there she was, knapsack packed and water bottle full, ready to pilot us on a new adventure. These names won't mean much to you, but if you're thinking of traversing Ireland's paths you should consider the Kerry Way, Derrynane, the Dingle Peninsula, Slea Head and the pilgrimage up Mount Brandon.
On our Mt. Brandon day, the final chapter in our weeklong experience, the summit was socked in – so Elaine spontaneously changed the itinerary. Scanning the horizon, she spotted the remains of a 15th century lookout on Brandon Head overlooking the sea and said, "Shall we give that a go?"
We jumped in the van, veering past ripening hay fields and a soggy peat bog toward what appeared to be a trailhead. Elaine asked the local landowner for permission to enter and directions to the summit – which were happily proffered – and off we trod up the steep pitch. The hike was a highlight – and the reward spectacular. As we climbed toward the ruins the path narrowed to a ridge; to the south all of verdant Dingle laid out below us, to the north certain death loomed over a sheer cliff.
We ate lunch in the lee of the old fort, protected from the buffeting wind by a crumbling wall. "Brilliant," Elaine said. We all looked around and silently agreed.
If you go: www.irelandwalkhikebike.com
Gerry Feehan is an award-winning travel writer and photographer. He and his wife Florence now live in Kimberley, BC! Thanks to Ing and McKee insurance and Kennedy Wealth Management for sponsoring this great travel series.
We will travel again but in the meantime, enjoy Gerry's 'Buddy Trip to Ireland'

WATCH: Arthritis – Use it or Lose it!
Click above to join Dr. Nav Rattan, a Family Physician, Sport Medicine and MSK Physician, and Jeff Kopp, Kinesiologist and Recreation Therapist in this video stream recorded from the Red Deer Public Library.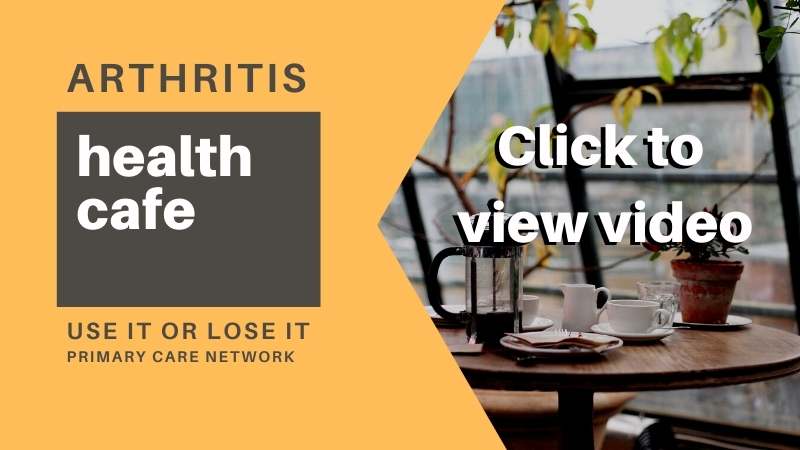 Click here to learn more about the Red Deer Primary Care Network.
Downtown Business Spotlight: Petrichor Massage Therapy

This week's Business Spotlight shines on Petrichor Massage Therapy! This unique business is located within Paris Aesthetic in the Bunn Building (#2-4820 Gaetz ave, Red Deer)
What is your business?
Registered Massage Therapy.
When did your business open?
February 15th, 2021 (brand new, baby!)
What makes your business unique?
I don't have different "types" of massage that you must choose between for your treatment (relaxation, Swedish, therapeutic, deep tissue, etc), instead I only book by the time slot. This is means every massage session is perfectly tailored to your needs and goals! My favorite thing to do is scalp and neck massage, you've got to get on my table and experience it!
What are some products/services that you offer?

60/90/120 minute massage therapy services
Why did you choose Downtown Red Deer?
You can't beat the convenience of the location.
What do you think makes Downtown vibrant?
All of the different kinds of businesses all smashed together in such a small location! I also love all the programs centered around the downtown location, there's a definite sense of community.
I love Downtown Red Deer because…
It's got an undeniable "cool" vibe, it feels so fresh to be involved with a part of my community that's so vibrant and hip.
Facebook: Petrichor Massage Therapy | Facebook