8 miles off the coast of Ireland Gerry Feehan's "Buddy-Hike" discovers the Skellig Islands
Skellig Islands, Ireland (part 3 of a 3 part series)
Click to read Part 1, Gerry's buddy trip to Ireland
We will travel again but in the meantime, enjoy Gerry's 'Buddy Trip to Ireland'
Click to read Part 2, Hiking in Ireland
The remains of Skellig Michael's 6th century monastery
Although the fine details of our trip to the Emerald Isle had been neatly settled months before leaving Canada, the folks at www.irelandwalkhikebike.com contacted me shortly before our departure to suggest a change in the itinerary. We could skip a day of hiking Ireland's west coast and instead visit the Skellig Islands, a craggy set of rocks poking forlornly out of the Celtic Sea, eight rough miles off the Kerry coast. Initially I was reluctant to dedicate an entire day to seasickness. But there was something in the tone of the email that suggested this was an opportunity not to be missed. And so, foregoing my own health and thinking first of others—as I am wont to do—the boat trip for our group of six was booked.
We arrived in the sleepy seaside town of Cahersiveen on the fourth day of our weeklong Irish trekking adventure. Elaine, our hiking guide, drove us to the boat and cheerily waved goodbye. She doesn't fare well at sea either and was happy to keep her feet dry for the day. When we arrived at the pier the sky was grey and the sea looked rough. There were a lot of anxious-looking people milling about the wharf. I wandered over to a fellow who was tying knots or scaling barnacles or some such other salty-dog task that identified him as a mariner. He was in fact the first mate. I inquired as to how the boat ride might be.
He turned to me, squinted, looked up at the sky and said, "It's going to be terrible."
"How terrible?" I asked.
"Miserable terrible" he said, with conviction.
"Can things get worse than miserable terrible," I asked.
"Aye," said he, "there's awful terrible. That's when, as you leave the pub, you hold your hand over your face so the wind don't blow your teeth out."
Reassured, I stepped around the back of the boat, practiced my vomiting stance, then returned to the gangplank, stepped aboard and prepared myself for a truly awful experience.
The 90-minute motor out was windy, choppy and exposed. The small boat rolled and rocked in the constant swell. But I've learned from vast seafaring experience that the best method to prevent seasickness is to stand up, hang on and concentrate unfailingly on the horizon. This I did for an hour and a half and landed with a full stomach—which is more than I can say for the pretty young Irish lass who, by the time the Skelligs came into sight, was tossing her breakfast of rashers and black pudding over the stern.
We weren't sure what to expect of the Skelligs—other than the rough boat ride, a lot of nesting seabirds and a steep set of steps up a cliff to some ancient Gaelic ruins. As we neared the tight landing at Skellig Michael, birds were soaring and diving in a feeding frenzy. "What are they?" I asked the first mate.
"The big ones, those are gannets," he answered, "And the little colourful fellars, them are puffins."
My wife Florence looked up from her knitting. (Yes, she can knit onboard a dinghy in a gale.) "Puffins? Did you say puffins?" "Aye, Atlantic puffins ma'am, in breeding plumage."
Florence was so excited she nearly dropped a stitch. She has yearned to see puffins for years. I thought we'd need to visit Greenland or Labrador or some other remote, inaccessible place to view these remarkable birds. And lo, here, on a last-minute Irish hiking side-trip, the cute little cliff dwellers appeared in unexpected, colourful brilliance—magnificent mating feathers on full display.
The small boat rocked into the landing. The first mate quickly tied off as the captain helped us hop-step onto the pier. Within seconds the boat was gone, back into the rough offshore sea, where she would wait, bobbing like a cork, for the two hours of our Skellig visit. We stumbled off the landing, regained our land legs and looked up. A narrow, exposed staircase, carved into the uneven rock face rose steeply upward, beyond the ken of craned necks.
Access to the islands is forbidden without a local guide. Our escort, Sinead explained that Skellig Michael was inhabited by Gaelic monks starting in the sixth century and then abandoned a few centuries later. It was these early voyagers who had carved the sheer staircase directly into the rock. At the precarious summit 180 meters up, they had built a few lonely stone structures. Here they lived a life of cold, isolated austerity, living off fish and bird's eggs—scraping a meagre sustenance from the infertile rock.
The guide told us the steps were steep and uneven, with no handrails – and that those with even an ounce of acrophobia in their veins should not attempt the climb. Properly forewarned and with eyes cast downward to avert the consequences of a misstep, we began our ascent up the 880 steps to the monastery on the stony peak.
It's 880 precarious stone steps to the summit
As we climbed nesting puffins, mere feet away, went about their business, oblivious to our presence. These birds evolved in an environment lacking predators. With its magnificent ruins and endemic unworried birds, Skellig Michael is a perfect mix between Machu Pichu and the Galapagos Islands.
Atlantic puffins in full breeding plumage
When we reached the top, the summit flattened into a small walled compound of beehive structures made entirely of stacked stone. And despite the absence of masonry, these lonely dwellings have withstood a thousand battering years of Irish rain and wind.
The Skellig Islands poke forlornly out of the Celtic Sea
The opening scene in the newest Star Wars movie was filmed at Skellig Michael. An unfortunate bi-product of this Hollywood notoriety will be a "Star Wars" chaser industry, where tourists converge on the island, not to observe the stark beauty of a 6th century monastery or the glorious plumage of horny puffins, but to see where Luke Skywalker eerily pronounced, "It is time for the Jedi to end." Even without the boat ride, it makes one want to puke.
When we returned to the wharf, the weather had softened. The return boat trip was reasonably benign. Elaine awaited us when we docked, looking refreshed after a quiet stroll in the green fens above Cahersiveen. "Well, how was it?" she asked. The others gushed on about the stone stairs, the view, the ruins and the Darwinian fauna experience. I looked at her, holding my hand over my mouth in feigned illness, and said, "Wow".
If you go: www.irelandwalkhikebike.com
Gerry Feehan is an award-winning travel writer and photographer. He and his wife Florence now live in Kimberley, BC!
Thanks to Kennedy Wealth Management and Ing and McKee Insurance for sponsoring this series.  Click on their ads and learn more about these long-term local businesses.
Angling and adventure greet our intrepid traveller on Padre Island
DISTINGUISHED & EMERGING ARTIST AWARDS JUNE 2022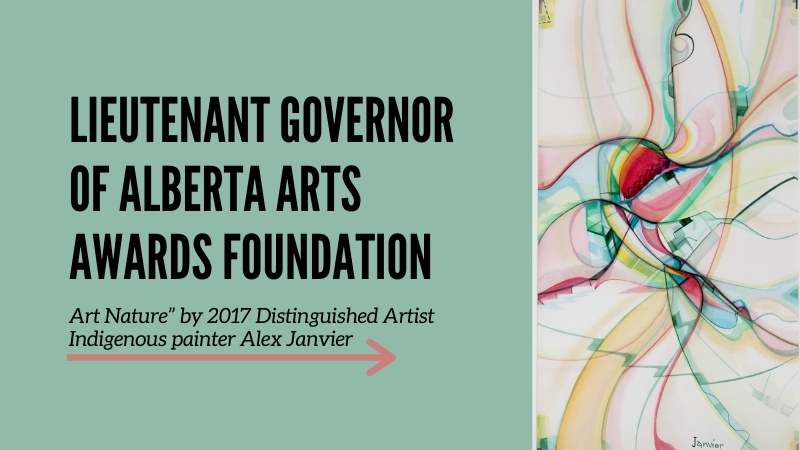 Lac La Biche County and Portage College have been making plans for a community celebration to honour three new 2021 Lieutenant Governor of Alberta Distinguished Artists. Given the ongoing COVID-19 related challenges of convening in person, Portage College, Lac La Biche County, and the Lieutenant Governor of Alberta Arts Awards Foundation have moved the celebration to June 11, 2022.
This change has provided a new opportunity: for the first time in the Awards' history, the host community of Lac La Biche County will celebrate both the 2021 Distinguished Artists and up to 10 new 2022 Emerging Artists.
Her Honour Salma Lakhani, Lieutenant Governor of Alberta, says she is looking forward to honouring the Distinguished and Emerging Artists next summer in Lac La Biche.
"I appreciate the tremendous work that the community has already invested into this special celebration, and I know that the 2022 awards will be well worth the wait. In the meantime, I offer my heartfelt thanks to all of the artists, administrators and patrons across Alberta for everything that you are doing to keep the arts a vibrant part of our lives and our communities during this extraordinary time."
The organizers look forward to hosting this prestigious event and showcasing Alberta's diverse arts scene. Their June 2022 plans include opportunities to chat with artists, outdoor community celebrations featuring an Art Walk and Market, art classes and demonstrations, an artist retreat, and a celebratory awards gala.
Click to learn more about the Foundation.
"The Planet is not an Ashtray" – It's Time to Stop Throwing Cigarette Butts on the Ground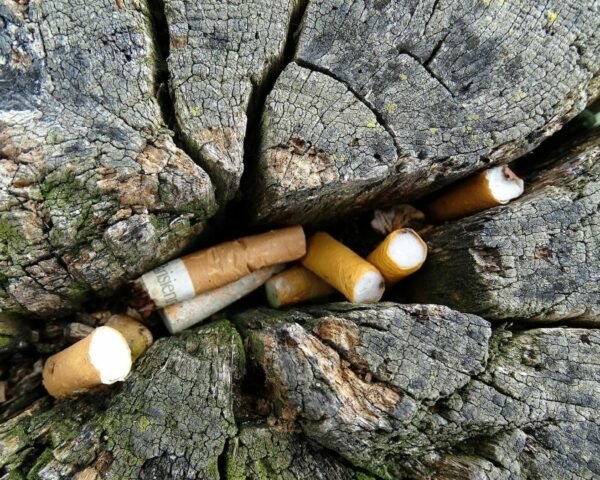 Raise your hand if you've ever witnessed someone flick their burnt out cigarette butt onto the ground while they're standing outside the pub, or walking down the sidewalk. Or, if you've ever driven over a still-lit cigarette on the road after the driver in front of you chucked it out the window of their moving car. 
In a public setting, throwing a soda can or an empty coffee cup onto the ground is a hard no, often met with swift social backlash by surrounding witnesses. So why, then, is it considered socially acceptable to throw cigarette butts – literal chemical trash on fire – onto the ground?
While the act of discarding a cigarette butt onto the ground may seem insignificant in the moment, statistics show the staggering and destructive impact this decision has on the environment when made by millions of people every day. 
According to a National Geographic article released in August 2019, cigarettes are the top plastic polluters around the world. Globally, approximately 6.5 trillion cigarettes are purchased each year, and of those, "an estimated two-thirds of the trillions of filters used each year are tossed into the environment." 
Cigarettes are not biodegradable. The breakdown that results from weathering and time spent in the elements leads to further environmental degradation, as thousands of microscopic plastic fibers and chemicals are released. The chemicals found in cigarette ash and filters, which include arsenic, lead and benzene, among others, are poisonous to the environment and its inhabitants.
In 2019, a study led by Anglia Ruskin University (ARU) was published in the journal of Ecotoxicology and Environmental Safety highlighting how cigarette butts significantly reduce plant growth. "We believe it is the chemical composition of the filter that is causing damage to the plants," says co-author Dr. Bas Boots, "Most are made from cellulose acetate fibers, and added chemicals which make the plastic more flexible … may also be leaching out and adversely affecting the early stages of plant development."  
In addition to inhibiting early plant growth, cigarette litter consistently ends up in waterways that lead to surrounding rivers, lakes, and the ocean. This contaminates the water with dangerous chemicals and plastics that poison marine life and other animals, who often mistake cigarette butts for food.
Not to mention, in regions experiencing hotter, dryer climates, cigarette butts can lead to wildfires when discarded before being properly extinguished. In June 2019, the Vancouver Island Fire Department responded to 7 fires in 7 days, all of which were caused by improperly discarded cigarette butts. 
The social norm that permits cigarette butts as an acceptable form of litter is far outdated. Cigarette litter should be held to the same standard as all other forms of chemical and plastic waste that negatively impact the environment, meaning the onus is on the user to ensure proper, safe disposal. 
Brain Garden is a family run business based in Vernon, British Columbia, on an international mission to eliminate cigarette litter and its detrimental environmental effects. 
Founded by 'Head Gardener" Jack Elliman in 2012, Brain Garden manufactures eco-friendly, airtight Pocket Ashtrays for safe, on-the-go disposal of cigarette butts. When users drop their lit cigarettes into the Pocket Ashtray and snap it shut, the airtight seal extinguishes the butt and traps the smoke, successfully tackling 2 of the main reasons individuals litter in the first place – convenience and lingering smell.
The inspiration for the Pocket Ashtray originated in the transformational festival industry, where individuals are encouraged, if not required, to leave no trace. Though not as commonly as on a city sidewalk, even there, Elliman noticed, cigarette butts were ending up on the ground. It was there Elliman identified the need for a convenient, eco-conscious solution to keep cigarette butts from ending up in the environment.
From there, the environmentally friendly invention has expanded into the global market as a convenient, educational product that leads to less cigarette waste littering our towns, contaminating our waterways, harming our wildlife, and causing wildfires.
"It really comes down to education," says Elliman, inventor of the Pocket Ashtray, "people forget that cigarette waste is toxic waste, and now with COVID, it's a biohazard as well." Since the launch of Brain Garden 8 years ago, more than 100,000 Pocket Ashtrays have been distributed to cities, fire departments, music festivals, cleanup groups and more worldwide. 
The story doesn't end there, however. The Pocket Ashtray goes one step beyond simply keeping cigarette litter off the ground. Once the Pocket Ashtray becomes full, the contents can be mailed to TerraCycle using free shipping labels provided by Brain Garden, compliments of TerraCycle. From there, TerraCycle composts the remaining paper and tobacco and recycles the cellulose acetate. 
"We are about to hit 1000 total pounds of recycled cigarette litter with TerraCycle," says Elliman. This one-ton milestone is a result of global participation in various Brain Garden cigarette litter campaigns, including "butt barrels" and "butt buckets" which function alongside the Pocket Ashtrays.
The funds generated from the recycling process with TerraCycle are then put towards the Brain Garden Wildfire Prevention and Education Campaign. This campaign focuses on reducing wildfire risk by providing free Pocket Ashtrays to the smokers, promoting safe and responsible cigarette disposal, and educating the public about the dangers of improperly discarded cigarette butts. 
It's 2021. Time to respect the environment, be a good human and use an ashtray.

For more information on the Pocket Ashtray and how to join Jack Elliman and Brain Garden on their ongoing mission to protect the environment from the largest global plastic pollutant, visit https://braingarden.ca
For more stories, visit Todayville Calgary.