We will travel again but in the meantime, enjoy Gerry's 'Buddy Trip to Ireland'
Editor's note:  We will travel again.  And when we do, it will be with renewed anticipation and appreciation. In the meantime, please enjoy Ireland – A Buddy Trip, by Gerry Feehan.
____________________________________________________________
Despite my bona fide Irish heritage, I never had any burning desire to visit the Emerald Isle. But some years ago when I asked my mom if there were any place she'd like to go, she leapt at the chance to see Ireland, "Your father and I were there in 1970 and I've always wanted to go back." So my brother and I, together with our better halves, took mother Teresa on a grand tour. We stayed at the venerable Gresham Hotel in Dublin, drove the Ring of Kerry, peered over the Cliffs of Moher and visited the multi-purposed Feehan Pub and Funeral Parlour in Tipperary. We even kissed the Blarney Stone.
My mom was astonished by the change the Celtic Tiger had wrought since the '70s. It was 2003 and Ireland was roaring with economic prosperity. What had been drab villages lined with grey terrace houses had evolved into affluent towns filled with bright new homes painted all colours of the rainbow. It was an emotional trip. On what would have been my dad's 80th birthday, the five of us stood on a hill overlooking Galway Bay at sunset and sang his favourite song:
If you ever go across the sea to Ireland — Then maybe at the closing of the day — You will sit and watch the moon rise over Claddagh — And see the sun go down on Galway Bay.
I get a tear in my eye e'en now as I recall that brilliant Irish evening. It sounds corny but I truly felt at home in Ireland. I felt a bond with the peaty earth and a genetic connection to the people, their demeanour, wit – and love for a pint.
I'd been itching for an excuse to return and, as Irish luck would have it, last year the opportunity arose. But just like the first time around, this latest sojourn to Ireland wasn't my idea. It was my school buddy's notion that a bunch of us – eight old friends – should celebrate our 60th year on the planet by gifting ourselves a trip to the golf links of Ireland. I've known this group for a while; five of us attended kindergarten together. Collectively my association with these fellas has spanned 352 years. I did the math.
So in late May we packed our clubs and boarded a jetliner bound for Eire. After a couple of nights wandering the streets of Dublin's fair city, in a state of jet-lag-induced somnambulism, we boarded a private coach bound for the lovely port city of Kinsale. Distances on an Irish map can be deceiving. The 250 km traverse took us almost five hours. Fortunately we had a couple of guitars, some harmonies, plenty of bonhomie and the affable chatter of our driver, Mr. PaeBottle, to shorten the journey. And there's no better way to pass an evening than marvelling at the serenity and bucolic beauty of an Irish country lane.
In the morning we arose to a brilliant sunny day, a rarity in soggy Ireland, and chowed down a modest Irish breakfast of rashers, black pudding, white sausage, runny eggs, fried tomatoes, baked beans, soda bread, butter and preserves – all washed down with fresh-squeezed orange juice and black coffee (I waved away the creamer to avoid the fat).
"Yes, once, briefly," Morris said sheepishly, "no one deserves to be happy all their life."
Sated, we departed for Old Head, our first test of links golf. I have stricken many a golf ball in my day but never have I enjoyed  (or endured) a more beautiful (yet painful) experience than my introduction to Irish golf.
It is bittersweet to see a brand-new Titleist sail up over a gorse-laden glen, observe its apex framed by a heather-topped mountain, then watch its descent over a 200-foot cliff en route to a watery Atlantic grave. "Gimme a double," was the oft-used phrase of our Irish experience – both on and off the course.
On the trip with my mom in 2003, the Irish cuisine was noticeably un-notable. Supper invariably consisted of boiled fish, boiled chicken… or some other bland boiled protein substance. And always there was the ubiquitous potato, served in two or three varieties at every sitting: mashed, fried, boiled, etc., stacked grimly on one's plate. One evening, tired of the usual fare, my mother politely asked if she could have a vegetable side with her dinner. The waitress promptly delivered a baked potato. "I asked for a vegetable," said my puzzled madre. "The potato is a vegetable ma'am," deadpanned the waitress, then turned and delivered two plates of over-boiled haddock to an unimpressed American couple at the adjoining table.
This time round the food was amazing. The Irish have upped their cuisinal game dramatically, fusing traditional Gaelic fare with actual flavour. Even the potatoes were tasty (although they are now mainly imported from Cyprus; apparently the Irish countryside is too good for the lowly spud). And the Celtic Tiger is alive and well. The streets are full of fancy imported cars and well-heeled women. The shops are stock-full and pubs overflow with tourists. But Ireland is expensive. Menu prices are similar to Canada but the currency is Euros, so the tab is 60% higher when converted to lowly Canadian dollars.
Which is not to say the Irish look down upon us. Au contraire, they love Canadians. We get it. The Irish are a loquacious bunch, always quick with a quip but also appreciative of a little conversational give-and-take. We Canadians laugh – then give it back.
Our driver Morris PaeBottle was a patient and diplomatic man, his Tralee accent oddly tinged with a Norwegian-like lilt. On the drive from Killarney to Waterville Golf Club we nearly rear-ended a number of cars. After the third incident I asked Morris, "Why do the drivers wait until the last possible moment before signalling a turn?" Unperturbed he explained at length how the Irish had suffered through centuries of poverty, then said, "They're afraid to wear out the bulb."
Mr. PaeBottle overflowed with Gaelic pride but was not full of himself. I asked if he'd ever been married. "Yes, once, briefly," Morris said sheepishly, "no one deserves to be happy all their life."
When we arrived at Waterville the friendly starter hurried out to help Morris unload clubs from the coach's boot. My bunkmate Martin began gushing to them about how pretty were the Irish lasses.
"That barmaid in the pub last night took my breath away," Uncle Marty said. "Surely, that would be a blessing," Morris said, under his breath.
This wasn't just a golf trip. A few of the lads are musical, so it was fitting that we'd join in a late-night ceilidh (traditional music, singing and dance) at the Cornerstone Pub in Lahinch.  The boys acquitted themselves nicely and received a thunderous ovation – before being politely asked by the barman to exit the stage and let the truly talented locals reel off a jig or two.
It was a rare treat to join a group of long-time friends on a journey to the old country. It may happen again one day but unfortunately some of the vintage 1957 parts are wearing out. One pal, I'll call him "TD", struggles with his hearing.
At Ballybunion golf links, which is as famous for its fiendish layout as for its long history, he had a particularly bad finishing hole. As we left the 18th green I noticed him exiting in the wrong direction.
"TD," I shouted, "the clubhouse is this way." He looked at me, held up some fingers, and said, "Seven." As always, Morris was standing by at the finish. He looked at me, winked and said, "Those hearing aids are a real eye-opener."
I proceeded briskly toward the 19th hole and, killing two birds with the proverbial one stone, said to my scorekeeping friend Sid, whom I've known for almost six decades and whose turn it was to buy, "Gimme a double."
Gerry Feehan is an award-winning travel writer and photographer. We hope you enjoyed his Irish adventure.  He and his wife Florence live in Red Deer, AB and Kimberley, BC.
Thanks to Kennedy Wealth Management for sponsoring this series.
Angling and adventure greet our intrepid traveller on Padre Island
Alberta's Distinguished Artist Award Recipients Announced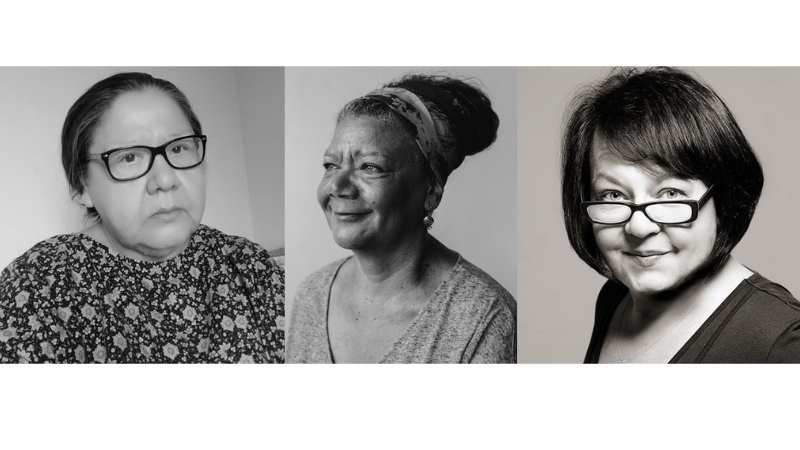 June 16, 2021
Alberta's Distinguished Artist Award Recipients Announced
(Calgary, AB) The Lieutenant Governor of Alberta Arts Awards Foundation is pleased to announce that artist Faye HeavyShield (Blood Reserve, Kainaiwa Nation, AB), writer and filmmaker Cheryl Foggo (Calgary, AB), and dance choreographer Vicki Adams Willis (Calgary, AB), have been selected to receive the 2021 Lieutenant Governor of Alberta Distinguished Artist Award.
Arlene Strom, chair of the Lieutenant Governor of Alberta Arts Awards Foundation said, "Albertans can be proud of these three whose contributions have pushed the boundaries of art to reflect Indigenous identity and expression; present a more inclusive and diverse view of Alberta's history; and define the province as a beacon for jazz dance artists. Each has contributed immeasurably to the development of the province's artists, arts communities and expanding art disciplines."
Faye HeavyShield, Visual Arts
Over the past 30 years, Faye HeavyShield has been one of Canada's pre- eminent artists within Alberta and the Blackfoot Confederacy. Currently living on the Blood Reserve in southwestern Alberta, Faye studied at Alberta University for the Arts in Calgary.
Honouring her Kainaiwa (Blood) Nation, the striking landscape they dwell within and the Blackfoot language which she speaks, Faye HeavyShield's legacy of three-dimensional art and sculpture including recent installations incorporating photography and delicately constructed paper figures make her a senior figure in the artistic and cultural renaissance of Indigenous nations in the country.
"…My art is a reflection of my environment and personal history as lived in the physical geography of southern Alberta with its prairie grass, river coulees, and wind and an upbringing in the Kainaiwa community. I would say the environment is an extension of myself because it's always been there, from the time I was a child. It was one of the first things that I saw and smelled. I consider it a part of me. The landscape is an extension of the body because we're dependent on it, and to flip that, the landscape is dependent on us…" Faye Heavyshield
Beyond her personal practice, Faye is actively involved with her community by working with youth through art programming and creating cultural connections for children in care.
Cheryl Foggo, Playwright, screenwriter, film maker, author
Creating a more inclusive and diverse view of Alberta's history through her plays, films, books, articles and multi-media presentations has been Cheryl Foggo's life work. Profiled in Who's Who in Black Canada and the recipient of the 2008 national Harry Jerome Award for The Arts, Foggo has applied her talent as a researcher and writer to uncovering the compelling but overlooked stories of Alberta's Black settlers and
cowboys. Most recently, the award winning National Film Board feature- length documentary, John Ware Reclaimed (2020), highlighted an earlier thriving Black community in the province often left out of the history books.
Her seminal, autobiographical book, Pourin' Down Rain: A Black Woman Claims Her Place In The Canadian West, is a powerful narrative of Foggo's ancestors' journey from enslavement in the United States to Western Canada. The book, first published in 1990, received the distinction of a special 30th anniversary reprint in 2020. Her books for young people: Dear Baobab, I Have Been in Danger and One Thing That's True have garnered many commendations between them, including One Thing That's True being short-listed for the Governor General's Award. In addition to her books, Cheryl Foggo has published prose in more than 40 journals and anthologies.
Two new productions of Foggo's plays are scheduled in 2021 with the Citadel Theatre in Edmonton and the Urgency Collective in Calgary, and her short play The Sender is currently available through Toronto's Obsidian Company's 21 Black Futures Project. As a cultural activist, mentor and volunteer she advocates for writers and Black artists.
Vicki Adams Willis Performing Arts: Dance
Vicki Adams Willis has changed the face of jazz dance in Alberta and Canada. A co-founder nearly 40 years ago of Decidedly Jazz Danceworks (DJD), she is foremost a teacher and choreographer of more than 35 original productions. She is recognized as a true leader in the world of jazz; an acclaimed ground-breaking choreographer who created one of the most unique jazz dance companies in the world, and the key person to ensure Calgary, Alberta as a viable dance centre for serious jazz artists. She has helped to change the very course of the jazz dance art form by influencing students, dancers, musicians and audiences with her strongly researched and brilliantly creative work.
Jazz dance is a misunderstood art form. Born of African parents and of the Black American experience, Vicki Adams Willis acknowledges herself as a guest in this form and has demonstrated her deep understanding of, and utter respect for, the authentic roots and history of jazz through her research, teaching and choreography. The company she co-created in 1984 – Decidedly Jazz Danceworks (DJD) has gained international recognition. It has been referenced in articles, dissertations, anthologies and, most recently, in an award-winning international film: Uprooted–The Journey of Jazz Dance, which had its Canadian premiere at the 2021 Toronto Black Film Festival.
"..These three ground-breaking women have offered important contributions to the arts in Canada. Their creativity has brought new light to their respective disciplines and created countless opportunities for us all to learn, grow and explore fresh ideas. Artists like this are essential to the vibrancy of our communities and we are truly fortunate to have them as cultural leaders in our province and country as a whole…"
Her Honour, the Honourable Salma Lakhani, Lieutenant Governor of Alberta
The laureates will each receive a handcrafted medal, a $30,000 award and a two-week residency at the Banff Centre's Leighton Artist Studios. The awards patron, the Honourable Salma Lakhani Lieutenant Governor of Alberta, will present the awards at a celebration hosted by the Community of Lac La Biche and Portage College, Lac La Biche campus, at an awards event June 10 and 11, 2022.
The awards are funded through an endowment established with private donations and gifts from the Province of Alberta and Government of Canada. The Lieutenant Governor of Alberta serves as honorary patron of the awards. Since its inception, 23 Distinguished Artists and 63 Emerging Artists have been recognized across Alberta with this significant honour. See details at artsawards.ca
The 2021 Distinguished Artists were chosen from nominations received and reviewed by a jury of experts overseen by the Banff Centre for Arts and Creativity. Jurors for the 2021 Distinguished Artist Awards were Mary-Beth Laviolette, visual arts curator and author; John Estacio, 2017 Distinguished Artist and JUNO nominated composer; Seika Boye, scholar, writer, artist and Assistant Professor, University of Toronto, Centre for Drama, Theatre & Performance Studies; Jordan Abel, Nisga'a writer from Vancouver and Assistant Professor in the Department of English and Film Studies at the University of Alberta teaching Indigenous Literatures and Creative Writing.
Click to learn more about the Lieutenant Governor of Alberta Arts Awards Foundation.
Read more on Todayville.com.
DISTINGUISHED & EMERGING ARTIST AWARDS JUNE 2022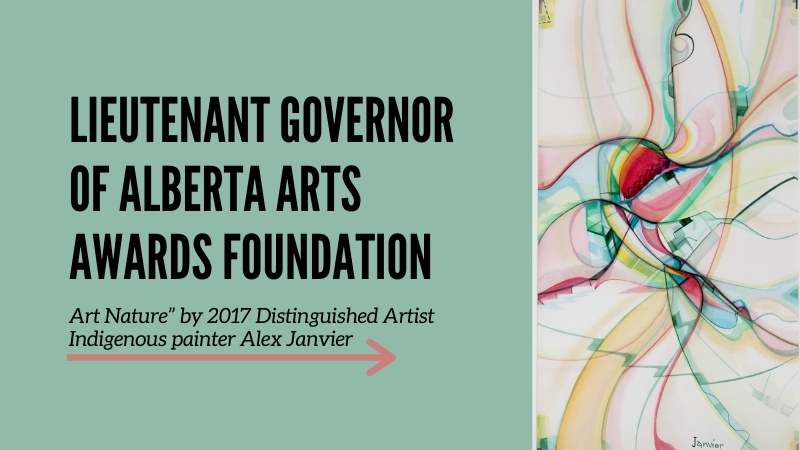 Lac La Biche County and Portage College have been making plans for a community celebration to honour three new 2021 Lieutenant Governor of Alberta Distinguished Artists. Given the ongoing COVID-19 related challenges of convening in person, Portage College, Lac La Biche County, and the Lieutenant Governor of Alberta Arts Awards Foundation have moved the celebration to June 11, 2022.
This change has provided a new opportunity: for the first time in the Awards' history, the host community of Lac La Biche County will celebrate both the 2021 Distinguished Artists and up to 10 new 2022 Emerging Artists.
Her Honour Salma Lakhani, Lieutenant Governor of Alberta, says she is looking forward to honouring the Distinguished and Emerging Artists next summer in Lac La Biche.
"I appreciate the tremendous work that the community has already invested into this special celebration, and I know that the 2022 awards will be well worth the wait. In the meantime, I offer my heartfelt thanks to all of the artists, administrators and patrons across Alberta for everything that you are doing to keep the arts a vibrant part of our lives and our communities during this extraordinary time."
The organizers look forward to hosting this prestigious event and showcasing Alberta's diverse arts scene. Their June 2022 plans include opportunities to chat with artists, outdoor community celebrations featuring an Art Walk and Market, art classes and demonstrations, an artist retreat, and a celebratory awards gala.
Click to learn more about the Foundation.