Handguns and drugs seized in million-dollar bust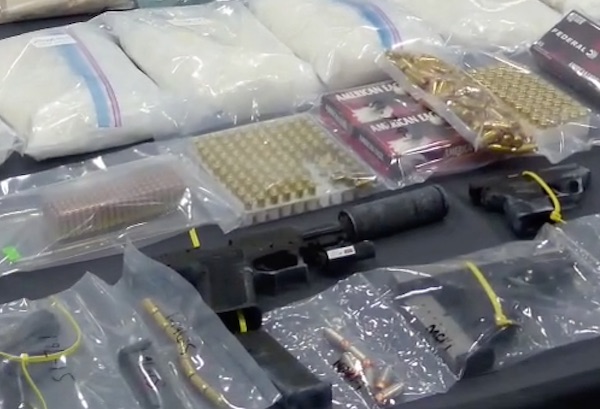 News Release from ALERT (Alberta Law Enforcement Response Team)
One million dollars' worth of drugs was seized, along with multiple firearms, in an ALERT investigation that spread across northern Alberta.
On November 2, 2021 ALERT Edmonton's organized crime and gang team executed multiple search warrants in effort to disrupt an intraprovincial drug trafficking network. Three homes in Edmonton were searched and targeted vehicle stops were conducted in Red Deer and Whitecourt.
"ALERT's investigation revealed the Edmonton-based group was aggressive in supplying smaller cells in Grande Prairie and Red Deer. By leveraging our criminal intelligence, and coordinating ALERT's resources, we were able to undermine their operations by intercepting significant shipments of harmful drugs," said Inspector Kevin Berge, ALERT Edmonton.
The totality of ALERT's enforcement efforts netted one million dollars' worth of drugs, including the seizure of:
Three handguns;
645 rounds of ammunition;
8,578 grams of meth;
1,317 grams of fentanyl;
2,850 milliliters of GHB;
3 grams of cocaine;
57 opioid pills;
17,260 grams of buffing agents;
929 grams of unknown powders; and
$16,255 cash.
All three of the firearms were found with ammunition and not lawfully possessed. One of the firearms was believed to have been 3-D printed and was equipped with a suppression device. ALERT will be submitting the firearms for further analysis and ballistics testing.
Five people were arrested but no charges have been laid at this time.
Members of the public who suspect drug or gang activity in their community can call local police, or contact Crime Stoppers at 1-800-222-TIPS (8477). Crime Stoppers is always anonymous.
ALERT was established and is funded by the Alberta Government and is a compilation of the province's most sophisticated law enforcement resources committed to tackling serious and organized crime.
Cenovus Energy to buy remaining stake in Toledo refinery from BP for $300 million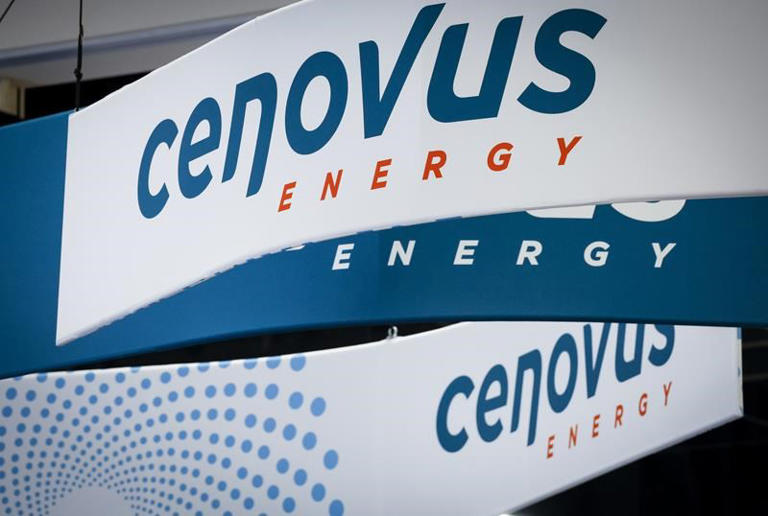 CALGARY — Cenovus Energy Inc. has reached a deal with British energy giant BP to buy the remaining 50 per cent stake in the BP-Husky Toledo Refinery for $300 million.
The Calgary-based oil producer has owned the other 50 per cent of the Ohio-based refinery since its combination with Husky Energy in 2021.
Cenovus says its U.S. operating business will take over operations when the transaction closes, expected before the end of the year.
The company says the Toledo refinery recently completed a major, once in five years turnaround to improve operational reliability.
It says the transaction will give Cenovus an additional 80,000 barrels per day of downstream throughput capacity, including 45,000 barrels per day of heavy oil refining capacity.
The deal brings Cenovus' total refining capacity to 740,000 barrels per day.
Alex Pourbaix, Cenovus president and CEO, says fully owning the Toledo refinery provides an opportunity to further integrate the company's heavy oil production and refining capabilities, including with the nearby Lima Refinery.
"This transaction solidifies our refining footprint in the U.S. Midwest and increases our ability to capture margin throughout the value chain," he said in a statement.
This report by The Canadian Press was first published Aug. 8, 2022.
Companies in this story: (TSX:CVE)
The Canadian Press
Nutrien names Ken Seitz president, CEO amid sweeping changes in agriculture markets
Saskatoon-based fertilizer giant Nutrien Ltd. has named Ken Seitz president and CEO following a months-long global talent search.
The company says Seitz, who has served as interim CEO since January and previously headed up its potash operation, brings 25 years of experience in agriculture and mining to the role.
Nutrien says it has achieved record results under Seitz's leadership amid sweeping changes in agricultural markets and unprecedented global food security challenges.
Russ Girling, chairman of Nutrien's board of directors, says the company's record performance during some of the most turbulent times in the sector underscore the strength of Seitz's leadership.
Seitz, who grew up on a dairy farm in Saskatchewan, says he's "honoured and humbled" to work alongside growers during challenging times.
He says Nutrien is well positioned to help meet the global goals of food security and climate action.
This report by The Canadian Press was first published Aug. 8, 2022.
Companies in this story: (TSX:NTR)
The Canadian Press