Half million dollar donation helps secure future for Red Deer River Naturalists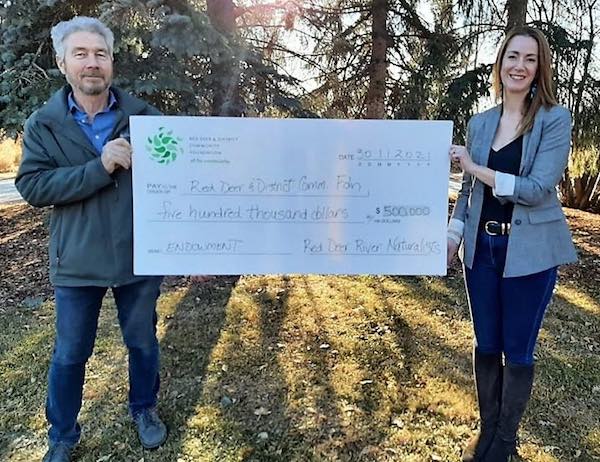 News release from the Red Deer River Naturalists
Red Deer River Naturalists (RDRN), in partnership with the Red Deer and District Community Foundation (RDDCF), has established a $500,000 Red Deer River Naturalists Endowment Fund For Nature with funds received from a generous bequest. This Endowment Fund will ensure the long-term sustainability of the RDRN organization and enable it to engage in important conservation projects throughout Central Alberta.
RDRN Interim President Rick Tallas comments "Endowments like this will bring together community to protect and enhance our environment for the betterment of all future generations." Going forward, RDRN will be seeking out creative, forward-thinking and timely ways to invest these funds. The organization has created a matrix to assess future potential projects and funding opportunities will be announced as they are developed.
RDRN is also actively seeking out volunteers for committees, and representatives for the board itself, as wisdom and expertise are needed in shepherding the organization further into the twenty-first century. The future for RDRN is wide open with conservation and nature-based opportunities and the board invites interested members of the Central Alberta public in joining in.
Receiving such a generous gift has given RDRN cause for serious and lengthy reflection upon the conscientious and prudent use of the funds. These extensive conversations within the RDRN board resulted in the $500,000 endowment fund at the Red Deer and District Community Foundation (RDDCF). The Red Deer and District Community Foundation is an independent, community-based organization that focuses on philanthropy, grants and leadership. "RDRN is grateful to the Red Deer and District Community Foundation for its guidance in this process," says Interim President Rick Tallas. "The Red Deer River Naturalists trust that with the money invested with the Red Deer and District Community Foundation, the long-term sustainability of our organization and its conservation goals will be ensured alongside fiscal responsibility."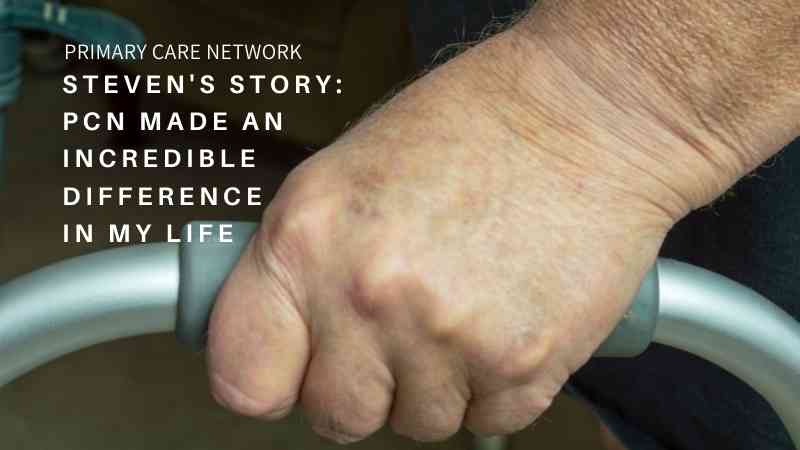 Every day is a new day!
Life was challenging for Steven after a series of 5 heart attacks that have affected his physical and mental health over the last 10 to 12 years. Steven became quite isolated and had little interaction with anyone. He was on a number of medications which changed over time, yet he never felt good. He also tried different doctors and finally ended up with one who referred him to the RDPCN. He has taken both the Happiness program and the Moving on with Persistent Pain program twice, and also taken Health Basics, Anxiety to Calm, Quit Smoking, and used the services of a pharmacist and mental health counselor.
The PCN staff has connected him with other community resources such as the Golden Circle. His medication has been decreased and he has gained perspective on different healthy solutions to his challenges.
Steven says the PCN has made a tremendous difference in his life. He has gained social skills and confidence which started through interacting with the PCN staff. Gradually he has put his foot forward and used the skills he learned to connect with other people and programs. He is a very different person than he was two years ago. It is much easier for him to talk to people. He does lots of walking using his walker. And he has a much healthier perspective: Every day is a new day and he makes the most of it!
Steven's wife and daughter have attended PCN programs on his recommendation and loved them. Steven says every connection with the PCN has been is very positive and very educational!
Click here to learn more about the Red Deer Primary Care Network.
Cick here to read more success stories from the PCN.
Today is the day! Someone supporting the Child Advocacy Centre is going to win a huge jackpot!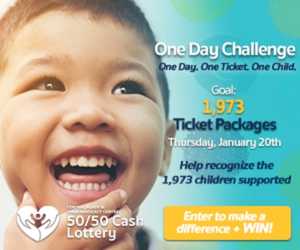 Or Call 587-272-2233
Phone lines will be open from 9:00AM – 7:30PM MTN
#CACACOneDayChallenge UPDATE
We are currently at
603
ticket packages
Goal: 1,973
We're almost half way there! Will you help us reach our goal!? Let's make a big push this afternoon to meet the challenge for these kiddos!
Thank you to those who took the Challenge and have already purchased!
Phone lines have been busy, so feel free to leave a voicemail with your details and we'll get back to you as soon as we can!
Visit our lottery website for more information, an updated list of winning numbers, and the full list of lottery rules! Or call 587-272-2233.
*Please Note: Phone lines are operated by CAC Staff. Open from 9AM – 4PM Monday – Friday. Please leave a voicemail with a detailed message & we will return your call as soon as possible.
Lottery License #578482