For CFL fans the last refuge is always hope
The best thing Randy Ambrosie has done for the CFL is create headlines.
Which makes it interesting that, in many ways, the worst thing he has done for Canada's struggling professional football league is create headlines.
It's amazing that the former offensive lineman with the Toronto Argonauts, Edmonton Eskimos and Calgary Stampeders, appointed in 2017 has been commissioner for barely more than three years.
Among his first stated projects was a "world-wide CFL," complete with athletes from almost anywhere in the world. In most league centres, trials were pooh-poohed as ridiculous, but at least one German player — no previous grid experience — won a spot on last year's Grey Cup champion Winnipeg Blue Bombers. Ambitious plans for 2020 fell apart after a promising start: coronavirus interfered, no surprise.
At that time, a national uproar developed when Ambrosie designed a pitch for $150 million in federal funds to make sure the aged league could stay alive for the 2020 season and several years into the future. Many spoke out that the league's noble Canadian tradition deserved support but it was hard to imagine, and still is, that megabuck owners such as David Braley of the B.C. Lions,  Bob Young of the Hamilton Tiger-Cats and Roger Greenberg of the  Ottawa Redblacks should be handed major federal aid while many other Canadians were suddenly facing dire emergencies.
Small wonder that the original appeal got only cursory notice from Ottawa and other government levels. Then, later, came a bid for a loan of $44 million. Followed by the newest request: only $30 million, interest-free, of course.
Details have not been fully released but Ambrosie has said the money would be used for player salaries, COVID-19 tests and the startup costs required to play in a "hub city" situation at Winnipeg, proposed by Manitoba Mayor Brian Pallister. It is also known that the government has asked — maybe for the first time — about a potential repayment plan.
Word circulated last week that a meeting between CFL brass and government officials is due within a few days. There have been indications — nothing official, of course — that this smaller request has been receiving positive attention.
When and if the funds are provided, work will begin in earnest. Players who have been objecting to lack of info from their league and team employers can finally expect some serious attempts to communicate. How the funds will be split among the league's teams is also up for grabs: most successful at the box office are community-based western organizations who have been harmed as much as their wealthier league brethren by the general economic and social shutdown.
For fans, the last refuge is always hope. Today, at least, it seems there is some chance we'll get back to games on the field rather than behind closed doors.
Fingers crossed, everyone.
Was the quick evolution of Draisaitl from prospect to standout THE biggest on-ice element in this positive building project?
"The elephant in the room is early treatment works." Doctor testifies covid can and should be treated.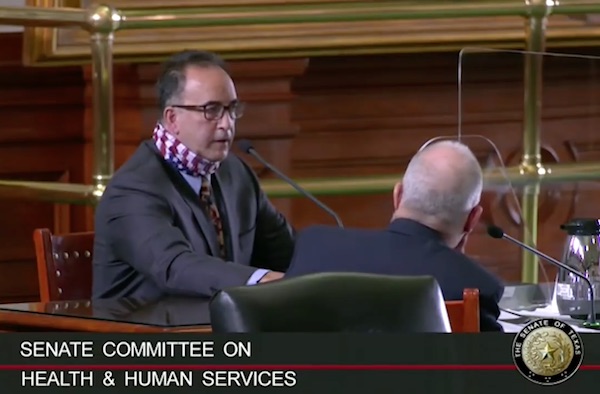 In the early months of the covid pandemic, doctors were unwilling to use what they felt, and what they were told would be ineffective, experimental drugs to treat their patients.  But Houston Doctor Richard Urso refused to send his patients away without trying to help.  Dr. Urso was an early proponent of drugs which became controversial in the media.  He was accused by three of the patients he successfully treated, of malpractice.  It took months, but eventually the Texas Medical Board dismissed the charges and stated the treatment offered by Dr. Urso was in fact, appropriate.  Urso has yet to lose a single patient to covid.
In March, Dr. Urso was invited to testify as the Texas Senate Health and Human Services Committee examined how that state's medical system approached the covid challenge.
Within two days of this testimony (March 10) the Texas Senate introduced legislation to mandate information on early treatment be provided to every positive covid-19 patient.  The key now is for doctors to act.
Click below to see another remarkable testimony from Dr. Peter McCullough.
There's another way to end the pandemic. Doctors can knock covid out with treatment
Canada to get 1 million vaccine doses this week with only Pfizer delivery scheduled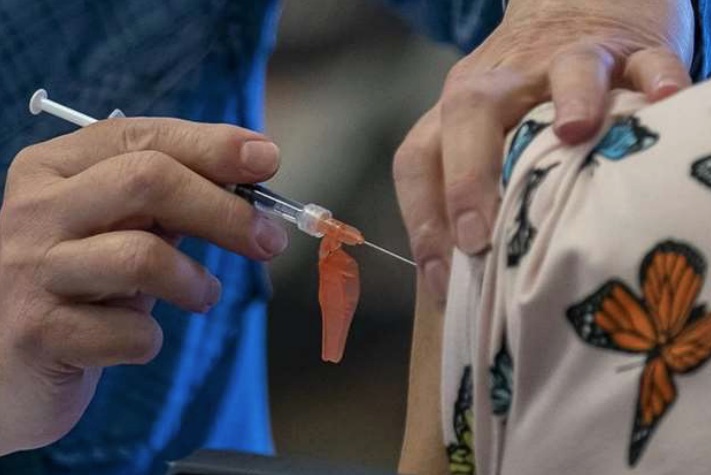 OTTAWA — The recent flood of COVID-19 vaccine doses into Canada is expected to wane this week, with a little more than 1 million shots scheduled for delivery over the next seven days.
Canada has fielded vaccine deliveries from various pharmaceutical firms in recent weeks amid dramatic spikes in COVID-19 case counts across the country.
Yet the Public Health Agency of Canada says the only shipment expected this week will come from Pfizer and BioNTech, which have been consistently delivering more than 1 million doses each week since March.While Canada received more than a million combined doses of the Moderna and Oxford-AstraZeneca vaccines last week, the Public Health Agency is not expecting any of either over the next seven days.

Moderna, which delivers shots every two weeks, is scheduled to ship more than 1.2 million doses to Canada the week of April 19.

Canada has also approved a vaccine produced by Johnson and Johnson, but it is not clear when the first of those doses will be delivered.

The federal government is hoping this week's lull in deliveries will be the exception, with Public Procurement Minister Anita Anand promising on Friday that millions more shots are on their way in the coming weeks and months.

"We are accelerating rapidly in terms of our deliveries," Anand said. "We have moved 22 million doses from later quarters to earlier quarters in the year, including … 44 million doses expected prior to the end of June."

The rush to get vaccines into Canadians' arms has grown more urgent as Canada continues to see a massive spike in the number of new COVID-19 infections.

Thousands of new cases were reported on Sunday, including a record 4,456 in Ontario alone. Dr. Theresa Tam, the country's chief medical health officer, noted admissions to intensive care units surged 23 per cent last week compared to the one before and said the Canada is approaching the peak of the current pandemic wave.

Tam said many of those getting sick are younger than in previous COVID-19 surges, which experts have blamed on virus variants that are spreading across the country.

That has prompted some provinces to start looking at changes to how they are distributing their vaccines.

More than 10 million doses had been distributed across Canada as of Sunday afternoon, according to covid19tracker.ca, with nearly 8 million having been administered.

Almost 20 per cent of the population has received at least one shot.

This report by The Canadian Press was first published April 12, 2021.

Lee Berthiaume, The Canadian Press