Family of teen pedestrian hit in Red Deer open gofundme page
From gofundme page set up by Lynsi Hamelin
Help my family recover from a horrible accident
On monday August 19, my 14 year old brother was hit by a car.
He was unconscious on impact, taken to the Red Deer hospital where he was put into a medical coma before he was airlifted by STARS to the Calgary children's hospital.
He is currently working on communicating verbally again and he unable to walk or stand without a team of physio experts to stabilize him.
They have found some pockets of blood in his brain as well as there's a bleed where his skull meets his spine.
It's going to be a long, hard road to recovery for that boy (and our whole family).
He has had so much family come and be/stay his side.
In particular though, im setting this up for our mom, Michelle, and our step-dad, Robb.
They have been by his side since the moment it happened, and as the only working adults in the household, needless to say – my family needs help.
They are out half of their monthly income as is, on top of the trips being made between Red Deer and Calgary to go get clothes/family members/medicines/feed the pets, they also have to feed themselves while staying at the hospital.
Haven't heard if there's any medical bills that need to be taken care of yet either.
The last thing my mom needs right now is to be worrying about whether or not she is going to have rent paid, and a place to bring my brother home to when he is ready to come home.
Any and all support is SO appreciated and I've never known a more deserving family.
Thank you for your time and all the positivity and love being sent to my brother.
We will make it though this.
Also, I know some people prefer to just etransfer, if that's you – my mom's email is [email protected]
Click here for a link for to the gofundme page
Thank you so much.
Everything helps.
Children's Fest is back in the park in 2022!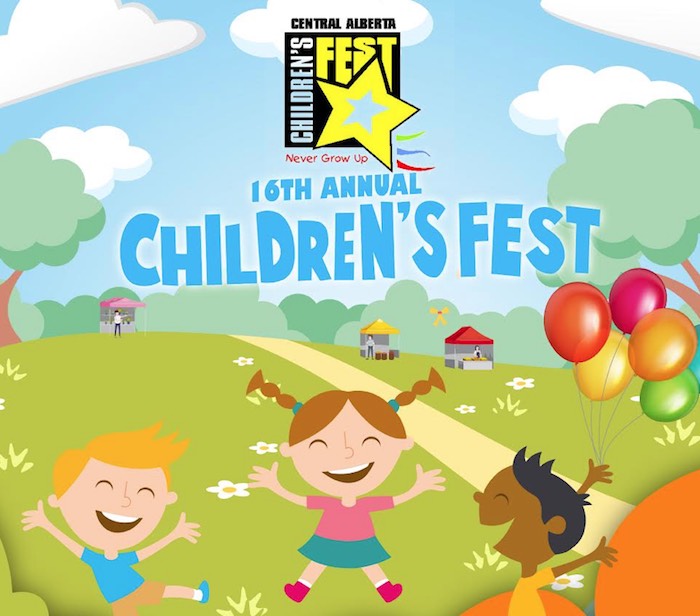 Groups and organizations come together to host the 16th Annual Central Alberta Children's Festival
Never Grow Up!
After 2 years of re-imagined festivals we are excited to be hosting the 16 th Annual Central Alberta Children's Festival back in the park. This family-friendly event is held over two days the first weekend of June. The festival is an opportunity for children and their families to get first-hand knowledge and exposure to the arts, to allow their creativity and imaginations to blossom.
June 3rd and 4th Rotary Recreation Park 4501 47A Ave, Red Deer will come to life with music, dancing, children running and laughing enjoying tons of interactive fun!
The community planning committee has been busy putting together a great two days that will enchant and engage children of all ages. With support from various community partners, the festival brings affordable, culturally diverse, and exciting entertainment through featured artists and interactive fun. We strive to allow families to actively engage in learning and playtime by fostering their imagination and creativity. From dancing, ultimate fort building, Laser Chase, Imaginate where you will learn from local artists, glitter tattoos, and performances this children's festival has it all.
Live shows include:
 Beppie a JUNO nominated recording artist and an award winning music educator based out of Edmonton,
 LANCE CARDINAL ᐊᐧᒐᐢᐠ First Nations artist, designer, and entrepreneur. Lance recently began a new role as Indigenous consultant and designer for the Edmonton Oilers, writing the new pre-game land acknowledgement video and designing the new Turtle Island Logo.
 The Joe Show – Start with a little magic. Add some breathtaking illusions. Stir in appearances from an amazing collection of animal friends with ventriloquism, Sprinkle in a healthy dose of jokes, laughter and fun, and you have the recipe for an amazing show known as the Joe Show
With our admission fee of only $7 per person, or $25 per family or anytime pass $40.00 for a family, every family can enjoy the world-class entertainment and all activities. Included with the admission, families will also have access to free
snacks and water (bring a bottle!), The Central Alberta Children's Festival welcomes kids ages 0 – 99!
For more information on the festival visit www.centralalbertachildrensfestival.ca
Run or Hike for more than your health at the Run/Hike for Hospice on June 5, 2022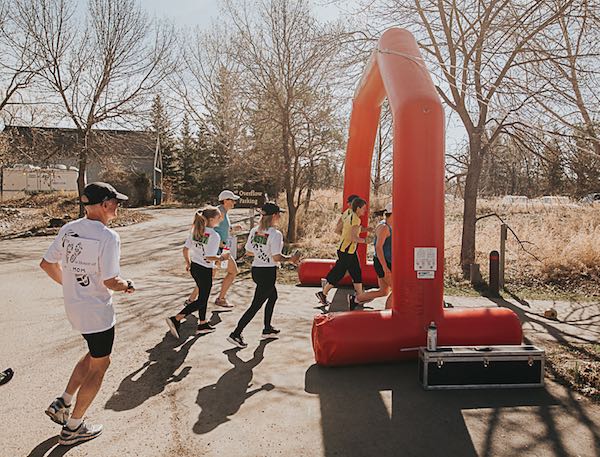 With less than one month to go, registration and planning for the 15th Annual Run/Hike for Hospice, presented by RSM Canada, is in fully swing! Choose to hike, walk, or stroll the 1km or 4km within the beautiful Kerry Wood Nature Centre Sanctuary or run 5km along the city's scenic riverside trails.
"Run/Hike for Hospice is an opportunity to celebrate the journey of life for a loved one or just get outside and spend time with family and friends. The event also raises funds in support of end of life care in Central Alberta," shared Jerri Taylor, Executive Director of the Red Deer Hospice. "It is a key fundraiser for us, our goal for Run/Hike for Hospice this year is to raise $35,000 in donations and pledges and we are happy to report we are half way there!"
Registration for teams and individuals is open at www.reddeerhospice.com and is just $25 per individual. At the event (and included with your registration) you can expect live music, a burger and plenty of other snacks as well as a t-shirt (while supplies last). Virtual options are available for those who just aren't ready to be back in a crowd.
IN-PERSON Participants can join us at the outdoor event which will take place at the Kerry Wood Nature Centre Sunday June 5th, 2022. Choose to Hike 1km or 4km within the beautiful Kerry Wood Nature Centre Sanctuary or Run 5km along the city's scenic riverside trails.
Registration 9:00am
Race Start 10:00am
VIRTUAL Participants are encouraged to complete a Run or Hike in their own time & pace at any destination of their choice while raising funds for Red Deer Hospice.
RACE PACKAGE PICK UP, PLEDGE DROP OFF
Stop by the RSM parking lot (546 Laura Avenue, Red Deer County) just down from the Gasoline Alley Farmer's Market to pick up your Run Hike for Hospice Race Package or drop off any offline pledges you've been collecting!
Friday June 3rd 4:00pm – 7:00pm
Saturday June 4th 10:00am -1:00pm
Register
Register online by purchasing your tickets. Registration fee is $25.
Free for kids ages 12 and under (registration is still required to get a shirt).
For those registering after May 1st, we will have a limited quantity of shirts available on a first come, first served basis.
Fundraise
Help support Red Deer Hospice by collecting pledges & fundraising on our behalf. CanadaHelps.ca makes it easy for you and your team to collect donations virtually. You can even customize your fundraising page and share about your personal connection to Red Deer Hospice. Prizes will be awarded for top fundraisers!
​Don't want to fundraise yourself? Donate to one of our Hikers or Runners that is already registered!
Connect
What else can you do to celebrate the life of a loved one & raise awareness around end of life care in Central Alberta?:
Print off one of our pre-made window hangers to help let your neighbors know you are supporting Red Deer Hospice.
Have someone you are Running or Hiking in honor of? Feel free to send us a picture along with their name to

[email protected]

and we will share it with everyone in our public "In Honor Of Album" (found on our Website & Facebook Event).
Make a connection with us on social media by tagging @RedDeerHospice on FB or @rdhospice on Instagram & using the #hikeforhospicerd2022 or #runforhospicerd2022

​For more information, contact our Event Coordinator at 403-309-4344 ext 109 or by email.