Red Deer's Parker Thompson looking for strong finish to the Indy Pro 2000 season
From Parker Thompson Racing
With two events remaining in the 2019 Indy Pro 2000 by Cooper Tires Championship, Parker Thompson is focused on making a big impact. The Road to Indy veteran started the season in the best possible way, winning the opening two races with rookie team Abel Motorsports. Thompson has since become familiar with adversity. With Abel Motorsports, he has placed on the podium in six of twelve races, but struggles in other races put the team on its back foot entering the Oval Challenge of St. Louis this weekend. A strong finish was critical to maintaining Thompson's contention for the overall championship.
After a near miss in qualifying, the young Canadian started the race from ninth position. He would work his way up to sixth place before the checkered flag fell, but failed to gain any ground on other top Championship contenders. With four races remaining, and a 64-point deficit to the leader, Lindh, Thompson knows that there is little room for error.
Parker Thompson
"On these oval tracks where there is a short 2-lap qualifying stint, we've got a small window to earn a good starting position. Unfortunately, I had a near miss with the wall on one of my laps that cost us a lot of time. After starting near the back of the field, we are satisfied to at least move up to sixth. That said, with two events remaining, you can bet that we are looking for a strong finish to the season. Our team knows that we can run at the front of the field on the road courses. We are not going to let the season end without a big fight."
Results
Cooper Tires Indy Pro 2000 Oval Challenge of St. Louis – Rounds 13
Qualifying – Official (PDF)
Race – Official (PDF)
Overall Standings (PDF)
Next Events
August 30-31 – IP2000 Round 13 & 14 – Portland International Raceway, OR
September 20-22 – IP2000 Round 15 & 16 – WeatherTech Laguna Seca, CA
September 27-29 – GT3CAN Round 9 & 10 – Circuit Mont-Tremblant, QC
Scott Robinson is the new CEO of the Red Deer & District Chamber of Commerce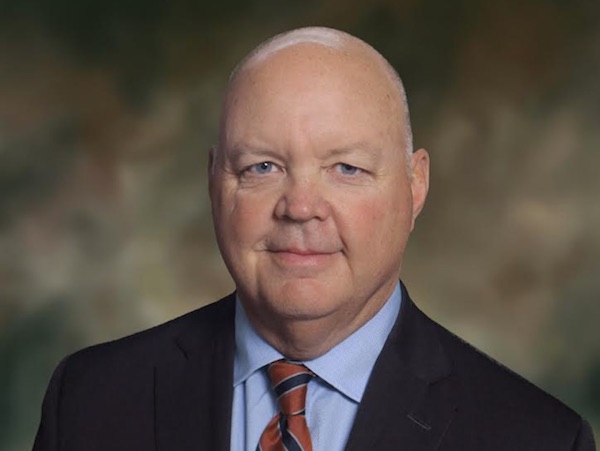 News release from the Red Deer & District Chamber of Commerce
Chamber announces hiring of Scott Robinson as CEO
The Board of Directors on behalf of the Red Deer & District Chamber of Commerce is pleased to announce the hiring of Scott Robinson for the position of Chief Executive Officer.
Scott brings a wealth of experience to the Chamber that includes over twenty-five years of executive and managerial experience, working with organizations of all sizes. Notably, Scott acted as CEO for the 2019 Canada Winter Games in Red Deer, and as Executive Director of the Hockey Alberta Foundation. Most recently, Scott has operated his own consulting practice, and has been the acting CEO of the Central Alberta Sport Authority.
Scott's experience in leadership also led him to pursue a Master of Arts Degree in Leadership with Royal Roads University, where he was awarded the Founders Award for Excellence in Sustainable Leadership.
An avid community volunteer, Scott has board and volunteer experience including time with Red Deer Polytechnic, The Donald School of Business, Westerner Park Governance Committee, Alberta Parks Recreation Association among others.
Scott shared his thoughts on being appointed as the new CEO of the Chamber, "I am very excited to join the Chamber of Commerce team and want to thank President Matt Cassidy and the Chamber Board for choosing me to help lead the Chamber along with a dedicated and talented staff. Red Deer is such an amazing community, and we have a dynamic and world leading business community that I look forward to listening to and learning from in the months ahead".
President Matt Cassidy commented on behalf of the Chamber's Board of Directors, "After an exhaustive search this fall, the board is confident in Scott's experience and ability to lead the Chamber forward, and to propel the successful legacy of the Chamber in support of our membership, and the business community as a whole."
Scott starts with the Chamber January 17, 2022.
The Red Deer & District Chamber of Commerce is a non-partisan, collaborative leader in building a vibrant community and fosters an environment where businesses can lead, be innovative, sustainable, and grow.
Rebels are home tonight – Food and beverages available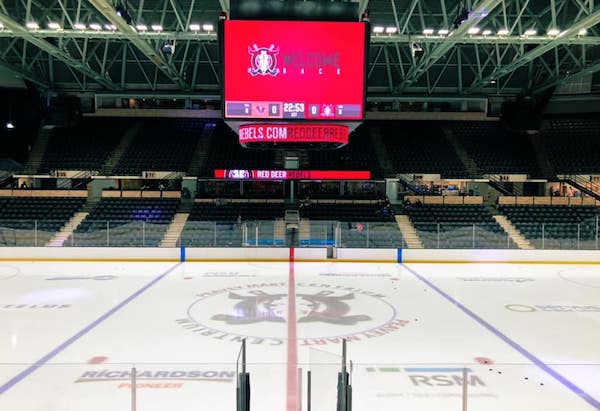 News release from the Red Deer Rebels
Finally, a home game! We're happy to welcome everyone back to the Peavey Mart Centrium tonight, as we take on the Brandon Wheat Kings at 7PM.
As per AHS and Government of Alberta restrictions, presently, no food and beverage items are permitted in the arena bowl or concourse. However, we have found a solution until the restriction is removed! During the game and intermission, fans can enter the Parkland Pavillion behind Section W, where canned beer/ciders/seltzers/soda, along with burgers, ice cream sandwiches, brisket sandwiches, and other items will be available. Seating is provided for 500 fans, via tables of 10. As per regulations, food and beverage must only be consumed while seated. The space will be open postgame as well, with alcohol sales ending at 10:00pm.
We are thankful for Westerner Park's efforts in working with AHS to provide this opportunity. We anticipate this service being available until the restriction has been lifted.
As a reminder, this past Wednesday's home game vs. Prince Albert has been rescheduled to Monday, January 17 at 7pm!
Other rescheduled games include… Jan. 7 vs Edmonton is now Feb. 22, and Jan. 8 vs Lethbridge will be played on Mar. 28.
Merrick Sutter
Sr. Vice President, Red Deer Rebels Hockey Club