Why Many Military Veterans Aren't Scared, Instead They Are Prepared
If you were to see Bigfoot strolling down your back alley, but were too stunned by the spectacle to get it on camera with your phone, you'd likely convince yourself that it never actually happened. If however, you did get it on camera, as did several of your neighbours, …you'd still likely dismiss the event as a hoax. Only if the Bigfoot tripped, broke it's leg, was captured, and the captors were fully transparent with their findings, would most people be able to accept that they actually did see a Sasquatch. When we have a new experience which contradicts our perception of reality, it's human nature to dismiss this experience. When the information is simply too much to process, …we just don't. Instead of processing the data, our mind tends to simply dismiss the information.
The mind will often dismiss uncomfortable information in one of four ways. Either it will:
Trivialize
Rationalize
Replace with comfortable information
Dismiss it entirely. (block/forget)
No matter how strong you believe your mind is, or how open minded you feel you are, we all have limitations on what we can, and can not accept as true. The first step for increasing your capacity for uncomfortable information, is the self awareness that you do in fact have limits. Once you acknowledge this fact, you will be more aware of where your limits are, and when your mind is holding you back from seeing a situation clearly and fully.
The COVID19 situation is changing rapidly. Every day we have information which is either changing, expanding, or brand new. The constant movement of the goalposts further agitates our minds because of the increasing lack of certainty. The Government has always resisted full transparency, but now is the time for them to throw off the shackles of their visceral instinct to make EVERY issue political, and instead just do what's right, and be 100% honest with us. The more honest the Government is with us right now, the less uncertainty we will feel. The more certainty we have, the more we will be able to prepare ourselves both mentally, and physically for what's coming.
False hope is just as bad, perhaps even worse than unnecessary fear. Either position can lead the mind to react with panic. Panic is the worst case scenario and each of us as individuals must take personal responsibility to not panic, or worse, spread panic. If you're asking yourself, "but how?", I'll now explain the title of this article.
When a Soldier arrives in a war zone for the first time, fear is a guarantee. No matter how extreme the situation however, after a few weeks the Soldier usually gets acclimatized, and becomes comfortable in a situation that most people would find completely overwhelming. This "acclimatization" process creates a permanent change in the Soldier. For the rest of that Soldiers life, they will be relatively un-flapped by future extreme circumstances.
Over the last 25 years I've experienced a ridiculous amount of emergency situations where I was "the guy" who responded, and took charge. From fatal car accidents, to homicide, destiny has repeatedly put me in situations where I responded with action, instead of freezing with fear. I have this ability because of the training and experiences from an entire generation ago. The mental ability to accept extreme situations just never leaves you.
Fast forward to today. The entire globe is now wrestling with a new, and scary reality. As a response, some people who are gripped by fear are panic buying toilet paper instead of food.
When emotion is high…rationale is low.
Military Veterans (especially if they have been deployed to a war zone) have been conditioned to respond to new situations by being able to improvise, adapt, and overcome. This is the mantra which all of us must adapt now during this pandemic. We are in a fluid situation which is changing rapidly. If you respond to a fluid situation with a static mindset, then you're going to struggle greatly.
Secondly, Military Veterans KNOW they are prepared, because they have followed an extensive "Kit List". The kit list is a checklist of items which have been issued. When you know you have all the required items, you know you are prepared and ready. For the rest of us, creating this list will also give you a sense of calm, and confidence that you are ready to handle whatever is ahead. Just make sure that toilet paper isn't the only item on your list, or you'll be in for a rude awakening.
Your list can include a personal economic plan. If you're out of work right now, what else could you be doing to earn an income? Now is the time to consider new options. Have a look at your pantry, and ensure you have an ample supply of the basic staples. Shop smarter, and with a fresh perspective on what is important, and what is not. Now is not the time for frivolities.
Lastly, remember to make time for fun family activities which have nothing to do with the current crisis. Connect, laugh, and enjoy each other for at least 30 minutes a day. Play a funny board game, or play some cards. Pull out the ball gloves, and play catch, or throw some horseshoes. Get off your screens, and stay connected with those you care about by safely interacting with them. Remember your self care, and take the time to recharge.
For more stories, visit Todayville Calgary
WestJet sets sights on low-cost leisure with purchase of 42 more airplanes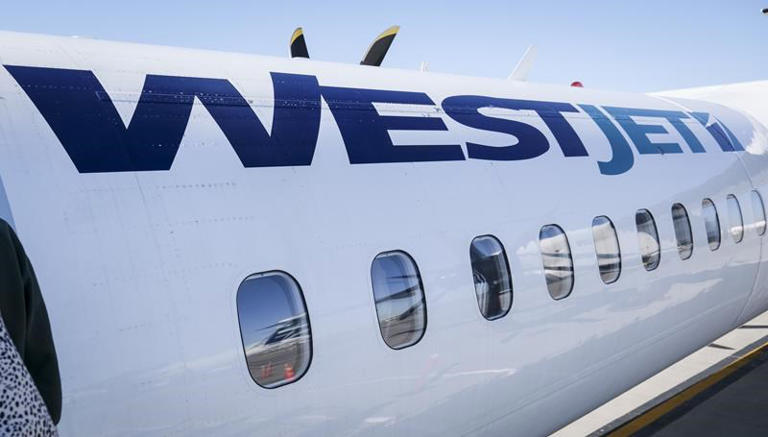 WestJet is making a substantial addition to its fleet with the purchase of 42 aircraft as the airline plans to expand its low-cost offerings, with plans to add routes to sun destinations from cities across Canada.
The Calgary-based airline announced the agreement with Boeing for the purchase of the 737-10 MAX planes on Thursday.
The purchase, which was on top of an existing order of 23 aircraft, includes the option to add 22 more planes depending on demand.
The purchase is a part of the airline's plan to expand its low-cost offerings and offer sun and leisure flying across Canada, said WestJet Group's chief executive officer, Alexis von Hoensbroech.
Earlier this month, WestJet said in a press release that it would be suspending several routes to Atlantic Canada, including flights between Halifax and Montreal, as of Oct. 28. Spring flight schedules are not yet available.
WestJet chief commercial officer John Weatherill said the decision was difficult but will help in the long run, as the airline shifts more of its eastern routes to sun and leisure destinations.
However, he said WestJet is not stopping Atlantic flights completely; instead, von Hoensbroech said the airline plans to ramp up its cross-country flights and flights from the East to leisure destinations including the Southern U.S. and the Caribbean.
"What we will do less, is flying within the East," said von Hoensbroech. "So flights between Montreal and Toronto will decrease but Montreal to Cancun will increase."
"We are a low-cost carrier and we want to improve our low-cost positioning," said von Hoensbroech.
Supporting this move is the pending Sunwing acquisition, given Sunwing's focus of servicing Eastern Canada's leisure market, said WestJet's chief executive officer.
Brought with the incoming aircraft is the need for more cabin crew, ground handlers and pilots, a challenge recognized by WestJet's chief executive officer, as staffing levels have been an industry-wide problem after the return of domestic and international travel.
While some roles are more challenging to fill, von Hoensbroech said that he is confident WestJet will find enough staff for the expansion and said it will create hundreds and thousands of additional job and career opportunities within WestJet.
"If you're a pilot and you are joining an airline that is growing, this will give you a faster track to become a captain than if you are joining an airline that is not growing as fast as we do," said von Hoensbroech.
WestJet says the Boeing 737-10 MAX provides the lowest cost per seat among mid-range aircraft and is part of the airline's plan to offer more affordable flights.
The order will start delivering at the end of 2024 through to 2028, expanding the fleet by 65 aircraft over six years.
WestJet wouldn't yet say whether the 42 additional aircraft will service WestJet alone or if they will also fly under Swoop, the airline's ultra-low-cost carrier.
This report by The Canadian Press was first published Sept. 29, 2022.
Caitlin Yardley, The Canadian Press
Police say toddler's death in southeast Calgary being treated as suspicious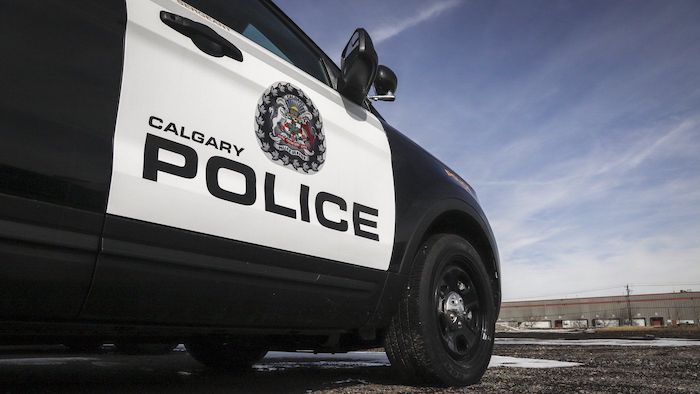 Police say they are investigating the death of a toddler in southeast Calgary.
Emergency crews were called to a home in the community of Midnapore around 2:15 a.m. Thursday and found a two-year-old girl in medical distress.
Police say the child was taken to hospital by ambulance but later died.
They say the toddler's death is being treated as suspicious.
Detectives are interviewing people to try to determine what happened before the child's death.
An autopsy is to be done Friday morning.
This report by The Canadian Press was first published Sept. 29, 2022.