To wear, or not to wear a homemade mask? That is the question.
To do or not to do? That is the question. With my apologies for butchering William Shakespeare's 1603, Hamlet script from Act 3, Scene 1.
Should I? Should we, wear a homemade mouth and nose masks every time we leave our residence? With so many mixed messages, what to do? It is a simple fact and without question; frontline medical workers and first responders need the store-bought medical masks right now.
Like most, I have had my days consumed by #Covid19 coverage and updates. A Google search of "coronavirus" gave me 6,220,000,000 results back in just 0.58 seconds. A life-time of reading and then some.
One world leader says this, other world leaders says something else. The World Health Organization (WHO) says this, the United Nations (UN) say that. Medical professionals can have conflicting messages from city to city and province to province. Add the stress of watching a virus spread, cratering economies around the world; our heads are spinning with over information.
Canada's official position backed by Chief Public Health Officer Dr. Theresa Tam, has been strongly against everyone in the country wearing homemade face masks. In a recent press conference Tam said, "What we worry about is actually the potential negative aspects of wearing a mask, where people are not protecting their eyes or other aspects of where the virus could enter your body, and that gives you a false sense of confidence," and added, "also, it increases the touching of your face. If you think about it, if you've got a mask around your face sometimes you can't help it."
Canada's stance aside, in recent days, Western and European countries are starting to join Asian countries' practises, where the rules for the population are either voluntarily or it's mandated to wear a face mask in a public setting; some countries with strict penalties. This of course a major U-turn for many countries, considering how many "Anti-mask or anti-masking laws" are in place around the world.
On April 3rd, US President Donald Trump, announced his administration along with the Centers for Disease Control and Prevention (CDC) are recommending, on a voluntary basis, that Americans wear "non-medical cloth" face coverings. Trump also added that right now he would not partake in the mask wear practise saying, "Maybe I'll change my mind." The Surgeon General, Dr. Jerome Adam posted a "how-to" video on how to make a face mask, with-out a sewing machine in minutes.
In the Czech Republic the prime minister, Andrej Babiš has taken a much stronger stance, mandating the covering of the nose and mouth at all times outside the home. Along with closing the boarders, all non-essential businesses, restricting public gatherings, the leader sees the new move as, "vital in controlling the spread of Covid- 19". The Czech leader has also urged all other governments to follow their lead.
The Czech government became the second country behind Slovakia, in Europe to impose mandatory mask-wearing rules. A bit surprising is NO, the Czech government is NOT supplying its 10-million citizens with masks, pharmacies are not selling surgical and medical grade masks to the public, they are for front-line workers.
Without missing a beat and backed by a #Masks4All movement many "how-to" online videos popped-up including one featuring the Czech Minister of Health, Adam Vojtěch.
Tens of thousands of Czech's along with businesses nation-wide immediately began churning out homemade masks out of a variety of fabrics. It has been reported that within a short number of days, there is enough for everyone going outside.
Well it turns out, not "everyone" that went outside was wearing a mask. On April 3rd, Czech police were called to a favourite area for nudists. No shirt, no shoes, no pants, no issues, but no face masks? That is a problem! It is not known if any of the sun absorbing naturalists were issued a $800US fine for public disobedience that came along with the Czech government's new rules.
As the debate to wear or not to circle's the globe, there is no ignoring that mask wearing countries like, South Korea, Taiwan, Japan and Singapore have not had the horrifying mass outbreaks like those in Italy, Spain, New York, New Orleans now quickly spreading across the rest of the US states.
No more debate in Indonesia, on Sunday April 5th, the Health Ministry's director-general for disease control and prevention, Dr Achmad Yurianto, announced that everyone would have to wear masks in public. Yurianto added, "Surgical masks and N95 masks are only for medical workers. Please use cloth masks."
There is one thought, "a lull could give" the population an idea that with a mask, that they may not have to follow all the other social distancing and sanitation rules. The biggest worry by far is for the front-line medicals workers plus all the first responders. There is already a mask shortage, forcing health workers to disregard basic coronavirus infection controls by washing disposable masks and reusing other necessary items. A mandatory face mask rule, could lead to the risking of tens of thousands of people.
No matter voluntary or mandatory rules; we all must know that medical and 1st responders come first; the general public should wear cloth masks so not to deplete the medical use stock.
WestJet sets sights on low-cost leisure with purchase of 42 more airplanes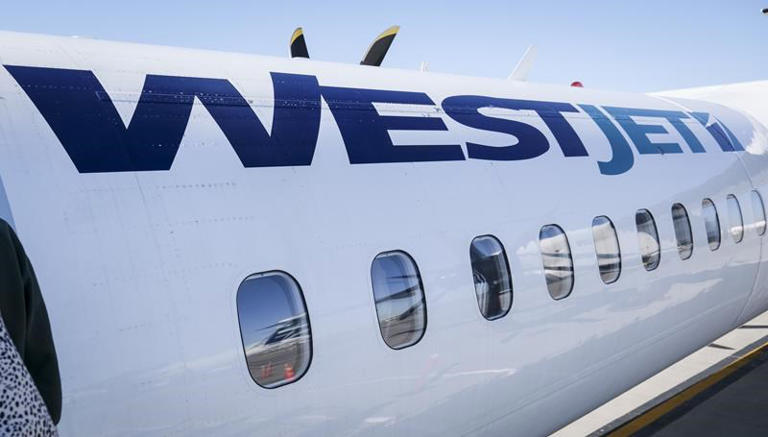 WestJet is making a substantial addition to its fleet with the purchase of 42 aircraft as the airline plans to expand its low-cost offerings, with plans to add routes to sun destinations from cities across Canada.
The Calgary-based airline announced the agreement with Boeing for the purchase of the 737-10 MAX planes on Thursday.
The purchase, which was on top of an existing order of 23 aircraft, includes the option to add 22 more planes depending on demand.
The purchase is a part of the airline's plan to expand its low-cost offerings and offer sun and leisure flying across Canada, said WestJet Group's chief executive officer, Alexis von Hoensbroech.
Earlier this month, WestJet said in a press release that it would be suspending several routes to Atlantic Canada, including flights between Halifax and Montreal, as of Oct. 28. Spring flight schedules are not yet available.
WestJet chief commercial officer John Weatherill said the decision was difficult but will help in the long run, as the airline shifts more of its eastern routes to sun and leisure destinations.
However, he said WestJet is not stopping Atlantic flights completely; instead, von Hoensbroech said the airline plans to ramp up its cross-country flights and flights from the East to leisure destinations including the Southern U.S. and the Caribbean.
"What we will do less, is flying within the East," said von Hoensbroech. "So flights between Montreal and Toronto will decrease but Montreal to Cancun will increase."
"We are a low-cost carrier and we want to improve our low-cost positioning," said von Hoensbroech.
Supporting this move is the pending Sunwing acquisition, given Sunwing's focus of servicing Eastern Canada's leisure market, said WestJet's chief executive officer.
Brought with the incoming aircraft is the need for more cabin crew, ground handlers and pilots, a challenge recognized by WestJet's chief executive officer, as staffing levels have been an industry-wide problem after the return of domestic and international travel.
While some roles are more challenging to fill, von Hoensbroech said that he is confident WestJet will find enough staff for the expansion and said it will create hundreds and thousands of additional job and career opportunities within WestJet.
"If you're a pilot and you are joining an airline that is growing, this will give you a faster track to become a captain than if you are joining an airline that is not growing as fast as we do," said von Hoensbroech.
WestJet says the Boeing 737-10 MAX provides the lowest cost per seat among mid-range aircraft and is part of the airline's plan to offer more affordable flights.
The order will start delivering at the end of 2024 through to 2028, expanding the fleet by 65 aircraft over six years.
WestJet wouldn't yet say whether the 42 additional aircraft will service WestJet alone or if they will also fly under Swoop, the airline's ultra-low-cost carrier.
This report by The Canadian Press was first published Sept. 29, 2022.
Caitlin Yardley, The Canadian Press
Police say toddler's death in southeast Calgary being treated as suspicious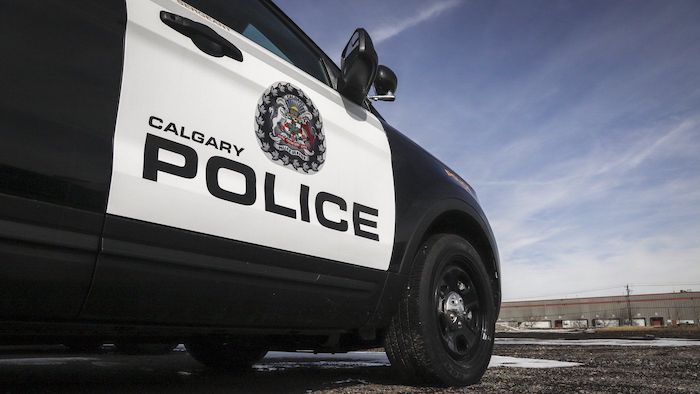 Police say they are investigating the death of a toddler in southeast Calgary.
Emergency crews were called to a home in the community of Midnapore around 2:15 a.m. Thursday and found a two-year-old girl in medical distress.
Police say the child was taken to hospital by ambulance but later died.
They say the toddler's death is being treated as suspicious.
Detectives are interviewing people to try to determine what happened before the child's death.
An autopsy is to be done Friday morning.
This report by The Canadian Press was first published Sept. 29, 2022.