PETER SUTHERLAND SR GENERATING STATION POWERS NORTHEAST ONTARIO
PETER SUTHERLAND SR GENERATING STATION POWERS NORTHEAST ONTARIO
On the Abitibi River in northeastern Ontario, the Peter Sutherland Sr. Generating Station (GS) powers 25,000 homes and businesses with renewable waterpower. The development was a partnership between Ontario Power Generation (OPG) and Coral Rapids Power: a wholly-owned company of the Taykwa Tagamou Nation (TTN). The development is named after a respected elder from TTN. The $300-million project was completed in 2017.
On the Abitibi River in northeastern Ontario, almost two years of construction and eight years of planning have culminated in a new hydroelectric station capable of powering 25,000 homes and businesses with clean, renewable, and affordable power.
The 28-megawatt (MW) Peter Sutherland Sr. Generating Station (GS), located about 80 kilometres north of the town of Smooth Rock Falls on the New Post Creek, went into service on April 2017, well ahead of its scheduled 2018 target. In addition, the $300- million project stayed on budget.
That's a testament to the solid planning and execution between OPG and its partner in the  development,  Coral  Rapids  Power, a wholly-owned company of the Taykwa Tagamou Nation (TTN). The development, which is named after a respected elder from TTN, has already had a positive impact on the First Nation community.
"We had about 50 TTN members working on the project at one point or another, which was significant for our First Nation partner," said Paul Burroughs, Project Director at OPG. "They were part of the project team working to help make this a success."
As part of the project agreement, Coral Rapids Power has a one-third ownership in the facility, meaning they will receive a share of profits from the station and be a partner for life over the 90 or so years the plant  is expected to operate. As TTN's first foray into hydro development, the project took several decades to get off the ground before the First Nation agreed to partner with OPG in 2007 as part of a past grievances settlement. Construction of the station began in 2015.
The project provides the TTN community with a long-term investment opportunity and a sustainable economic base. Further, it provides spinoff benefits for the entire northeast region.
"The relationship we've built with OPG is based on a foundation of respect, trust, and all working toward a common goal," said Wayne Ross, President of Coral Rapids Power. "There have been many benefits from this project for our community, including good-paying jobs, transferable skills and a long-term revenue stream."
In addition, approximately $53.5 million in subcontracts were awarded to TTN joint- venture businesses during the construction phase of the station.
"The partnership is about creating a lifelong relationship with the First Nation," said Burroughs.
The project has created skilled jobs and unique learning opportunities benefitting TTN members who will pursue work in a range of different career fields. Labour needs included engineers, equipment operators, labourers, drillers, cement workers, ironworkers, electricians, welders, carpenters, and camp support services.
At the peak of construction, there were about 220 workers employed on the project, many of whom reside in the local community.
"Our partnership is about more than just megawatts," said Mike Martelli, President, Renewable Generation. "It's also about creating skilled jobs and ongoing revenue that will benefit this community for years to come."
In addition to the direct employment opportunities, existing local businesses and the regional economy benefitted from contracting work, as well as local project purchasing and expenditures. The estimated sales multiplier associated with the project is $1.50 – that is for every dollar expended an additional $0.50 was spent in northern Ontario.
The new station is operated by OPG's northeastern operations control room in Timmins and is maintained by technicians located at a nearby work centre at Abitibi Canyon.
Peter Sutherland Sr. GS is the latest asset in OPG's clean energy portfolio, which includes successful joint ventures with other First Nations. In early 2015, OPG and the Moose Cree First Nation celebrated the completion of the Lower Mattagami Hydroelectric Project, northern Ontario's largest hydroelectric project in 50 years.
Ontario's 58 northeastern hydroelectric facilities provide a clean, renewable, and reliable source of power to Ontarians year- round. Their combined capacity is over 3,000 MW.
Thanks to Todayville for helping us bring our members' stories of collaboration and innovation to the public.
Click to read a foreward from JP Gladu, Chief Development and Relations Officer, Steel River Group; Former President and CEO, Canadian Council for Aboriginal Business.
Alberta production Pipe Nation seeking to tap musical talent for soundtrack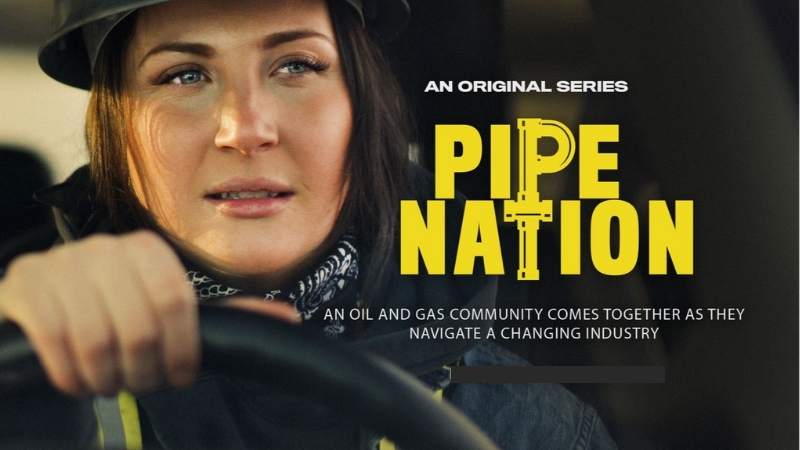 Here are the details.
January 13, 2021
Edmonton-AB, CANADA-​One of the largest independently funded tv-series in Canada, Pipe Nation, is seeking talented musicians to round out its soundtrack as the pilot episode nears completion.
The director, Raoul Bhatt, and executive producer, Dan Svedberg, are seeking submissions from Canadian and American artists to collaborate on the show's soundtrack.
The dramatic series is told through the experiences of a single mother working in the male-dominated, oil and energy industry. The pilot was filmed in August and September of 2020 in the picturesque mountains of Canada and the Edmonton area. 18 scenes and 180 takes were captured in Sundre, Alberta, which was transformed into the fictitious town of Hardwell. A great deal of effort has been put into this pilot including a $300,000 built for the show pipeline, a medical helicopter, and a long list of heavy equipment worth $180 million.
The scenes are now in editing, where the crucial process of pairing beautiful scenes with dramatic music is underway. Several genres of music including, rock, blues, country, electronic dance music, and classical will be used in the series. The show's soundtrack will be released on Apple Music, Amazon, Spotify and Google Play Music in the coming months. Director, Raoul Bhatt and his team have been in post-production for the last three months​. ​The pilot tv-series is expected to be complete by February 2021.
Musicians, labels, bands looking to collaborate or submit their work, please contact Executive Producer & Sound Designer, Daniel Svedberg, and Director, [email protected]
Read more on Todayville.
Alberta Chambers of Commerce calls on Province to reopen business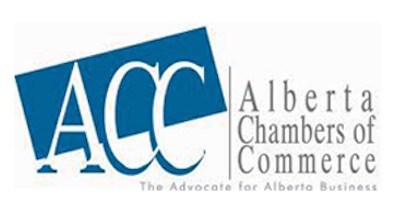 From the Alberta Chambers of Commerce
ACC calls on government to safely reopen shuttered businesses
Ten months into the COVID-19 pandemic, the Alberta Chambers of Commerce is calling on the Alberta government to find ways to safely reopen closed businesses wherever possible. The call comes after Premier Jason Kenney announced last week that current COVID-19 restrictions will remain in place for at least another two weeks.
"Our position has always been—and will continue to be—that Alberta's government take action informed by the advice of the chief medical officer of health," says ACC President and CEO Ken Kobly. "At the same time, we're nearly a year into this pandemic and many businesses have been forced to endure months of shutdowns. This is simply not a sustainable situation for our job creators or our provincial economy."
Kobly says that there have been success stories of government working with industry to facilitate limited reopening, pointing to new guidelines that have allowed Alberta registered massage therapists to resume work under certain guidelines as an example.
"As I've said many times before, public health is and must continue to be our number one priority. And we've seen examples of government and industry coming together to find safer ways for Alberta business to operate," says Kobly. "Albertans are keen to get back to work. Unfortunately, the more time that goes on, the less likely that becomes. Time is of the essence to find ways to safely keep our economy going."