Indigenous Clean Energy (ICE) promotes collaborative frameworks for renewable energy, energy efficiency, advanced energy systems and green energy infrastructure
Indigenous communities across the country have a growing capacity to deliver energy projects that deliver clean, affordable and reliable power to their communities, and into the grid, thus generating jobs and revenue.
Indigenous Clean Energy (ICE) is the national platform for Indigenous communities to promote collaborative frameworks for renewable energy, energy efficiency, advanced energy systems and green energy infrastructure. ICE has cross-Canada relationships amongst Indigenous communities, along with a demonstrated track record of accomplishment in capacity-building, project/organizational collaboration, and clean energy cooperation.
Initiatives, such as the Indigenous Energy Across Canada Compendium demonstrates how the relationships have evolved in the last decade between industry, and the Indigenous People in Canada.
Indigenous communities are already major participants and owners of clean energy projects and businesses comprised of 184 medium-large scale projects in hydro, wind, solar, or biomass, and over 2,300 small renewable energy projects. Projects owned, or co-owned, by Indigenous communities, or with a defined financial benefit agreement represent a total of 18% of Canada's electricity generating capacity, which is approximately one of sixth of the electrons consumed in Canada.
While the energy sector is broad and shifting towards more innovation in energy transition, there is still much to do in terms of sharing opportunities and building capacity for Indigenous communities. Capacity building programs include the award winning 20/20 Catalysts Program, which has an alumni of 82 Catalysts and has empowered First Nation, Inuit and Métis communities to drive forward clean energy projects and initiatives in their communities. Working collaboratively with the guidance of Indigenous leaders and clean energy practitioners from across the country, catalysts gain the skills and tools needed to maximize the social and economic benefits communities gain through clean energy initiatives. A result of ongoing dialogue with communities the need to act on housing and community energy efficiency to make energy more affordable, improve health conditions, and establish new and ongoing jobs. ICE has responded to this by creating a new program Bringing it Home. (BiH) The premise of BiH is that 'Healthy Energy Living' in Indigenous communities can be unlocked through synergy between clean energy and sustainable investment to ensure that homes: a) last longer, b) are more durable and healthier, and c) are cheaper to operate over the short and longer term.
Platforms such as the icenet.work allow the growing community of Indigenous clean energy leaders, to further collaborate with clean energy industry and governments on clean energy projects, access to financial capital for clean energy infrastructure, and share project and business experiences internationally.
Indigenous inclusion in Canada's growing clean energy, and clean growth economy is a force for change, and partnering with First Nations, Inuit and Métis is the way forward.
By Terri Lynn Morrison, Director of Strategic Partnerships and Communications, Indigenous Clean Energy
Thanks to Todayville for helping us bring our members' stories of collaboration and innovation to the public.
Click to read a foreward from JP Gladu, Chief Development and Relations Officer, Steel River Group; Former President and CEO, Canadian Council for Aboriginal Business.
Hydro-Québec takes partnerships, environmental measures and sharing of wealth to new levels
The Real Reason for Record Gas Prices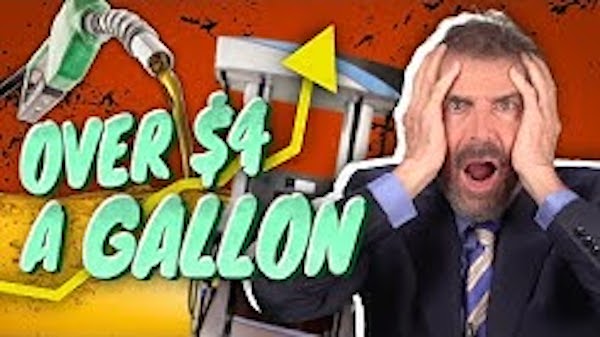 Who's to blame for record high gas prices which in turn have made EVERYTHING more expensive?
Politicians are using the playbook of environmental activists who want desperately to slow everything down, every business, and every single person (who can't afford endless price hikes).
Here's Emmy Award winning journalist John Stossel.
=====
From StosselTV
Putin! Price gouging! Excess profit! Politicians blame the wrong things for record gas prices. Politicians say higher prices are caused by "corporate greed." Nonsense. Greed is a constant. Companies are always greedy. They were just as greedy when prices dropped. "If big oil could raise prices anytime they wanted … then why were they so cheap in 2020?" asks Ben Lieberman of the Competitive Enterprise Institute. He points out that the record price "all comes down to cutting back on supplies." Exactly. Prices change because of supply and demand. Politicians, pushed by environmental activists, have restricted oil production.
——– Don't miss a single video from Stossel TV. Sign up here: https://www.johnstossel.com/#subscribe ——–
John Stossel
Libertarian journalist John Stossel created Stossel TV to explain liberty and free markets to young people. Prior to Stossel TV he hosted a show on Fox Business and co-anchored ABC's primetime newsmagazine show, 20/20. Stossel's economic programs have been adapted into teaching kits by a non-profit organization, "Stossel in the Classroom." High school teachers in American public schools now use the videos to help educate their students on economics and economic freedom. They are seen by more than 12 million students every year. Stossel has received 19 Emmy Awards and has been honored five times for excellence in consumer reporting by the National Press Club. Other honors include the George Polk Award for Outstanding Local Reporting and the George Foster Peabody Award.
Alberta premier visits U.S. capital to talk North American energy security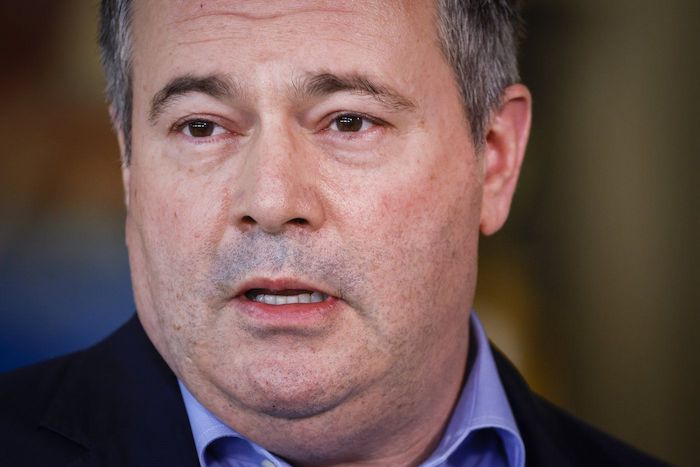 Washington – Alberta Premier Jason Kenney is in Washington in an effort to convince Capitol Hill lawmakers that his province is their best bet for North American energy security.
Kenney is meeting with journalists today in advance of his testimony Tuesday before the Senate Committee on Energy and Natural Resources.
That hearing, to explore the "energy and minerals" partnership between Canada and the U.S., will also feature virtual testimony from Natural Resources Minister Jonathan Wilkinson.
Nathalie Camden, Quebec's deputy minister of mines, and Electricity Canada president Francis Bradley are also scheduled to testify.
Alberta Energy Minister Sonya Savage and Environment Minister Jason Nixon are part of Kenney's delegation.
Tuesday's hearing comes at the invitation of the committee's chairman, West Virginia Sen. Joe Manchin — a moderate Democrat and a critical swing vote in the evenly divided Senate — who paid a high-profile visit to Alberta last month.
Kenney has long been a vocal champion of the role Alberta plays as a reliable and trustworthy source of energy to the U.S., a message he believes resonates even more since the Russian invasion of Ukraine began in February.
And Manchin has proven a valuable ally, as a vocal critic of U.S. President Joe Biden's Day 1 decision to cancel the controversial Keystone XL pipeline expansion between Alberta's oilsands and refineries on the Gulf Coast.
"The Keystone XL pipeline is something we should have never abandoned. Now we wish we hadn't," Manchin said during his visit.
The White House, meanwhile, has repeatedly rejected the idea that allowing the project to go ahead would have eased the pressure on gasoline prices in the U.S., which have spiked due to rampant inflation and widespread international bans on the import of Russian energy.
But Kenney's visit this week may have as much to do with turbulent domestic politics in Alberta as with the shifting global geopolitical landscape.
Kenney returns home Wednesday, when he will learn the results of a United Conservative Party vote on whether he should continue as leader and premier.
Just last week, he rejected "unequivocally, period, full stop" the idea of calling an election a full year ahead of schedule in hopes of restoring a measure of party unity and maintaining his grip on power.
The governing party has been roiled by bitter infighting in recent months, including public criticism of Kenney from within his own caucus, that will culminate Wednesday in the results of the leadership review.
This report by The Canadian Press was first published May 16, 2022.