Indigenous Clean Energy (ICE) promotes collaborative frameworks for renewable energy, energy efficiency, advanced energy systems and green energy infrastructure
Indigenous communities across the country have a growing capacity to deliver energy projects that deliver clean, affordable and reliable power to their communities, and into the grid, thus generating jobs and revenue.
Indigenous Clean Energy (ICE) is the national platform for Indigenous communities to promote collaborative frameworks for renewable energy, energy efficiency, advanced energy systems and green energy infrastructure. ICE has cross-Canada relationships amongst Indigenous communities, along with a demonstrated track record of accomplishment in capacity-building, project/organizational collaboration, and clean energy cooperation.
Initiatives, such as the Indigenous Energy Across Canada Compendium demonstrates how the relationships have evolved in the last decade between industry, and the Indigenous People in Canada.
Indigenous communities are already major participants and owners of clean energy projects and businesses comprised of 184 medium-large scale projects in hydro, wind, solar, or biomass, and over 2,300 small renewable energy projects. Projects owned, or co-owned, by Indigenous communities, or with a defined financial benefit agreement represent a total of 18% of Canada's electricity generating capacity, which is approximately one of sixth of the electrons consumed in Canada.
While the energy sector is broad and shifting towards more innovation in energy transition, there is still much to do in terms of sharing opportunities and building capacity for Indigenous communities. Capacity building programs include the award winning 20/20 Catalysts Program, which has an alumni of 82 Catalysts and has empowered First Nation, Inuit and Métis communities to drive forward clean energy projects and initiatives in their communities. Working collaboratively with the guidance of Indigenous leaders and clean energy practitioners from across the country, catalysts gain the skills and tools needed to maximize the social and economic benefits communities gain through clean energy initiatives. A result of ongoing dialogue with communities the need to act on housing and community energy efficiency to make energy more affordable, improve health conditions, and establish new and ongoing jobs. ICE has responded to this by creating a new program Bringing it Home. (BiH) The premise of BiH is that 'Healthy Energy Living' in Indigenous communities can be unlocked through synergy between clean energy and sustainable investment to ensure that homes: a) last longer, b) are more durable and healthier, and c) are cheaper to operate over the short and longer term.
Platforms such as the icenet.work allow the growing community of Indigenous clean energy leaders, to further collaborate with clean energy industry and governments on clean energy projects, access to financial capital for clean energy infrastructure, and share project and business experiences internationally.
Indigenous inclusion in Canada's growing clean energy, and clean growth economy is a force for change, and partnering with First Nations, Inuit and Métis is the way forward.
By Terri Lynn Morrison, Director of Strategic Partnerships and Communications, Indigenous Clean Energy
Thanks to Todayville for helping us bring our members' stories of collaboration and innovation to the public.
Click to read a foreward from JP Gladu, Chief Development and Relations Officer, Steel River Group; Former President and CEO, Canadian Council for Aboriginal Business.
Hydro-Québec takes partnerships, environmental measures and sharing of wealth to new levels
Europe faces 'unprecedented risk' of gas shortage, IEA says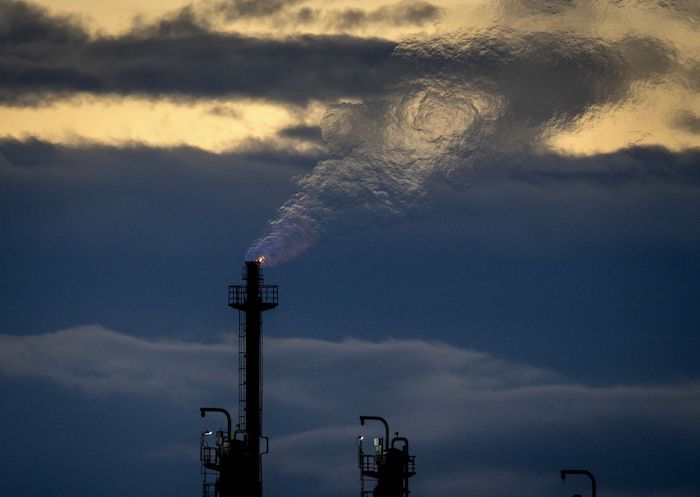 By David Mchugh
Europe faces "unprecedented risks" to its natural gas supplies this winter after Russia cut off most pipeline shipments and could wind up competing with Asia for already scarce and expensive liquid gas that comes by ship, the International Energy Agency said.
The Paris-based IEA said in its quarterly gas report released Monday that European Union countries would need to reduce use by 13% over the winter in case of a complete Russian cutoff amid the war in Ukraine. Much of that cutback would have to come from consumer behavior such as turning down thermostats by 1 degree and adjusting boiler temperatures as well as industrial and utility conservation, the group said.
The EU on Friday agreed to mandate a reduction in electricity consumption by at least 5% during peak price hours.
Just a trickle of Russian gas is still arriving in pipelines through Ukraine to Slovakia and across the Black Sea through Turkey to Bulgaria. Two other routes, under the Baltic Sea to Germany and through Belarus and Poland, have shut down.
Another hazard in the study was a late winter cold snap, which would be particularly challenging because underground gas reserves flow more slowly at the end of the season due to less gas and lower pressure in the storage caverns. The EU has already filled storage to 88%, ahead of its goal of 80% before winter. The IEA assumed 90% would be needed in its Russian cutoff scenario.
Businesses in Europe have already cut back natural gas use, sometimes simply by abandoning energy-intensive activity such as making steel and fertilizer, while smaller businesses like bakeries are feeling a severe crimp in their costs.
High prices for gas, which is used for heating homes, generating electricity and a host of industrial processes are feeding through to record consumer inflation of 10% in the 19 EU member countries that use the euro and sapping so much consumer purchasing power that economists predict a recession at the end of this year and the beginning of next.
European governments and utilities have made up much of the Russian shortfall by purchasing expensive supplies of liquefied natural gas, or LNG, that comes by ship from countries such as the U.S. and Qatar and by obtaining increased pipeline supply from Norway and Azerbaijan.
The goal is to prevent storage levels from falling so far that governments must ration gas to businesses. Gas storage must remain above 33% for a secure winter, according to the IEA, while levels below that risk shortages if there's a late cold snap.
Lower levels also would make it harder for Europe to refill storage next summer, while higher reserves from conservation would help lower extremely high prices.
European leaders say the cutback in Russian gas is energy blackmail aimed at pressuring governments over their support for Ukraine and sanctions against Moscow.
Since Russia halted flows this month through the Nord Stream 1 pipeline running under the Baltic Sea to Germany, it and the parallel Nord Stream 2 — built but never operated after Germany refused to certify it — were damaged in underwater explosionsthat European governments say are sabotage.
Demand for liquefied gas has driven up prices and tightened supply to the extent that poorer countries in Asia cannot afford it. Bangladesh is experiencing widespread power blackouts, while Pakistan faces rolling blackouts and has introduced reduced working hours for shops and factories to save electricity.
"Interregional competition in LNG procurement may create further tension, as additional European needs would put more pressure on other buyers, especially in Asia, and conversely cold spells in Northeast Asia could limit Europe's access to LNG," the agency said.
The gas crisis in Europe has also deprived Asian countries of the limited number of floating regasification terminals, which were expected to play a major role in LNG imports in Southeast Asia. Europe has secured 12 of the vessels and plans another nine.
Vancouver gas prices pass $2.39, breaking North American record: analyst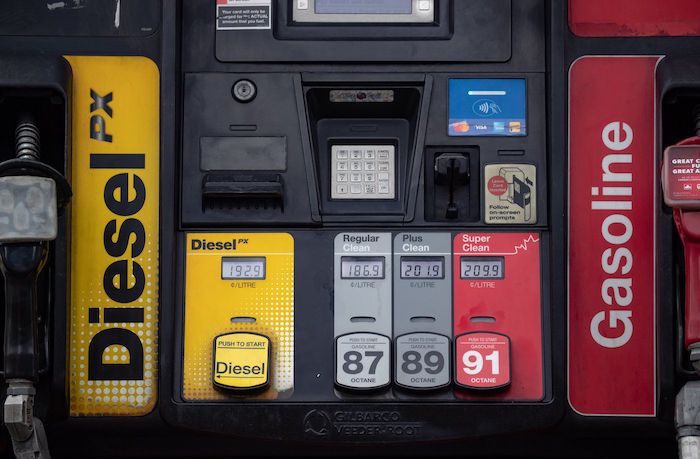 Vancouver – Gas prices in Vancouver hit a new high of more than $2.39 a litre at some stations Thursday, blowing past the previous peak set this summer.
One gas analyst said that's a new all-time record for North America, and expects prices to continue to rise this week.
Dan McTeague, president of Canadians for Affordable Energy, said prices passed the previous record of nearly $2.37 a litre, set in Vancouver in June, due to the temporary shutdown of refineries in the U.S. Pacific Northwest and California.
McTeague said prices will likely rise again then drop fairly quickly once the supply issues are resolved.
"I don't see the all-clear light at the end of the tunnel just yet. It's going to happen and when it does it will be a dramatic drop, probably about 20 cents a litre, not in one fell swoop but very close to that over two or three days," he said.
Gas prices jumped overnight across Canada by almost 20 cents in some places.
McTeague said no one could have predicted gas prices increasing at the speed they have over the past several days.
"The bottom line is that there's not enough supply out there and however we got here, we're going to have to spend a bit more time trying to figure this out because this is the kind of things that bring economies to a standstill," he said.
According to the CAA's price tracker, gas is up nationally by just over three cents on average at $1.58 per litre, with some provinces seeing higher jumps than others.
The CAA says the average gas price across Vancouver was $2.32 on Thursday.
This report by The Canadian Press was first published Sept. 29, 2022.