Dr. Vick gives his advice on the best age to see an Orthodontist
Dr. Vivek Cheba (Dr. Vick) is a certified specialist in orthodontics and the owner of Red Deer Orthodontics.
In this short feature, we ask Dr. Vick the question, "What is the best age to see an Orthodontist?"
What is orthodontics?
Orthodontics (also referred to as dentofacial orthopedics) is a specialized form of dentistry that focuses on the diagnosis, prevention, and treatment of dental and facial abnormalities.
Dr. Cheba grew up in Calgary and attended the University of Calgary for his Bachelor of Science, so he is no stranger to Alberta. Dr. Cheba was accepted into the dental program at the University of Manitoba, and after graduation remained in Winnipeg to practice general dentistry in a large group practice for five years. In 2009, Dr. Cheba returned to the University of Manitoba for his postgraduate program in orthodontics.
Click here to check out Red Deer Orthodontics.
Province spending $36 million to free up hospital space for Covid patients
More funding to increase health-care capacity
Up to $36 million in new funding will improve wages and create additional workforce capacity to allow more Albertans to receive care outside of hospitals and free up resources to treat COVID-19 patients during the fourth wave.
Improving home care and facility-based continuing care will mean more Albertans will get the care they need in their homes and communities. This will help reduce pressure on all parts of the health-care system, namely acute care, during a time when hospitalizations are increasing due to COVID-19.
More than 400 Albertans are currently waiting in hospitals to move into continuing care facilities, with many more waiting to return to their homes outside of facility-based care with the support of home care services.
"We know that home care agencies are experiencing staffing challenges. Increasing the pool of available staff will mean we can move additional patients from hospitals to their homes when it is safe to do so. This is a benefit to patients who would rather get the care they need in the comfort of their own homes. It also benefits hospitals as they manage the increasing number of patients who need beds because of COVID-19 complications."
"Supporting home care agencies recruit and retain staff will enable more patients to receive high-quality care in their homes, improving capacity in our hospitals and allowing more patients to stay close to their loved ones."
Wage increases for health-care aides
Contracted home care agencies will receive $22 million over two years in additional funding to provide wage increases to their certified health-care aides. The additional funding will provide a pay increase of $2 an hour for the next 13 months for health-care aides working in home care agencies contracted with Alberta Health Services. The purpose of providing this increase in funding rates is to help retain current and recruit additional staff, which will allow more Albertans to be cared for in their own homes. There are currently hundreds of vacant health-care aide positions in the home care system.
Alberta Health Services is also increasing home care hours authorized for agencies; the funding increase will help the agencies meet these hours. This supports the shift to more care in the community, as recommended in the facility-based continuing care review.
Expanding the home care workforce
An additional $14 million is being provided to expand workforce capacity to support home care and continuing care facilities on a short-term basis until March 31, 2022. There is a need to be able to respond quickly to new health system pressures arising from COVID-19. Similar to the comfort care aide program that provided a staffing pool for continuing care facilities, this additional funding will support a variety of innovative approaches to mobilize existing or new staff to where they are most needed for short periods of time.
"The Alberta Continuing Care Association welcomes this additional funding to improve Alberta's continuing care system as a whole. Our members provide care and services for over 13,000 individuals in long-term care and designated supportive living settings and over 5.2 million hours of home care to Albertans."
"Our caregivers provide exceptional client-focused home support services and go the extra mile to make our clients feel special, comfortable and safe. This additional funding will help to sustain the home care sector and our dedicated staff who deliver high-quality care to Albertans every day."
"We thank the Alberta government for their recognition and support of the ever-important work our home care health-care aides provide to keep our clients safe and well in their homes. This announcement is a positive step forward to developing a sustainable funding model to make home care a desirable career choice."
Quick facts
A Canadian Institute for Health Information (CIHI) study found that a growing number of seniors in Canada could have been supported in their homes through home care, helping to delay or avoid admission to continuing care residences.
There are more than 132,000 Albertans who receive home care services annually and nearly 28,000 Albertans residing in continuing care facilities.
The $22 million for the health-care aide wage increase will be provided over two years; $12 million in 2021-22 and $10 million in 2022-23.
The home care aide salary increase is for staff working in contracted home care agencies. This increase does not apply to Alberta Health Services or Covenant Health home care staff.
Strategies to Manage Persistent Pain, September 16th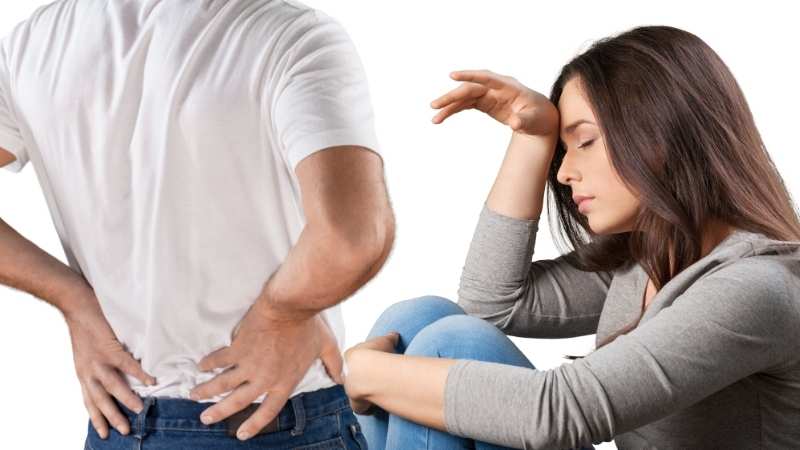 Strategies to Manage Persistent Pain Thursday, September 16, 2021 1:00-2:00 pm
Red Deer Public Library Facebook Live
Come learn more about persistent (chronic) pain from our team at Red Deer PCN. You will learn about different types of pain, medication to manage ongoing pain, the effects and benefits of opioids, and the importance of non-medication strategies to help manage your pain.
Presented by Red Deer PCN's Dr. Myburgh G.P, Jennifer Howe, Pharmacist & Jennifer Wallin, Psychologist.
Tune into Facebook Live at Red Deer Public Library Facebook page for this program.
This is one of a series of health-related programs co-sponsored by the Red Deer PCN and the Red Deer Library.
Watch for others in the series!
Read more stories from the Red Deer Primary Care Network.